Scientists have watched in astonishment as ocean temperatures have steadily risen over the past several years – even as the cooling La Niña phenomenon had a firm grip on the Pacific. The oceans have been record-warm for the past four years, scientists reported in January. Then in mid-March, climatologists noted that global sea surface temperature climbed to a new high.
The incredible trend worries experts about what could lie ahead, especially as forecasts predict El Niño is on its way starting this summer – and along with it, impacts like extreme heat, dangerous tropical cyclones and a significant threat to fragile coral reefs.
La Niña and El Niño are natural phenomena in the tropical Pacific Ocean; La Niña is marked by cooler-than-average ocean temperatures, while El Niño brings warmer-than-average temperatures. Both have major influence weather across the globe. And a switch to El Niño will almost assuredly bring warmer global temperatures along with it.
Daniel Swain, a climate scientist with the University of California, Los Angeles, said there is already a "dramatic transition" from La Niña to El Niño happening in the tropical Pacific.
"Right now, the atmosphere and the ocean are both in sync and screaming 'El Niño rapid development' over the next few months," he said.
The last three years have still been some of the warmest on record, even with La Niña's cooling effect. "We're now switching that off," Professor Adam Scaife, head of long-range prediction at the UK Met Office, told CNN.
It's unclear how strong the coming El Niño will be – some models predict it could reach super-strength, others suggest it will be more moderate. But what is clear is that, layered on top of human-caused global heating, the signs point to El Niño ushering in severe and unprecedented impacts for many parts of the world.
Here are six weather and climate extremes to look out for.
The world could breach 1.5 degrees of warming for the first time
El Niño could – for the first time – push the world past 1.5 degrees Celsius of warming above the pre-industrial levels of the mid-to-late 1800s.
Countries pledged in the Paris Climate Agreement to limit global warming to well below 2 degrees – and preferably to 1.5 degrees – compared to pre-industrial temperatures. Scientists consider 1.5 degrees of warming as a key tipping point, beyond which the chances of extreme flooding, drought, wildfires and food shortages could increase dramatically.
A strong El Niño could push the planet to that point, Scaife said, even if only temporarily.
"We will probably have, in 2024, the warmest year globally on record," Josef Ludescher a senior scientist at Potsdam Institute for Climate Impact Research, told CNN. The hottest year on record is currently 2016, which followed a very strong El Niño.
The world has already seen around 1.2 degrees of warming, as humans continue to burn fossil fuels and produce planet-heating pollution. And despite three years of cooling La Niña, temperatures have soared to dangerous levels.
Europe saw its hottest summer in 2022, with temperatures over 40 degrees Celsius (104 Fahrenheit) and Pakistan and India experienced a searing heatwave, where parts of the country reached more than 49 degrees Celsius (120 Fahrenheit).
Ultimately, whether the 1.5-degree threshold is hit or narrowly missed "doesn't really matter," Scaife said. "It's the first time in human history that that value is within reach – and that's the really significant point."
Whatever the exact level of heating El Niño brings, some of its impacts – including extreme temperatures – are very likely to be unprecedented, Scaife said. "Each time we now get an El Niño, it's adding on to an ever-larger amount of global warming that we've accrued."
There could be more drought-busting rain in the West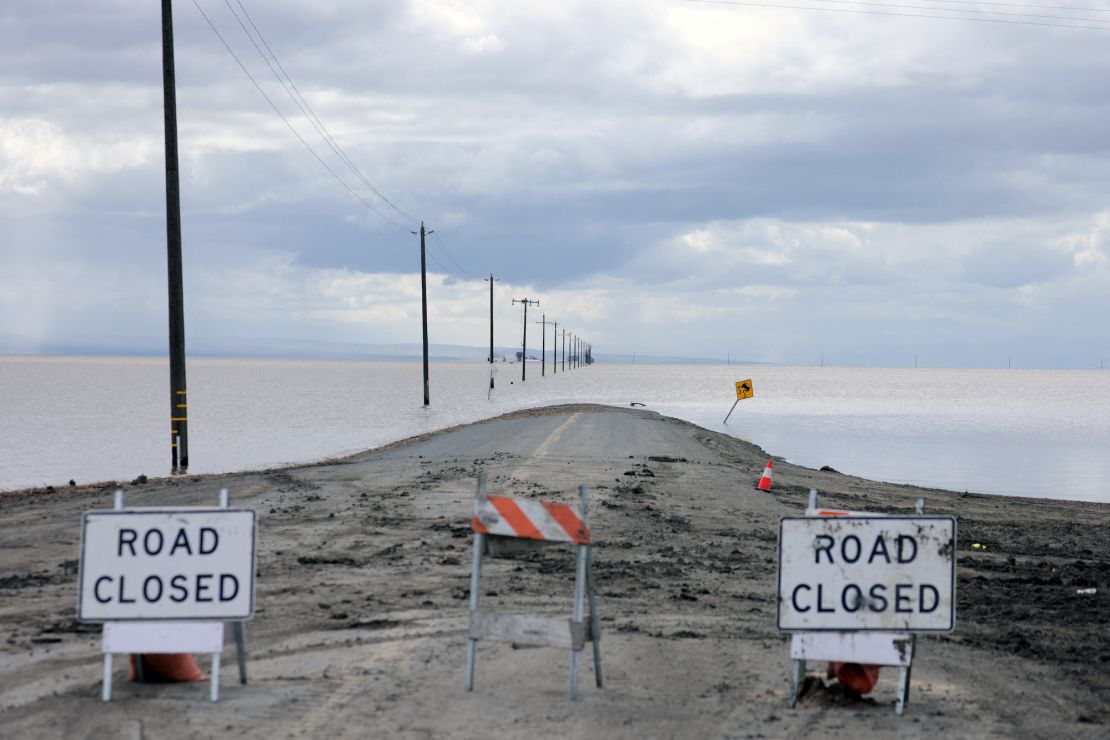 California has seen an onslaught of rain and snow in recent months. That could intensify during El Niño.
California already faces potential flood threats this spring, NOAA reported in March, after record-breaking snow fell in the Sierra and torrential rain drenched the rest of the state.
Once El Niño kicks in, much of the state will likely see an elevated chance of above-normal rainfall with an increased risk of flooding, landslides and coastal erosion, experts told CNN.
It could even deliver "meaningful drought relief" to the Colorado River Basin, said Brad Rippey, a meteorologist with the US Department of Agriculture.
"Whereas La Niña is historically a 'drought maker' for the continental United States, El Niño is a 'drought breaker,'" Rippey told CNN. "Although the exact location of drought, or lack thereof, varies considerably from event to event."
The situation on the Colorado River, which provides water for drinking, irrigation and electricity for roughly 40 million people across the Southwest, has been plagued by overuse and a climate change-fueled drought. The water crisis has become so dire that the federal government announced never-before-seen mandatory water cuts in the last two years.
Jon Gottschalck, a head forecaster at NOAA's Climate Prediction Center, echoed Rippey, noting that a stronger and extended Pacific jet stream — fast-flowing air currents in the upper atmosphere that influence day-to-day weather — could "elevate odds for atmospheric river-type events for the West Coast," while also causing more intense precipitation in the South.
Drought, heat and fire elsewhere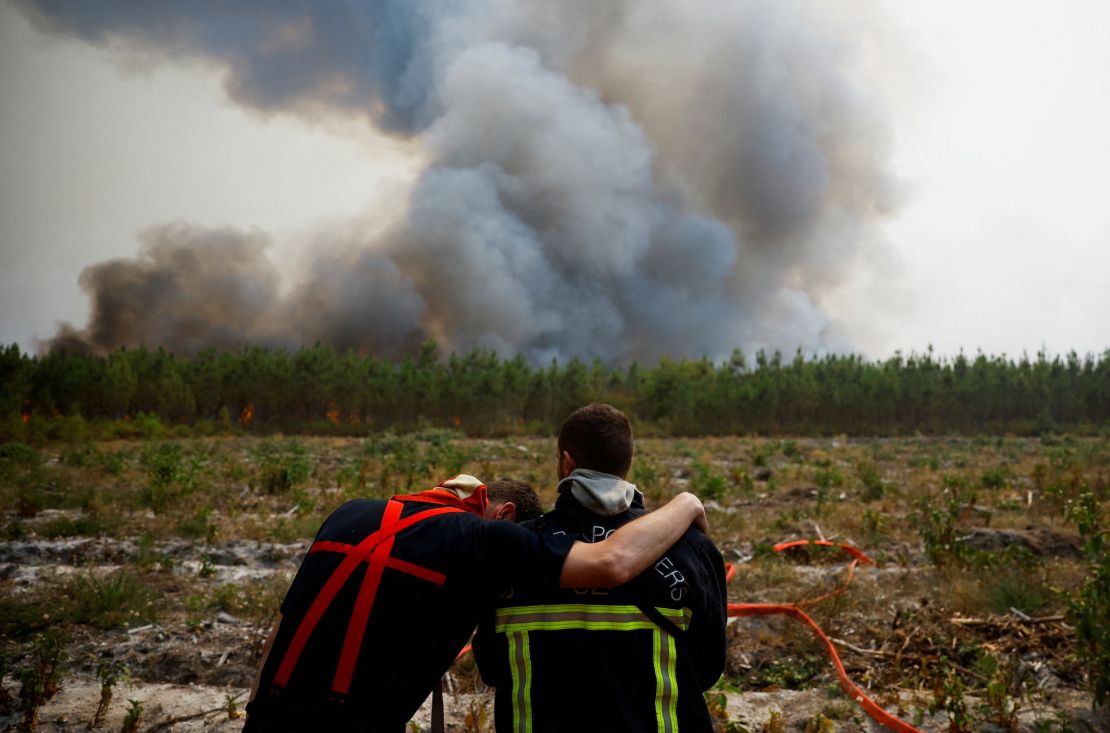 In other parts of the world, El Niño could amplify droughts, fierce heatwaves and dangerous wildfires.
South Africa and India are at risk of drought and extreme heat, as are nations near the West Pacific including Indonesia, Australia and Pacific island nations such as Vanuatu and Fiji.
For Australia – still reeling from extensive flooding – El Niño is likely to bring much drier, hotter weather, especially in the eastern areas of the country. Since 1900, 18 of the 27 El Niño years have meant widespread winter and spring drought, a spokesperson for Australia's Bureau of Meteorology told CNN.
Its recent floods have also increased fears for a particularly destructive bushfire season, as increased vegetation growth could provide fuel for fires as the weather gets drier and hotter.
India, too, is bracing itself for the impacts of El Niño, which can weaken the monsoon that brings the rainfall it relies on for filling aquifers and growing crops.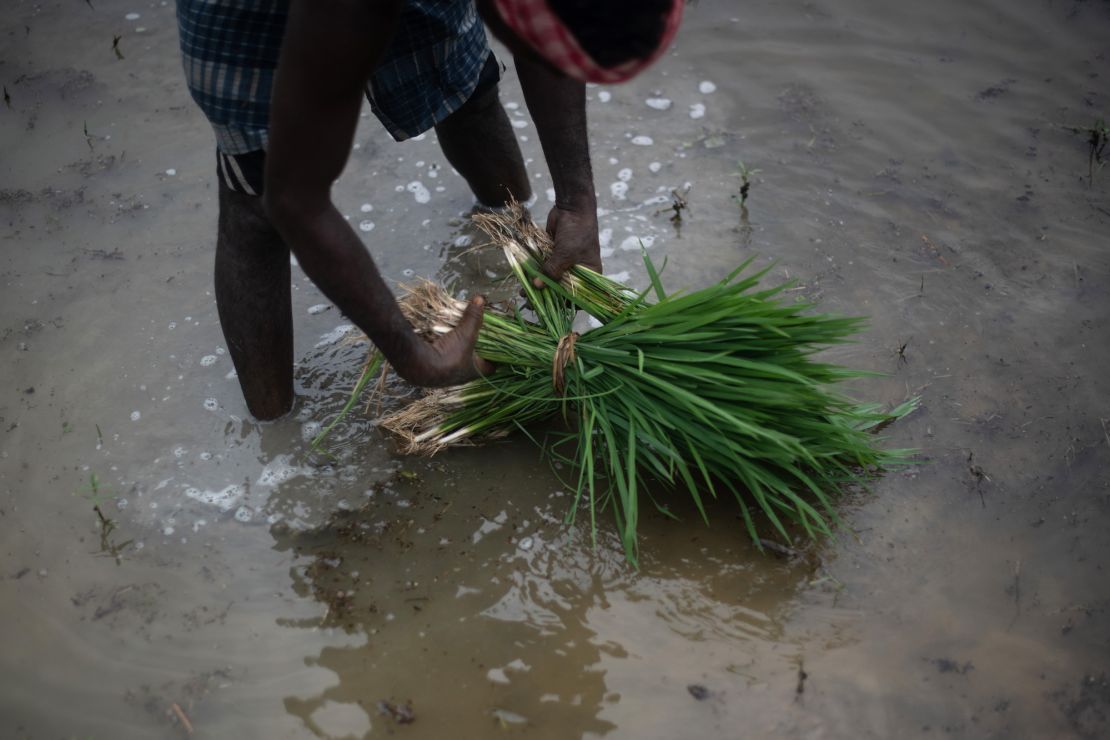 The monsoon tends to be most affected when there is a flip from a La Niña winter, which we have just seen, to an El Niño summer, which the 2023 summer is likely to be, said Raghu Murtugudde, an Earth systems scientist at the University of Maryland.
"The overall [monsoon rainfall] deficit can be as high as 15%," he told CNN.
El Niño could also push up temperatures in India, which is already experiencing unusually early heatwaves. It's a "compound hazard because heat waves and El Niño tend to delay the onset of the monsoon," said Kieren Hunt, a research scientist at the University of Reading in England.
Months of dry spells would "put a tremendous strain on water security," he said.
Warmer Pacific Ocean fuels stronger cyclones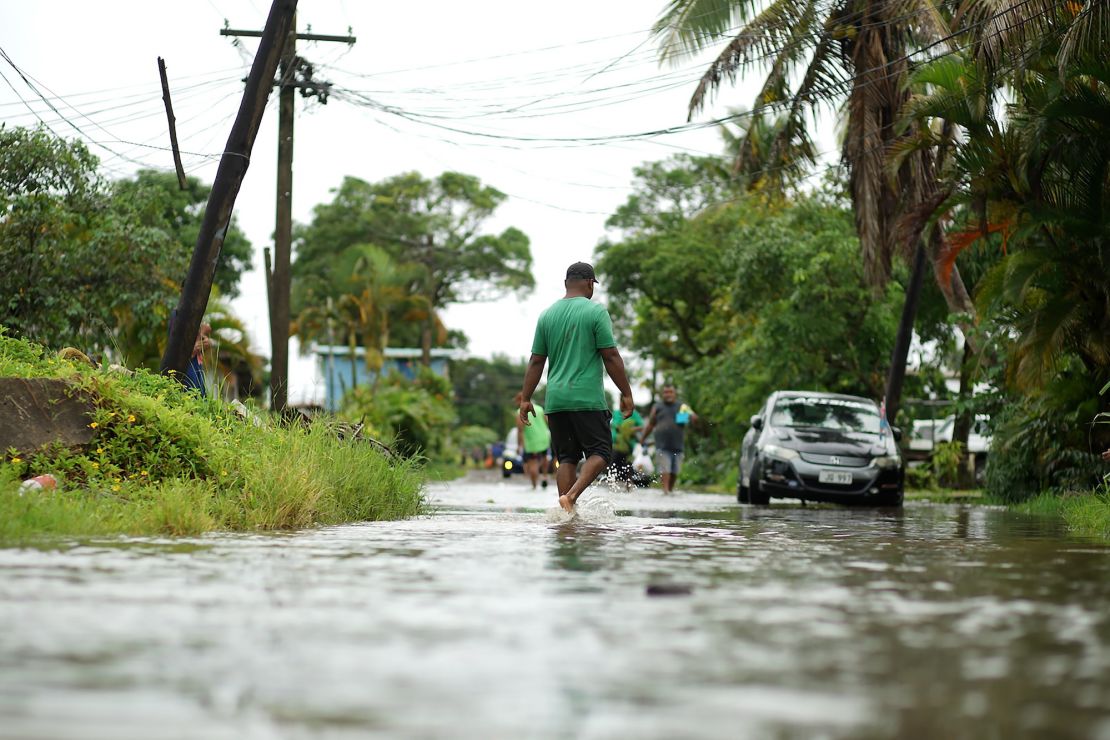 One of the first fingerprints of El Niño, according to Gottschalck, will be evident in the changes in tropical cyclone activity.
Unlike La Niña, El Niño tends to reduce Atlantic hurricane activity, but creates the opposite effect in the Pacific, where warm waters can fuel more intense typhoons.
"Tropical cyclones can often form further west in the basin and remain stronger longer and so potential impacts to Hawaii are increased," Gottschalck said. This means "more chances of landfall and remotely driven impacts, such as stronger and longer duration seas, heavy rainfall, and more."
Elsewhere in the Pacific, Swain said models show "very warm waters" off the coast of Peru that are already bringing in unusually heavy precipitation and flooding in the deserts. "That is a classic precursor to a significant El Niño event."
As El Niño forms and strengthens later this year, Peru could be at even greater risk of more flooding. The government is already set to invest more than $1 billion on climate and weather measures to prevent the worst consequences.
Coral reefs could see catastrophic bleaching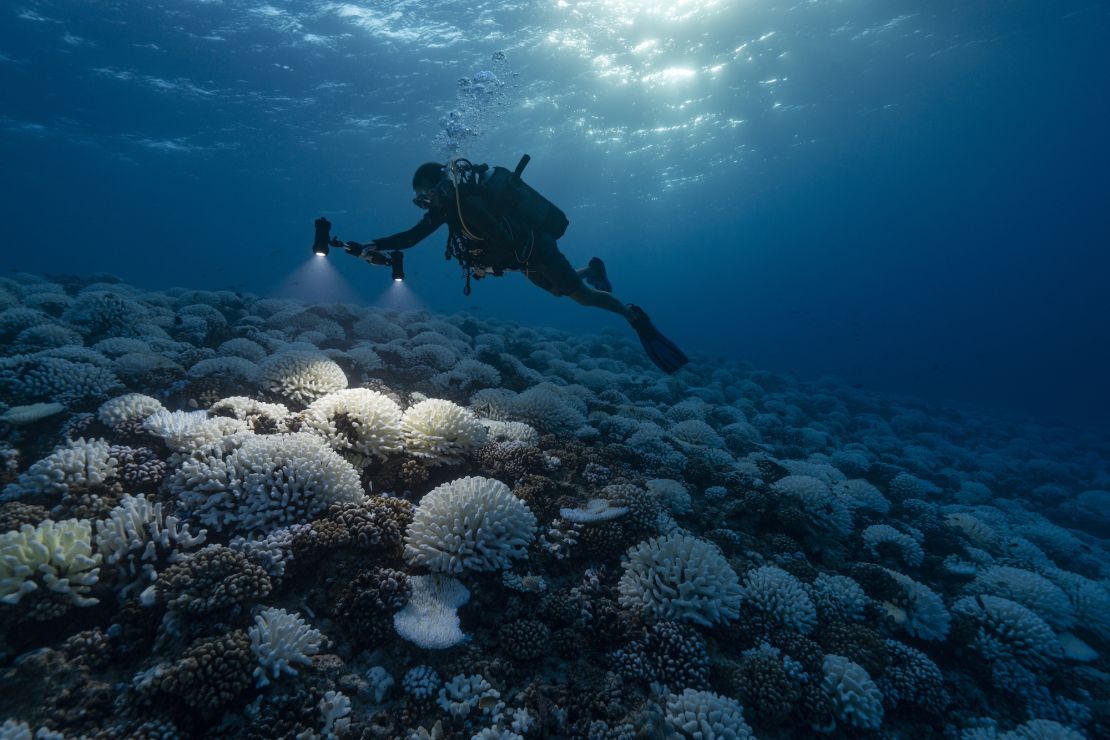 El Niño is an ocean heater, and warmer water is bad news for coral reefs.
When they get too hot, corals will spit out the algae living within their tissue, which provides them with both their color and most of their energy. This causes corals to turn white – in a phenomenon called bleaching. While they can recover if temperatures eventually cool, bleaching puts them at higher risk of starvation and death.
A particularly catastrophic period of coral bleaching happened between 2014 and 2017 – hitting every major reef on earth. Australia's Great Barrier Reef saw nearly 30% of its corals die in a record-breaking marine heatwave in 2016 – which followed a very strong El Niño that started in 2015.
More mass bleaching events have followed, and with El Niño on the horizon, scientists are increasingly concerned about the impacts on coral that has simply not had enough time to recover.
"What's being predicted here is very scary," said Peter Houk, a professor at the University of Guam Marine Laboratory who studies coral in Micronesia. "Every time one comes it grows a little bit more in intensity."
El Niño doesn't necessarily mean that all coral will be affected, Houk said. Each El Niño is different and there are always other natural climate patterns at play. "But when it does happen, it's brutal," he said.
Whenever it arrives, El Niño is going to be a chance to learn more about how coral reacts and where pockets of resilience might appear, Houk said. He just wants it to hold off a bit longer. "We hope that the predictions are wrong and then we can buy a few more years for the corals to recover."
More Antarctic ice melt?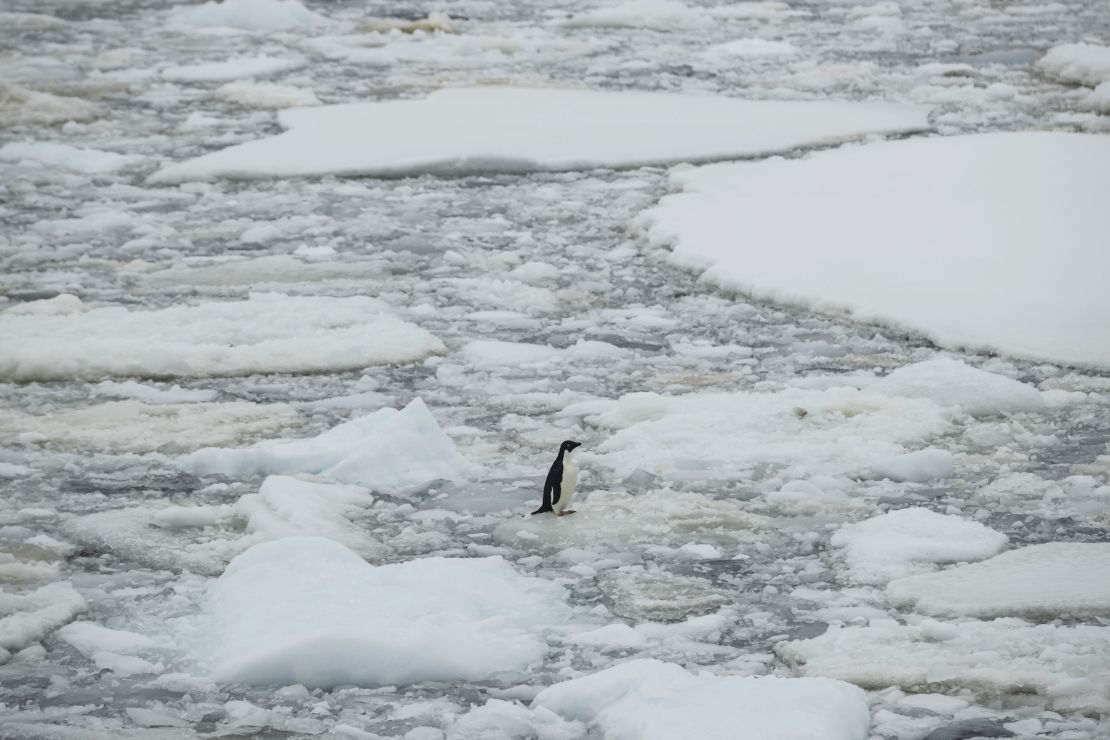 Antarctic ice is already in trouble and El Niño could make it worse.
Earlier this year, ice levels on the continent dipped to record-breaking lows for the second time in two years, sparking fear that after years of ups and downs, it could now be on a steep downward trend.
El Niño could help speed up this process, according to recent research, which found a link between the strength and frequency of El Niño events and the speed of Antarctic ice melt.
"Models that project a greater increase in El Niño systematically produce a faster ice sheet melt than models that projected a smaller change in El Niño," Wenju Cai, chief research scientist at CSIRO, Australia's national science agency, told CNN.
Scientists are watching Antarctica closely because it holds such a catastrophic amount of water in its ice. Though the Antarctic ice sheet is unlikely to melt completely, it has enough water in it to raise global sea level by 230 feet (70 meters).
In the immediate term, El Niño events have divergent impacts across Antarctica, Cai said, with increases and decreases in different areas. But taken together, he said, the trend is clear – "an overall sea ice decrease."