Former Arkansas Gov. Asa Hutchinson has announced that he's running for the 2024 Republican presidential nomination, launching a challenge to former President Donald Trump, who remains the front-runner despite his looming criminal indictment.
"I'm convinced that people want leaders that appeal to the best of America, and not simply appeal to our worst instincts," Hutchinson, 72, said in an interview on ABC News that aired Sunday. He will make a formal announcement on April 26 in his hometown of Bentonville, Arkansas, according to a news release.
The GOP primary field is still in its early stages. Trump announced a third presidential campaign last year, while Nikki Haley, the former South Carolina governor and US ambassador to the United Nations, became the first major rival to challenge him when she announced her bid in February. A number of other Republicans, including Florida Gov. Ron DeSantis and former Vice President Mike Pence, have been making moves suggesting they are considering presidential bids.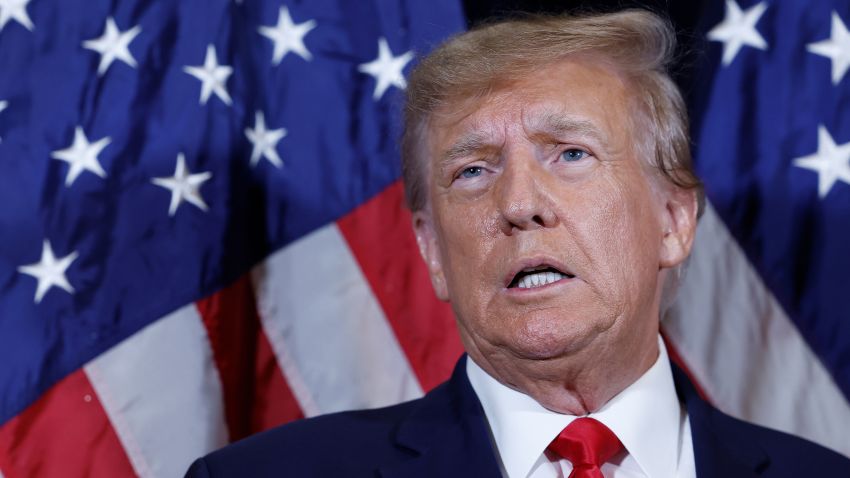 Ex-GOP governor calls Trump's vow at CPAC 'troubling'
Hutchinson in his announcement doubled down on his call for Trump to drop out of the race now that the former president is facing criminal charges.
"The office is more important than any individual person. So for the sake of the office of the presidency, I do think that's too much of a sideshow and distraction," Hutchinson said. "He needs to be able to concentrate on his due process."
Asked why he hasn't joined the chorus of Republicans attacking Manhattan District Attorney Alvin Bragg for indicting Trump, Hutchinson said that, while he didn't agree with Bragg's decision, "We don't want to erode confidence in our entire criminal justice system simply because we don't like the beginning parts of the case."
Comparing himself with those critics, Hutchinson declared, "I'm different."
The former governor previewed his pitch to voters, arguing that the swirl of uncertainty around Trump, along with the substance of the allegations against him in multiple jurisdictions, "should give Americans pause."
And, he argued, it should give his underdog campaign a shot.
"This is one of the most unpredictable political environment that I've seen in my lifetime," Hutchinson said. "So my message of experience, of consistent conservatism, of hope for our future and solving problems that face Americans, I think that resonates."
'More voices' in the GOP
Hutchinson ended his tenure as Arkansas governor in early January, limited from seeking a third term but freeing him up to pursue a bid for the White House.
On his last day in office, he traveled to Iowa, the first Republican contest of the 2024 calendar, and has since ramped up visits to other crucial early voting states. A frequent critic of Trump, he has hinted at a potential presidential run for months, with repeated calls for a new direction for the GOP.
"I actually think more voices right now in opposition or providing an alternative to Donald Trump is the best thing in the right direction," Hutchinson told CNN's Dana Bash last month.
Following Trump's indictment by a Manhattan grand jury last week, Hutchinson has been the rare Republican to call on the former president to drop out of the 2024 race, telling CNN's Anderson Cooper on Friday that the case was a "big distraction."
Some Republican strategists say a crowded 2024 primary field would be advantageous to Trump, who still enjoys significant support among the party base, and could splinter the anti-Trump vote, allowing the former president to walk away with the nomination.
But Hutchinson has repeatedly maintained that a large field early in the competition would ultimately be good for the party.
"In the early stages, multiple candidates that have an alternative vision to what the president has is good for our party, good for the debate, good for the upcoming debate that will be in August," Hutchinson told CNN last month.
"So, sure, that will narrow, and it will probably narrow fairly quickly. We need to have a lot of self-evaluation as you go along, but I think more voices now that provide alternative messages and problem-solving and ideas is good for our party," he added.
Though not widely known nationally, Hutchinson has had an extensive career in government – serving previously as a federal prosecutor, a member of Congress, and in the George W. Bush administration, all before his election as governor in 2014.
As governor, Hutchinson oversaw the enactment of tax cuts and legislation that instituted a near-total ban on abortion once Roe v. Wade was overturned, expanded computer science education in schools, and overhauled the state's Medicaid expansion program.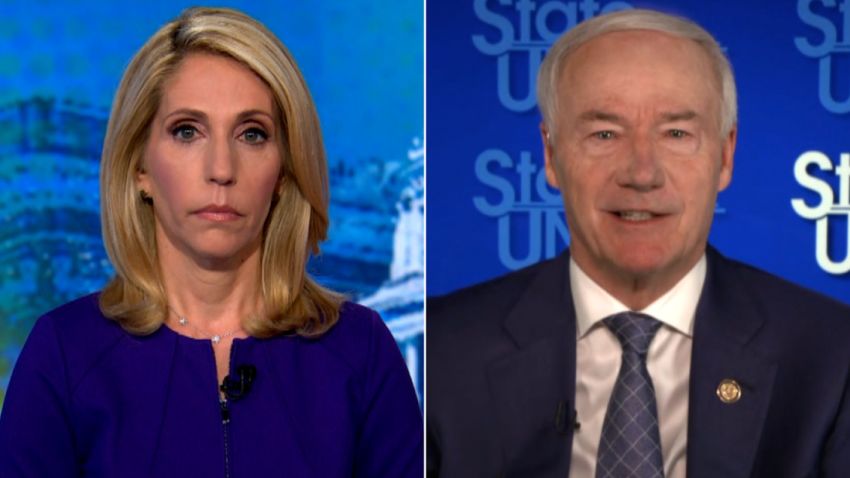 Bash asks GOP governor why he signed bill that would force rape victims to carry babies to term
During his tenure, he sometimes butted heads with the Republican-controlled legislature, including when he vetoed a bill in 2021 that banned gender-affirming treatment for anyone under the age of 18. Explaining his veto, Hutchinson called the bill "vast government overreach." The legislature ended up overriding his veto.
He signed the abortion ban that same year but said that he would have preferred if the bill provided exceptions for cases of rape or incest.
In what may differentiate him from other Republican candidates, as governor, Hutchinson did not downplay the coronavirus when the pandemic hit the US. He encouraged his constituents to get the vaccine but objected to the Biden administration's vaccine mandates. While he approved a statewide ban on face masks mandates, he later said he regretted doing so.
Long political career
Born and raised in Arkansas, Hutchinson received an accounting degree from Bob Jones University in South Carolina and graduated from University of Arkansas law school.
President Ronald Reagan tapped him to be the US attorney for the Western District of Arkansas in 1982, making him the youngest federal prosecutor at the time at 31. He served in that role until 1985, gaining prominence for his prosecution of a dangerous White supremacist group when he donned a bulletproof vest to help the FBI end a standoff with the group.
After losing bids for US Senate in 1986 and for Arkansas attorney general in 1990, Hutchison was elected to the US House of Representatives in 1996 from the state's 3rd Congressional District. He succeeded his brother, Tim, who was elected to the US Senate.
In the House, Hutchinson served as one of the GOP managers for the 1999 impeachment trial of fellow Arkansan Bill Clinton, making the case that the Democratic president had committed perjury and obstruction of justice. Clinton was ultimately acquitted by the Senate on both articles of impeachment.
Hutchinson resigned from Congress in 2001 to serve as Bush's head of the Drug Enforcement Administration. In 2003, he began a three-year stint in the Department of Homeland Security, serving as undersecretary for border and transportation secretary.
Hutchinson lost a bid for Arkansas governor in 2006. Following the 2012 shooting massacre at Sandy Hook Elementary School in Newtown, Connecticut, he was appointed by the National Rifle Association to investigate school safety and how to improve it as part of the gun lobby's school safety initiative. In 2014, he won his first of two terms as Arkansas governor, as the state solidified its move to the right.
This story has been updated with additional information.