It has already been a historic March Madness for Iowa and LSU, with both reaching the NCAA National Championship game for the first time in school history.
And along the way, the achievements of Iowa's star player Caitlin Clark have reached beyond the realms of historic and become almost superhuman as she has amassed a towering pile of record-breaking feats.
Clark's 41 points in Iowa's Final Four victory over top seed and defending champion South Carolina was the highest ever total in that round, a performance made more remarkable by the quality of opposition.
She had a hand in 58 of Iowa's 77 points against South Carolina, her fourth game this tournament in which she has created more than 50 points. Every other player in the tournament has enjoyed such a game only once combined, according to ESPN.
Just days earlier, she became the first men's or women's player in NCAA tournament history to record a 40-point triple-double.
"I think she's the most phenomenal basketball player in America. I just don't think there's anybody like her," Iowa head coach Lisa Bluder told reporters after her team sealed its spot in the final.
"In so many regards not only scoring but passing the ball, handling the ball … And then it's her mentality, I think that's what's so special is like she believes in herself, she believes in her teammates."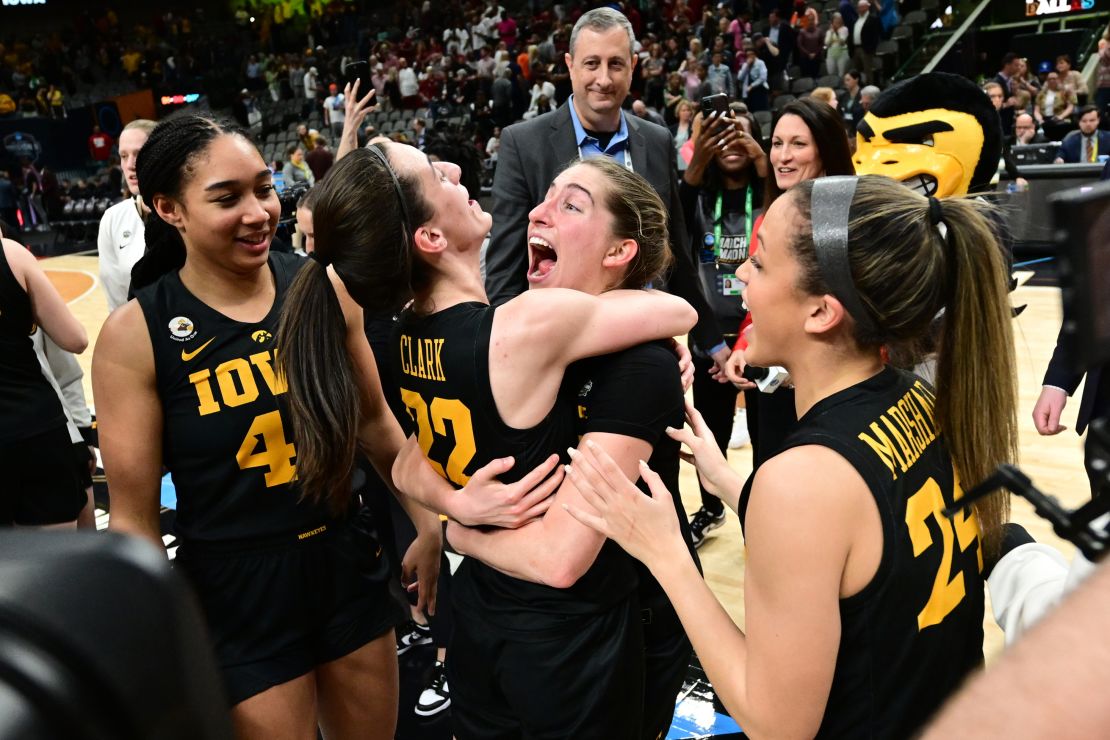 While Clark has already sealed her place as a March Madness great, there is still the matter of the championship title to decide.
Clark will be central to Iowa's gameplan and its sparkling offense, which topped the NCAA stats this year and and has continued to impress throughout March Madness, averaging 86 points per game.
"We're going to give it everything we have for 40 more minutes," Clark said in her pregame press conference.
"We know that's all we have left of our season. That's all we have left with McKenna (Warnock) and Monika (Czinano), who have given their heart and soul to this program," she added, referencing a senior and fifth year in the team.
Meanwhile, on the other side of the court, LSU's Angel Reese has also had a record-breaking tournament, becoming the first ever player to have 100 points, 70 rebounds, 10 blocks and 10 steals in a single NCAA tournament, as well as tying the NCAA single-season record for double-doubles at 33, according to ESPN.
Her partnership with Alexis Morris in particular will likely determine the Tigers' fate on Sunday.
Like Iowa, LSU upset a No.1 seed in the Final Four on its route to the final, embarking on an epic comeback after trailing by nine points at the beginning of the fourth quarter to secure its spot.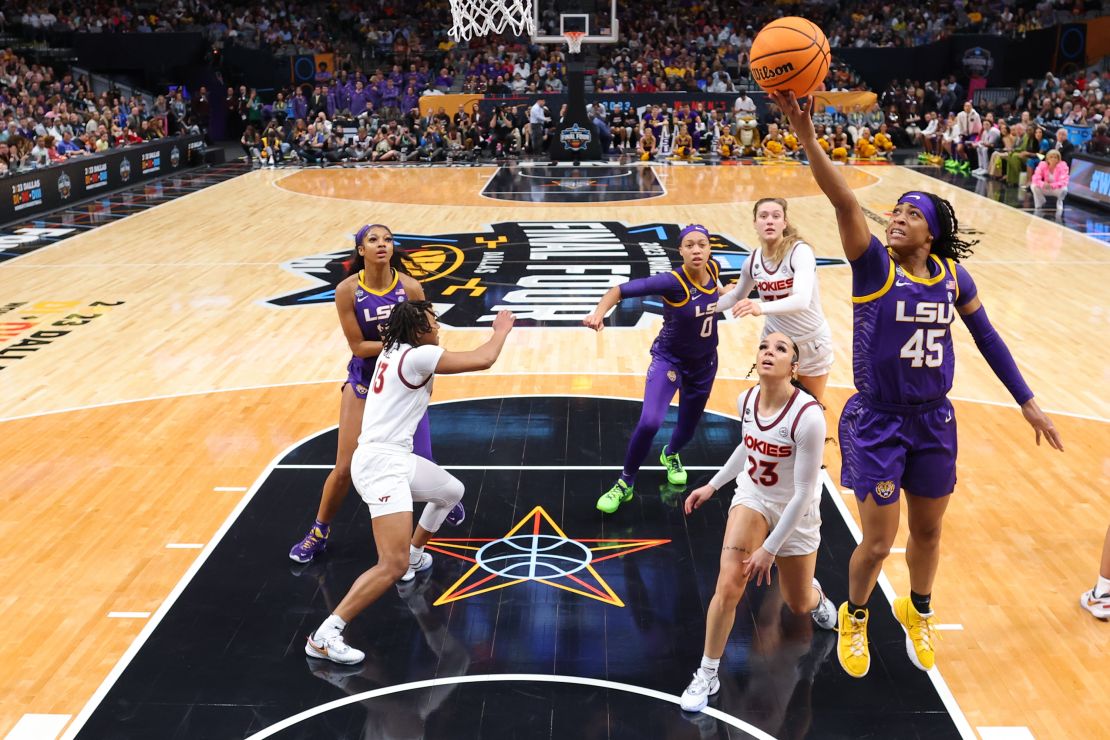 In the Sweet 16 too, the Tigers won by the finest of margins, overcoming a one point deficit with 10 seconds remaining.
As well as their own experiences of winning tight games this tournament, the LSU can count on the nous of head coach Kim Mulkey, who has already won three national championships at Baylor in 2005, 2012, 2019, and became just the second coach to lead two different programs to the national championship game.
"I came home for lots of reasons," she said after the LSU victory. "One, to someday hang a championship banner in the PMAC (Pete Maravich Assembly Center). Never, ever do you think you're going to do something like this in two years."