The Philippines on Monday identified the locations of four new military bases the US will gain access to, as part of an expanded defense agreement analysts say is aimed at combating China.
The four bases include three on the main island of Luzon, close to Taiwan, and one in Palawan province in the South China Sea (SCS).
The US has stepped up efforts to expand its Indo-Pacific security options in recent months, amid mounting concerns over China's aggressive territorial posturing throughout the region.
The new locations, opened up under the 2014 Enhanced Defense Cooperation Arrangement (EDCA), will allow the US to rotate troops to a total of nine bases throughout the Philippines, including on the strategically important Balabac Island close to Chinese installations in the South China Sea.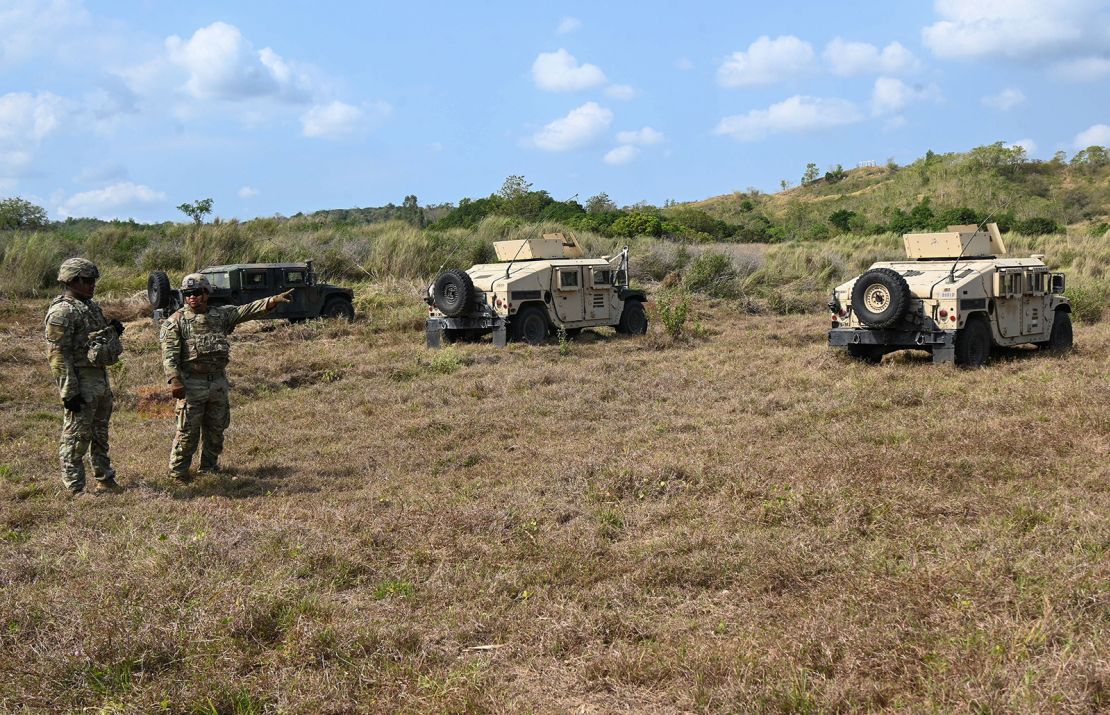 "These new locations will strengthen the interoperability of the United States and Philippine Armed Forces and allow us to respond more seamlessly together to address a range of shared challenges in the Indo-Pacific region, including natural and humanitarian disasters," said deputy Pentagon press secretary Sabrina Singh during a briefing Monday.
The location announcement follows a spate of high-profile US military agreements throughout the region, including plans to share defense technologies with India and deploy new US Marine units to Japanese islands.
Earlier this year, the US Marine Corps also opened a new base on Guam, a strategically important US island east of the Philippines. The location, known as Camp Blaz, is the first new Marine base in 70 years and could eventually host 5,000 Marines.
Location of the bases
Though news of the expanded access was announced in early February, the location of the bases remained unknown.
On Monday, the allies identified the four new sites as Balabac Island in Palawan; Naval Base Camilo Osias in Santa Ana, Cagayan province; Lal-lo Airport in Cagayan; and Camp Melchor Dela Cruz in Gamu, Isabela.
In a press release, Philippine Defense Secretary Carlito Galvez Jr. called the four bases "very strategic," especially the naval base in Cagayan and the one on Balabac Island.
Naval Base Camilo Osias in northern Luzon is located only 500 kilometers (310 miles) from Kaohsiung, Taiwan's third-largest city with a population of 2.7 million.
Galvez said Balabac sits on key sea lines of communication in the South China Sea, where Manila and Beijing have competing territorial claims, including over islands where Beijing has built up military fortifications.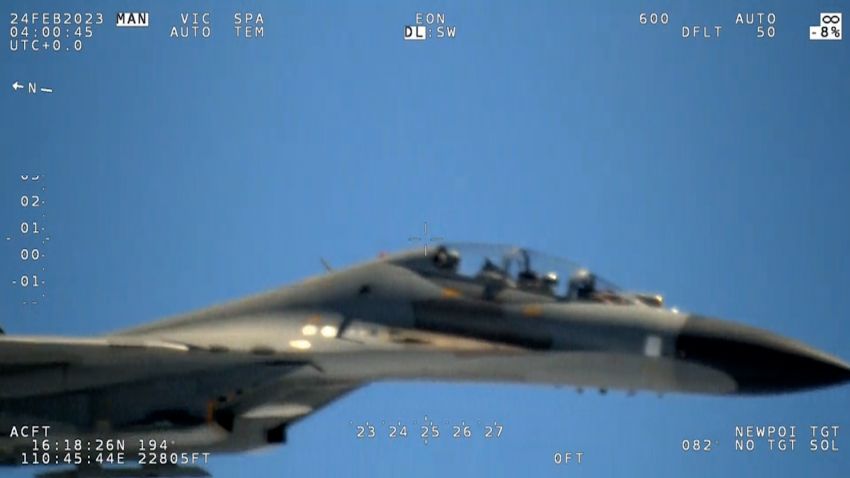 Watch: Chinese fighter jet's warning to US Navy plane in South China Sea
Collin Koh, research fellow at the S. Rajaratnam School of International Studies in Singapore, said the bases would play a role in any potential conflict in the region.
"The northern sites are not only aimed at a Taiwan contingency, they have utility in times of a South China Sea conflict," said Koh. "It's difficult to imagine that a Taiwan Strait conflict will exclude a South China Sea dimension."
Koh identified the Bashi Channel in the northern part of the Luzon Strait, closer to Taiwan, as a critical chokepoint, either for Chinese naval forces to break out of home waters and get into the open Pacific to target US military installations on Guam to the east, or for US warships to get into the South China Sea.
He also emphasized how close the Balabac location is to disputed Mischief Reef, an atoll where China has built an artificial island with military facilities.
"The Balabac site allows for intelligence collection and staging of peacetime air and naval activities in the area, which can put Mischief Reef under closer scrutiny," Koh said.
China's Communist Party claims almost all of the South China Sea as its sovereign territory, as it does Taiwan – an island democracy of 23.5 million people that it has never controlled.
Available in contingencies
Both US and Philippine officials stressed the four new bases would not see a permanent US military presence – that's not allowed under the EDCA – but would be available to US forces in contingencies.
"This is really about regional readiness," Singh said during the press briefing Monday. "You're going to see an increase of rotational forces in the region," she said, adding that the Department of Defense would work in lockstep with Philippine partners to rapidly modernize the bases.
The announcement comes as US and Philippine forces prepare to conduct their largest ever joint military drills later this month, when an estimated 17,600 troops from the two allies combine for the Balikatan 23 exercises.
Washington and Manila are bound by a mutual defense treaty signed in 1951 that remains in force, making it the oldest bilateral treaty alliance in the region for the United States.
CNN's Hayley Britzky contributed to this report.