At least one person was killed and 30 injured, many seriously, when a passenger train carrying about 50 people derailed in the Netherlands early Tuesday after hitting construction equipment on the track, Dutch emergency services said.
Rescue teams were seen ferrying away the injured in pre-dawn darkness at the scene of the accident at Voorschoten, a village near The Hague. The accident happened around 3:25 a.m., the emergency services said.
A fire department spokesperson told Dutch radio that 19 people were taken to hospital. Others were being treated on the spot, the emergency services said.
The front carriage of the night train from Leiden city to The Hague derailed and plowed into a field after the accident, ANP news agency said. The second carriage was on its side and a fire broke out in the rear carriage but was later extinguished, it said.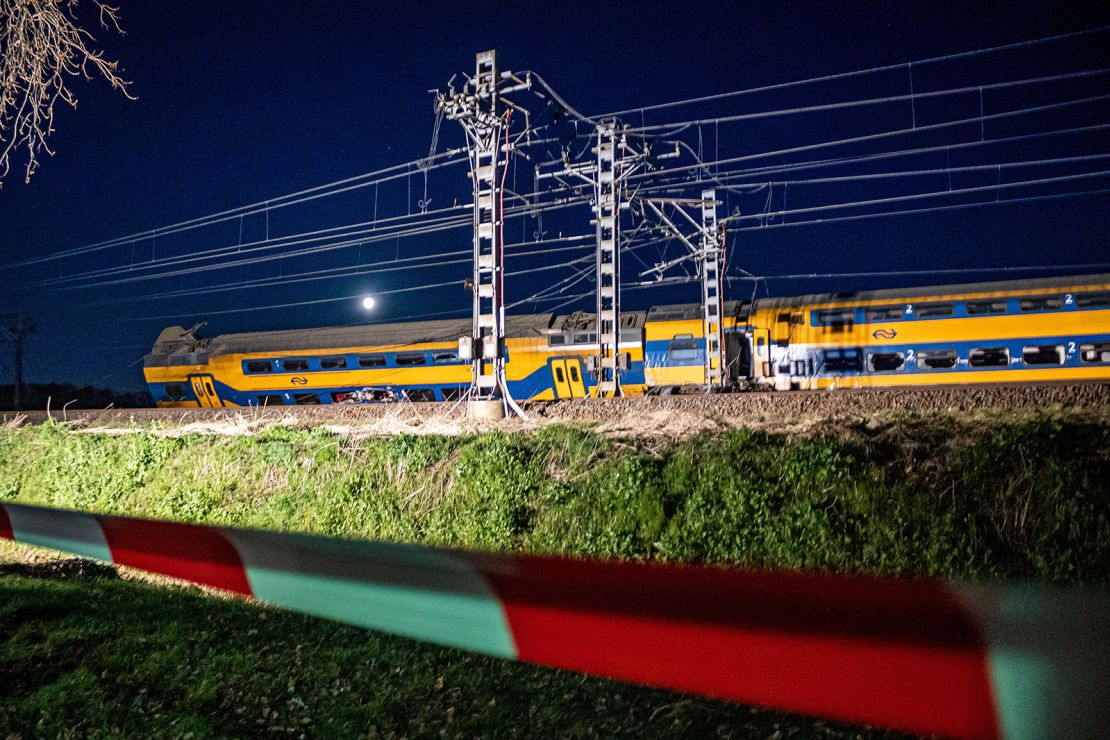 There were conflicting reports about the cause of the accident.
Earlier reports said the passenger train had collided with a freight train. Dutch Railways (NS) spokesperson Erik Kroeze said a freight train was involved in the accident but could not give details.
Dutch Railways said in a tweet that trains between Leiden and parts of The Hague were canceled due to the accident.
"This is an incredibly tragic accident," Voorschoten Mayor Nadine Stemerdink said. "We regret there was also a fatality. My thoughts go out to all the family and friends of those involved."