Former New Zealand Prime Minister Jacinda Ardern said farewell to politics Wednesday with a rousing speech that assured other nerds, criers, and huggers that they too could one day lead.
"You can be anxious, sensitive, kind, and wear your heart on your sleeve, you can be a mother or not, you can be an ex-Mormon or not, you can be a nerd, a crier, a hugger – you can be all of these things," she said, tearfully.
"And not only can you be here; you can lead. Just like me."
Ardern announced her shock resignation in January, saying she had "no more in the tank" after five years in power and would not seek reelection in the October polls.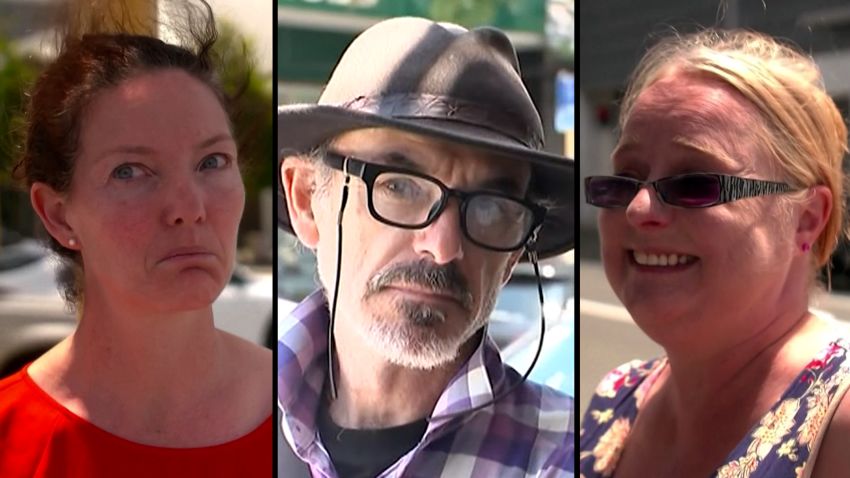 'I don't believe it.' New Zealanders react to Jacinda Ardern's resignation
When Ardern became prime minister in 2017 at the age of 37 she was New Zealand's third female leader and one of the youngest leaders in the world. Within a year, she had become only the second world leader to give birth in office.
In her Wednesday speech, Ardern said the role was one "I never thought I was meant to have" when seven weeks out from a general election she was nominated leader of the Labour Party.
"It was a cross between a sense of duty to steer a moving freight train and being hit by one, and that's probably because my internal reluctance to lead was matched only by a huge sense of responsibility," she said.
Ardern's time in power was defined by multiple crises, including the 2019 Christchurch terror attack – which killed 51 people at two mosques – a deadly volcanic explosion and a global pandemic that prompted unpopular lockdowns.
Ardern said she found herself "in people's lives during the most grief-stricken or traumatic moments" and that "their stories and faces remain etched in my mind and likely will for ever."
Her speech to parliament was also deeply personal. Ardern shared her anxieties in the job – of feeling like she would need to "harden up" and "change dramatically" to survive in politics.
She described herself as a "crier and hugger," as well as a "worrier" but said "while I convinced myself that you cannot be a worrier and be in this place, you can."
"I didn't change. I leave this place as sensitive as I ever was, prone to dwell on the negative, hating question time so deeply that I would struggle to eat most days beforehand, and I am here to tell you, you can be that person and you can be here."
Ardern also spoke about her struggle to conceive and "being afraid that I was choosing a path that meant I wouldn't get to have children." After experiencing a failed round of IVF treatment when she became leader of the Labour Party, she said she distracted herself by campaigning to become prime minister.
"Imagine my surprise when a couple of months later I discovered I was pregnant," she said. "I leave knowing I was the best mother I could be. You can be that person, and you can be here."
Ardern quickly became a progressive global icon, remembered for her empathy while steering New Zealand through its worst ever terrorist attack and taking her baby daughter to the United Nations General Assembly.
Though at home, her popularity ebbed amid the rising cost of living, housing shortages and economic anxiety. She faced violent anti-lockdown protests in the capital Wellington and had threats made against her.
Front and center in her speech was climate change and she referenced the deadly floods that devastated the country's northeast earlier this year.
She called on parliament to "please take the politics out of climate change" to reduce the emissions necessary to limit global warming. "We have what we need to make the progress we must," she said.
Looking back on her time in office and her legacy, Ardern pointed to the issues that made her join politics: "climate change, child poverty, and inequality."
"The reasons I came here, they never left me either," she said. "I've always believed this to be a place where you can make a difference. I leave knowing that to be true."