San Diego Padres slugger Manny Machado became the first MLB player to be ejected for arguing a violation of the new pitch timer on Tuesday.
In the first inning of the Padres' 8-6 loss against the Arizona Diamondbacks, Machado tried to call a timeout while he adjusted his gloves as the newly instated pitch timer wound down.
Hitters are permitted one timeout per plate appearance, and Machado had not used his.
The 30-year-old third baseman thought he had successfully done so, but home-plate umpire Ron Kulpa adjudged that Machado had called it after the timer reached the eight-second mark – according to the new rules, hitters must be ready in the batter's box with eight seconds remaining.
As a result, Machado was assessed a strike meaning he struck out. A livid Machado turned to argue with Kulpa and, after exchanging some words, was ejected from the rest of the game.
According to the MLB, a league official said that Kulpa made the correct call in calling a strike.
However, Machado disagreed. "I called it at eight seconds," he told reporters afterwards.
"He did not give it to me. Now, I got struck out. Hurt my team by coming out of the game and getting tossed there. I feel like I didn't do anything wrong."
It was the 10th ejection of Machado's career.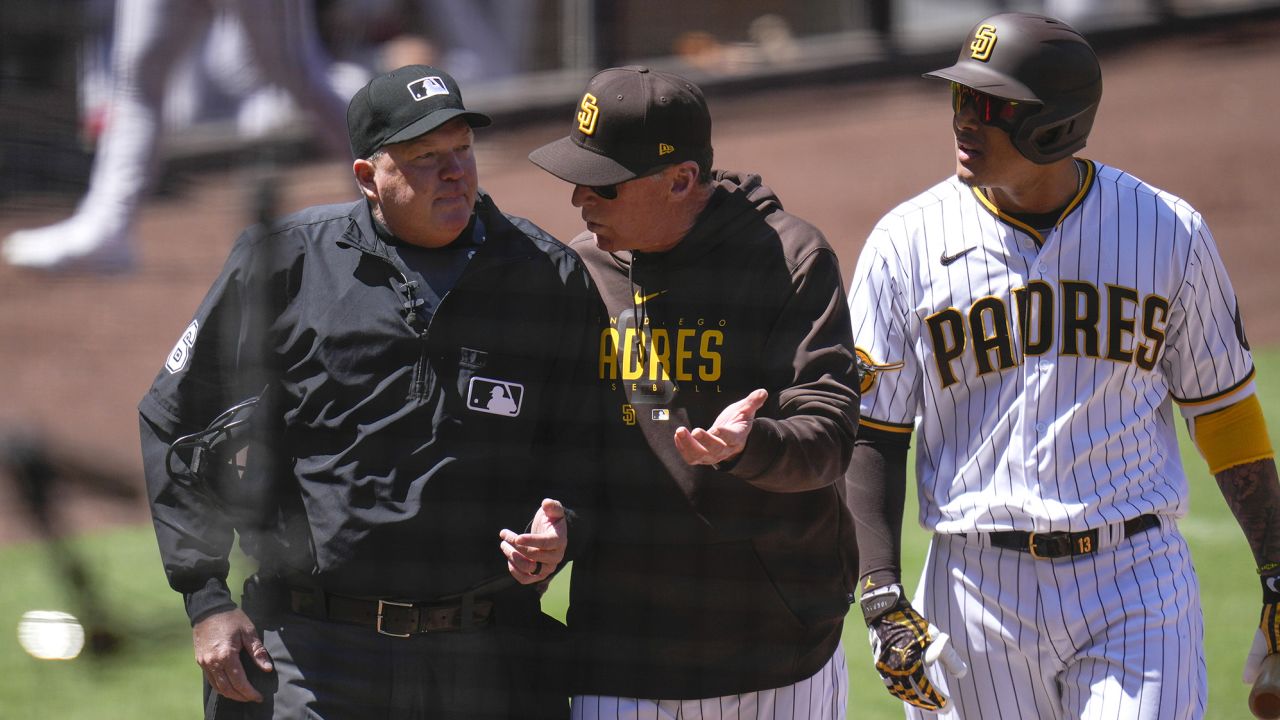 Manager Bob Melvin didn't dispute Machado's ejection. "Our contention was: If he'd gotten the timeout, we wouldn't have had that situation."
According to the MLB, it has instructed clubs that arguing violations will be treated the same as arguing balls and strikes, which means that anyone who argues or challenges a decision will be ejected.
Speeding things up
The new MLB rules are designed to speed up play, with baseball games previously taking an average of more than three hours to finish.
As well as new regulations meaning batters have to be ready for a pitch with eight seconds left on the timer, they dictate that pitchers have 15 seconds to complete a delivery with bases empty and 20 seconds with runners on bases.
In addition, batters will be limited to one timeout per plate appearance, and there will also be a 30-second timer between hitters.
New regulations also mean the size of the three bases have grown from 15 inches to 18 inches in the hope of reducing injuries.
CNN's Ben Church contributed to this report.