Editor's Note: Frida Ghitis, a former CNN producer and correspondent, is a world affairs columnist. She is a weekly opinion contributor to CNN, a contributing columnist to The Washington Post and a columnist for World Politics Review. The views expressed in this commentary are her own. View more opinion on CNN.
What was the worst day so far for Russian President Vladimir Putin since launching his unprovoked full-scale invasion of Ukraine last year? It's impossible to choose one, but Tuesday, April 4, 2023, must rank high on the list.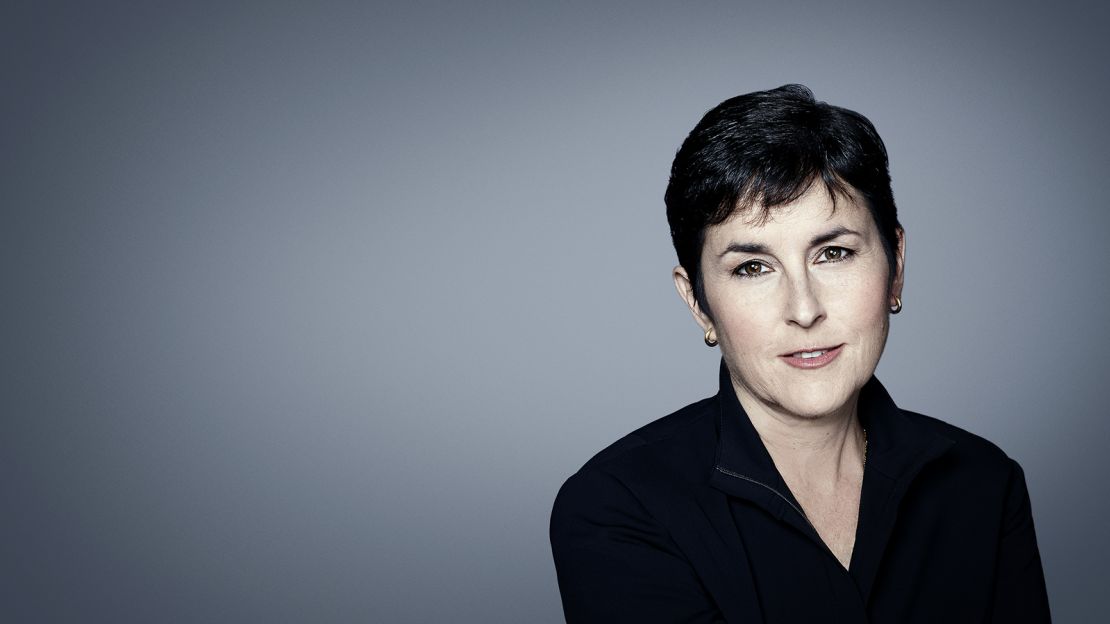 That date will be forever etched in history. No, not just because of what happened in a courtroom in Manhattan involving a certain former US president, but because of something arguably more consequential despite its lower billing in the headlines. It was the day Finland formally joined NATO.
When NATO members stood solemnly in front of the Alliance's Brussels headquarters, watching Finland's blue and white flag raised alongside the 30 others, the ceremony served almost as a declaration that Putin's war in Ukraine has failed.
After all, Putin justified his invasion with two primary arguments. First, he tried to make the misguided case that Ukraine is not a real country and belongs as a part of Russia. That claim has been debunked not only by historians, but by the Ukrainian people's fierce defense of their nation.
Second, Putin argued that his goal was to prevent NATO from expanding. On that count, Putin not only failed, but in fact propelled the very development he sought to prevent. Now Russia's border with NATO countries has more than doubled in length, adding an extra 830 miles of frontier with Finland.
Finland, which was once part of the Russian empire and is therefore also potentially a target of Putin's irredentist arguments, will move quickly to fortify that long border. That's because when Russia invaded Ukraine, it sent an unmistakable signal to its neighbors that it simply could not be trusted.
Of course, Finland already knew that. It was attacked by Moscow, its former imperial master, in the Winter War of 1939-1940. The Finns defended the country with mythical might, but ended up losing around 10% of their territory. In the aftermath, Finland thought the best way to protect itself was by maintaining its neutrality. But Putin disabused them of that notion when he attacked Ukraine.
In Brussels on Tuesday, Finnish President Sauli Niinisto declared, "The era of nonalignment in our history has come to an end — a new era begins."
It's worth emphasizing the point: this was a major defeat for Russia and for Putin. So much, that Secretary of State Antony Blinken declared, "this is the one thing we can thank Mr. Putin for." Without Putin and his war, Finland would not be a NATO member.
The war didn't just produce what Putin explicitly said he wanted to prevent; it also triggered the opposite of what he had implicitly sought. He apparently expected NATO would be divided on the question of helping a non-member. But as President Joe Biden noted, the Alliance has never been more united. In addition, its importance, its purpose, has become clearer than it has been in decades.
Russia's aggression has transformed the strategic calculation for every country in Europe. As Niinisto told CNN last year, the divisions have become sharper, there's little room left for neutrality. "The invasion," he said, "showed that Moscow does not respect officially non-aligned countries."
And if European Union nations are suddenly finding it necessary to take sides, it's striking that no one is exactly running into Moscow's arms.
As soon as Russia sent its tanks into Ukraine (after repeatedly denying it would invade) the polls in Finland started showing a sharp change of sentiment. In November, despite — or maybe because of — warnings from Russia and threatening movements militarily near the Finnish border, four-in-five Finns supported joining NATO.
Sweden, too, a country that for hundreds of years has followed a policy of neutrality, has applied for NATO membership. For now, Turkey and Hungary are blocking its accession, focused on their domestic politics. But Sweden, I have no doubt, will eventually join.
Finland's accession is not only symbolic. The country is no military slouch. All men are obligated to serve in the army. Their winter-weather skills are unmatched and their arsenal is impressive.
Even Moscow was forced to acknowledge something important had shifted. Russia's foreign ministry said Finland's entry into NATO created "a fundamental change in the situation in Northern Europe." In reality, this strategic realignment goes beyond Northern Europe. It tilts the geopolitical balance further away from Russia.
Russia warned it might be forced to take "retaliatory measures." But with Putin's forces bogged down in Ukraine and stretched so thin that he has resorted to using mercenaries and convicts, these threats are less intimidating than they might have been before he invaded Ukraine 14 months ago in a campaign that was supposed to succeed in a matter of days. If he thought the war would make Russia look stronger to the rest of the world, he achieved the opposite of his goal there as well.
Then, adding annoyance to the Russian President's unpleasant day — on the same Tuesday that they brought Finland into the fold, NATO leaders indicated they'd invited Ukrainian President Volodymyr Zelensky to attend NATO's July summit in Lithuania.
And, as if Putin needed more reasons to worry, two European leaders this week arrived in Beijing to meet with his closest ally, China's leader Xi Jinping, where trade and Ukraine will be the top of their agenda. Preparing for her trip with French President Emmanuel Macron, European Commission President Ursula von der Leyen phoned Zelensky to discuss the plans.
China has become a diplomatic and economic lifeline for Putin. But Beijing needs strong relations with Europe, and Von der Leyen warned that, "How China continues to interact with Putin's war will be a determining factor for EU-China relations going forward."
She made the statement on a day that NATO chief Jens Stoltenberg said would be "a good day for Finland's security, for Nordic security, and for NATO as a whole."
He might have added, and a very bad day for Putin.