Los Angeles Angels two-way star Shohei Ohtani made even more MLB history on Wednesday – only this time for all the wrong reasons.
The new pitch clock rules have caused much confusion since being introduced this season and Ohtani was the latest victim, becoming the first player to receive a violation at both the mound and the plate in a single game against the Seattle Mariners.
His first violation came at the top of the first inning as he was preparing to pitch against Cal Raleigh, while his second came in the sixth after taking too long to get set in the hitter's box.
According to the Angels website, manager Phil Nevin said he had discussions about the new rules with home-plate umpire Pat Hoberg and that Ohtani had learned from the experience.
New rules
The new pitch clock regulations have been implemented to speed up games this season, impacting both pitchers and batters.
Pitchers, who must begin their windup before the clock expires, will have just 15 seconds between pitches with no runners on base, or 20 seconds with runners on base, to start their motion.
If the timer hits zero, as was the case for Ohtani, the runner gets an automatic ball.
Meanwhile, batters must be in the box and looking at the pitcher in eight seconds or less, or else they get an automatic strike.
Players also now have 30 seconds to resume play between hitters.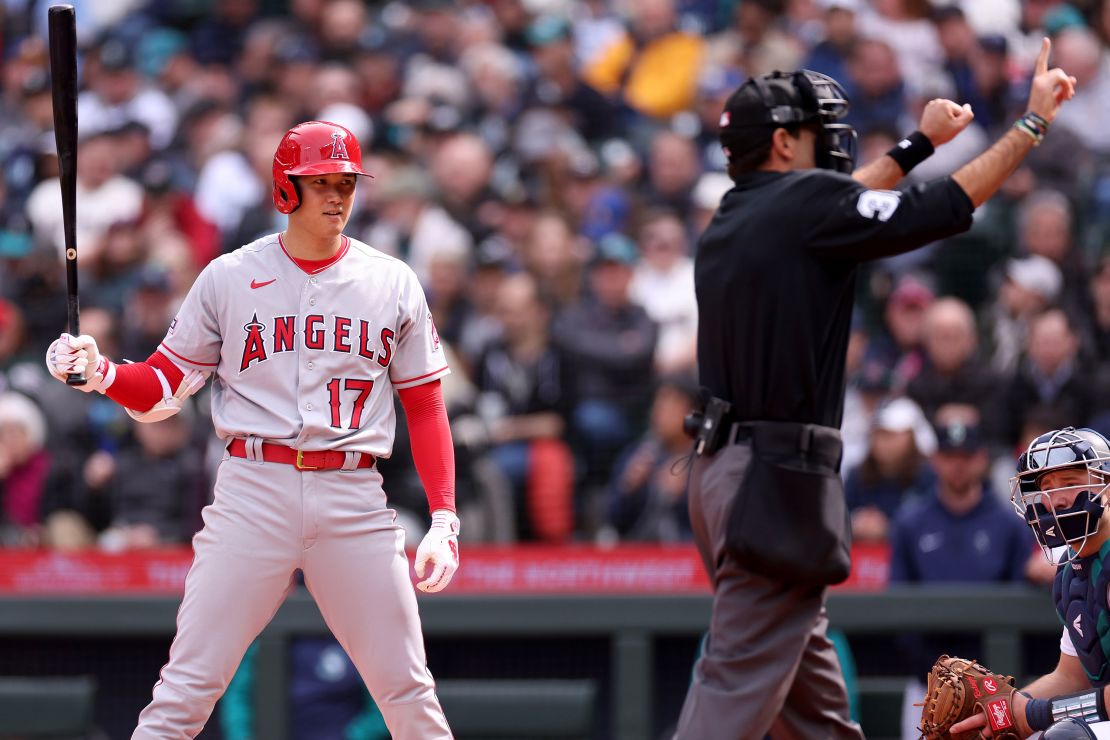 Despite his violations, Ohtani produced another dominant performance – going 1-for-2 at the plate with one RBI and striking out eight batters in six innings pitched – to inspire the Angels' to a 4-3 victory.
It's yet more proof that there is nothing Ohtani can't do on a baseball field.