Across the United States, more than 150 million people are being faced with the possibility of a new reality: life without TikTok.
The wildly popular short-form video app has been at the center of an ongoing battle, with lawmakers calling for an outright ban, and the company portraying itself as a critical community space, educational platform and just plain fun.
In Hong Kong, there's no need to imagine that reality: TikTok discontinued its services there in 2020.
Its abrupt departure was met with mixed reactions: disappointment from some users and content creators, but also relief from others who say life is better without the app's infinite scroll.
At the time of its exit, TikTok had a relatively modest presence in the city and was not ubiquitous like it is in the US today.
But the varied reactions to its departure, and the way users have pivoted to other platforms or even real-life offline communities, offer Americans a glimpse into their potential TikTok-less future.
Lost opportunities
TikTok announced its exit from Hong Kong in July 2020, a week after China imposed a controversial national security law in the city. The decision came as the app tried to distance itself from China and its Beijing-based parent company ByteDance, in the face of growing pressure in the US under the Trump administration.
But it meant a jarring halt for creators like Shivani Dukhande, who had roughly 45,000 followers at the time the app left Hong Kong.
Dukhande, 25, saw her account take off in early 2020 during the pandemic, with lifestyle content such as cooking and wellness videos flourishing on the platform.
"There were a lot of new creators emerging," she said. "We used to all collaborate together, we had a [group] chat where we would all speak and share ideas and it created a community."
Momentum began to build. Companies started reaching out to Dukhande, paying for sponsored content and collaborating on ad campaigns. Brands began partnering with creators on trending "challenges" in a bid to attract young new consumers.
"More people were joining and it was becoming such a fun thing to do," she said. "Then, it just kind of went away one morning."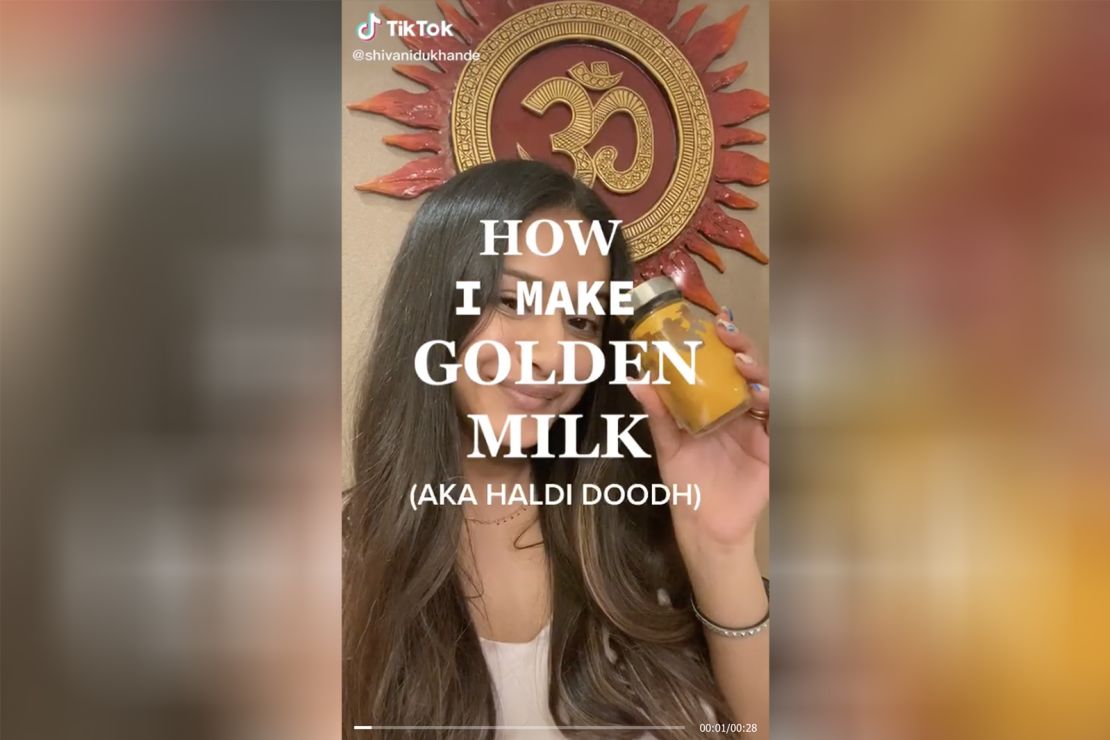 "If it continued, then I probably could have made enough to have quit my 9 to 5," she said. "If I had the chance to grow, it could have been a potential career path."
This is one of the main arguments TikTok has made in recent weeks in the US. In March, as the company's CEO prepared to testify before Congress, TikTok produced a docuseries highlighting American small business owners who rely on the platform for their livelihoods.
The platform is used by nearly five million businesses in the US, TikTok said in March. And it's set to surpass rivals: London-based research firm Omdia projected in November that TikTok's advertising revenues will exceed the combined video ad revenues of Meta – home of Facebook and Instagram – and YouTube by 2027.
This is partly because people are spending more time on TikTok. In the second quarter of 2022, TikTok users globally spent an average of 95 minutes per day on the app, according to data analytics firm SensorTower – nearly twice as much time as users spent on Facebook and Instagram.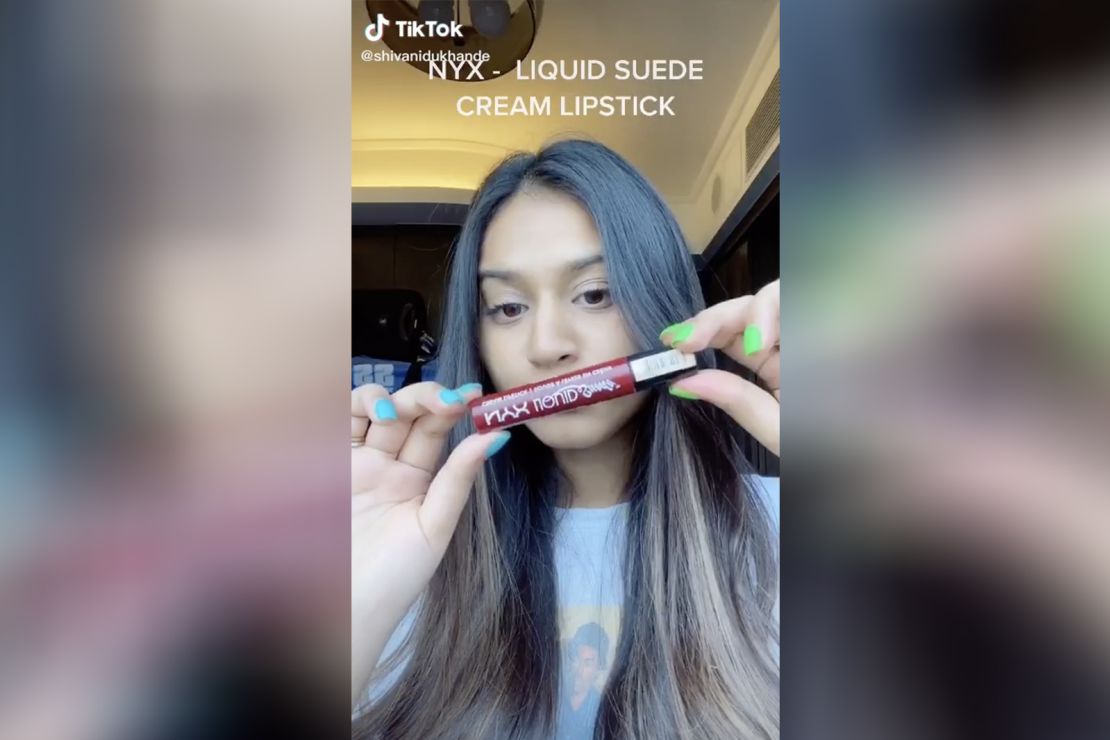 But in Hong Kong, other platforms have jumped in to fill the gap. Reels, Instagram's short-form video product, with similar features as TikTok such as an endless scroll, is growing quickly – and Dukhande has gotten on board.
She had to rebuild her audience from scratch, and now has 12,500 Instagram followers, but she feels optimistic about its growth. Still, the loss of TikTok was a "missed opportunity," she said, and the burgeoning community of creators has largely faded from sight.
"The amount of jobs, the amount of content creation, the amount of marketing opportunities that were there with TikTok – we sort of missed out on that whole chunk of it."
Are the kids alright?
But for some people, TikTok's departure was a welcome change.
Poppy Anderson, 16, has been using TikTok since its launch in 2018. And, like many others in her generation, she would spend hours "scrolling and scrolling" – even when feeling unfulfilled.
"It was very easy to kind of find exactly what you like on there, because the [algorithm-run] For You page kept you there," she said. "And it's entertaining, but you don't really get anything from it."
She described TikTok as often being a toxic environment that breeds narrow thinking, herd mentality, a misguided "cancel culture" and inappropriate online behavior such as critiquing the bodies of girls and women. Even people she knew in real life began acting differently after joining the app, which strained friendships, she said.
Martin Poon, 15, also grew weary of TikTok, but it was hard to quit.
"Everyone was using it, so I feel like there was a sense that you have to use it, you have to be on top of things, you have to know what's going on. And I think that was stressful to me," he said.
Misinformation and misogyny ran rampant on TikTok, with accounts like those of Andrew Tate, the self-styled "alpha male" recently detained in Romania on allegations of human trafficking and rape, gaining popularity among boys at Poon's school.
"It's just concerning how [these accounts] have so much impact on the youth, and it has so much grip on what we think and how it affects our behavior," said Poon – though he added that misinformation is a major problem on all social media platforms, not just TikTok.
Experts have long worried about the impact of TikTok on young people's mental health, with one study claiming the app may surface potentially harmful content related to suicide and eating disorders to teenagers within minutes of them creating an account.
In response to growing pressure, TikTok recently announced a one-hour daily screentime limit for users under 18, though users will be able to turn off this default setting.
Anderson acknowledged some positives about TikTok, like open conversations about mental health. Still, she was glad when the app became inaccessible. Falling asleep became easier without the lure of TikTok. "I didn't have the self control to get off it on my own," she said.
Exploring passions
For Poon and his friend Ava Chan, also 15, TikTok's disappearance sparked new beginnings.
When the app left in 2020, they were doing online classes, isolated from friends and bored at home. At the time, Instagram Reels and YouTube Shorts had yet to arrive in Hong Kong.
"We had to figure out how to use our time other than being on TikTok," said Chan. "For us, that was exploring our passions more."
For both, that came in advocating for the neurodiverse community. They launched a club at school that spreads education and awareness about neurodiversity, as well as participating in volunteer activities with neurodiverse people.
Both said it lent them a sense of purpose, and as time went on, they saw other benefits.
Their friends, who would previously spend time filming and watching TikToks together, began having more face-to-face conversations. They noticed peers begin exercising outdoors more, which was made easier as Covid restrictions lifted. Their mental health improved.
Of course, being teenagers, they're not off social media entirely and use it as a tool to promote their club – but it's far from the previous hours of scrolling. And while they occasionally wonder what's happening on TikTok outside Hong Kong, the allure of it is lost when nobody else around them uses it either.
"A lot of people, they've just kind of forgotten about it," said Anderson. "People move to different platforms – or just move on."