Lawyer Xu Zhiyong has spent nearly two decades fighting for human rights in China, and on Monday he was handed one of the longest prison sentences ever issued for civil activism under Xi Jinping's crackdown on dissent.
Xu was sentenced to 14 years in prison and his long-time partner and fellow rights lawyer, Ding Jiaxi, received a 12-year prison sentence for "subversion of state power," according to Ding's wife Luo Shengchun, who lives in the United States and has long campaigned for their release.
Monday's sentencing came nearly a year after they were tried separately behind closed doors by a court in Shandong, on the grounds that their cases "involved state secrets." Both pleaded not guilty to the subversion charges.
Xu, 50, and Ding, 55, were detained by authorities after attending a private gathering with other activists in the southeastern city of Xiamen in December 2019.
They were finally allowed to meet their lawyers roughly a year after first being detained.
In early 2021, as he was not allowed a paper and pen to write it himself, Xu dictated a statement to his lawyers to outline his conviction and visions for a democratic, free and just China.
"A democratic China must be realized in our time, we cannot saddle the next generation with this duty," Xu said in the statement, released by Luo days ahead of the pair's sentencing.
Like their court hearings, the sentencing was shrouded in secrecy. Luo said she had been unable to get a copy of Xu and Ding's verdicts from their defense lawyers.
"The lawyers are not allowed to speak to the media and strictly forbidden from sharing the court verdict – or they will have their practicing license revoked," Luo said.
The pair had been jailed previously for their roles in the New Citizens Movement, an initiative founded by Xu to advocate for civil rights, rule of law and greater transparency into the wealth of officials.
Their lengthy sentences have shocked and saddened their family members and supporters.
"They are human rights lawyers and all they did was practice China's constitution and laws. How do you convince the outside world that China is a country ruled by law by handing them such heavy sentences?" Luo told CNN.
Teng Biao, a prominent human rights lawyer who has known Xu for two decades, said Xu and Ding's sentences were the harshest handed to Chinese rights lawyers since a sweeping crackdown on the profession in 2015.
"It shows Beijing is doing everything it can to punish human rights advocates and using cruel methods to crush China's civil rights movement," he said.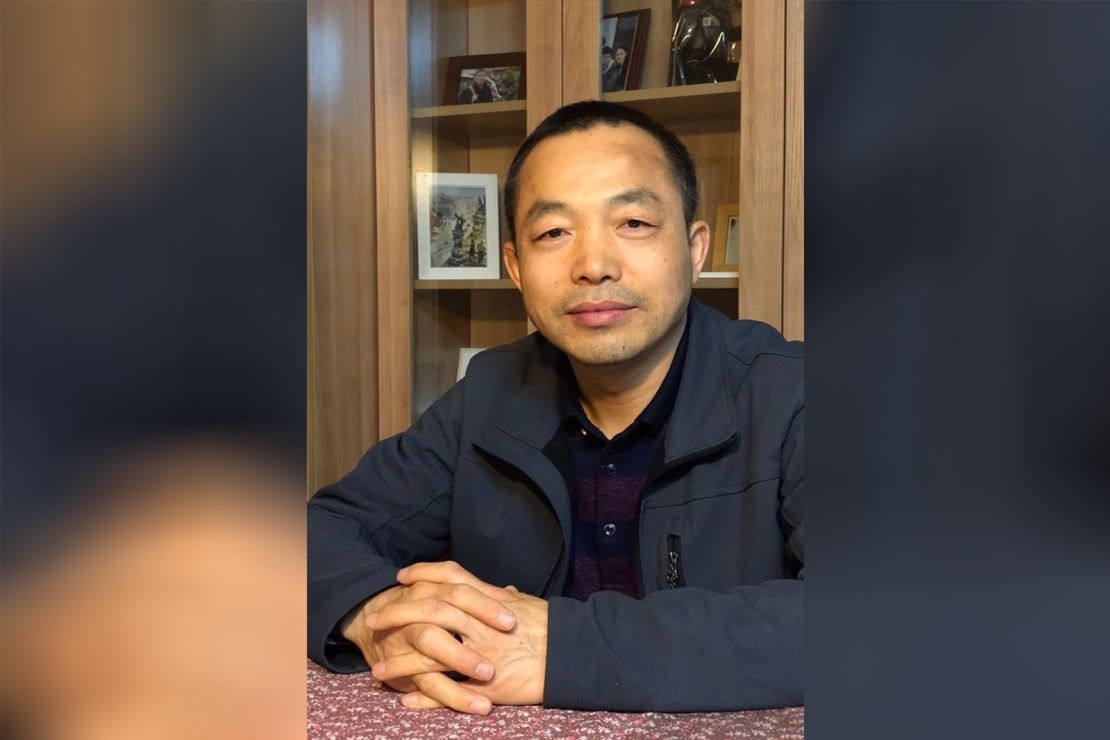 Open letter
Ding was detained by authorities in late December 2019, two weeks after he joined an informal gathering with Xu and other friends in Xiamen to discuss issues about civil society and current affairs.
Xu was detained in February 2020 in the southern city of Guangzhou after spending nearly two months in hiding.
While evading authorities, Xu issued an open letter addressed to Xi, calling on him to resign – a strikingly blunt appeal that was swiftly censored on the Chinese internet. Publicly calling for a leader to step down is an extremely risky act in China, where political dissent is tightly suppressed and severely punished, especially under Xi.
In his letter, Xu launched a blistering attack on Xi's policies, from the tightening of the Communist Party's controls on the economy to its suppression of freedoms in Hong Kong and its handling of the initial Covid outbreak in Wuhan.
"I don't think you're an evil person. You're just not smart enough," he wrote. "Therefore, I urge you again – which I believe is also a widely held sentiment: Mr. Xi Jinping, please step down."
Teng, who is now based in the US, said Xu's open letter had likely added to the severity of his sentence, regardless of whether it was included in the court verdict.
He called Xu one of the most important figures in China's civil rights movement.
A central figure
Xu, a former university lecturer with a doctorate in law from the prestigious Peking University, first came to prominence in 2003, when he took up the case of a university student who was beaten to death in detention in Guangzhou. His campaigning with several other legal scholars pushed the Chinese government to abolish a notorious system in which rural migrants were arbitrarily detained, fined and expelled by police in big cities.
In 2010, he founded the New Citizens Movement with like-minded activists, including Ding.
"They got along really well as soon as they got to know each other and had been working together since. Xu would be charting out guiding principles and Ding would be responsible for the implementation side of things," said Luo, the wife of Ding.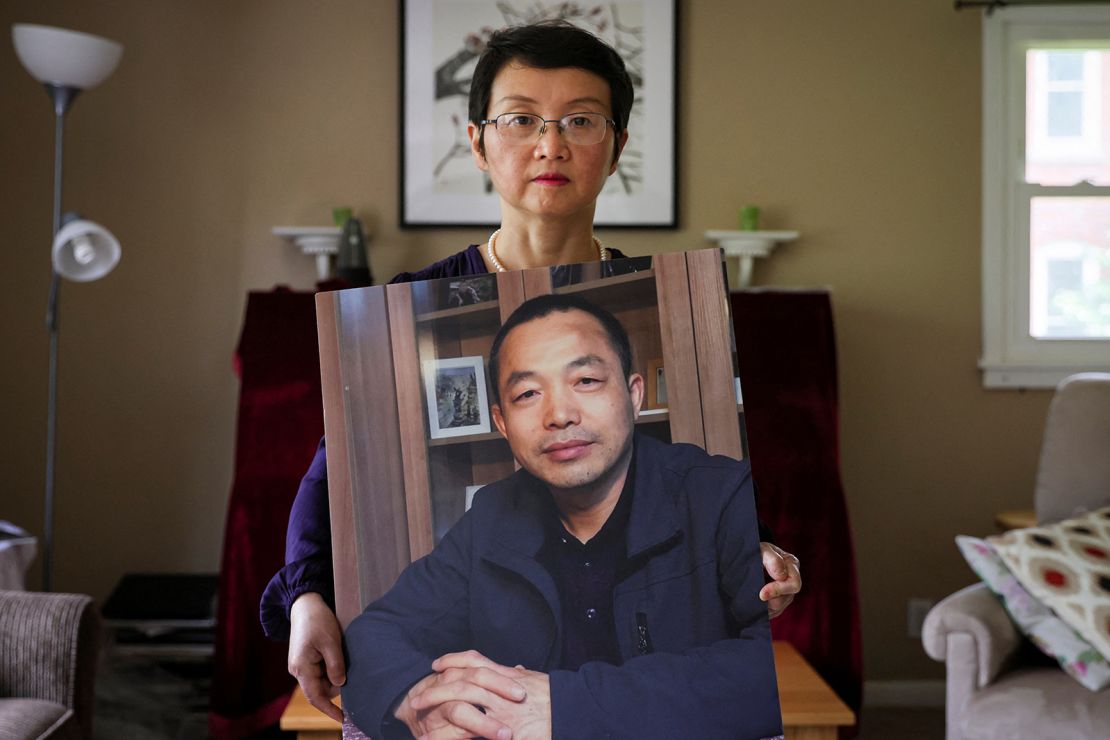 The pair were detained in 2013 for their legal activism. Ding was sentenced to three years and a half for "assembling a crowd to disturb public order," and Xu was given four years.
After his release from prison in 2017, Xu continued to speak up about political and social matters, publishing pointed essays on his personal blog, even as a growing list of his fellow activists, legal scholars, human rights lawyers and journalists were ensnared by Xi's clampdown on dissent.
Xu did not give up hopes for a better China even after being detained again.
"I'm proud to suffer for the sake of freedom, justice and love," he told his lawyers in 2021.
"I do not believe they can build national rejuvenation on the quicksand of lies. I do not believe the Chinese nation is destined to authoritarianism and slavery. I do not believe freedom can be forever imprisoned behind high walls. And I do not believe the future will forever be a dark night without daybreak."
Human rights groups have called for Xu and Ding's release.
"The cruelly farcical convictions and sentences meted out to Xu Zhiyong and Ding Jiaxi show President Xi Jinping's unstinting hostility towards peaceful activism," said Yaqiu Wang, senior China researcher at Human Rights Watch.
"Governments around the world should join in calling on the Chinese authorities to release the two lawyers immediately and unconditionally."