Villarreal player Álex Baena says he and his family have received death threats after he was involved in a confrontation with a Real Madrid player, who allegedly "assaulted" him after Saturday's match.
It has been widely reported that the Madrid player in question is Federico Valverde. According to a Villarreal statement, the alleged fracas took place as Baena made his way to the team bus after a dramatic 3-2 victory over Los Blancos at the Santiago Bernabéu.
Villarreal said on Sunday that Baena had filed a report to the police, but the club's statement didn't mention Valverde by name.
CNN has reached out to Real Madrid, Valverde, Villarreal and Baena, but is yet to hear back.
LaLiga is yet to comment on the incident and the Madrid prosecutor referred CNN to the Villarreal police, who CNN has reached out to.
Multiple reports claimed the incident was sparked by comments Baena allegedly made about Valverde's partner's pregnancy, something the Villarreal player denies.
"Last Saturday I was assaulted by a colleague of this profession after the match against Real Madrid ended," Baena said in a statement posted on Instagram.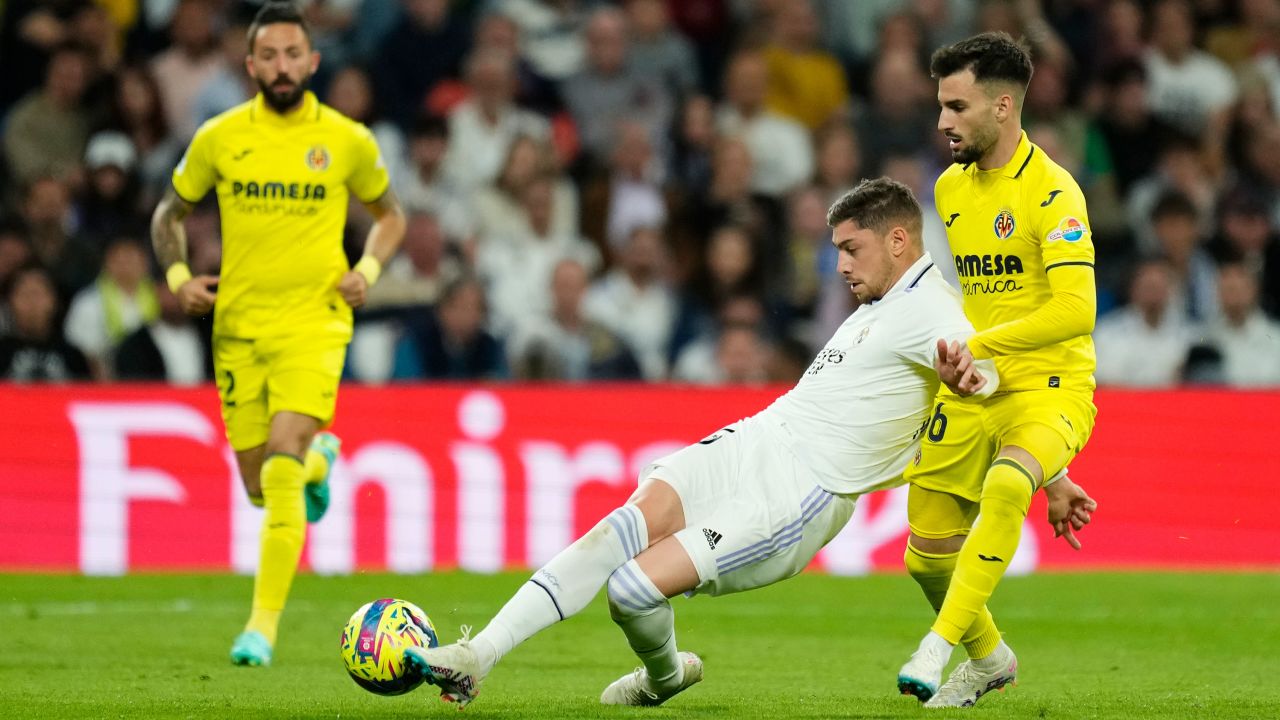 "After the event, some statements allegedly made by his entourage came to light, in which it was said that I wished harm on a family member. Since then, and it couldn't be otherwise, no evidence has been published to prove the acts which are attributed to me.
"The damage being done to my family is irreparable and unjustifiable: threats, insults and even private messages wishing my family death. Yesterday, I reported the case to the police. We will let justice run its course."
In a thread posted to Twitter on Monday, Valverde's partner Mina Bonino said the couple were told in February they had lost the baby, but found out later that the pregnancy was healthy.
"Imagine all of that only to 'overcome' it and be told that you're taking advantage of this misfortune," Bonino wrote.
"We never incite violence at any moment. I'm sorry that threats have been received, which I also receive, but it is out of my hands."
In his statement, Baena said "there are lies that hurt more than punches."
Villarreal said in a statement on Sunday that it "rejects any act of violence and firmly believes in the player's version of events and will support him throughout this process."