Editor's Note: The story is no longer being updated. For the latest, see here.
A powerful cyclone is intensifying off the coast of Western Australia and is expected to make landfall later Thursday or Friday morning local time as one of the most destructive storms to hit the region in more than a decade.
Australia's Bureau of Meteorology (BOM) said Cyclone Ilsa is expected to make landfall somewhere between Port Hedland, a major port hub for the export of iron ore, and Bidyadanga, the home of the state's largest Aboriginal community.
Early Thursday, the cyclone was moving southwest along the coast but its "very destructive core" was expected to swing southeast to make landfall bringing extreme wind gusts of up to 275 kilometers per hour (170 miles per hour), the BOM said.
Australia uses a five-tier system to categorize cyclones, and on Thursday it strengthened to a Category 4 cyclone.
The Joint Typhoon Warning Center is predicting Ilsa to reach 240 kph (150 mph) in sustained winds prior to landfall, but it may weaken slightly before moving onshore. According to the US scale, that would make it a Category 4 hurricane.
"Winds of this strength not only have the ability to bring down trees and power lines but lift items from your yard and home – caravans, trampolines," BOM's senior meteorologist Miriam Bradbury warned Wednesday.
Local authorities warned residents to tie down anything that could become airborne. Emergency services have been checking in on remote Aboriginal communities, mines, pastoral stations and tourist sites, to warn them of potential chaos ahead.
People camping at Eighty Mile Beach, a popular holiday spot, have been told to move to safer ground, while officials have evacuated sick and elderly people from local communities. Bidyadanga is home to about 850 Aboriginal people, the biggest Indigenous community in the state.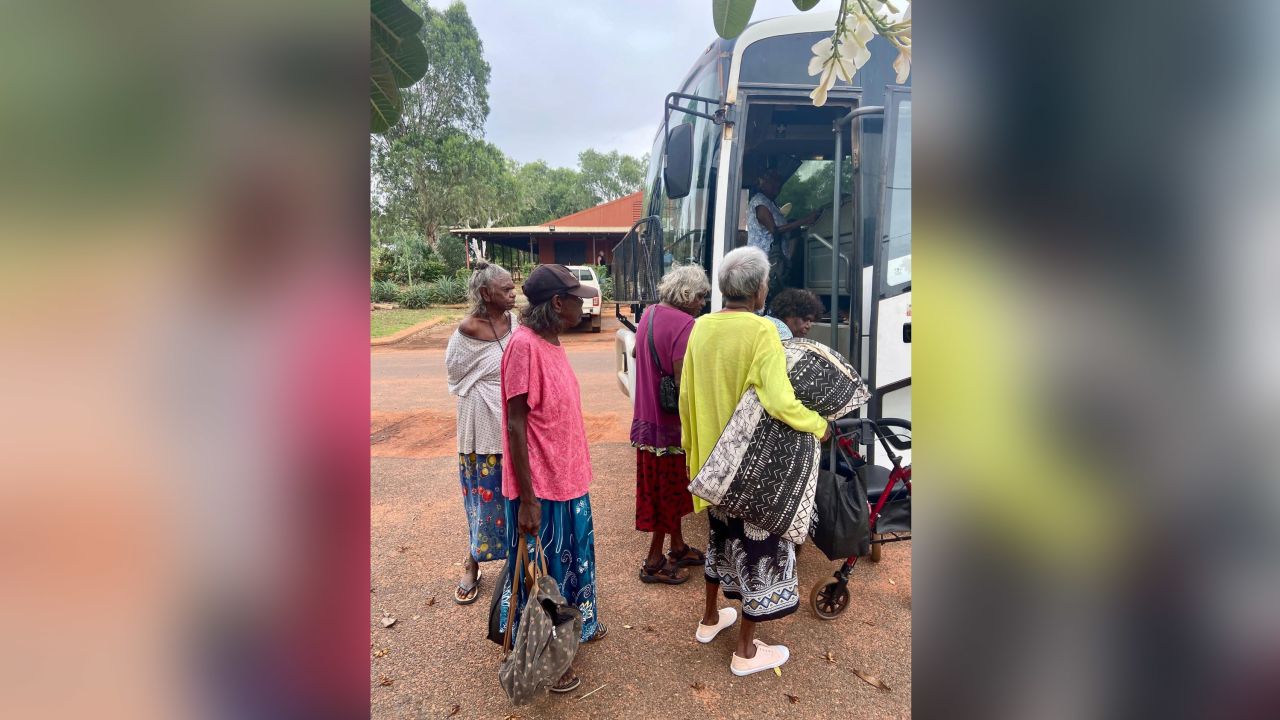 Earlier warnings suggested Broome, a town of about 15,000 may be hit, but the system has moved south, putting it out of the main alert zone. Port Hedland is home to about 16,000 people, many who work in the mining industry.
On Tuesday, the Pilbara Port Authority said it was clearing boats from all berths in the inner harbor of the Port Hedland port, and urged recreational boat owners to secure their vessels.
Cyclones are common on the west coast of Australia, with the Bureau of Meteorology logging seven of them last year.
Darren Klemm, Fire and Emergency Services Commissioner of Western Australia, said it had been 10 years since a cyclone of Ilsa's size had hit the WA coast.
"There'll be many people up there who haven't experienced a Cat 4 cyclone before," he said.
The northern coast of Western Australia has been hit by 13 storms equivalent to a Category 4 hurricane since 1960, but this would be the first since Tropical Cyclone Laurence in 2009, which hit in a very similar location with winds of 150 mph (240 kph) at landfall.
The strongest storm ever to hit any part of Australia was Tropical Cyclone Monica, which arrived in 2006 with sustained winds around 180 mph (290 kph), as it swept across the eastern and northern part of Australia.
Australia has experienced a series of natural disasters in recent years. Last year, flooding affected parts of the states of New South Wales and Queensland.