Sign up for CNN's Wonder Theory science newsletter. Explore the universe with news on fascinating discoveries, scientific advancements and more.
An elephant's trunk is a remarkable organ: a fusion of nose and upper lip, capable of movement via a dense network of muscles. It's strong enough to lift a log, and sensitive enough to perform delicate tasks like picking up a single tortilla chip without breaking it.
Now a team of researchers in Berlin have documented an elephant using her trunk for another novel behavior: peeling bananas.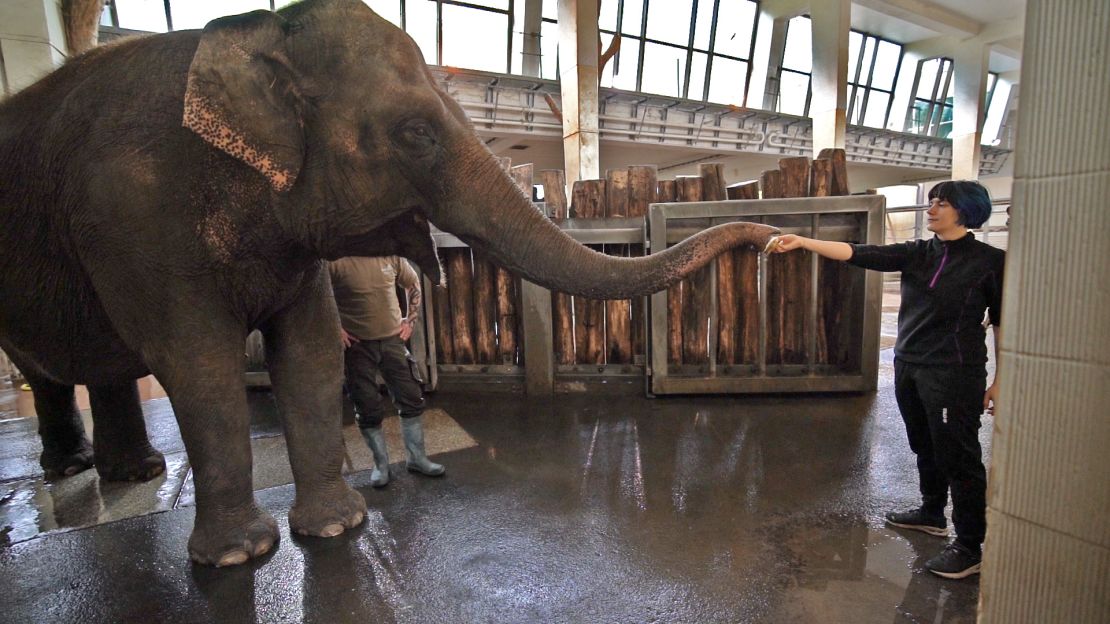 The star of this new study, an Asian elephant named Pang Pha, was a baby when she arrived at the Berlin Zoo in 1987. Like many zoo elephants, she was fed bananas, which most elephants eat by picking them up with their trunks and scarfing them down whole, peel and all.
But Pang Pha was "the little princess of the caretakers," said Michael Brecht, a professor of neurobiology at Humboldt University in Berlin and the senior author of the study in Current Biology. One of Pang Pha's caretakers took to peeling bananas for her. Years later, she figured out how to do it herself.
The zookeepers alerted Brecht and his team, who study how elephants are able to control their trunks. "When they told us that she can peel bananas, we were of course thrilled," said Brecht. But then, in what he describes as a "funny twist," the researchers had a hard time getting Pang Pha to replicate her trick.
"For weeks, we would bring the nicest banana we could find in Berlin to the zoo, and she would always just straight eat it," he said. "There was some head scratching done. and we gradually figured out that it's only brownish bananas that she peels. She never peels a beautiful yellow one." If given a banana that's too brown, though, she tosses it aside, he added.
When Pang Pha peels a banana, she doesn't crack the stem and peel down the sides one by one. Rather, she uses her trunk to tear the peel open and then throws the banana to the ground to free it.
There are times when she still eats bananas whole, even the lightly brown ones she prefers to peel. When she's with other elephants and they're all being fed bananas, Pang Pha will eat "like a machine," says Brecht, not wasting time (and the opportunity to snag more bananas) by stopping to peel. But in a move that he calls "quite strategic," when there's only one banana left, she'll save it and peel it later.
The question of why she peels bananas, and only peels brownish ones, is up in the air — it may have to do with taste, or the ease of peeling bananas in different stages of ripeness. It's also not possible to definitively say that she learned to peel bananas by copying her human caretaker.
"It's definitely possible that this was learned, but it is also possible that the elephant, who I assume has eaten lots of bananas, figured out how to do this on their own and liked the taste of a peeled banana better than one unpeeled," Joshua Plotnik, an assistant professor of psychology at Hunter College in New York who studies elephant cognition, said via email.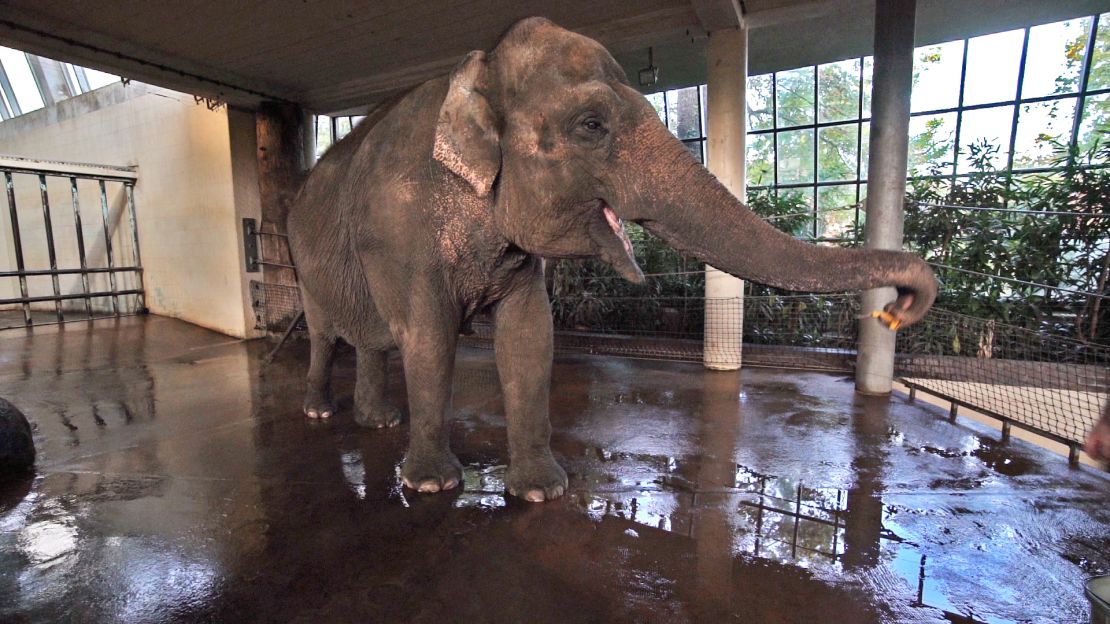 Plotnik, who was not involved with the study, says he's witnessed elephants peeling bananas before, and that the behavior demonstrates both the dexterity of elephant trunks, and the flexibility of elephant foraging behavior.
"I am particularly interested in how well adapted elephants are to their environments, especially considering they now live in human-dominated landscapes where change is often unpredictable," he said.
Elephants' ability to adapt their behavior goes hand-in-hand (or trunk-in-trunk) with their long lifespans, sometimes more than 80 years. In order to survive for so long, they need to be able to react to and remember new experiences, said Brecht. Learning is "a big part of elephant life."
Given the challenges these animals face from human-led habitat destruction and fragmentation, their learning abilities might provide an additional advantage beyond ensuring their day-to-day survival. Brecht said that he hopes that studies shedding light on elephant cognition could help conservation efforts: "If people know that these are wonderful animals, it might bolster their efforts to protect them."