A huge consignment of cocaine has been found floating off the eastern coast of the island of Sicily, Italian police said.
According to a statement released on Monday by Italy's Financial Police, Guardia di Finanza, authorities seized nearly 2 tons of the drugs, spotted floating in the Mediterranean during a routine surveillance flight on Sunday.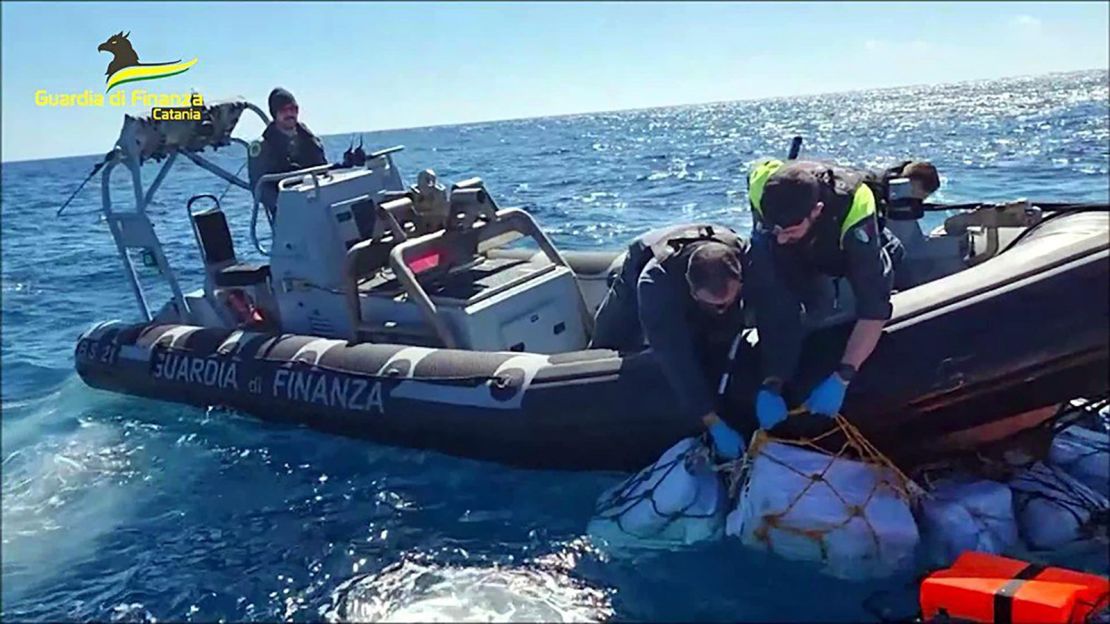 The drugs were carefully sealed in 70 waterproof floating packages, which were connected and included a signaling light device, police said. They added that the haul has a street value of €400 million (nearly $440 million).
"The identification and subsequent seizure of this quantity of drugs, one of the largest ever carried out in the national territory, likely prevented the drug from being recovered by criminals for subsequent illegal sale in the national territory, which would have yielded very high earnings," the statement read.
Guardia di Finanza said they believe the floating packages were left by a passing cargo ship to be retrieved and brought ashore by traffickers.
The financial police said they dispatched boats from the Sicilian municipality of Catania and provided air cover from multiple units to ensure the safety of the officers involved in the operation. They added that they are continuing to search the area for any more floating packets.
In February, more than 3 tons of cocaine floating in the ocean were seized by authorities in New Zealand, in one of the country's biggest ever drug busts.