Utah Jazz All-Star forward Lauri Markkanen is undertaking military service in Finland following the conclusion of his NBA season.
Earlier this week, the Jazz posted a photo on social media of Markkanen reporting for military service, while the 25-year-old uploaded a photo of his new buzz cut to Instagram, reassuring followers that his "curls will be back."
Speaking to reporters about a week after Utah was eliminated from playoff contention, Markkanen said that military service is mandatory in Finland before the age of 30.
"I just figured if we're not going to playing in the postseason this year, then it's going to be a good time to do it now, instead of just postponing it and then eventually having to do it in a time that wouldn't work so well for me," Markkanen explained.
He added that he has the option to complete the military service across two summers.
"I definitely don't want it to affect the basketball part, so we'll figure out how to do a combination," said Markkanen.
According to his agent, Michael Lelchitski, Markkanen is based at the Defence Forces' Sports School in Helsinki, which is designed to train reconnaissance squads for emergency and wartime conditions and also offers sports training for athletes undertaking military service.
"Typically, service is up to six months," Lelchitski told CNN Sport. "It is still to be determined exactly how and where Lauri will complete his service, as he will be representing Finland in the upcoming FIBA World Cup this summer and of course the Utah Jazz in the upcoming 2023-24 season."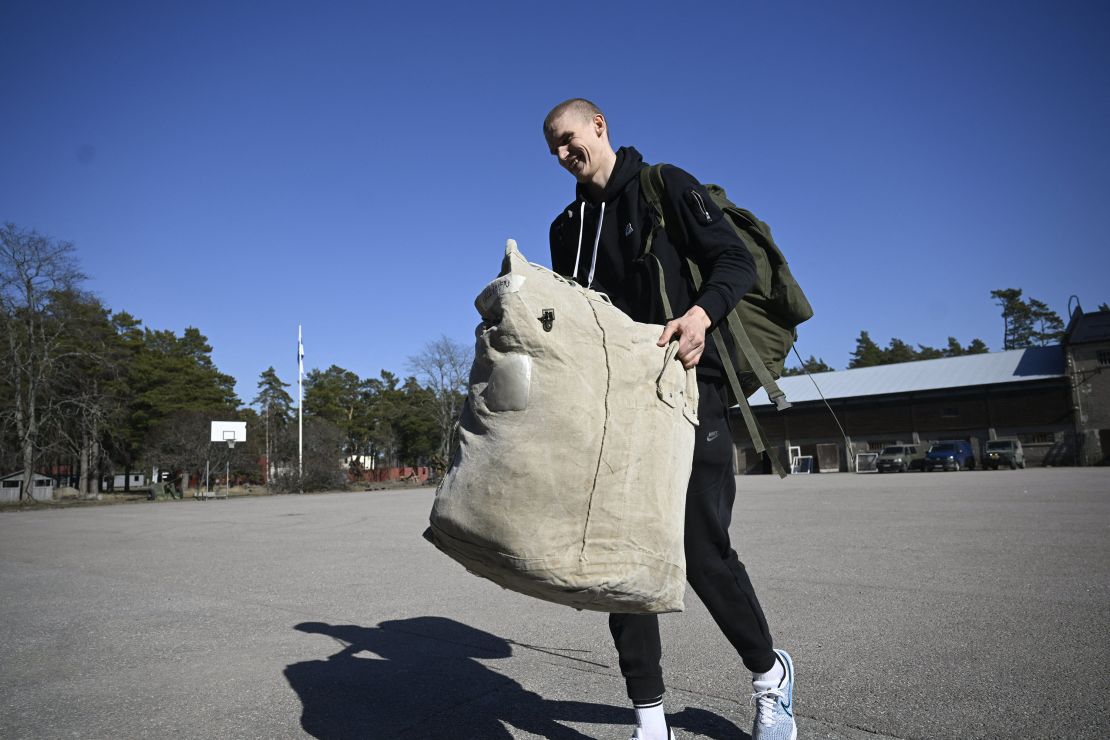 The towering forward has enjoyed a career season this year, averaging 25.6 points, 8.6 rebounds and 1.9 assists per game.
On Wednesday, he was announced as a finalist for the NBA's Most Improved Player award alongside the New York Knicks' Jalen Brunson and Oklahoma City Thunder's Shai Gilgeous-Alexander.
Finland was welcomed as the 31st member of the North Atlantic Treaty Organization (NATO) earlier this month, marking a major shift in the security landscape in northeastern Europe following Russia's invasion of Ukraine.
CNN's Jill Martin contributed to reporting.