A version of this story appeared in the April 21 edition of CNN's Royal News, a weekly dispatch bringing you the inside track on Britain's royal family. Sign up here.
Arson. Bumbling bishops. A jilted spouse banging on the abbey door.
These may sound like plot lines from "Days of Our Lives," but they are actually moments that have punctuated British coronations throughout history.
Coronations at Westminster Abbey go back almost one thousand years. They have become a well-rehearsed, finely tuned machine. Yet, despite all the pomp and ceremony, there have been times when they have gone disastrously wrong.
George Gross, a visiting research fellow at King's College London and co-founder of the British Coronations Project, tells CNN that the crowning of William the Conqueror on Christmas Day, 1066, "sets the tone" for coronations ever since. Gross says William married the Saxon traditions of the nation he had conquered with the Norman traditions of his homeland, and his firm grip on power solidified them in English culture.
But while his reign may have been a success, the coronation itself was a disaster. Like Charles III, William had his coronation at Westminster Abbey. This was also where his vanquished foe Harold Godwinson, killed at the Battle of Hastings, had been crowned just months before.
The atmosphere both inside and outside the abbey was tense, coming so soon after William had earned his conqueror moniker. When those inside the abbey enthusiastically proclaimed "God save the King," the noise reached such a level that William's guards outside believed an assassination attempt must be underway. They then proceeded to take the only rational course of action – promptly burning down a number of buildings in the local area.
George IV's coronation in 1821 featured drama that would make the writers of most soap operas blush. The King had decided to exclude his wife, Queen Caroline, from the service. According to Gross, the reason for this royal snub was simple: "He wanted nothing to do with her."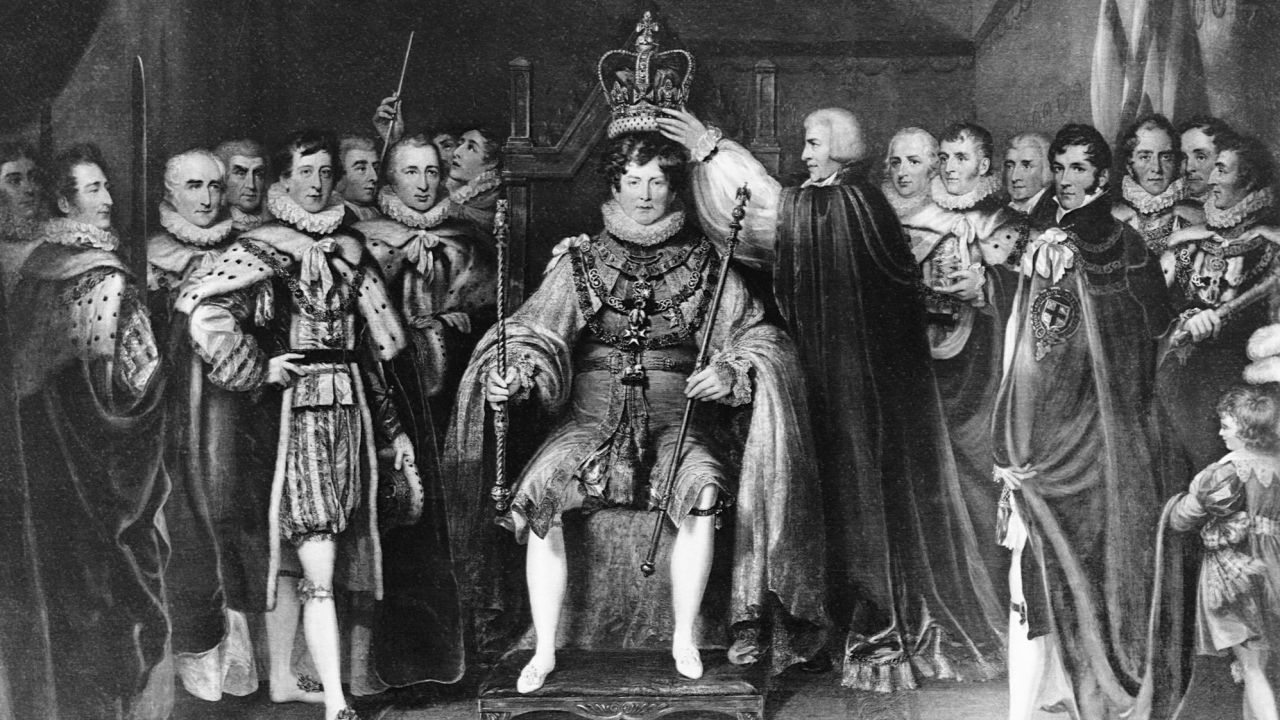 In 1795, Parliament had forced George to marry his German cousin, Caroline of Brunswick, in exchange for clearing his large debts. He had already married another woman, Maria Fitzherbert, but that union was deemed unlawful as it did not have the consent of his father.
George reportedly arrived at his wedding drunk, and the couple are believed to have only spent two nights together, during which time they conceived an heir. He refused to live in the same location as her and the couple quickly became estranged. In the intervening years before his coronation, George tried to secure a divorce from Parliament. Caroline was even subjected to a parliamentary trial investigating her alleged adultery during which she was not allowed to speak. But, partly because Caroline was popular with the public, George's quest was thwarted.
Such were the hostilities within the marriage, George didn't even want his wife to be crowned, and he ordered those guarding the entrances to Westminster Abbey during his 1821 coronation to refuse her entry. Despite trying every entrance to the Abbey, she was not able to make it inside and had to leave. She died within a month. Gross said the public had grown to sympathize deeply with Caroline, and her death coming so soon after the coronation may have limited the negative impact this very public snubbing had on George's reign.
Queen Victoria's 63-year reign helped solidify Britain's position as the dominant power on the world stage. She built alliances by marrying her children off to monarchies across Europe, oversaw a massive expansion of the British Empire and was proclaimed Empress of India. Her reign left a legacy that has helped define Britain's place in the world to this day, but her coronation was only slightly less chaotic than William's.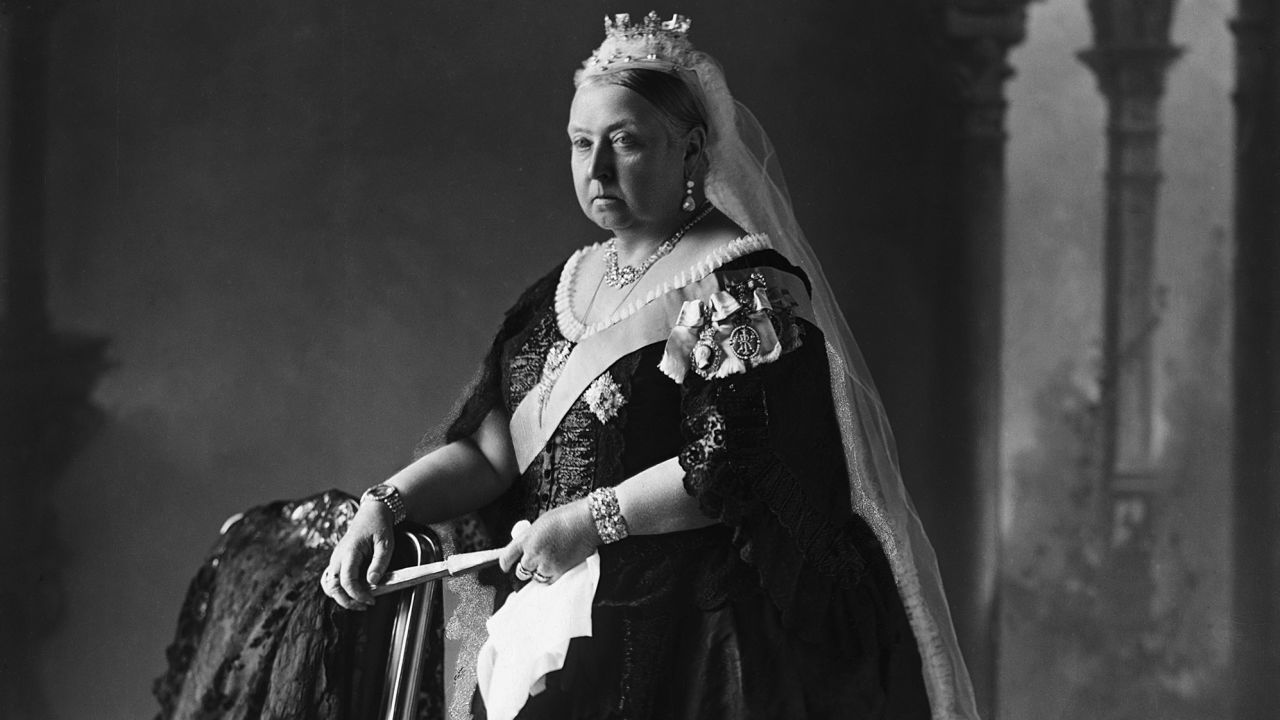 Aged just 18 when she became Queen in 1837, the young monarch was left awestruck the following year by the huge crowds who had gathered to catch a glimpse of her procession from Buckingham Palace to Westminster Abbey, with an estimated 400,000 people gathered along the route.
During the five-hour ceremony, Victoria was left in agony when the Archbishop of Canterbury forced the coronation ring onto the wrong finger. The Queen herself wrote of the incident, saying she had "the greatest difficulty in taking it off again, which I at last succeeded in doing, but not without great pain." The whole ceremony was also poorly rehearsed, with Victoria writing that the Archbishop was "so confused and puzzled and knew nothing."
Thinking the ordeal was over, she left the ceremony, only to be rushed back into the abbey because the Bishop of Bath and Wells had accidentally omitted the section of the service in which she officially became Queen. Later, when the Lords were being presented to her, the elderly and aptly named Lord Rolle tripped and tumbled down a set of steps.
The coronation of Victoria's son Edward in 1902 wasn't exactly a smooth affair, either. The ceremony had already been delayed because the King had fallen seriously ill. When the coronation eventually took place, it was overseen by Archbishop of Canterbury Frederick Temple, who was in his 80s. After kneeling to pay homage to the King, he was unable to get back up and had to be hauled to his feet by his fellow bishops.
While mistakes are still made, modern royal occasions are generally more polished affairs. Gross says that, while earlier royal events were rehearsed to a degree, "there was a general assumption, largely because coronations were much more frequent, that people really knew what they were doing." But, the thing that truly transformed the preparation that went into coronations was the advent of television.
Prior to the broadcast of coronations and jubilees, blunders were still recorded, but they weren't instantly available or truly accessible by the masses. Gross says television "completely changed things."
The good news is that coronation blunders are not necessarily a sign of future doom for monarchs. After all, there was little that went right during Queen Victoria's coronation, but she is today remembered in Britain as one of its most successful monarchs. In a 2002 poll conducted by the BBC, she was listed as the 18th greatest ever Briton – the third highest monarch on the list.
Gross says coronation blunders do not become truly significant for monarchs until their reign starts to go wrong. James II's coronation in 1685 was punctuated by a number of mishaps, such as an ill-fitting and wobbly crown and the Royal Standard being torn by the wind from the Tower of London during the service. Despite this, Gross says, his coronation was viewed at the time as being quite successful. It was only later in his reign when he started facing rebellions that the coronation mishaps came to be seen as omens.
The coronations of some of Britain's most successful monarchs have faced challenges, while those for some of its most reviled royals have gone off without a hitch. With rehearsals ramping up in London and organizers working around the clock, it seems unlikely we'll see a major blunder at Charles III's coronation – but you'll have to tune in to find out.
Lionel Richie and Katy Perry to headline concert
Katy Perry, Lionel Richie and Take That will headline the coronation concert on May 7 as part of the coronation celebrations. To be held in the grounds of Windsor Castle a day after the Westminster Abbey service, the concert will also feature international opera star Andrea Bocelli dueting with Grammy-winner Bryn Terfel, as well as singer-songwriter Freya Ridings performing alongside classical composer and pianist Alexis Ffrench. In addition to the famous faces, the Coronation Choir, a diverse group composed of community choirs and amateur singers from across the UK, will also perform. Acts will sing in front of 20,000 people, with millions more expected to tune in from home. Find out more about the musical spectacular here.
Fancy an 86-year-old pint?
Bottles of beer brewed 86 years ago for the coronation of Edward VIII, but which were left unopened upon the event's cancellation, will go up for auction next month. Edward VIII ascended to the British throne in January 1936 upon the death of his father, George V, but abdicated in December of that year before his coronation so that he could marry American divorcee Wallis Simpson. The ale made to celebrate his crowning was therefore never sold – and only discovered 75 years later when work was being carried out in 2011 in the cellars of the Greene King brewery in the eastern English town of Bury St. Edmunds. Read more about the royal brew here.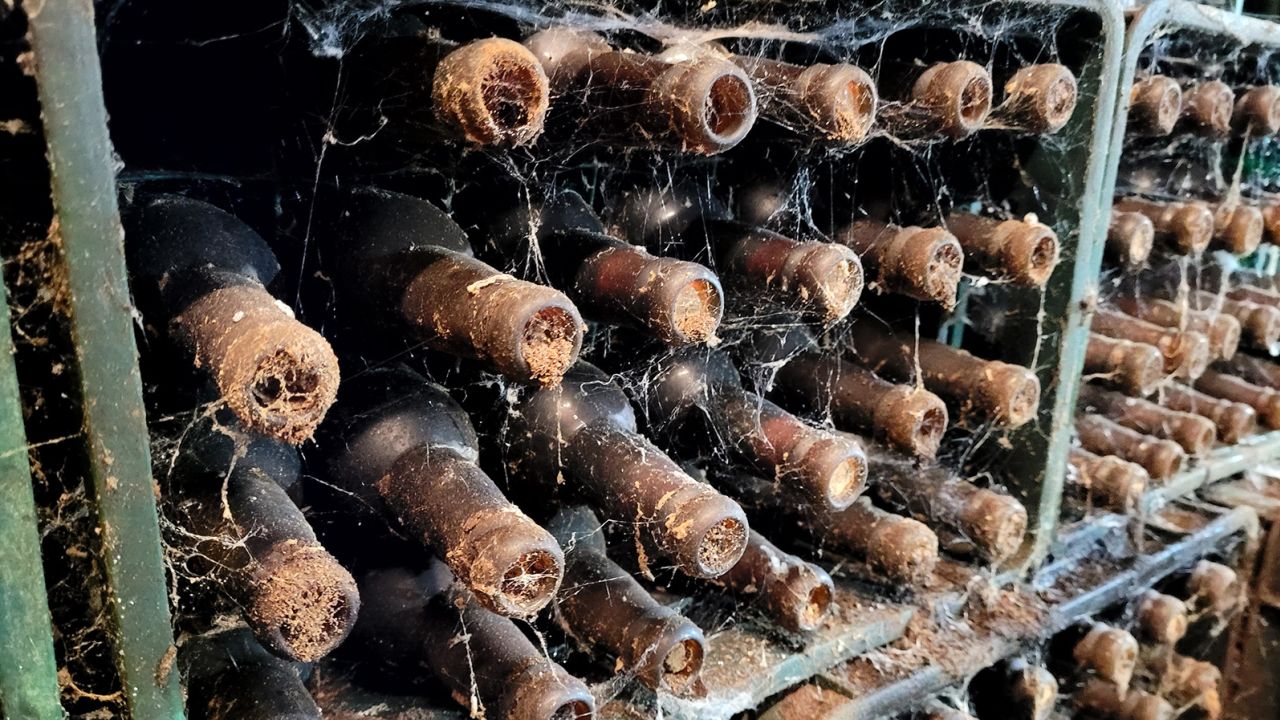 Did you know?
A "beautiful and symbolic" silver cross containing a piece of the so-called True Cross will lead King Charles' coronation procession in London next month. The religious relic, believed by some to be a fragment of the cross on which Christ was crucified, was given to the King by Pope Francis to mark his coronation. The monarch commissioned the incorporation of the fragment into the newly created Cross of Wales, which he presented to the Church in Wales as a gift to mark its centenary, the Church announced Wednesday. Read the full story on CNN Style.
Photos of the week
Military personnel aren't leaving anything to chance with next month's coronation and have started doing late-night rehearsals for May 6. More than 6,000 men and women will take part in the coronation, in what is being billed as "the largest military ceremonial operation for 70 years."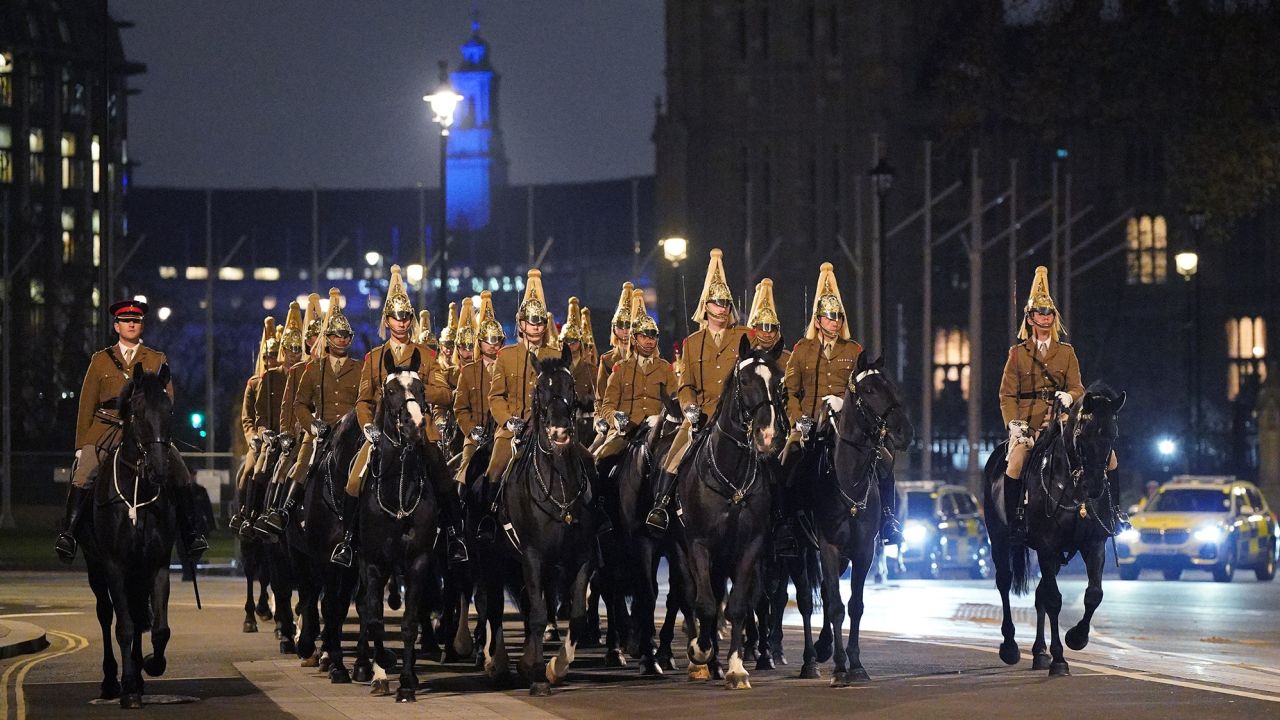 Soldiers and aviators from both the UK and across the Commonwealth will participate in the two processions before and after the Westminster Abbey service.
Following the processions, more than 60 aircraft from the Royal Navy, British Army and Royal Air Force will conduct a fly-past over the Mall and Buckingham Palace. Meanwhile, gun salutes will sound from military bases and ships at sea to mark the moment Charles is crowned King.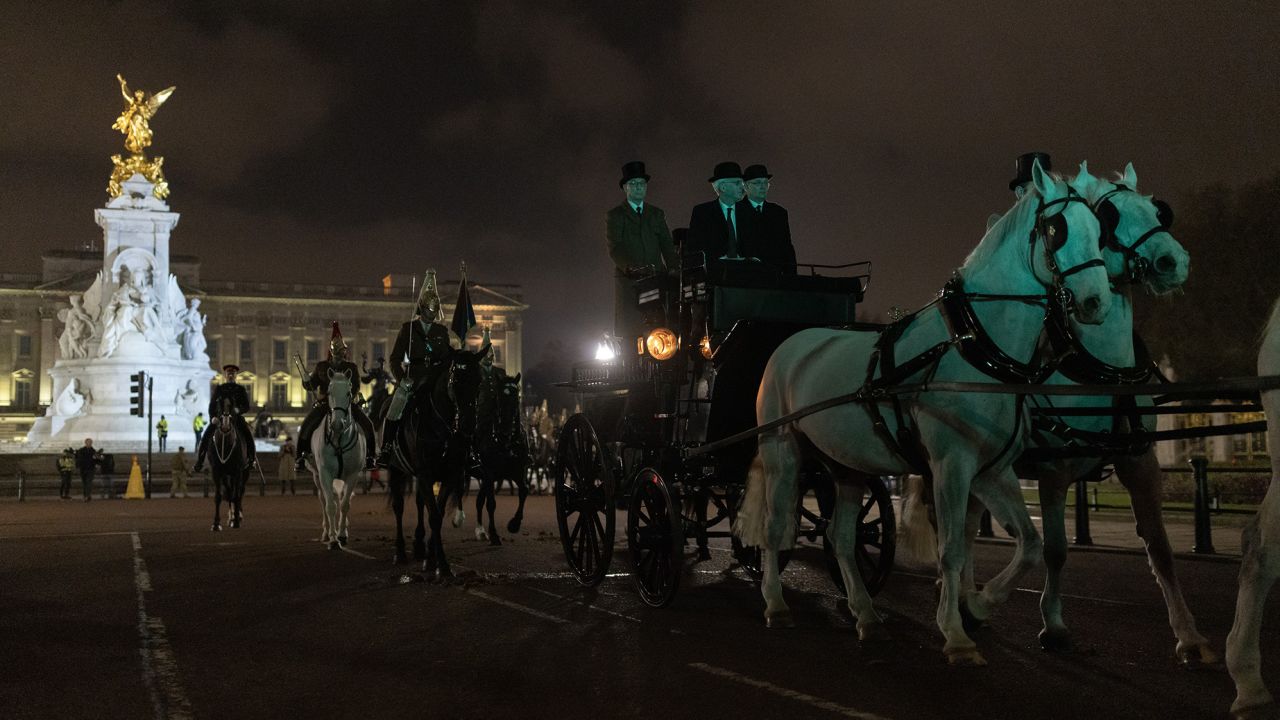 Don't miss
Kensington Palace has released a new photograph of the late Queen Elizabeth II to mark what would have been her 97th birthday. In a statement on Friday, the Palace said the photograph was taken by the Princess of Wales at Balmoral last summer. The photograph shows the beloved matriarch surrounded by some of her grandchildren and great-grandchildren.