Kirsten Neuschäfer has become the first woman to win the Golden Globe Race.
Neuschäfer and 15 other competitors, who were all men, set off from Les Sables-d'Olonne, France on September 4, 2022, with the aim of making it around the world via the five Great Capes before returning to the coastal town in the west of France.
Entrants race solo, non-stop, and in boats that are reminiscent of the 'Golden Age' of solo sailing – the yachts have to be designed before 1988 and are without electronic instruments or autopilots.
The race is based on the 1968-69 Sunday Times Golden Globe Race which saw Sir Robin Knox-Johnston become the first person to circumnavigate the globe, sailing solo on his boat Suhaili without stopping.
By the time the South African Neuschäfer crossed the line Thursday, only two other sailors were on course to complete the race without stopping.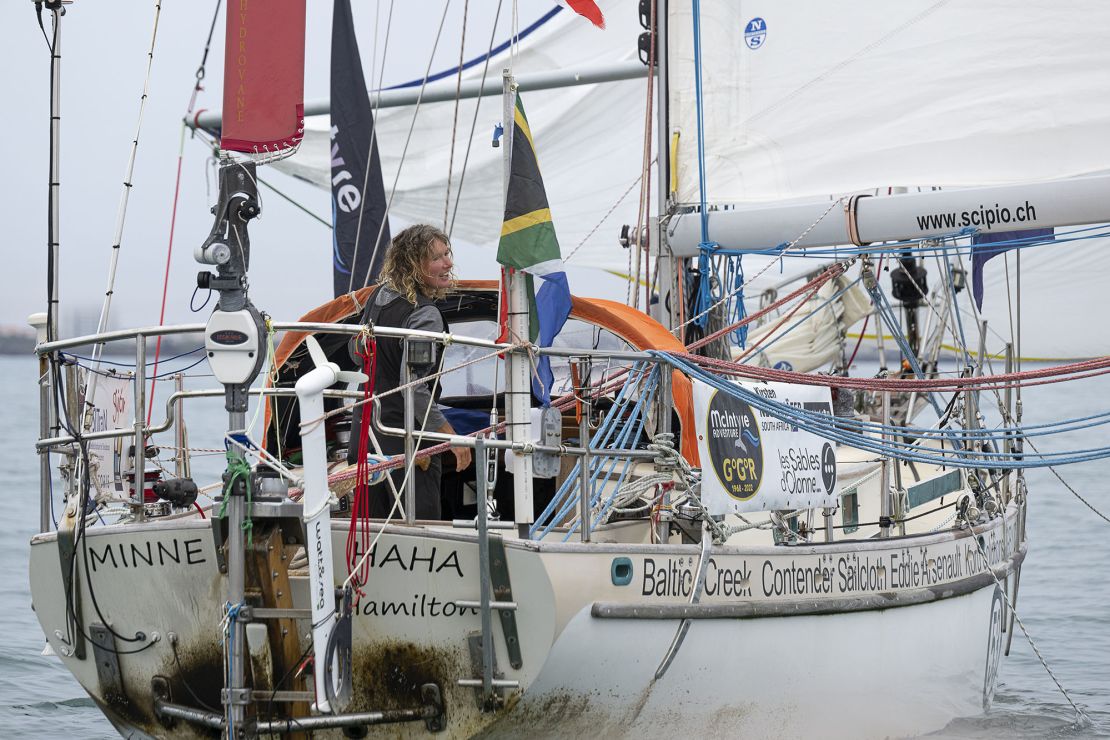 After finishing with an official time of 233 days, 20 hours, 43 minutes and 47 seconds, Neuschäfer said her boat – Minnehaha – had been her "companion," throughout the adventure.
"I talked to her a lot. I even got angry with her, but I love her very much," the victor explained per Sail-World. "It's a fast, elegant boat, on which I worked a lot for a year. I had the will to win as soon as I registered for the race and I did all my preparations accordingly."
Neuschäfer also touched on the issue of gender given she was the only woman in the race, adding: "I wanted to win, not as a woman. I didn't want to be in a separate category but to compete on equal terms with all the skippers."
The mayor of Les Sables-d'Olonne Yannick Moreau praised the magnitude of the 40-year-old Neuschäfer's achievement.
"The only woman at the start of the longest sporting event in the world came out on top and became a legend. It is truly a historic moment that we have just experienced inLes Sables-d'Olonne," said Moreau.
"By her sporting feat, her courage, her heroism … Kirsten became a model and a world reference. In Les Sables d'Olonne, we are happy and proud to see her legend born."
Not only did Neuschäfer win, but during the race the South African diverted from her path to rescue fellow competitor Tapio Lehtinen.
Lehtinen's boat sank, and the Finnish skipper was stranded for over 24 hours in the southern Indian Ocean. The eventual winner was the first to reach Lehtinen and rescue her fellow competitor.
"We drank a rum together and then we sent him on his merry way .. No congratulations needed for the rescue, everyone would do the same for another sailor, thank you guys for coordinating it," Neuschäfer told the race website.