Red Cross aid landed in Sudan for the first time since fighting broke out between rival military forces three weeks ago, some rare good news in a conflict that shows little sign of ending.
Eight tonnes of medical aid arrived on Sunday, the International Committee of the Red Cross said in a statement, offering relief to Sudan's hard-hit medical facilities.
Thousands of foreign nationals have been evacuated from Sudan and thousands of local families have fled the capital Khartoum amid the clashes between the Sudan Armed Forces and the rival Rapid Support Forces .
Fresh gunfire was heard on Sunday near the closely contested presidential palace in the capital Khartoum, witnesses told CNN.
A ceasefire agreed Friday has always been shaky and is due to expire on Sunday evening. The RSF says it will extend the truce for another 72 hours but there has been no immediate word from the army.
This weekend, the Sudanese police were deployed in Khartoum for the first time since the outbreak of the clashes to "maintain security" amid heavy looting.
Among those deployed were combat-trained police personnel from the Central Reserve Forces.
Residents on the ground have told CNN that markets and shops have been heavily targeted by looters in the past few days.
Hatem Awadallah, a German citizen of Sudanese origin who lives in Khartoum told CNN in a phone call that he had been the victim of looting by members of the Rapid Support Forces (RSF).
"I woke up at 1:30 a.m. to the sound of a Kalashnikov weapon that was placed on my head and a group of armed RSF men… demanding that I give them any amount of money – or I would be killed," Awadallah said.
He added that his 83-year-old mother and family had also been threatened with guns by thieves who demanded money.
The family ended up surrendering $14,000 while thieves also stole another $5,000 and destroyed two iPhones and an iPad by shooting them.
"They looted a new car – a Toyota truck – and then left the house," Awadallah said. "Three of our house guards who were tied up, told us that those who looted them came in four armed cars belonging to the RSF," he said.
Thousands evacuated
The fighting came as several countries reported the evacuation of thousands of foreign nationals.
The UK says it has evacuated more than 2,000 people so far, the vast majority British nationals and their dependents.
The government said it would run another evacuation flight to help British nationals to leave Port Sudan on Monday, although it was not immediately clear where the flight would go to.
China, meanwhile, said it had evacuated 940 Chinese citizens and 231 foreign personnel from Sudan to Saudi Arabia between Wednesday and Saturday.
"In order to protect the lives and property of Chinese citizens in Sudan, the Chinese military has been ordered to evacuate Chinese personnel in Sudan," said Senior Colonel Tan Kefei.
General Turki Al-Maliki, spokesperson for the Saudi Ministry of Defense, told CNN Sunday that 5,197 people from 100 nations had so far been evacuated with Saudi ships from Port Sudan.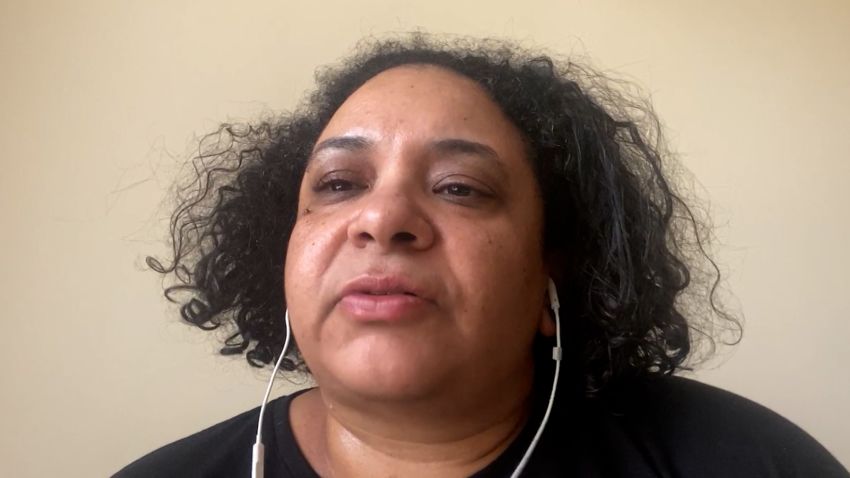 Woman forced to leave her forever home or 'walk to your death' she says
The first US-led effort to evacuate private American citizens was completed on Saturday, with a convoy organized by the US government reaching Port Sudan after a long journey from the capital Khartoum.
The effort came amid mounting anger from Americans in Sudan who felt abandoned by the US government, which had maintained for more than a week that conditions were not conducive to a civilian evacuation despite all US government personnel being evacuated in a military operation last weekend.
Families flee capital
But while many foreign nationals have now been evacuated, on the ground many Sudanese remain stuck in deteriorating and deadly conditions.
Hundreds have been killed and thousands wounded since the fighting broke out.
Experts say the country is now at risk of a humanitarian disaster, as those still trapped in their homes face shortages of food, water, medicine and electricity.
Thousands of families that have fled Khartoum have headed to the city of Shendi, where citizens have launched an initiative to open their homes to help them.
CNN journalists in Sudan have been told that more than 10,000 families have made the journey to Shendi, 172 km north of Khartoum, in the past two weeks.
Those that do not have family in Shendi are being offered housing for free by homeowners in Shendi and nearby villages such as Al-Musayyab, Al-Musayyab, Al-Shaghalwa.
The organizers of the initiative told CNN that they greeted arrivals with food and drinks and have offered medical assistance. Those at risk of kidney failure are being housed closer to hospitals.
All medical care and housing is being offered free of charge.