Paul Mackenzie Nthenge, the leader of a religious group linked to dozens of deaths in eastern Kenya, could face "possible terrorism charges," according to his lawyer George Kariuki.
Mackenzie appeared in court on Tuesday, where "he was released unconditionally and then rearrested … on possible terrorism charges," Kariuki told CNN. His client was later taken to Shanzu Court in Mombasa, he added.
Wearing a pink and black jacket, the religious leader appeared along with six other suspects, according to CNN affiliates Citizen TV and NTV.
Mackenzie was first arrested last month, after police received a tip-off that his vast land on the Shakahola forest in the Kilifi County of eastern Kenya, contained mass graves. He was denied bail over investigation interference fears, his lawyer told CNN last week.
At least 109 bodies have been retrieved from the Shakahola forest, believed to be linked to a cult that allegedly encouraged its followers to starve themselves to gain salvation, the Kenyan Ministry of Interior tweeted on Monday, adding that autopsies have begun "to determine the cause of death and bring closure to the families of the deceased."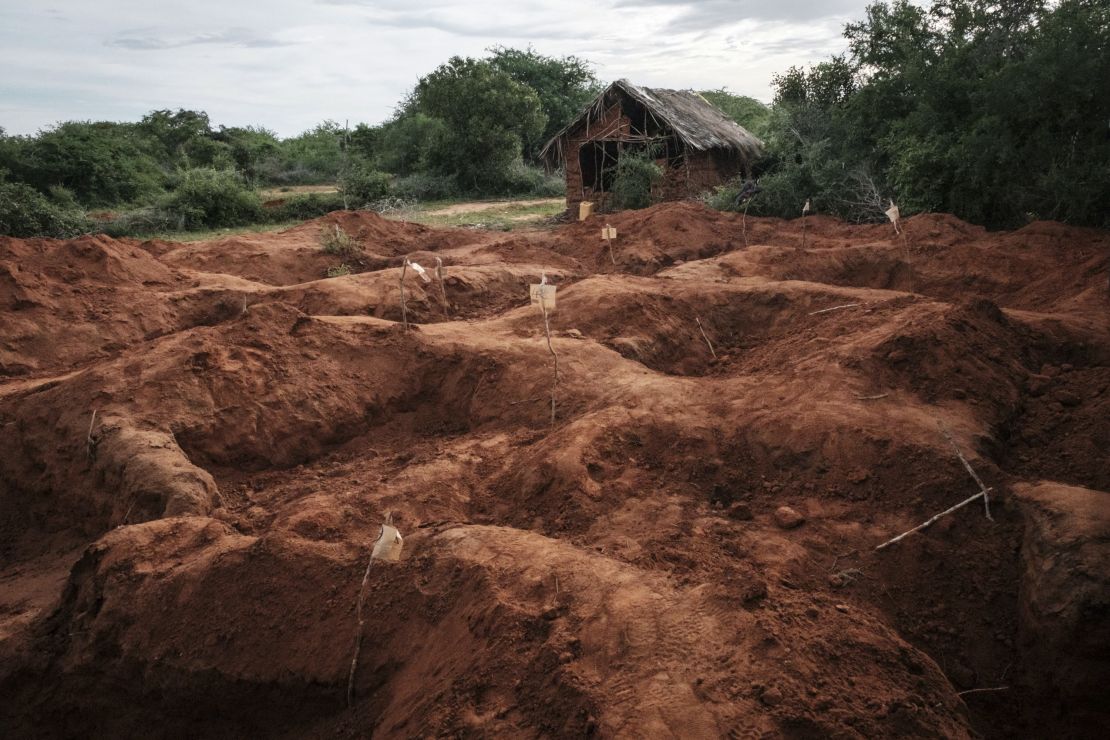 Kenya's public prosecutions office previously said in its preliminary findings that Nthenge and other suspects "may have committed murder," as well as "counselling and aiding persons to kill themselves" by "promoting radical beliefs."
Mackenzie's lawyer told CNN over the weekend that his client was healthy and has been having meals while in custody.
"He eats and drinks. He is healthy. I have met him personally. There have been rumors that he has refused to eat, and that is not true," Kariuki told CNN.