Soccer star Cristiano Ronaldo has become the highest paid athlete in the world, with a move to Al-Nassr nearly doubling his salary, according to Forbes.
Ronaldo joined the Saudi Arabian club in January after leaving Manchester United last year and, despite rumors suggesting he's already looking to move on, the five-time Champions League winner has reaped the financial benefits of his decision.
According to Forbes, Ronaldo has an estimated $75 million playing salary and has cashed in on a number of marketing opportunities.
FORBES' TOP 10 HIGHEST-PAID ATHLETES 2023
Cristiano Ronaldo: $136 million
Lionel Messi: $130 million
Kylian Mbappé: $120 million
LeBron James: $119.5 million
Canelo Álvarez: $110 million
Dustin Johnson: $107 million
Phil Mickelson: $106 million
Steph Curry: $100.4 million
Roger Federer: $95.1 million
Kevin Durant: $89.1 million
Forbes estimates the 38-year-old has earned $136 million from both on-field and off-field revenue in the past year, a total boosted by his move to the Middle East.
Ronaldo tops the athlete rich list for the first time since 2017 and sits just ahead of fierce rival Lionel Messi in second.
According to Forbes, the Argentine earned $130 million last year with his Paris-Saint Germain teammate Kylian Mbappé just behind on $120 million.
The three soccer superstars are followed closely by NBA legend LeBron James in fourth, with a revenue of $119.5 million, with Mexican boxer Canelo Álvarez completing the top five with an income of $110 million.
Golfers Dustin Johnson and Phil Mickelson occupy sixth and seventh place, highlighting the impact of the new LIV Golf series.
Both have lost sponsors since joining the controversial Saudi-backed breakaway group but have more than made up for it in prize money.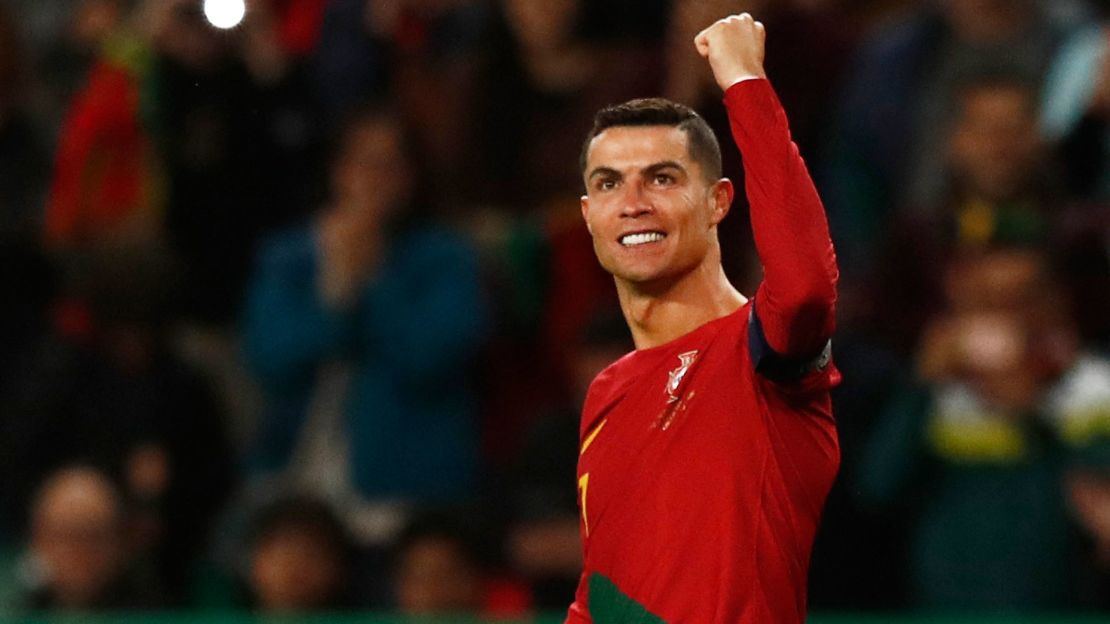 Johnson secured the inaugural LIV Golf individual championship last year and, according to Forbes, finished the season with a tour-best prize money of $35.6 million.
The American wasn't even in the top 50 highest-paid athletes in 2022 but has now jumped up to sixth.
Steph Curry, Roger Federer and Kevin Durant complete this year's top 10, consisting entirely of men, which is calculated between May 1, 2022, and May 1, 2023.
Forbes' estimates are based on prize money, salaries and bonuses as well as estimations of sponsorship deals and other off-field revenue streams.
"Skyrocketing league media rights agreements and growing off-field opportunities have already sent athletes' pay soaring in recent years, but Middle Eastern money is pouring oil on the fire," Forbes wrote.
"In all, the world's ten highest-paid athletes collected an estimated $1.11 billion before taxes and agents' fees over the last 12 months, up 12% from last year's $990 million and 5% from the record of $1.06 billion set in 2018."