Sudanese actress Asia Abdel-Majid was killed in crossfire during fighting in the capital Khartoum on Wednesday, amid clashes between two warring factions that have devastated Sudan and led to the deaths of hundreds of civilians.
The 80-year-old was killed after shells hit her home in Bahri, north of the capital, in fighting between the paramilitary Rapid Support Forces and the Sudanese army, her nephew told CNN.
It is unclear if it was the RSF or the army that fired the shot that killed Abdel-Majid.
Failed negotiations between Sudanese army head Abdel Fattah al-Burhan RSF and RSF leader Mohamed Hamdan Dagalo over a disputed power-sharing arrangement exploded into violence in mid-April, sparking a mass exodus of refugees from the country and resulting in the deaths of at least 528 people.
Previous ceasefires and promises of peace talks between both leaders have failed to curb the ongoing conflict with eyewitness accounts of fighting in Khartoum reported on Thursday, despite a seven-day truce announced just days earlier.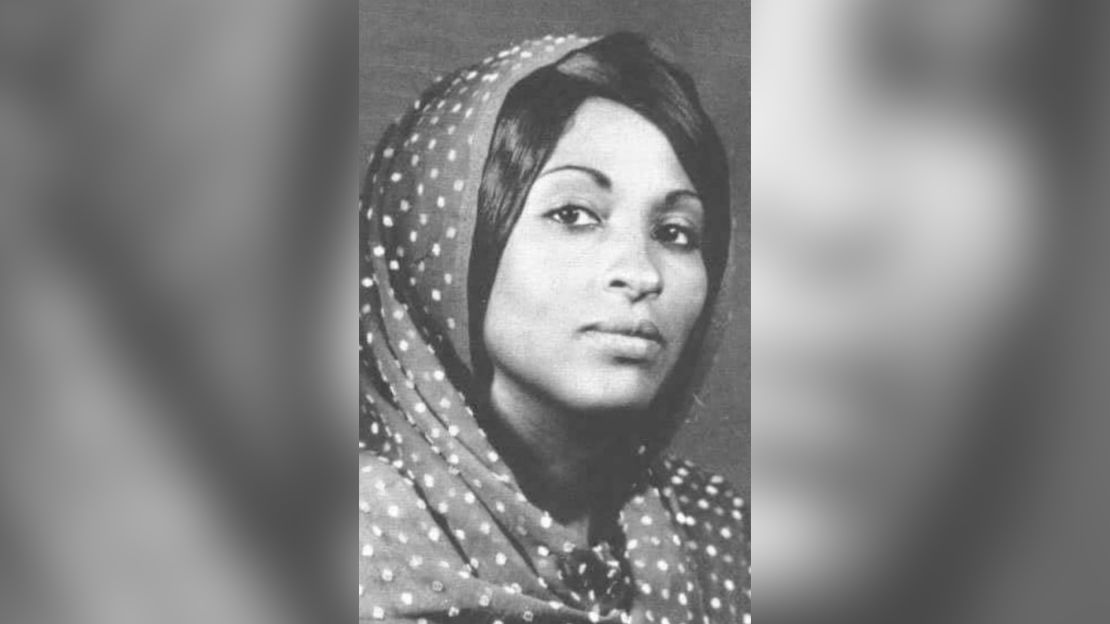 Abdel-Majid was buried in the grounds of a kindergarten where she worked, her nephew said, adding that it was unsafe to take her to a cemetery.
The kindergarten is next door to Abdel-Majid's home, where she was alone when the shelling took place.
She was considered a pioneer of theater in Sudan and the country's first professional stage actress, establishing a kindergarten in Bahri and becoming a teacher when she retired.
'Torn apart'
Witnesses said the Sudanese army and the RSF are fighting using light and heavy weapons in the vicinity of the Presidential Palace – the most violent since the start of the clashes – as the conflict nears its fourth week.
At least 190 children have been killed and another 1,700 injured in the country since the violence broke out last month, according to reports received by UNICEF, the UN body's Executive Director Catherine Russell said in a statement on Thursday. Due to the intensity of the violence, UNICEF was unable to confirm the estimates, she added.
Jan Egeland, Secretary General of the Norwegian Refugee Council (NRC) warned on Wednesday that people trapped in battlefields are running out of water and food.
"Families across Sudan, including those of our colleagues, are being torn apart, and having to choose between remaining trapped in the battlefield, or risking their lives to flee or reach an overcrowded hospital," Egeland said in a statement.
"They are running out of everything, including water, food, electricity, fuel, and cash. We need the international community to put as much effort into secure humanitarian access, regardless of ceasefire and in providing aid to millions of people as they have in evacuating their own citizens," he added.
The violence has triggered a mass exodus of refugees from Sudan, with the UN's refugee agency (UNHCR) on Thursday warning that $445 million is needed to help the 860,000 refugees and returnees who could escape the country by October.
According to a UNHCR statement, the plan was designed by "134 partners, including UN agencies, national and international NGOS and civil society groups" and includes a contingency strategy for new arrivals (refugees, returning refugees and others) to neighbouring countries."
At the same time, hundreds of evacuees arrived from Sudan in Nigeria on Wednesday after being held up for days at the Egyptian border for days, as reports over the chaotic border response to the uptick in evacuees continue.
The first contingent of 376 Nigerians were flown home in a military aircraft and a local carrier and arrived in the capital Abuja shortly before midnight, according to the Nigerians In Diaspora Commission (NIDCOM).
Last week, more than 7,000 Nigerian nationals, mostly students fleeing the Sudan conflict had been left stranded at the Egyptian border due to the unavailability of visas, NIDCOM said while appealing to Egyptian authorities "to kindly allow the already traumatized travellers to transit to their final destinations."
CNN's Duarte Mendonca and Nimi Princewill contributed reporting.