The biggest contract saga of this NFL offseason came to a close over the Draft weekend when Lamar Jackson officially signed to return with the Baltimore Ravens.
After months of "he said, she said" as Jackson himself puts it, the 26-year-old inked a five-year, $260 million contract to remain in Maryland with the Ravens.
The contract averages $52 million per year which would be the highest yearly average in NFL history. Jackson's deal also reportedly included $185 million guaranteed, with $135 million of that fully guaranteed.
But the process was fueled with rumors of interest from other teams inquiring about stealing the 2019 NFL MVP away from the team that drafted him.
And although he admits he took phone calls from other teams, he never really wanted to leave Baltimore.
"To be honest with you, I really didn't care for other teams, really," Jackson told reporters during his signing press conference. "I just really wanted to get something done here.
"I wanted to be here. I was like, 'Man, OK, other teams cool, but I want to be a Raven.' … I really wanted to get this done before anything, before my time up and branch off somewhere else. I really want to finish my career here and win a Super Bowl here."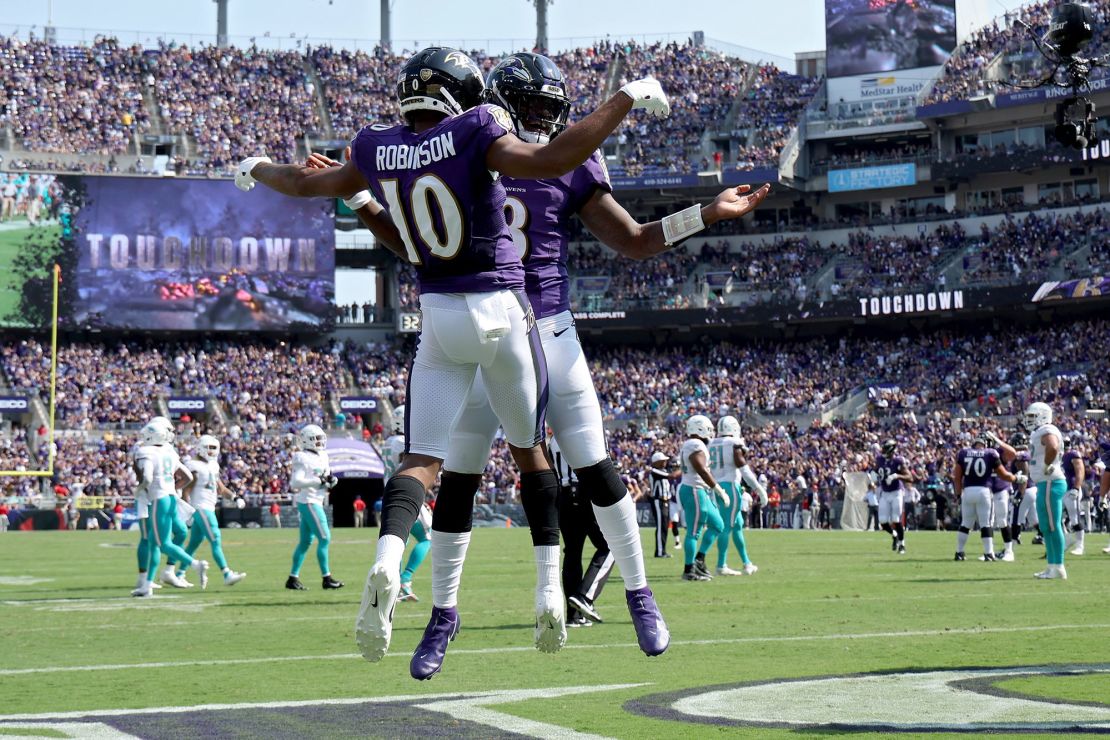 Jackson, who represented himself through the whole process without an agent, said it was important to wait for the correct deal before returning, but says he's looking forward with excitement about what is to come.
"It's a business. It's a business at the end of the day," he said. "If you're going to represent yourself, you've gotta have a strong mind.
"I wouldn't say you get out there and put your feelings in it because it's not about feelings. … It's a grown-man thing at the end of the day, so you've gotta be a grown man if you're gonna handle business."
Ravens General Manager Eric DeCosta said of the process: "I was dealing with Lamar Jackson the agent … [He was] very impressive, patient, demanding, honest, straightforward. It wasn't always easy. I'd rather deal with Lamar Jackson the player.
"I'm not going to lie to you and say every day was great. It's been a long stretch … [But] we had a lot of conviction that this was the right thing to do [to make him the highest paid player in the league]. It made a lot of sense. It just took a lot of patience."
Looking to the future
Jackson soon turned attention to what's to come for the Ravens: "Today, we're gonna keep it about the future. I'm not really worried about what happened in the past. We're gonna keep it about these next five years and keep it about what's going on today."
During the time when the two camps were negotiating the new deal, the Ravens took steps to completely revamp the group Jackson will throw the ball to, as well as the offensive coaching staff.
Headline among those was the addition of wide receiver Odell Beckham Jr. and the drafting of Zay Flowers in the first round of the NFL Draft.
The combination of those two additions and the hiring of Todd Monken as the team's offensive coordinator has pumped Jackson up with renewed excitement to get to work with his teammates.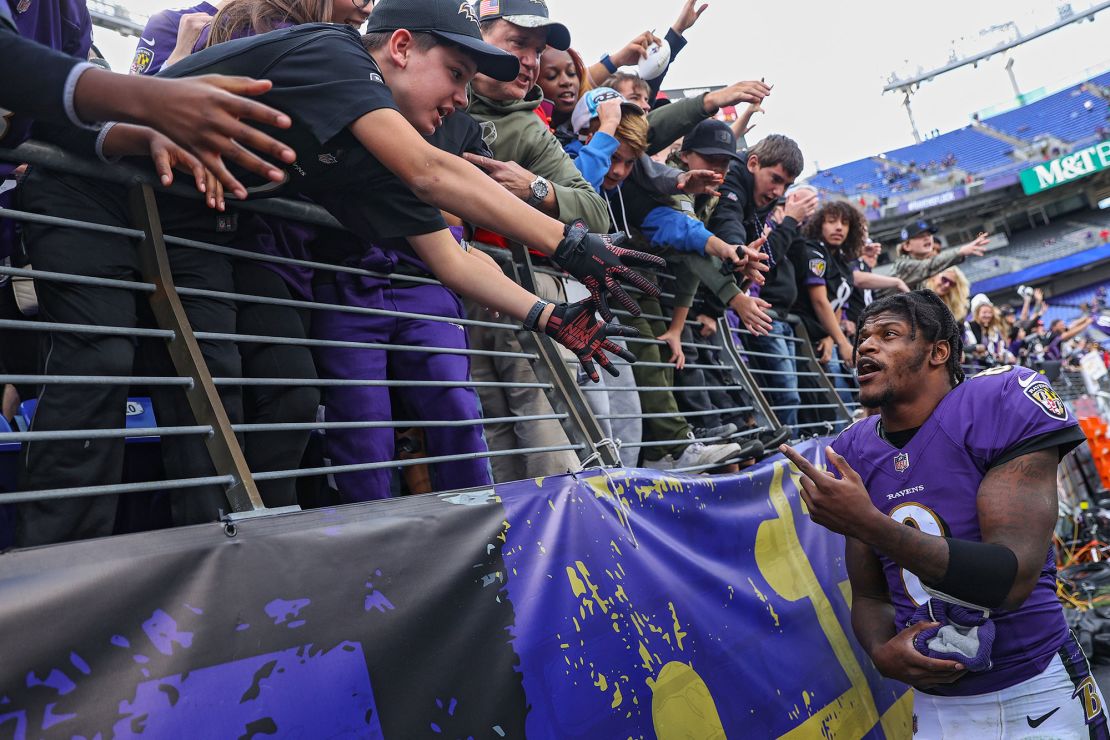 "I'm very eager, to be honest with you," he said. "I think I told someone, 'I want to throw for 6,000 yards with the weapons we have.'
"I'm not an individual award type of guy or a stat watcher. I just want to do that because no one has ever done that, and I feel like we have the weapons to do it. We've got explosive guys.
"Like coach said, the new additions Zay, OBJ, and we got (Rashod) Bateman going to be 100 percent healthy, too. … Can't forget about Mark (Andrews), can't forget about my boy Mark, and (Isaiah) Likely. So, can't wait to get rolling."