More than 100 migrants were found aboard a train in Texas near the US-Mexico border on Friday in extreme heat conditions, days before a surge in migrants is expected when a Trump-era border restriction ends next week.
The train was stopped on Friday after a conductor reported stowaways on board. Investigators found 100 to 150 "foreign nationals in the country illegally," according to the Kinney County Sheriff's office.
"In the end, only minor injuries were reported. One migrant fainted while exiting the train but was caught by law enforcement officers before she hit the ground," the office said in a statement.
The US is expecting to see an influx of border crossings when Title 42, the Trump-era policy that allowed officials to swiftly expel migrants who crossed the border illegally during the Covid-19 pandemic, expires on May 11. Officials have repeatedly turned to the Trump-era policy as a tool to manage a spiraling situation at the border, CNN previously reported.
Without Title 42, the primary border enforcement tool since March 2020, authorities will be returning to decades-old protocols at a time of unprecedented mass migration in the Western Hemisphere, which is raising concerns about a surge in migrants after the border restriction is lifted.
"They told us there were well over 100 people on board the train, scattered throughout the gondolas, If they'd gone all the way to Uvalde in those Gondolas, they'd be dead by now," Kinney County Chief Deputy Armando M. Garcia said in the statement.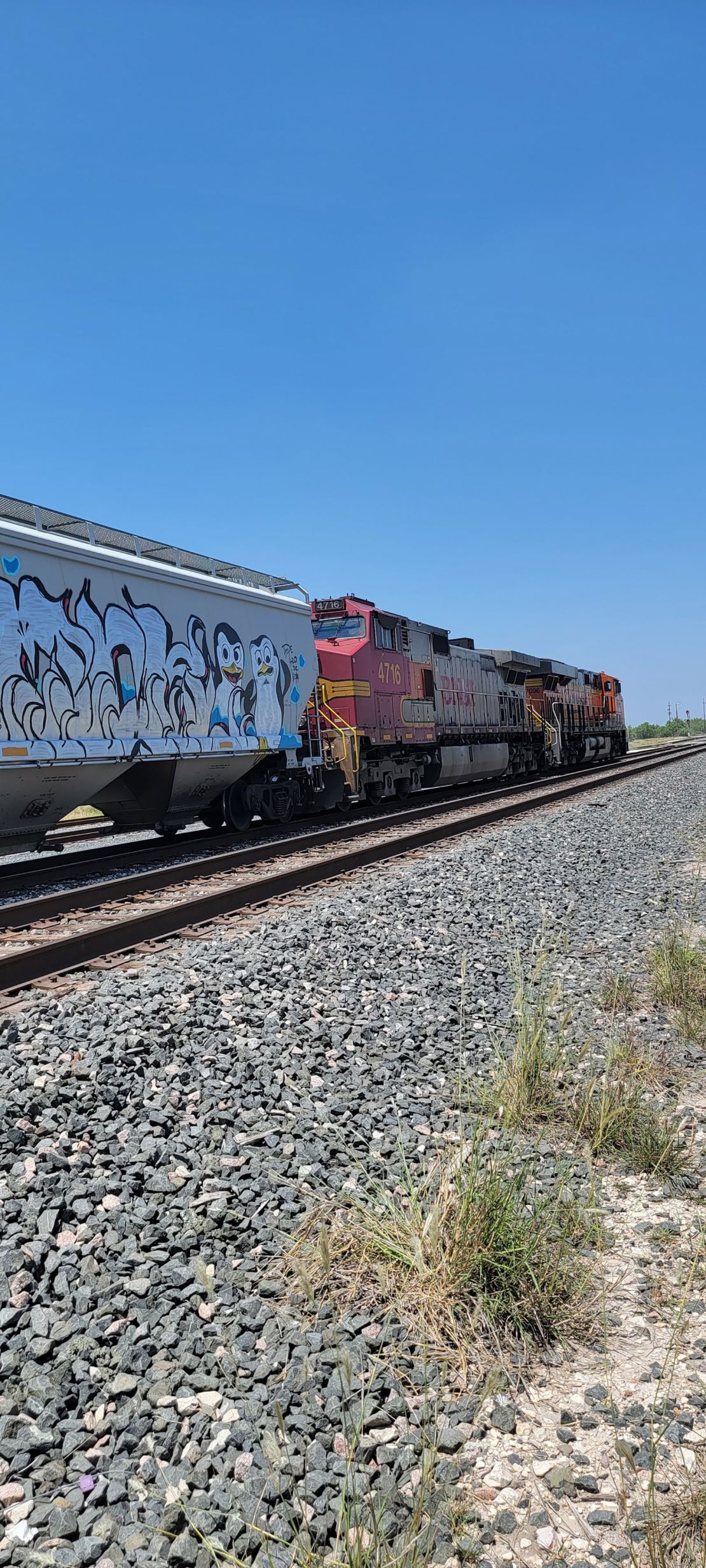 The exact number of migrants on the train is not known, however, because dozens are believed to have fled the scene by the time investigators arrived, according to the sheriff's office, which said 86 to 90 people were taken into custody at the rail yard by Border Patrol officers.
The sheriff's office said those who were taken into custody will face a charge of criminal trespassing on railroad property.
Emergency medical services were called as a precaution because of "extreme temperatures" inside the freight cars where the migrants were found, the sheriff's office said.
Correction: An earlier version of this story gave the wrong train operator.
CNN's Lauren Fox and Morgan Rimmer contributed to this report.