LeBron James has achieved everything possible in the NBA, except his last stated goal of playing his final season with his son, Bronny.
That dream seemed a little closer on Saturday as Bronny announced that he had committed to play basketball at the University of Southern California.
The 18-year-old, a four-star and top 50-ranked recruit nationally, said in an Instagram post, "Fight On #committed" alongside two pictures of himself – one in the Trojans locker room and another in a Trojan uniform.
The guard, who played high school basketball at Sierra Canyon in Los Angeles, chose USC over Oregon and Ohio State.
James was named a McDonald's All-American after averaging 14.1 points, 5.6 rebounds, 2.4 assists and 1.7 steals last season, and will join a USC team seeking to reach the NCAA Tournament for the fourth consecutive time.
"So damn proud of you kid!" his father LeBron wrote on Instagram. "I have no words besides I LOVE YOU!!!"
The NBA's all-time leading scorer made headlines last year when he said he wanted to play his final season in the league alongside Bronny.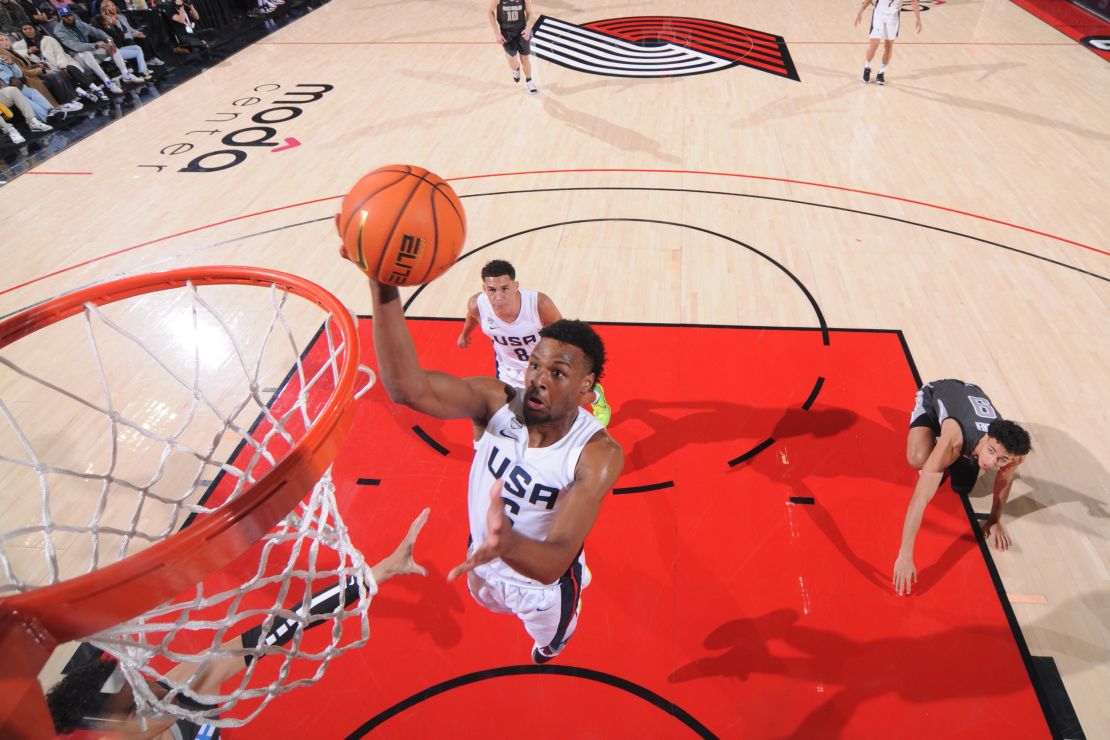 "My last year will be played with my son," James told the Athletic in 2022. "Wherever Bronny is at, that's where I'll be. I would do whatever it takes to play with my son for one year. It's not about the money at that point."
Even if Bronny picked up an NBA contract after just one season at USC, LeBron would turn 40 during his son's debut season but the NBA superstar reiterated on Saturday that he was "serious" about reaching this goal.
"Obviously, I've got to continue to keep my body and my mind fresh, I think my mind most importantly," James told reporters after the Lakers' Game 3 victory over the Golden State Warriors. "But at the end of the day, I've done what I had to do in this league, and my son is going to take his journey.
"Just because it's my aspiration [to play together] doesn't mean it's his, and I'm absolutely OK with that," he added. "My job is just to support my son in whatever he wants to do."