Vida Blue, former American League MVP and three-time World Series champion with the Oakland Athletics, died Saturday at the age of 73, the team announced Sunday.
"It is with great sadness that the Blue family mourn the passing of our beloved father Vida Blue," Blue's family said in a statement through the Athletics. "Vida was a great father, grandfather, brother, friend, and teammate who will be forever cherished, honored and loved. We appreciate your uplifting prayers as we deal with the overwhelming loss of our father. We ask for respect and privacy during this challenging time."
Blue was drafted by the then-Kansas City Athletics in the second round of the 1967 draft. He made his Major League Baseball debut two years later in 1969 at the age of 19, in the team's second year after moving to Oakland.
In his career, Blue pitched 17 seasons with the Athletics, San Francisco Giants and the Kansas City Royals. He finished with a 209-161 record, with a 3.27 ERA and 2,175 strikeouts.
"There are few players with a more decorated career than Vida Blue. He was a three-time champion, an MVP, a six-time All-Star, a Cy Young Award winner, and an Oakland A's Hall of Famer," the Athletics said in a statement.
"Vida will always be a franchise legend and a friend. We send our deepest condolences to his family and friends during this arduous time."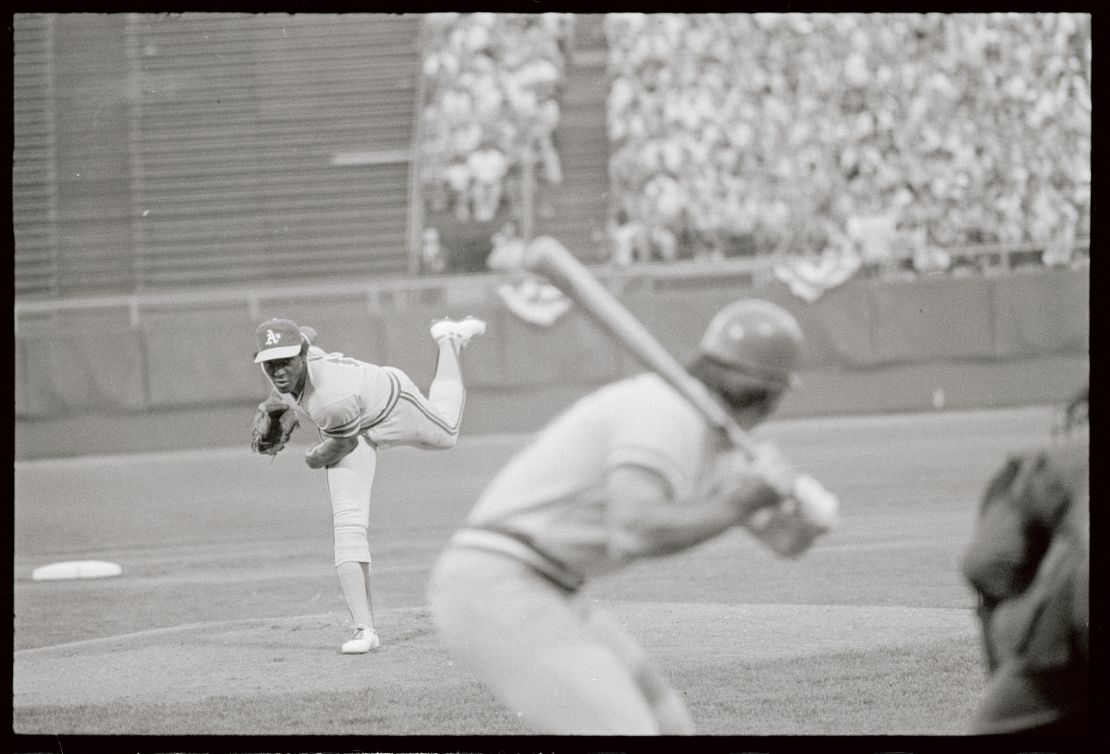 In 1971, the hard-throwing left-hander became the youngest Most Valuable Player in AL/NL history after going 24-8 with a 1.82 ERA, while tallying 301 strikeouts and 24 complete games. Blue also won the American League Cy Young Award winner that season, becoming only the fifth player ever to win both awards in the same year.
In his nine seasons with the Athletics, Blue helped the team win three-straight World Series titles from 1972-74, a feat that only the New York Yankees (1998-2000) have accomplished since.
Blue's MLB career derailed because of drug issues. Blue was suspended from baseball and served a brief prison sentence for attempting to purchase cocaine, according to MLB.com. He was suspended the entire 1984 season by MLB commissioner Bowie Kuhn, before being reinstated in 1985.
He would pitch two more seasons with the Giants before retiring in 1987.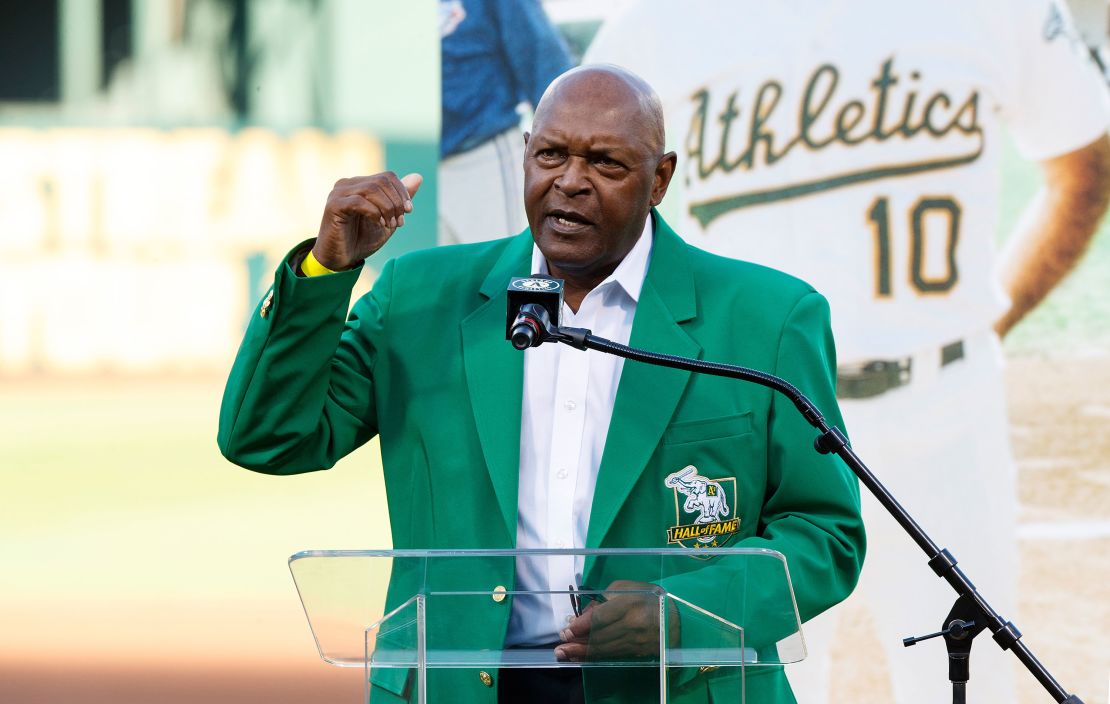 Blue was inducted into the A's Hall of Fame in 2019 and is a member of the Giants Wall of Fame and Bay Area Hall of Fame.
"Vida Blue has been a Bay Area baseball icon for over 50 years," said Giants president and CEO Larry Baer in a statement. "His impact on the Bay Area transcends his 17 years on the diamond with the influence he's had on our community. For many years, he was such an integral part of our Junior Giants program. Our heartfelt condolences go out to his family and friends during his time."