Violence has gripped the northeast Indian state of Manipur, as unrest between ethnic groups saw buildings set ablaze and charred vehicles strewn across roads, leaving at least 58 dead and tens of thousands more homeless.
Officials' repeated pleas for calm have appeared futile, prompting the Indian army to deploy troops in a bid to restore law and order, and authorities blocking internet access for the state's approximately 3 million population.
Residents of Manipur say there has been a breakdown of law and order. The state's government, led by India's Hindu-nationalist ruling Bharatiya Janata Party (BJP), last week issued "shoot-at-sight" orders for "extreme" cases, while the army said Sunday it has "significantly enhanced" its surveillance in the state.
Authorities say they are bringing the situation under control, but as the unrest enters its second week, the situation remains hostile in a complex, ethnically diverse and disparate region, that has for decades grappled with insurgencies, violence and marginalization.
Here's what you need to know.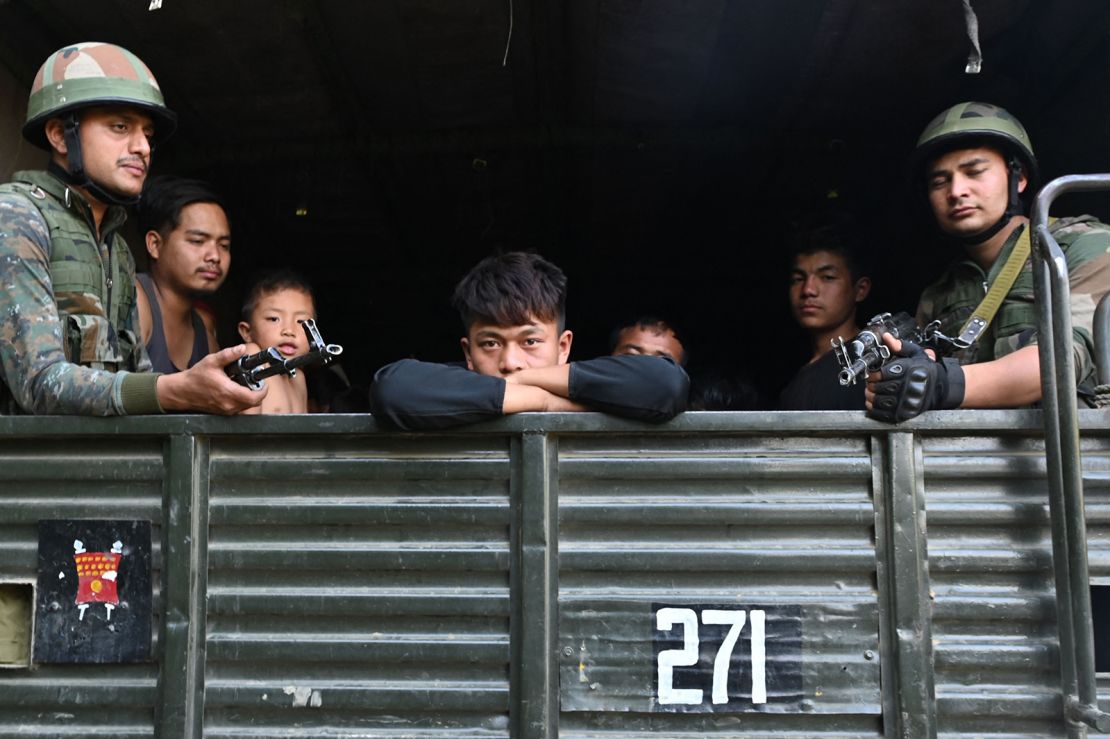 Where is Manipur?
Manipur, a lush, hilly state which borders Myanmar, has long history of civil conflict since modern India's creation. The state is home to an ethnically diverse group of Sino-Tibetan communities, each with their own unique language, culture and religion.
Like Kashmir in the north, it was once a princely state under British rule, and only incorporated into India in 1949 – two years after the country gained independence from its former colonizers.
Many within the state disagreed with that move, feeling it was hurried and completed without a proper consensus. The region has grappled with violent insurgencies as well as ethnic conflict ever since, resulting in hundreds of deaths and injuries over the decades.
The current outbreak of violence is some of the worst in recent decades.
What prompted the clashes?
Skirmishes broke out in the state capital Imphal on May 3 after thousands of people from the Naga and Kuki tribes took part in a rally against the majority Meitei ethnic group being afforded special status under India's "Scheduled Tribe" grouping.
The Meitei community, a largely Hindu ethnic group who account for about 50% of the state's population, have for years campaigned to be recognized as a scheduled tribe, which would give them access to wider benefits including health, education and government jobs.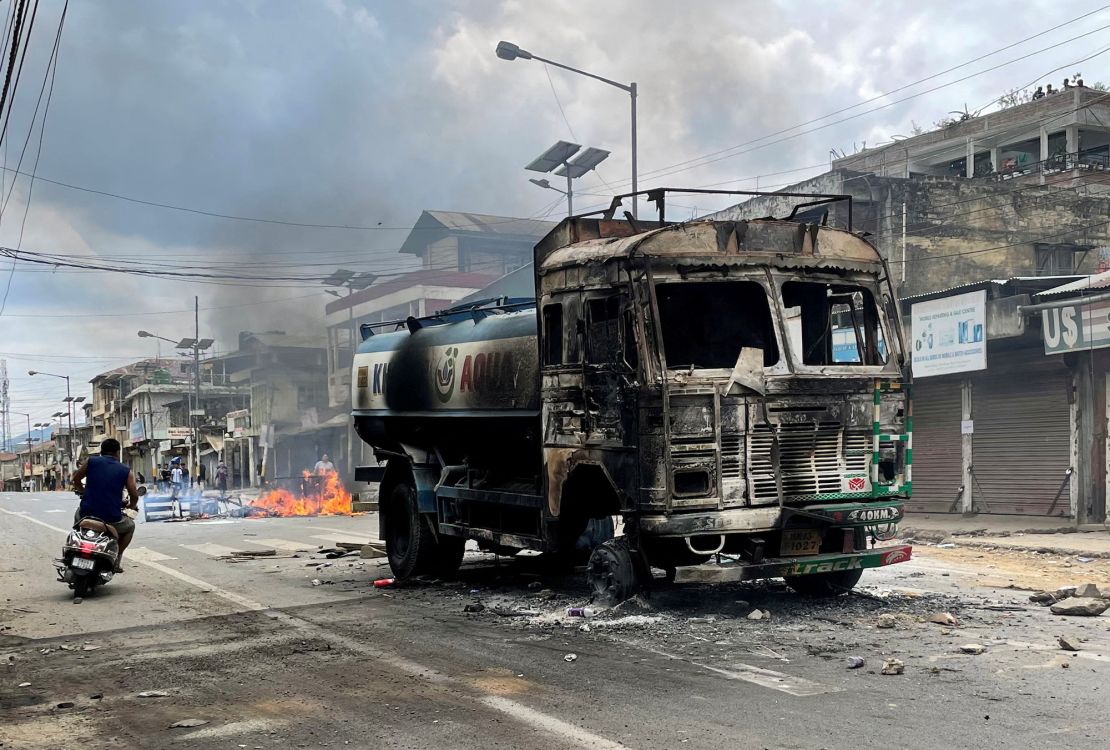 Scheduled tribes have been among the most socio-economically disadvantaged groups in India and have historically been denied access to education and job opportunities, prompting the government to officially recognize certain groups in a bid correct years of injustice.
If the Meitei community are given scheduled tribe status, other ethnic groups – many of whom are Christian – say they fear they will not have a fair chance for jobs and other benefits.
The clashes turned violent, with video and photos showing angry mobs setting properties on fire. Eyewitnesses told CNN that homes and churches have been burnt, as frightened families desperately try to flee affected areas.
One youth tribal leader in Imphal who spoke to CNN on the condition of anonymity said his house was ransacked and vandalized, forcing him to stay in an army camp.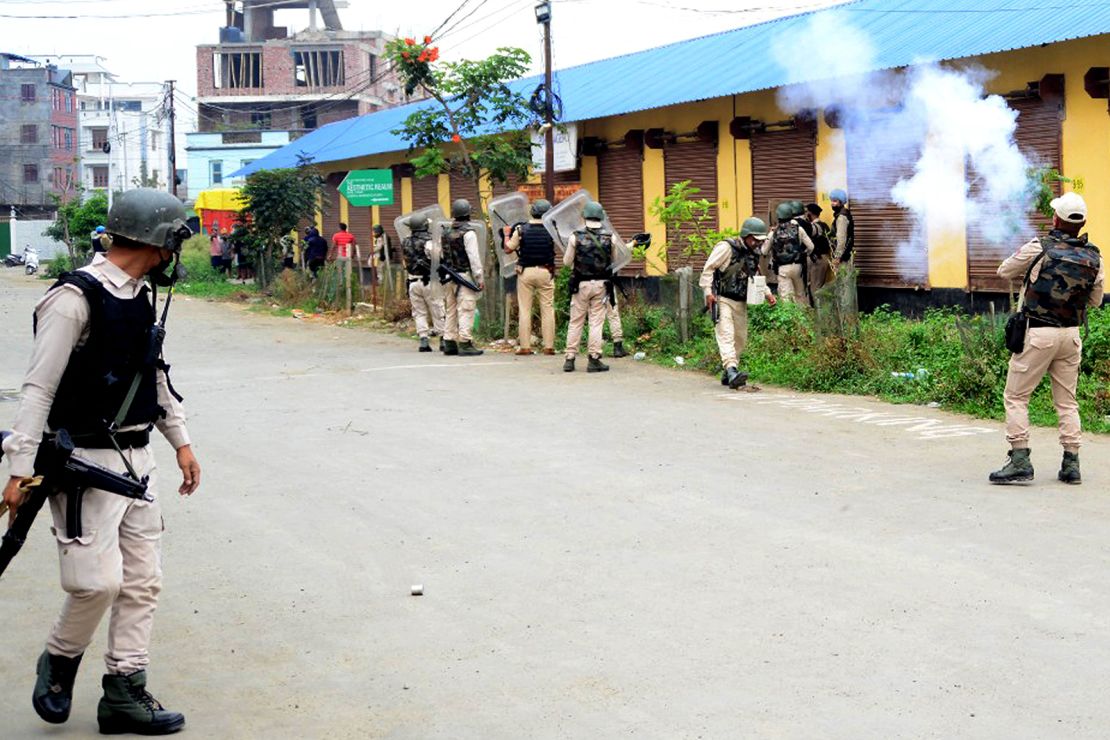 "What we are witnessing here unfortunately is there seems to be a very systematic, well-planned series of attacks. The execution is almost clinical and they know exactly the houses where people from tribal communities reside," said the leader.
"I barely escaped… the mob was already in the house. I climbed the fence over to the neighbors' house. I just came with my laptop bag to this camp. I don't have anything."
What is at the center of the clashes?
The divide between the Meiteis and the other ethnic groups is cut sharply across political and geographic lines.
While last week's protests appear to have sparked the recent violence, tensions between the two groups have been simmering for years over a complex range of issues, including land rights and a crackdown on minority groups.
The Meteis dominate positions within the state government, and have been privy to more economic and infrastructural advancement than the other ethnic groups.
They mostly live in the more developed but geographically smaller Imphal Valley, while the Naga and Kuki groups live predominantly in agriculturally rich and geographically larger protected hill districts.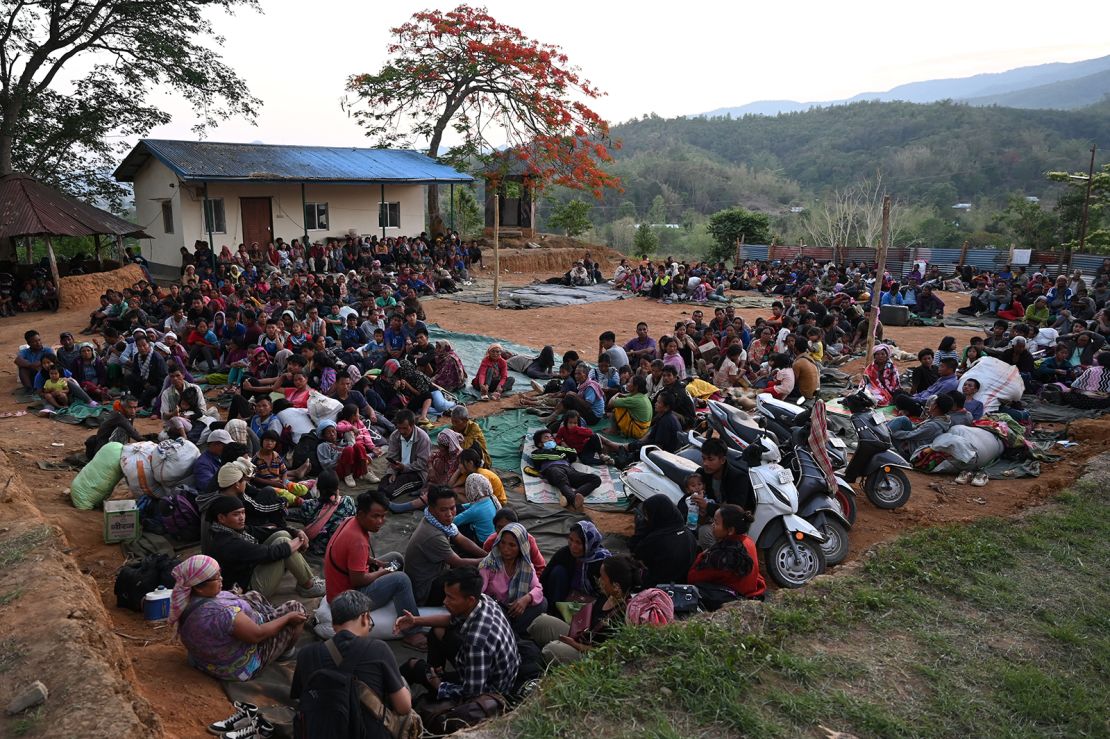 The Naga and Kuki groups fear the change in status could result in their steady removal from a protected area they have occupied for decades and leave them vulnerable to exploitation.
Moreover, tensions in Manipur have increased since the bloody 2021 coup in neighboring Myanmar, after thousands of ethnically Chin people fled the violent crackdown by the Burmese military.
The Kukis, who are from the same ethnic group as the Chins, say the government has unfairly cracked down the group since their arrival, leading to feelings of persecution and abandonment.
What have the authorities said?
Manipur's chief minister N.Biren Singh has said he is "constantly in touch" with India's Home Minister Amit Shah to monitor the situation, adding the situation "continues to improve and normalcy returns."
Shah on Monday told Indian news outlet India Today that the situation was under control. "There is no need for any person or group to be fearful," he said.
Modi, who is in the southern Indian state of Karnataka to campaign for state elections, is yet to speak publicly about the unrest, sparking widespread anger among Manipur's residents.
Opposition politicians have accused Modi and his BJP of poor governance.
"As the Manipur violence persists, all right-thinking Indians must ask themselves what happened to the much-vaunted good governance we had been promised," Shashi Tharoor, a lawmaker from the opposition Congress party, wrote on Twitter.
CNN has reached out to the state and federal governments but is yet to receive a response.
What's the situation now?
Many people have fled into neighboring states, including Mizoram, Meghalaya and Nagaland. Governments from other Indian states have been arranging special flights for their residents to be airlifted to safety.
The Indian military said that about 23,000 civilians have fled the fighting, with displaced people being housed on military bases and garrisons in the state. In a statement on May 7, it said that there was a "ray of hope" and a lull in the fighting due to the rescue work carried out by the 120-125 Army and Assam Rifles, which had been "working tirelessly… to rescue civilians across all communities, curb violence and restore normalcy."
While levels of violence are not as widespread as last week, pockets of skirmishes continue to break out in some parts of the state.
Photos and video shared with CNN show some Kuki settlements barricading themselves from attacks, using wooden poles as a makeshift gate. Malls are up in flames, while reports of looting and arson have emerged.
And thousands of people remain in makeshift camps, not knowing when they will be able to return home.
Fears are swirling over their wellbeing. Video posted to social media shows many packed inside a building, with women, men and children sleeping huddled next to one another. CNN had not independently verified the video.
Tensions remain high and the situation remains volatile. It is unclear when or how the unrest will end, but residents of the state and their loved ones outside or overseas have urged for calm and a restoration of law and order.
CNN's Vedika Sud, Sania Farooqui and Kunal Sehgal contributed reporting.