Max Verstappen produced a scintillating performance on the track to win his second consecutive Miami Grand Prix on Sunday as the 25-year-old shrugged off boos from some people in the crowd.
The Red Bull driver fought his way back from ninth on the grid to win his third race of the season, extending his lead at the top of the drivers championship to 14 points.
Despite his statement victory, which only served to underline his current superiority, Verstappen was jeered both before and after the race by a small group of supporters at the track.
"I think if I will be driving in the back nobody will be even doing anything in terms of reaction," Verstappen told reporters after the race.
"I think it's normal when you're winning and they don't like who is winning."
It's not the first time Verstappen has received a negative reaction from the crowd.
He was also booed at the British GP in 2022, the season after he controversially beat Lewis Hamilton to the world title.
"This is something for me which is absolutely fine as long as I stand on the top, that's for me the most important," Verstappen added.
"I take the trophy home and they go back to their houses and they can have a nice evening."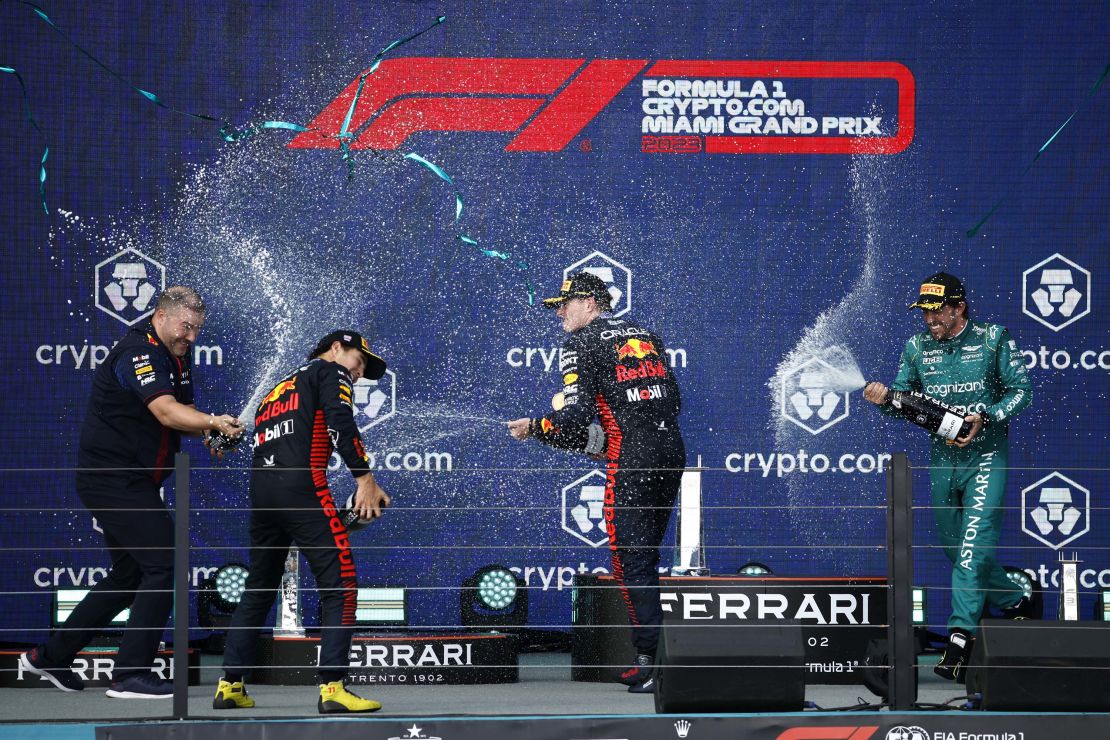 Having started back in the field, Verstappen ruthlessly picked off each and every driver in front of him before eventually overtaking teammate Sergio Pérez to take the lead.
Once in front, there was simply no catching him.
"Max was particularly strong today. So a well-deserved win for him," Perez, who had started in pole position but finished second, told reporters.
Aston Martin's Fernando Alonso, 41, finished in a distant third to achieve his fourth podium finish of the season but Red Bull was once again too good.
"It was a good race," added Verstappen, who started ninth on the grid after Ferrari driver Charles Leclerc's crash on Saturday denied the Dutchman a fast qualifying lap.
"I stayed out of trouble at the beginning and then just had a clean race, you know, picked the cars off one by one."
Verstappen and Red Bull will look to continue their fine form at the next race in Imola, Italy, on May 21.