Two police officers and several firefighters were injured in an explosion at a block of flats in western Germany on Thursday as they attended an emergency call.
The blast happened at a high-rise building in the western town of Ratingen, police said.
A body was discovered in the apartment of a 57-year-old man suspected of causing the explosion, North Rhine-Westphalia's interior minister Herbert Reul told reporters. The body is yet to be identified.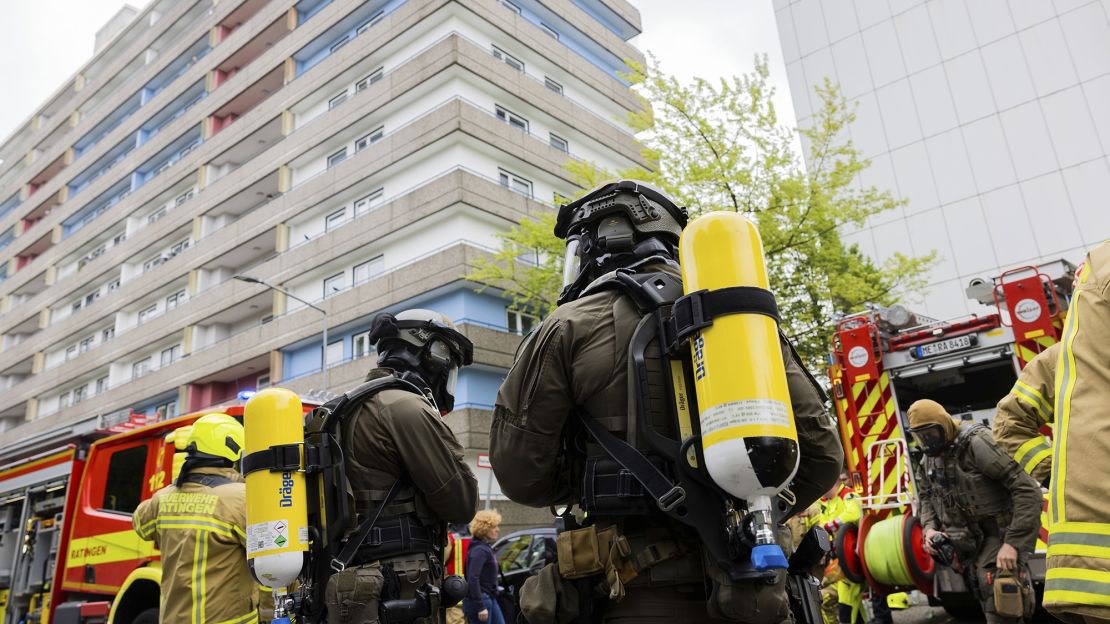 Emergency personnel had been responding to a call at the apartment when the blast occurred. Security sources have not ruled out a targeted attack.
An security operation was launched with snipers in place on a building opposite, public state broadcaster ZDF reported.
During the operation, smoke was seen coming from an apartment on the top floor of the high rise building and special police forces could be seen on the balcony of the neighboring apartment, according to ZDF. Several loud blasts were heard during the operation.
Mettman district police wrote in a statement on Twitter: "There is an ongoing major incident in Ratingen-West. There has been an explosion, the cause of which is not yet clear. Several people are injured including police officers."
While the circumstances surrounding the incident are still being investigated, ZDF reported that emergency personnel were called out to aid a helpless person living in the apartment block.
Firefighters opened the door to the flat where a mother and son were living, according to ZDF. It is understood a fire had broken out in the apartment.
Germany's Interior Minister Nancy Faeser is expected to comment on the incident later on Thursday.