CNN Opinion asked expert contributors to weigh in with their reactions to former President Donald Trump's CNN town hall on Wednesday night. The views expressed in this commentary are their own.
Paul Begala: Trump whined, griped and complained
More than 400,000 Americans died from Covid-19 during the Trump presidency. 2.9 million Americans lost their jobs while former President Donald Trump was in the White House. Opioid deaths skyrocketed, and the national debt exploded by $7 trillion during Trump's tenure.
But in tonight's CNN town hall, Trump told us who the real victim of this era is: Donald Trump.
From the opening question to his last comment, Trump whined, griped and complained. It was an airing of grievances that will doubtless thrill his MAGA base, but may well motivate anti-Trump voters just as much. And there's little indication he did enough to win over independent voters.
This was vintage Trump: whining about the election he lost, grumbling about being indicted in New York, moaning about the jury that found him liable for the civil offense of sexual abuse and defamation. He used the first-person pronoun in nearly every sentence, sounding like a tenor warming up for the opera: "Me, me, me, me, meeeeee."
He failed to acknowledge the very real pain felt by so many Americans – including the millions who voted for him. There was not a hint of empathy for the heroic cops who were brutally attacked on January 6. Not a mention of the struggling rural families wrestling with the demon of opioid abuse. Not a word of thanks for veterans and their families. Not a thought for the tens of millions of women whose rights have been rolled back by Trump-appointed Supreme Court justices – just triumphant boasting about how he was the GOP president who actually delivered on the overturning of Roe v. Wade.
It's all about him. It always has been. Trump is a narcissist in a hall of mirrors.
Paul Begala, a Democratic strategist and CNN political commentator, was a political consultant for Bill Clinton's presidential campaign in 1992 and served as a counselor to Clinton in the White House.
Jill Filipovic: Trump needs women to win in 2024, but he doesn't seem to care
If female voters are key to a Donald Trump victory in 2024, the former president should be in big trouble – but he doesn't seem to care.
After being found liable for sexual abuse by a New York jury earlier this week, Trump took to the CNN town hall stage Wednesday night and proceeded to mock and berate Kaitlan Collins, the female anchor questioning him (a "nasty" person, he called her) after mocking and berating E. Jean Carroll, who just bested him in court. And to boot, he boasted about his role in the Supreme Court overturning Roe v. Wade, a move that cost many Republicans elections.
A man whose misogyny was so extreme and unvarnished he inspired the Women's March and the #MeToo movement is back. On Wednesday night, he made clear that he's as sexist as ever – something that didn't seem to bother many in the crowd.
The town hall audience – selected on the basis of their intention to vote in the Republican primary in New Hampshire – appeared to be made up mostly of Trump fans. The crowd generally cheered Trump and his sentiments disparaging whichever woman was in his crosshairs.
The targeting of Carroll was particularly egregious, considering that a jury just penalized Trump to the tune of $5 million for what they found to be his sexual abuse of Carroll and his defamation of her for calling her claims a "hoax" and a "con job." At the town hall, he again denied Carroll's claims, and then turned her into a joke, cruelly laying into her while his fans cheered and jeered.
Many of those fans, of course, were women. There are a significant number of female voters, the overwhelming majority of them White, who are either so accepting of or so used to rank misogyny that they have no issue voting for a man who has boasted about grabbing women's genitals and whom a jury believes is more likely than not a sexual abuser. And there are, of course, a greater number of men who find Trump's misogyny excusable enough to cast their ballots in his favor – and even applaud him.
Trump's attacks on and ridicule of various women in such a short span of time were a harsh reminder of who he is. The question is whether voters in 2024, unlike so many in 2016, will care.
Jill Filipovic is a journalist based in New York and author of the book "OK Boomer, Let's Talk: How My Generation Got Left Behind." Follow her on Twitter.
Scott Jennings: This is how Trump won in 2016
Trump likely agreed to the CNN town hall to show he's vigorous enough to handle the rigors of a campaign and ultimately another term in the White House. He surely wants to make a clear comparison to President Joe Biden, who rarely takes questions from the press and frequently struggles with prepared remarks. Polling has shown voters have significant concerns about Biden's fitness for office, and Trump, should he become the GOP nominee, would benefit if the race was decided on those grounds.
There's simply no contest between Trump's ability to have a quick-paced back-and-forth with a reporter and Biden's. On Wednesday night, he bullied his way through questions about the 2020 election, the Capitol riot on January 6 and this week's judgment against him for defaming and sexually abusing E. Jean Carroll.
While this may turn off most American voters — particularly critical suburban independents in swing states — it will thrill many Republican primary voters who love to see him bulldoze his way through questions from CNN and other mainstream outlets. The Republican-leaning audience in attendance was clearly pleased with what they heard.
To analyze this town hall, you have to understand that Trump speaks a language that is understood by his biggest supporters and most GOP primary voters but is not and has never been understood by the media or the Democrats.
It has never proven to be a language that can attract more voters in a national popular election. But he's still the master of this language, which he invented back in 2016, and Wednesday's engagement will be judged a complete success by his campaign as it tries to lock up the 2024 nomination.
Scott Jennings, a CNN contributor and Republican campaign adviser, is a former special assistant to President George W. Bush and a former campaign adviser to Sen. Mitch McConnell. He is a partner at RunSwitch Public Relations in Louisville, Kentucky.
Ashley Allison: Now is the moment to stop Trump


Alert! This is not a test. Donald Trump is the frontrunner for the Republican Party, and on Wednesday night there was an audience of voters applauding for him in New Hampshire.
Speaking to them, Trump wouldn't say he regrets January 6. He wouldn't say which country he wants to win the war – Russia or Ukraine. Trump wouldn't say he would not sign a national abortion ban. He wouldn't say he lost the 2020 election. Trump even thought the US should default on its debt.
American voters, say where you stand so the record will reflect it. This means you must be able to assert: There should not be a federal abortion ban. I stand with Ukraine. Joe Biden legitimately won the 2020 election. And January 6 was an insurrection based on lies. If you cannot say these things, you have betrayed your democracy.
To the majority of  Americans who believe these truths, according to a Pew Research survey, say them out loud – proudly and constantly. Commit to put country over politics, democracy over tyranny, justice over abuse.
This is bigger than any political party. This is bigger than any one candidate. This is the moment to be a patriot and stop Trump from ever again serving as President of the United States.
That's it. That is the clarion call. Alert!
Ashley Allison is the CEO of Turner Conoly Group. She is a former senior adviser to former President Barack Obama and former senior aide to the Biden-Harris campaign.
Frida Ghitis: If Trump wins, Putin will be happy and Ukraine will suffer
Watching Trump once again disparage American democracy, it's not particularly surprising to learn that if he became president again, he would not help Ukraine win the war to repel Russia's brutal aggression and invasion of its territory.
"We're giving away so much equipment," he lamented. And when pressed to say whether he wanted Ukraine to win the war, Trump refused to answer.
He repeated his claim that the conflict between Russia and Ukraine would have never started if he were president. The reality is likely quite the opposite.
As president, Trump delayed sending support that Ukraine was urgently requesting and Congress had already approved – and was impeached. His clashes with allies and the divisions he fomented likely gave Russian President Vladimir Putin the impression that NATO might not stand together to help Ukraine.
If Trump becomes president before the war is over, there is every chance that he could clog up the pipeline of support from the United States – the world's leading democracy – for Ukraine, another democracy that is under brutal attack. And there is absolutely no doubt that he would reignite the clashes between the US and its NATO allies, which threatened to unravel an alliance that is now reinvigorated, with a new sense of mission, and a crucial role to play.
Trump had already showed his cards on Ukraine in a recent interview with Fox News, when he told Sean Hannity that "Ultimately, [Putin] is going to take over all of Ukraine." If Putin does erase Ukraine from the map, there is reason to believe Trump would not find that terribly objectionable.
Frida Ghitis, a former CNN producer and correspondent, is a world affairs columnist. She is a weekly opinion contributor to CNN, a contributing columnist to The Washington Post and a columnist for World Politics Review.
Alice Stewart: Trump needs to come up with better answers on abortion
Abortion policy stood out at Trump's town hall Wednesday night. He managed to tout his pro-life record without boxing himself into a corner on a federal abortion ban. While this is a strategic answer, it could prove to be problematic for Trump.
When asked if he would sign a federal abortion ban if reelected, Trump said he would "make a determination what he thinks is great for the country and what's fair for the country."
Trump is clearly playing to the general election audience.
According to Pew Research Center, about two-thirds of adults believe abortion should be legal in all cases, while almost a third say it should be illegal. This play to the general election voters could cost him some GOP primary support.
There's no question, the pro-life community considers Trump the most consequential president in American history on abortion. Evangelicals rallied in support of Trump for his commitment to appointing conservative Supreme Court justices who made history in overturning Roe v. Wade last year.
The problem is, Trump's past performance on protecting the sanctity of life is strong, but his future commitments are about to be put to test in the 2024 GOP primary. Other Republican primary candidates have committed to signing a federal abortion ban, with exceptions for rape, incest and life of the mother. This policy distinction will not go unnoticed.
Susan B. Anthony (SBA) Pro-Life America has indicated they will oppose any presidential candidate who refuses to support at minimum a 15-week national standard on abortion.
An endorsement from SBA and other pro-life organizations is vital in a Republican primary. A states-only position on abortion is not acceptable for the pro-life movement. Trump may need to come up with a better answer to keep the pro-life community in his good graces.
Alice Stewart is a CNN political commentator and former communications director for Ted Cruz for President.
Raul A. Reyes: Trump's words about family separation were chilling
In 2015, candidate Donald Trump came down the escalator in Trump Tower and announced his improbable run for the presidency by referring to immigrants as "rapists" and criminals.
It seems that not much has changed in the years since – as the now-former president is unrepentant in his anti-immigrant views. In his CNN town hall on Wednesday, Trump claimed "people" were "coming in" after being released from prisons and mental institutions.
There is, in fact, no evidence that migrants are coming to the border from mental institutions or prisons. The former president also doubled down on his horrific (and unpopular) family separation policy at the border and reiterated his false claim that he built "hundreds of miles" of the border wall.
Trump's language regarding immigrants was not only divisive, it was – and is – dangerous. It seems that he has learned nothing about the power of his words to drive anti-Latino violence, like the mass shooting in El Paso in 2019. And any possibility of a return to the family separation policy, which was truly a dark time in US history, is absolutely chilling.
Sadly, based on applause, Trump's ugly rhetoric seemed popular with his not-so-diverse audience at Saint Anselm College. Yet New Hampshire is hardly representative of the US overall, and Trump said nothing tonight that might win over new voters.
Kaitlan Collins fact-checked Trump vigorously, but this town hall often felt like a Trump rally. On immigration, as well as myriad other issues, Trump was entirely predictable and misleading. We have all seen this act before, and it's really, really tired. If Trump's campaign was hoping to gain any new supporters or showcase a new image for the former president, this evening represented a resounding failure to launch.
Raul A. Reyes is an attorney and a member of the USA Today board of contributors. Follow him on Twitter @RaulAReyes. 
SE Cupp: This was a brutal reminder that Trump isn't defeated
I'll be honest, I'm fairly dejected after watching Wednesday night's Trump town hall in New Hampshire.
Our job, as journalists, is to hold powerful people accountable and ask them tough questions. Our intrepid anchor Kaitlan Collins did just that. However, the premise is that the person in power on the receiving end of those questions will answer them. What Trump did was hijack a town hall to do what he always does – distract, deflect, lie, insult his opponents, insult his questioner and play to his base, who loves it all.
Watching Trump do this for over an hour, as a clearly packed crowd of his supporters applauded and laughed at his lies and smears, was a brutal reminder that Trump is not defeated, he is not chastened nor is he irrelevant. It was also a warning that these kinds of events, however well-intentioned, are not in the best service of democracy, transparency, accountability or any of the other things good journalism efforts at.
SE Cupp is a CNN political commentator.
Mondaire Jones: America is in greater danger than we thought
The audience reactions during CNN's presidential town hall with Trump show that America is in greater danger than perhaps many of us thought.
The assembly of Republican and "undeclared" voters at St. Anselm College in the critical early primary state of New Hampshire stood behind Trump, raucously applauding the former president throughout the night despite the stream of falsehoods he uttered — including lies about the 2020 election being stolen.
They applauded when he said he would consider pardoning "a large portion" of the January 6 insurrectionists, whose violence he greatly downplayed. They also laughed when he mocked E. Jean Carroll, who won a civil lawsuit against him on Tuesday, with a federal jury finding Trump liable for sexually abusing and defaming her.
These reactions show how entrenched Trumpism is within the Republican Party. The audience members who applauded Trump's lies and immoral behavior on stage represent a Republican electorate that largely rejects widely disseminated, clear evidence contradicting what it wants to believe or — worse — knows is the truth and doesn't care.
Mondaire Jones is a CNN political commentator and former Representative for New York's 17th Congressional District. He also serves as a member of the US Commission on Civil Rights.
Geoff Duncan: Trump is stuck in 2020, and so far the GOP is too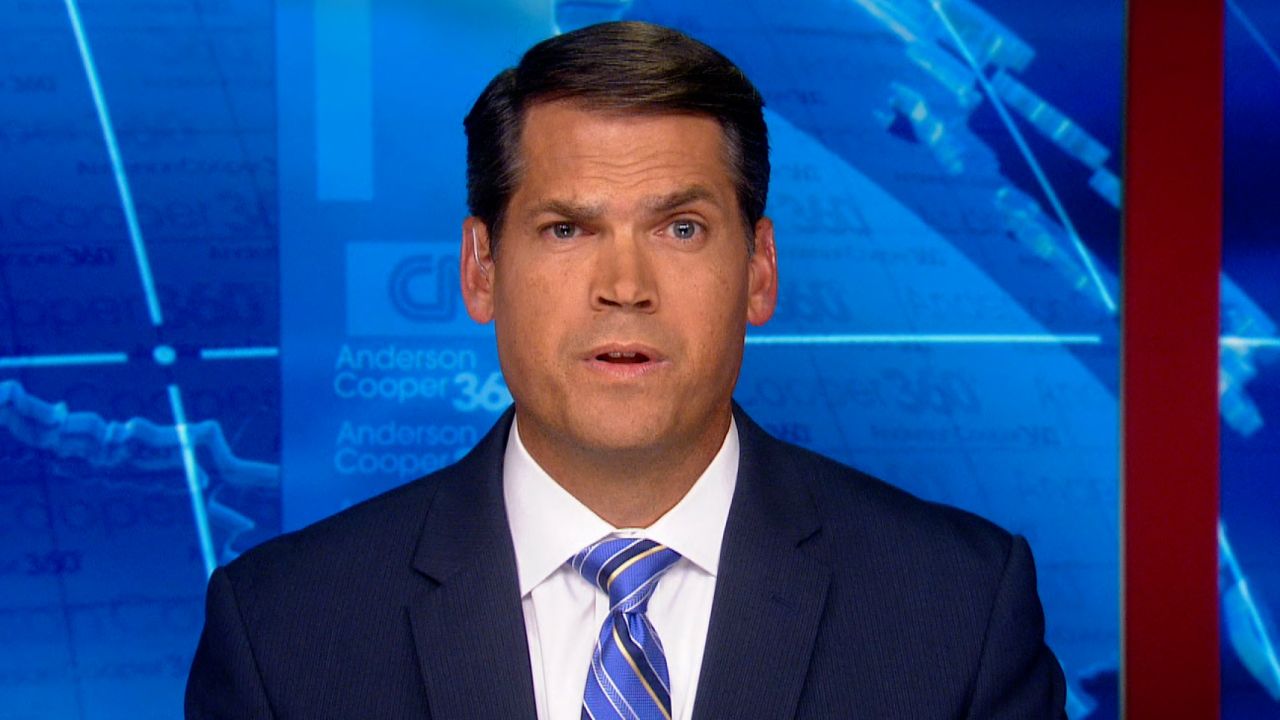 Former President Donald Trump took the stage at Saint Anselm College as the frontrunner for the 2024 Republican nomination, but it's clear that his mindset is still stuck in 2020.
From accusing former Vice President Mike Pence of doing something "wrong" on January 6 to defending his "perfect" call with Georgia Secretary of State Brad Raffensperger, a defiant Trump dug in on the election denialism that has come to define his presidency. He refused to back down from the disproven claims that there was widespread election fraud in 2020, and even labeled January 6 a "beautiful day."
On the major policy issues of the day – immigration, federal debt, abortion – he offered little, if anything, in the way of specifics. He barely took the time to remind voters about the rightful accomplishments of his presidency, like the significant tax cuts that were enacted in 2017.
The town hall comes at a perilous time for Biden, after a recent Washington Post/ABC News poll showed the president's approval ratings sinking into the mid 30s amid growing doubts about his fitness for office. But Trump squandered the opportunity to exploit Biden's weaknesses, and instead of using the primetime appearance to appeal to swing voters in the suburbs, he played the base's greatest hits.
Still, Trump's charisma and showmanship were undeniable. The crowd roared with applause at multiple moments. Thus far, it's undeniable that Trump is the leader of the GOP pack.
If Republicans fall for his snake oil again, we have no one but ourselves to blame if we lose another election.
Geoff Duncan, a CNN political contributor and Republican, served as Georgia's lieutenant governor from 2019 to 2023. He is a former professional baseball player and the author of "GOP 2.0: How the 2020 Election Can Lead to a Better Way Forward for America's Conservative Party."