Belgian cyclist Remco Evenepoel had a tough day at the Giro d'Italia on Wednesday after the world champion and pre-race favorite was involved in two crashes, the first involving a dog.
Video footage shows the dog walking on the other side of the road before running directly at the peloton as it raced past.
One rider appeared to spot the potential risk and pointed in the dog's direction, but it was too late for those riders behind.
In rainy conditions, the incident caused chaos with multiple riders having to slam on the breaks and swerve out the way.
Evenepoel was one of the fallers and could be seen sitting on the side of the road after coming off his bike – the dog appeared unharmed as it trotted away.
The incident occurred with around 150 kilometers remaining of the stage which gave Evenepoel enough time to catchup with the rest of the peloton, despite taking a few minutes to recover.
However, the wet conditions made for a treacherous day of racing and the Soudal Quick-Step rider hit the tarmac again after a crash less than two kilometers from the finish.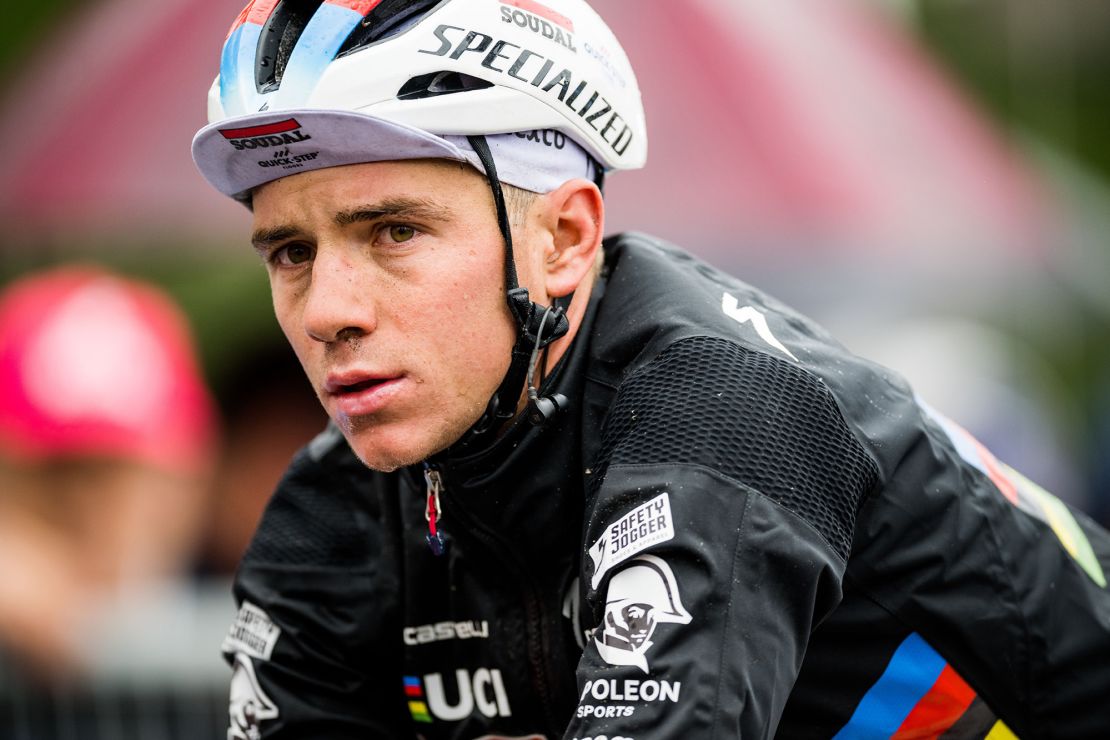 The second crash was more serious and team doctor Toon Cruyt said Thursday's stage could be a struggle for Evenepoel.
"After the first crash, things looked to be good for Remco, which at that moment was a big relief," Cruyt said in a statement.
"The problem is that following his second crash he has a lot of pain on his right side and a hematoma with contraction of his muscles and some problems with his sacrum bone.
"Hopefully, with some good massage and osteopathic treatment followed by a good night's rest things will be better. We will know more Thursday morning, but what's sure is that stage six will be a difficult one for him."
Alpecin-Deceuninck's Kaden Groves eventually won the incident packed stage, despite himself crashing with seven kilometers remaining.
"It's a dream to win, this is a race I've been focusing on since November or December … After two third places this week, they (the team) delivered me to a win," Groves said.
Andreas Leknessund currently leads the overall standings with Evenepoel still sitting second despite a day to forget.