Tom Brady, who announced February 1 he was "retiring for good" after 23 seasons in the NFL, has been invited to the New England Patriots' home opener, team owner Robert Kraft said.
Of Brady's record seven Super Bowl wins, six came with New England, where he spent 20 years.
"The NFL is over a century old, and 20% of those years of the NFL, the greatest player in the history of the game played right here in Foxboro, and I'm happy to tell you and your audience that I invited him back to come here and be with us at the opening game and let the fans in New England thank him for the great service he gave us for over 20 years," Kraft said.
"It will be the beginning of many celebrations to honor Tom Brady and say thank you for what he did for us those 20 years playing for the New England Patriots."
The full NFL schedule will be released Thursday night.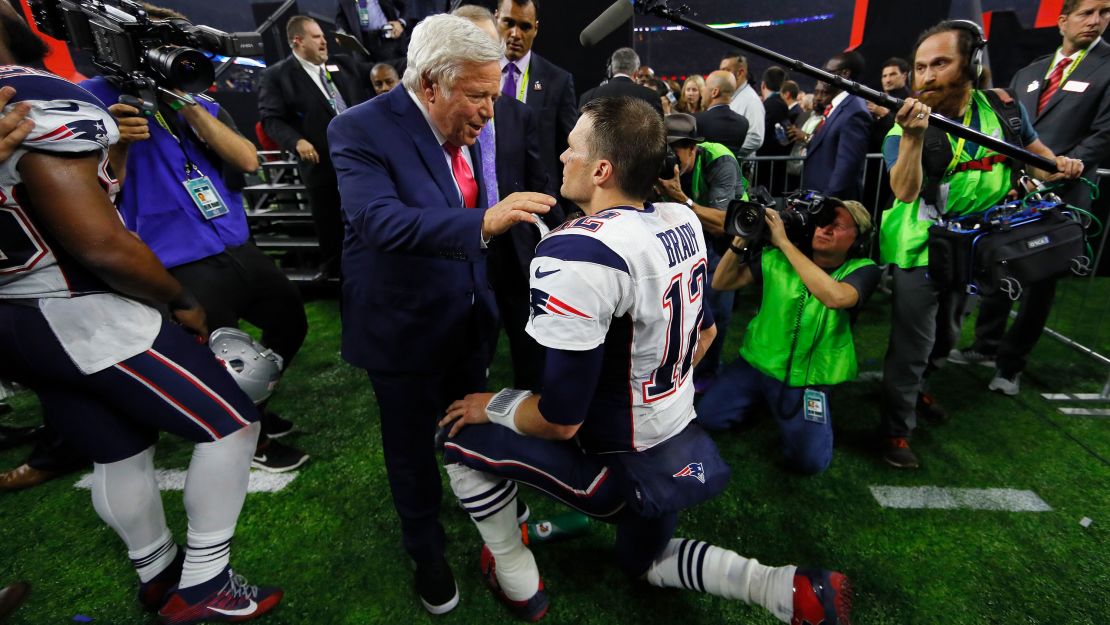 On February 2, a day after Brady announced his retirement, Kraft told CNN that he wanted Brady to sign a one-day contract and officially retire as a Patriot. Up to this point, that has not occurred.
"Not only do I want it, our fans are clamoring for it," Kraft said at the time. "To us, he is always has been and always will be a Patriot. We will do everything in our power to bring him back, have him sign off as a Patriot and find ways to honor him for many years to come."
February was Brady's second retirement announcement, with the first coming on the same date for the quarterback in 2022 before changing his mind and coming back for one more season with the Tampa Bay Buccaneers.