José Mourinho, who in 2004 famously referred to himself as the 'The Special One' as he was introduced to the media as the new Chelsea manager, is having quite a week.
Under the 60-year-old's watchful gaze, Italian club Roma is well placed to reach this season's Europa League final having beaten Bayern Leverkusen 1-0 in the first leg of the semifinal on Thursday.
Even before Roma's victory, Mourinho was also being linked with a move to one of the richest clubs in world football – Paris Saint-Germain.
Under Christophe Galtier, PSG looks set to win yet another Ligue 1 title but was dumped out of the Champions League by Bayern Munich in the round of 16, despite boasting some of the biggest stars in the sport – notably Neymar Jr., Kylian Mbappé and arguably the greatest player in history, Lionel Messi.
It's also a club in somewhat of a crisis having recently suspended Messi for two weeks after he left France to attend promotional events in Saudi Arabia.
The club has had to condemn fans for targeting both Messi and teammate Neymar in recent weeks.
Mourinho has shown he has the personality and ability to manage top players in fractured dressing rooms, but he has been quick to brush off the speculation.
"If they called, they didn't find me," he quipped in a Sky Sport Italia interview on Wednesday, when asked about the PSG reports.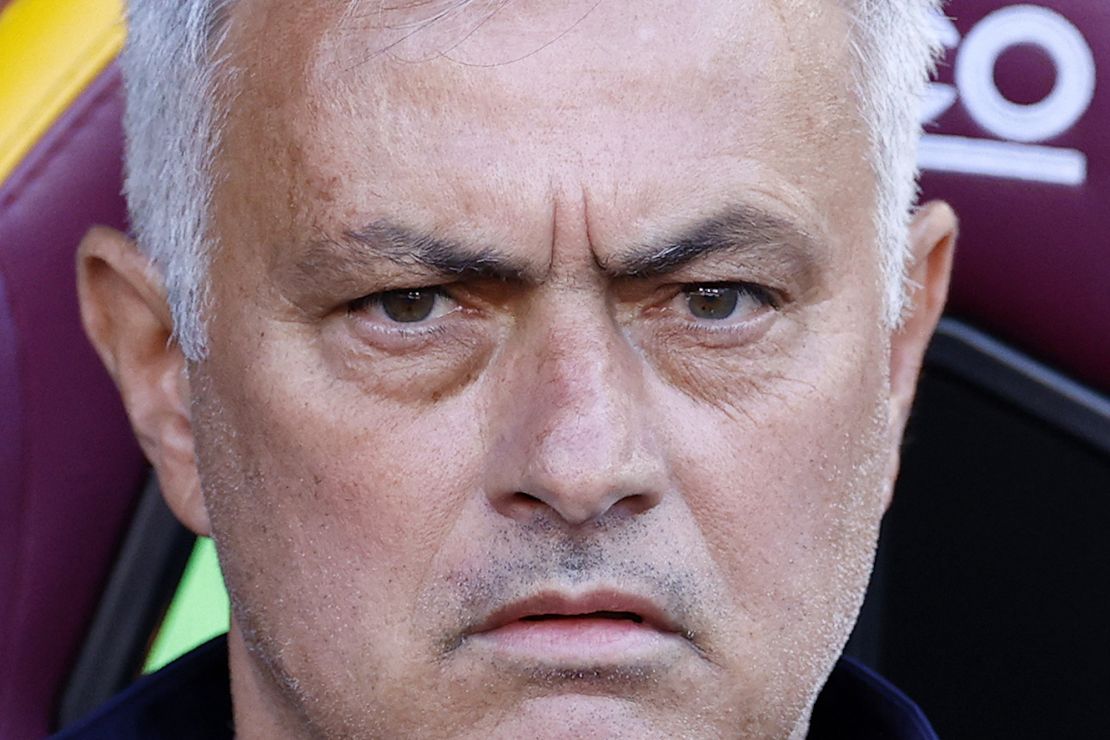 Prior to joining Roma, Mourinho managed Premier League club Tottenham Hotspur, but was unceremoniously sacked just before the Carabao Cup final in 2021.
Since then he's got back to winning ways, guiding Roma to its first trophy in 14 years after victory in the Europa Conference League last season.
Mourinho's current contract at the club runs until 2024 but, with the team seventh in Serie A, its qualification into next season's Champions League appears to depend entirely on winning the Europa League.
If his side slips up, football journalist James Horncastle suggests Mourinho may be tempted to try win the Champions League again with PSG – a tournament he's already won with Porto and Inter Milan.
"He sees Roma as a way to bounce back to another big job," Horncastle said on the Football Daily podcast.
"José is someone who ultimately wants to win wherever he goes and I think he feels that at Roma, unless they start changing the strategy and start spending more money, they're not going to be able to deliver a league title.
"He would like a project that is befitting his legacy again, which would be the chance to compete for a Champions League."
Roma success
While rumors swirl around his future, Mourinho was happy that his Roma side found a way to win the first leg of its Europa League semifinal.
His side came up against German outfit Leverkusen which is managed by one of Mourinho's former players – Xabi Alonso.
Friendships were put aside for Thursday's encounter at Roma's famous Stadio Olimpico though, as Edoardo Bove's second-half effort put the Italian side in the driver's seat ahead of the second leg on May 18.
"It's down to the lads," Mourinho told reporters after the win on Thursday.
"They have this mentality, this desire and this empathy – something I often say. They have a sense of responsibility that makes them want to give absolutely everything to make the fans happy."