President Joe Biden is coming under sustained pressure from both sides of the aisle over the administration's handling of the expiration of Title 42, the controversial Trump-era pandemic public health restriction that became a key tool to turn back migrants at the US-Mexico border.
Title 42 was a public health order established early on in the pandemic with the aim of preventing the spread of Covid-19, and it allowed authorities to swiftly expel migrants at US land borders. The measure expired on Thursday at 11:59 p.m. ET.
Now, US immigration agencies are returning to decades-old protocols at a time of unprecedented mass migration in the Western hemisphere.
As it grapples with the challenge, the administration has also pointed to additional authorities it is using following Title 42's expiration, including the expansion of legal pathways and a surge of resources to the border.
Biden faces the difficult task of showing he can control the border and handle an anticipated influx of migrants humanely, while navigating continued criticism from both Republicans and Democrats.
At the stroke of midnight on Friday, Secretary of Homeland Security Alejandro Mayorkas said in a statement that migrants should not "believe the lies of smugglers" as Title 42 had expired, reiterating, "The border is not open." He said the country is "ready to humanely process and remove people without a legal basis to remain in the US."
Mayorkas told "CNN This Morning" that the administration has "been planning for months."
"Really, what this situation reflects is the fact that we are operating within very serious constraints," he told CNN's Phil Mattingly Friday morning, pointing to "a fundamentally broken immigration system that hasn't been fixed for more than two decades" and Congress' refusal to provide the administration with more resources. He also blamed "a broken immigration system that was dismantled by the prior administration."
'Our plan will take some time, but our plan will succeed'
"I've been clear for months that the situation was going to be challenging. … I've also been very clear that we have confidence in our plan. That our plan will take some time, but our plan will succeed," Mayorkas told Mattingly.
The Department of Homeland Security previously released a six-pillar plan that outlined its post-Title 42 operations, including setting up additional facilities along the border to process migrants, bolstering transportation and leaning on a fast-track deportation process known as "expedited removal." Administration officials are still relying on that plan.
In addition, a new regulation that's gone into effect largely bans migrants who traveled through other countries on their way to the US-Mexico border from applying for asylum in the US.
While there are some exceptions, the new asylum rule generally applies to migrants who unlawfully cross the US-Mexico border. It does not apply to unaccompanied migrant children.
The asylum restrictions have drawn sharp criticism from immigrant rights advocates since they were proposed earlier this year and the rule is already facing legal challenges.
The administration is also sending an additional 1,500 active-duty troops to the border and leaning on Mexico to help stem migration in part by allowing the US to send certain migrants who aren't Mexican back across the border.
So far, the end of Title 42 has not triggered an influx of migrants on the scale some had feared. There was no "substantial increase overnight or an influx at midnight" of migrants after the end of Title 42, Assistant Secretary for Border and Immigration Policy Blas Nuñez-Neto told reporters Friday.
Still, in anticipation of a dramatic increase in migrant arrivals, a slew of communities – including border cities, New York state and the city of Chicago – have issued disaster declarations.
On top of criticisms from border cities and governors of red states, heads of major cities have voiced concerns – many of which have been the targets of GOP governors and officials in Southern states sending buses of migrants their way.
For example, New York City Mayor Eric Adams, a Democrat, has been vocal in his calls for more aid, saying the migrant arrivals in his city and others in the Northeast should be handled by the federal government.
Members of both parties are unhappy
Biden is facing criticism from both the left and right in Washington over his administration's handling of the US-Mexico border.
Sen. Kyrsten Sinema, an Arizona independent, railed on the Biden administration over its handling of the policy's expiration, calling for passage of her bill to give the administration new expulsion authority at the border.
"The Administration's insufficient preparation for the end of Title 42 is unacceptable, and Arizona border communities bear the cost," she said in the statement on Thursday.
Sen. Joe Manchin, a moderate West Virginia Democrat, expressed frustration about the administration being unable to come up with a "viable solution to prevent an unmanageable surge of migrants at our southern border."
"While I do not support every provision, Republicans in the House of Representatives are at least working on a border security bill to fill the leadership vacuum created by this Administration. Our country cannot maintain our superpower status if we cannot control our own border," Manchin said in a statement on Thursday.
Nevada Democratic Sens. Jacky Rosen and Catherine Cortez Masto, as well as Nevada Democratic Rep. Susie Lee, sent a letter to the president on Wednesday expressing "strong concerns that the federal government is still insufficiently prepared for the reality that Title 42 is coming to an end."
Rep. Henry Cuellar, a moderate Texas Democrat, was also critical of Biden's shift in approach to the border issue, recently telling Politico, "Politically, now the president's trying to move to the center when it comes to immigration policies – I think a little bit too late, but they're moving to the center now."
The end of Title 42 has also remained a target of intense criticism by conservatives.
The House of Representatives passed a sweeping border security bill this week that would restart construction of a border wall, increase funding for border agents and upgraded border technology, reinstate the "remain in Mexico" policy, place new restrictions on asylum seekers, and enhance requirements for E-verify, a database employers use to verify immigration status. The legislation, a wishlist from House Republicans, is considered dead on arrival in the Senate, which has a Democratic majority. The White House has also issued a veto threat. Still, the House's passage of the legislation serves as a messaging opportunity for one of the GOP's signature priorities.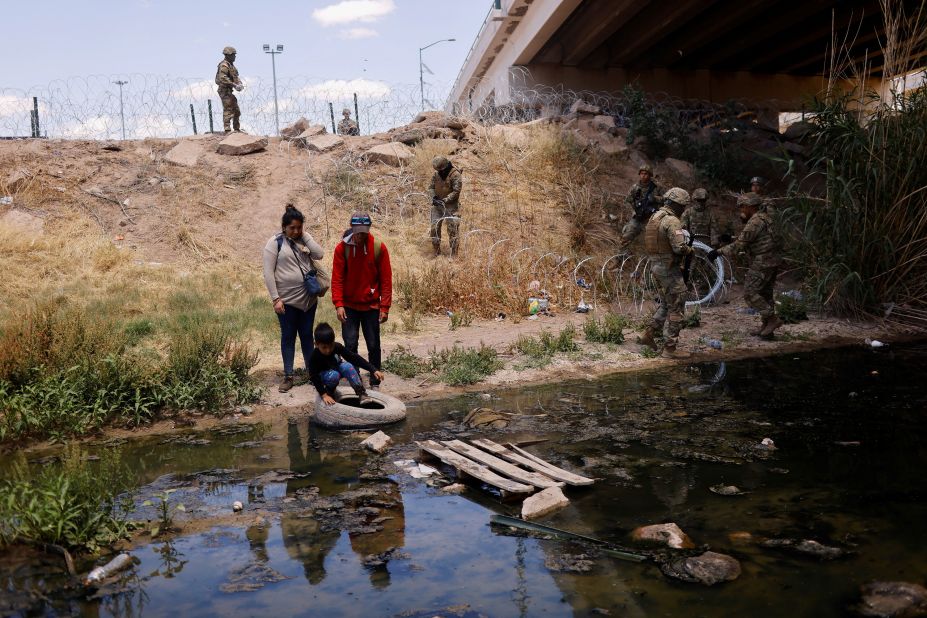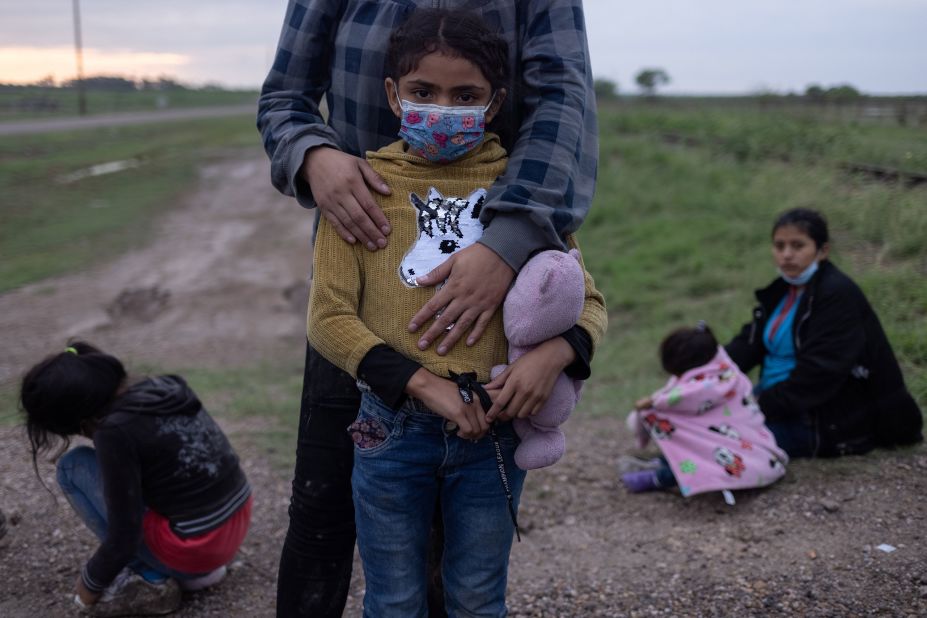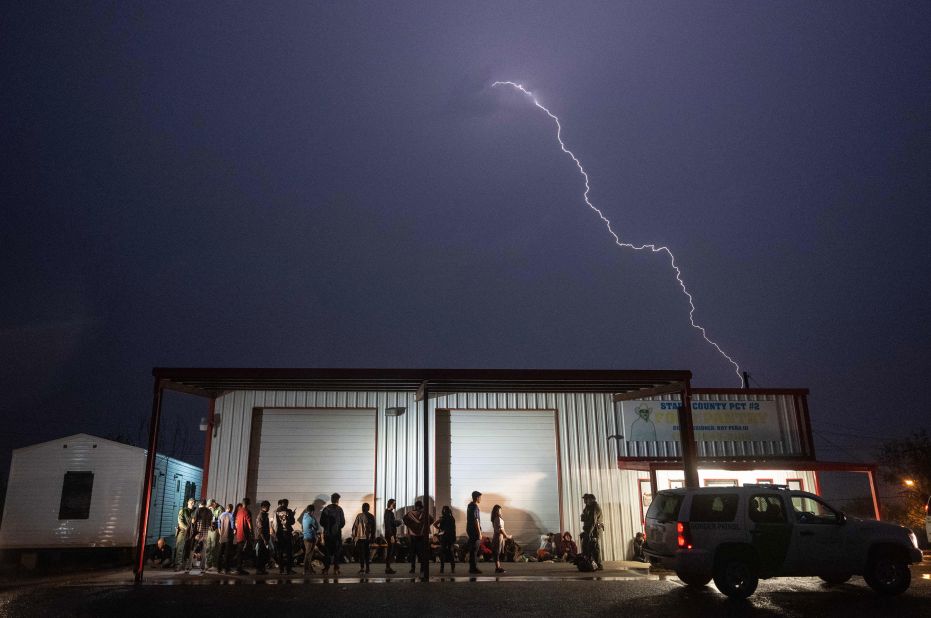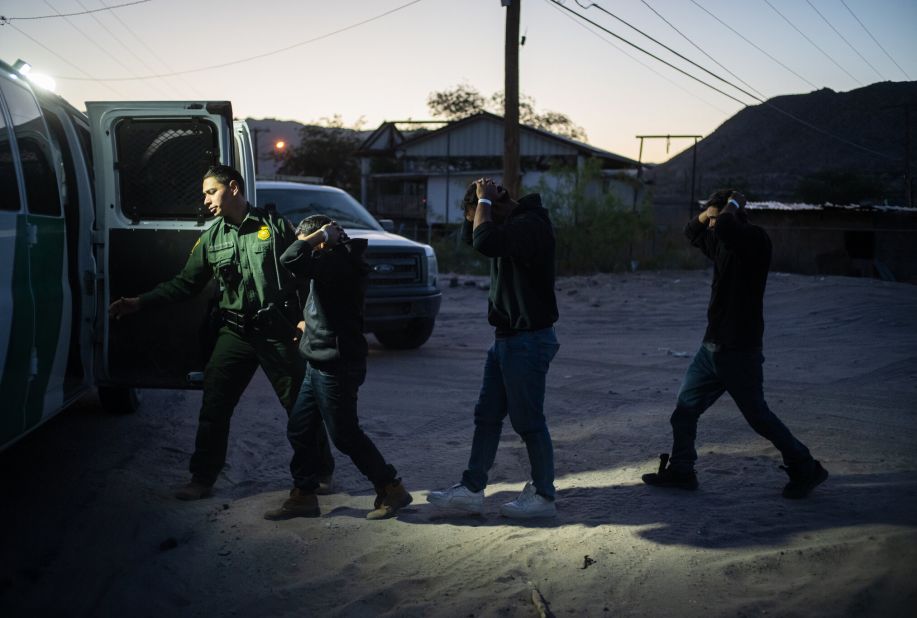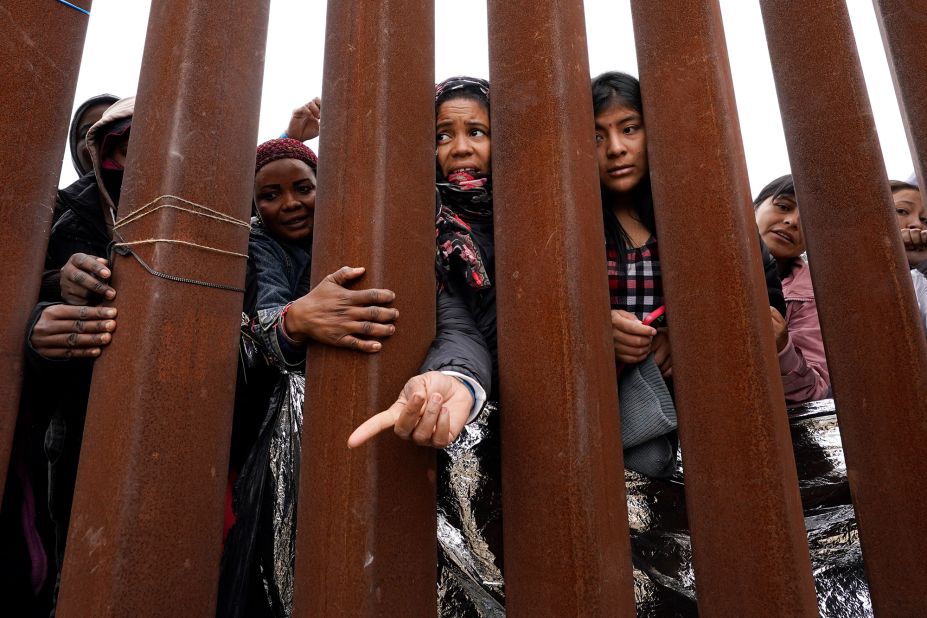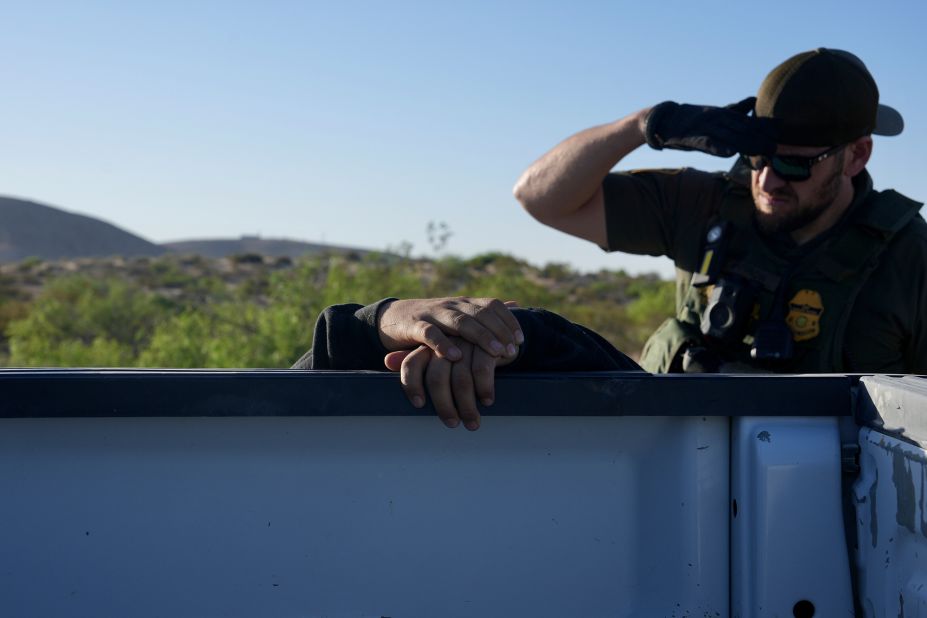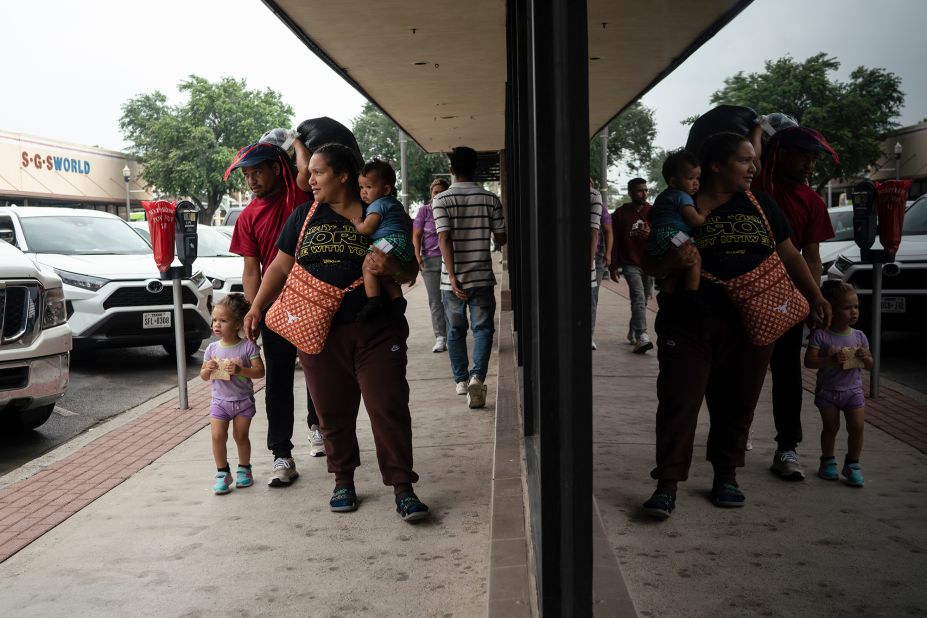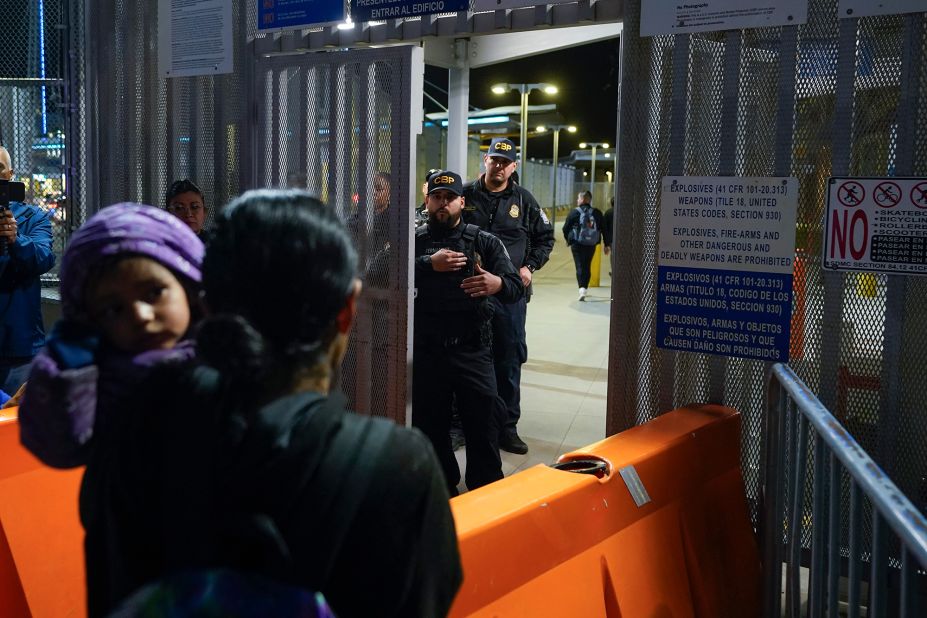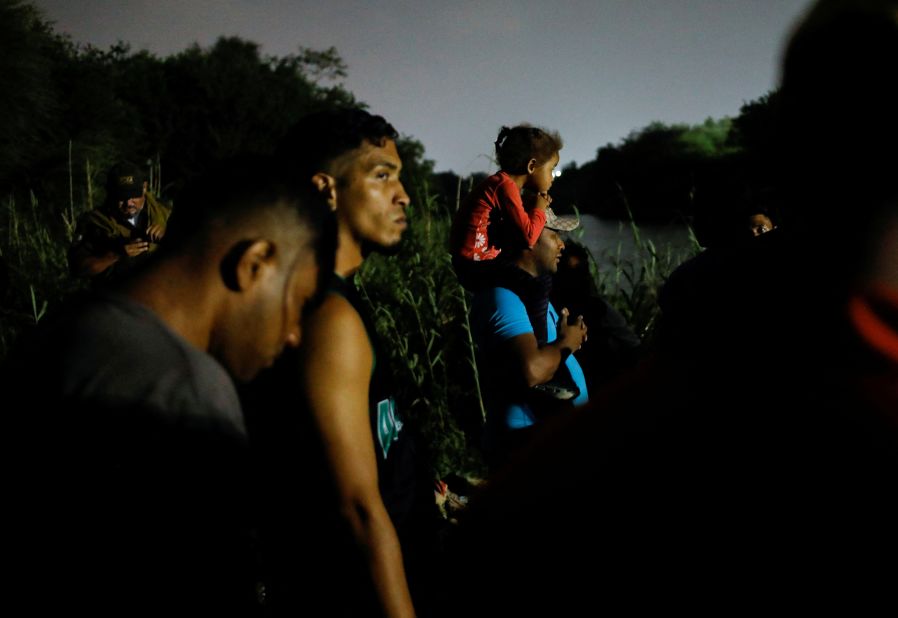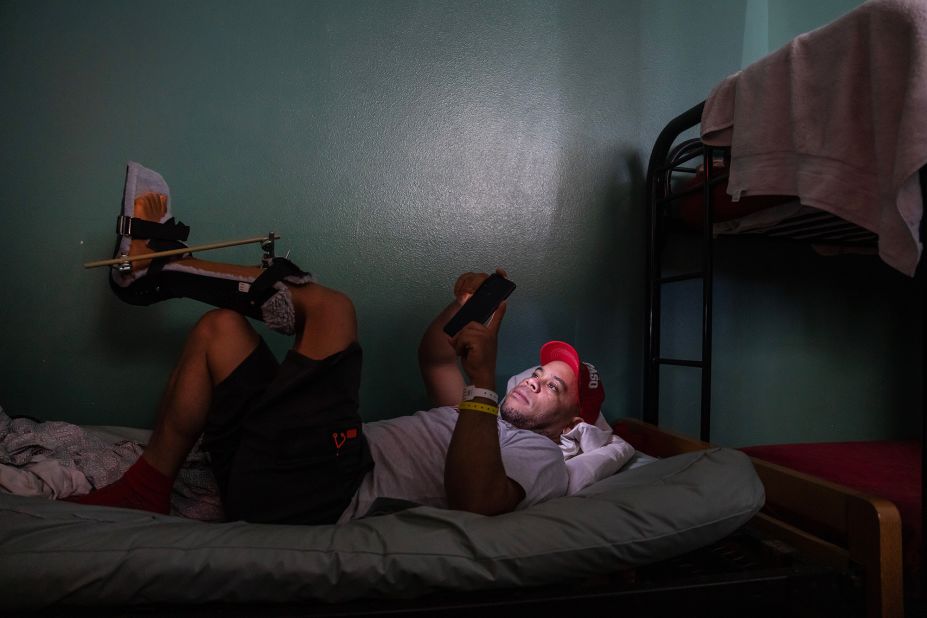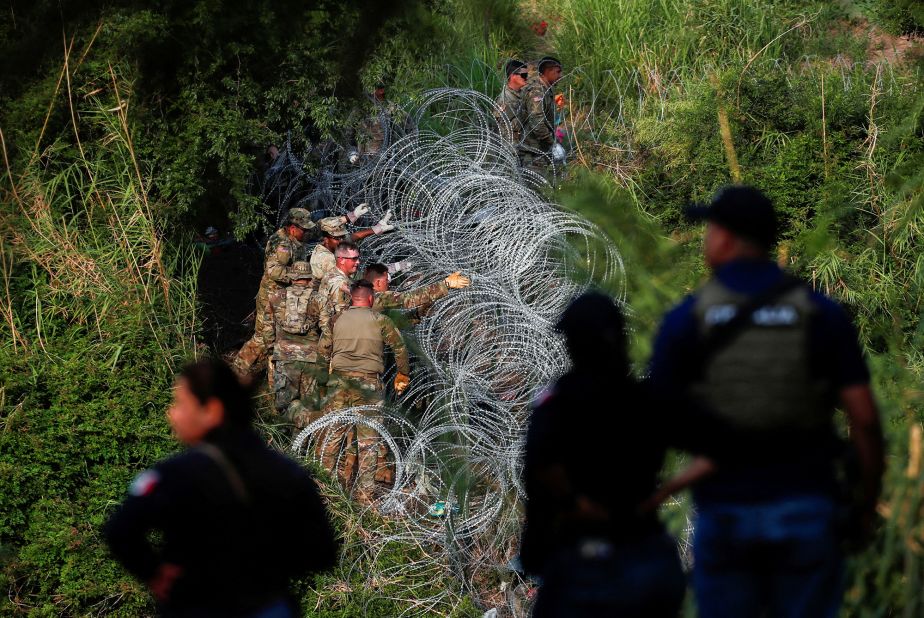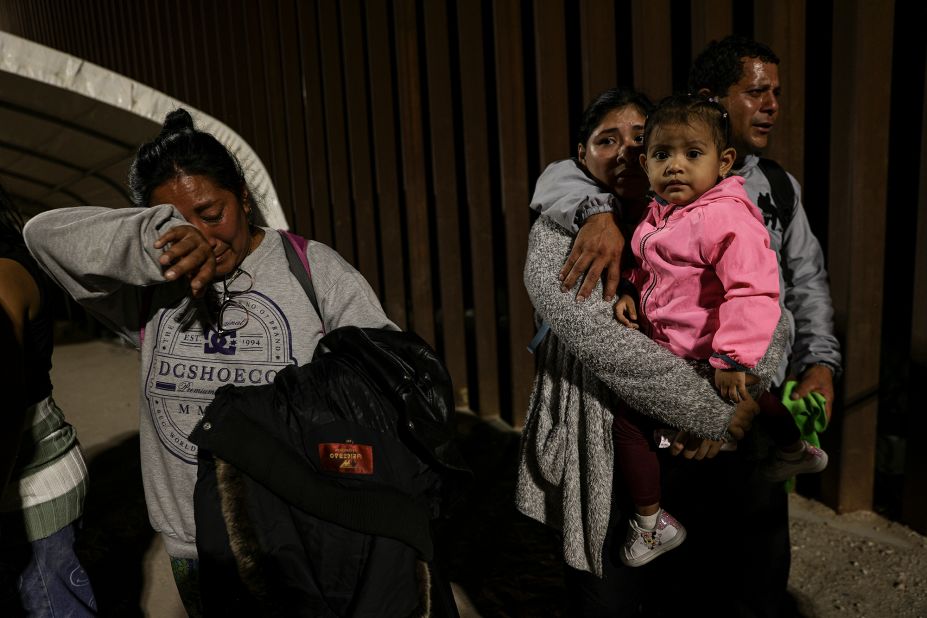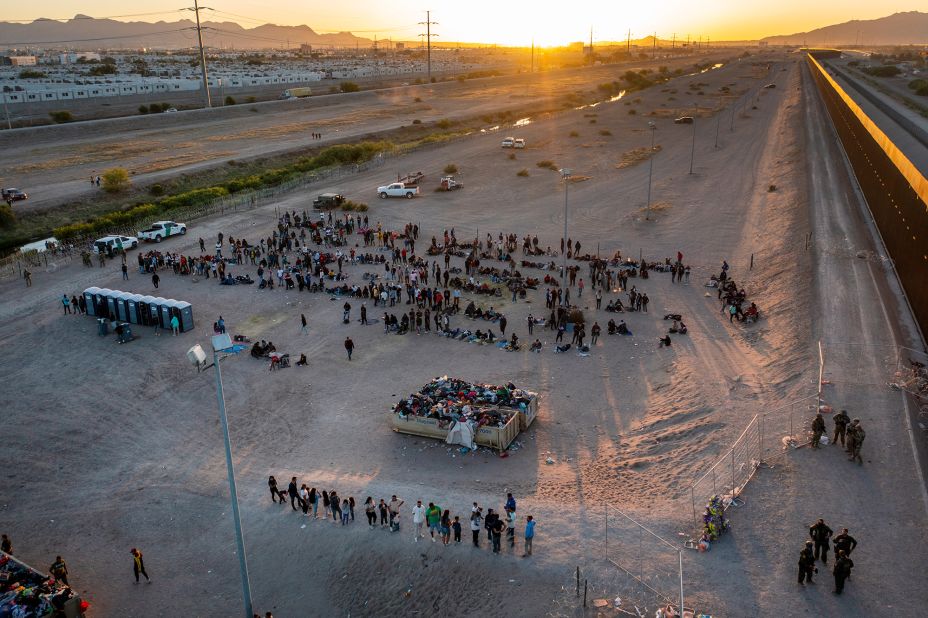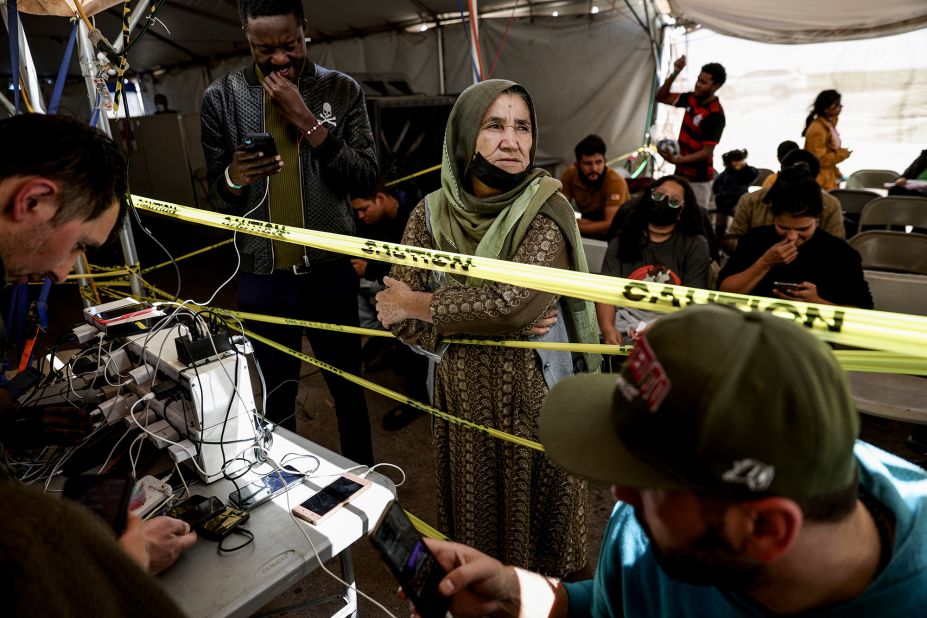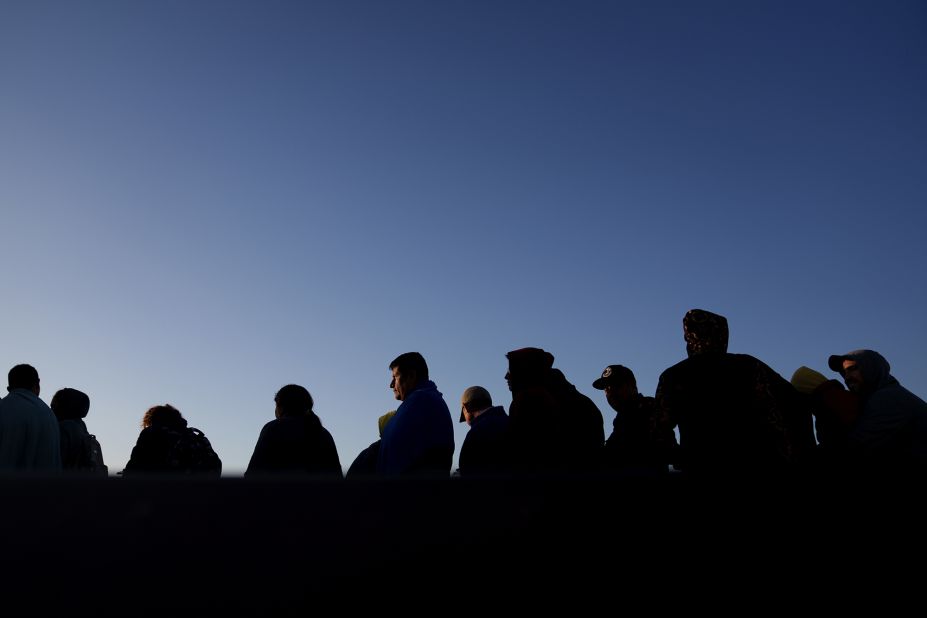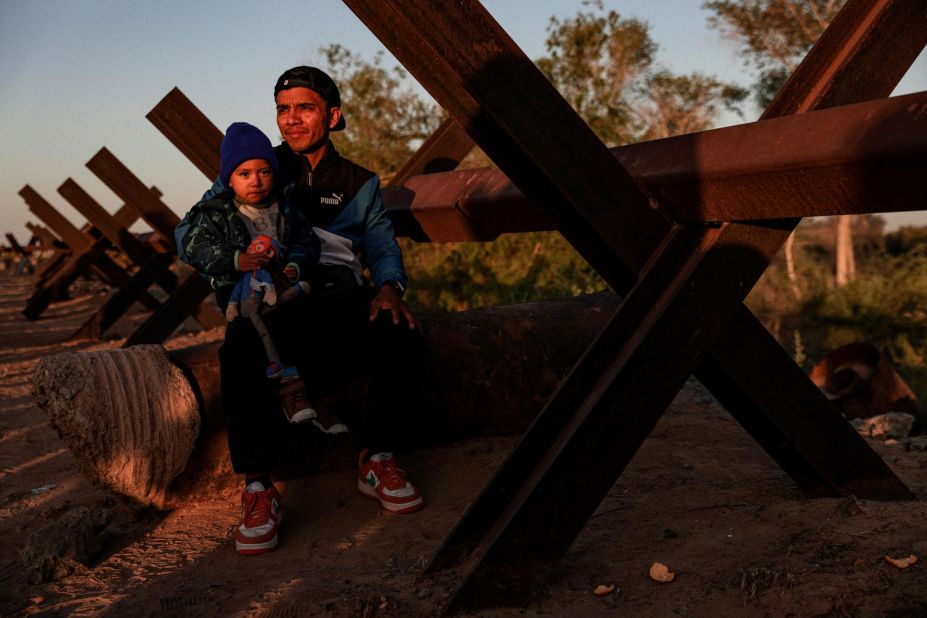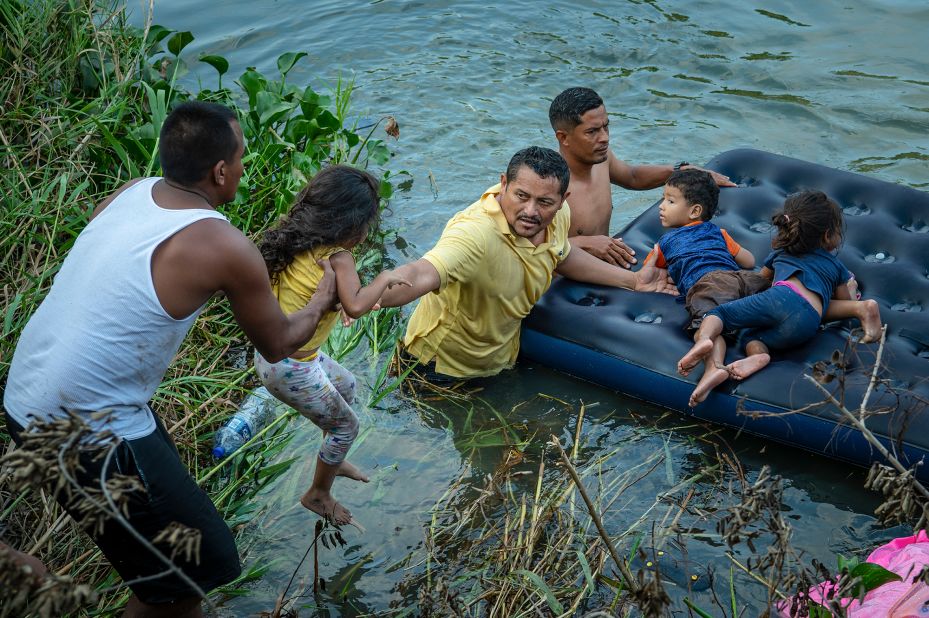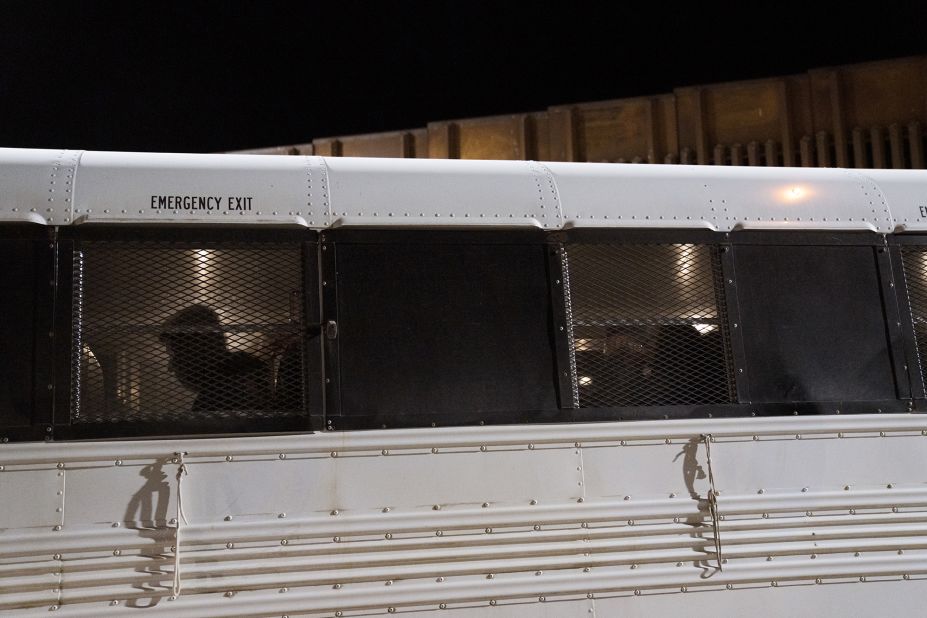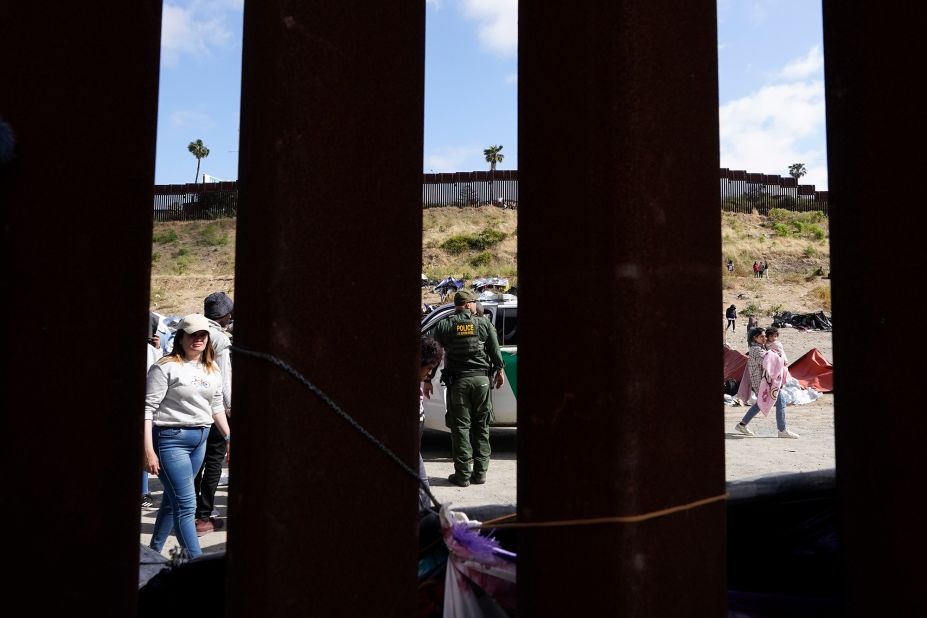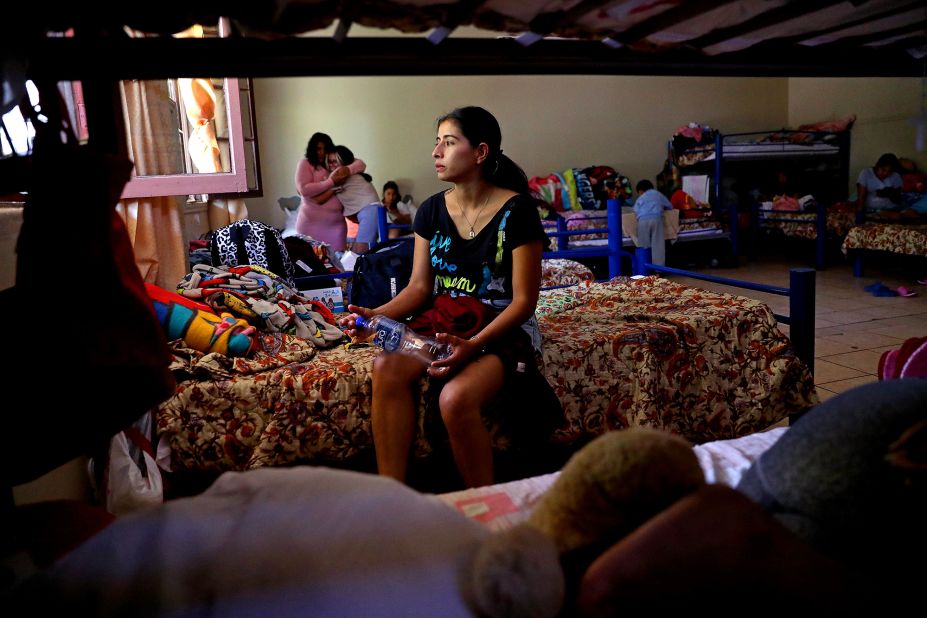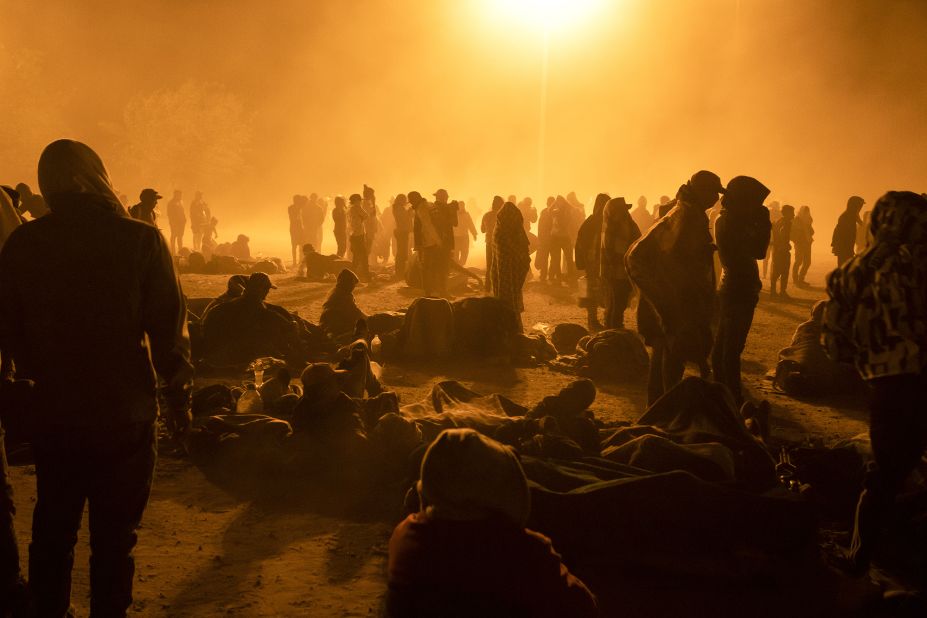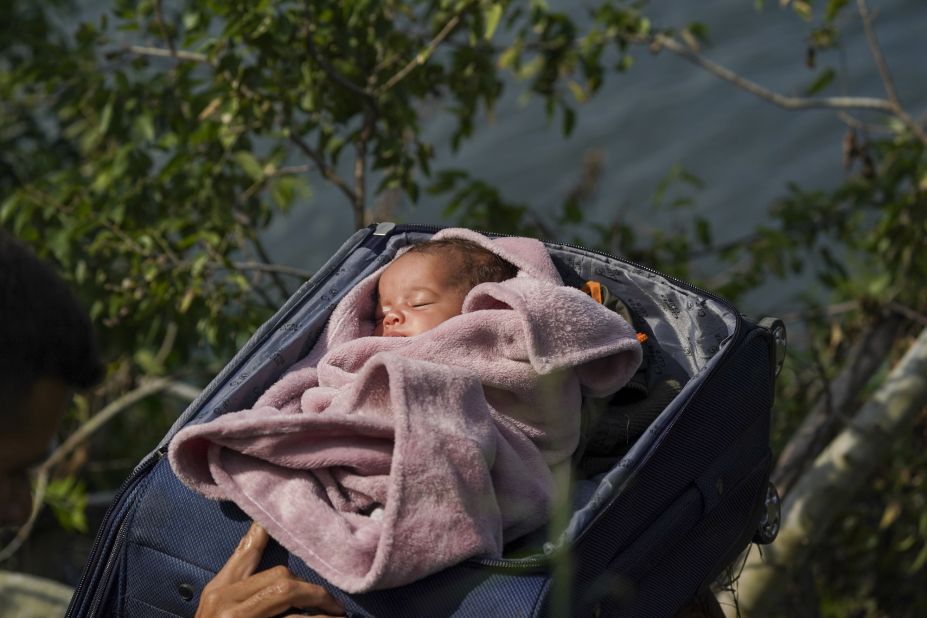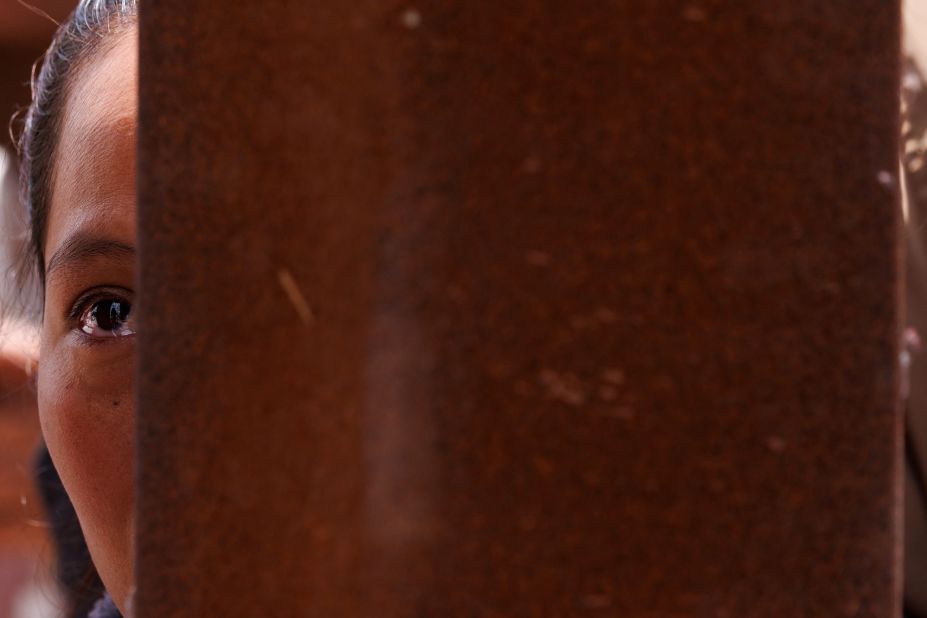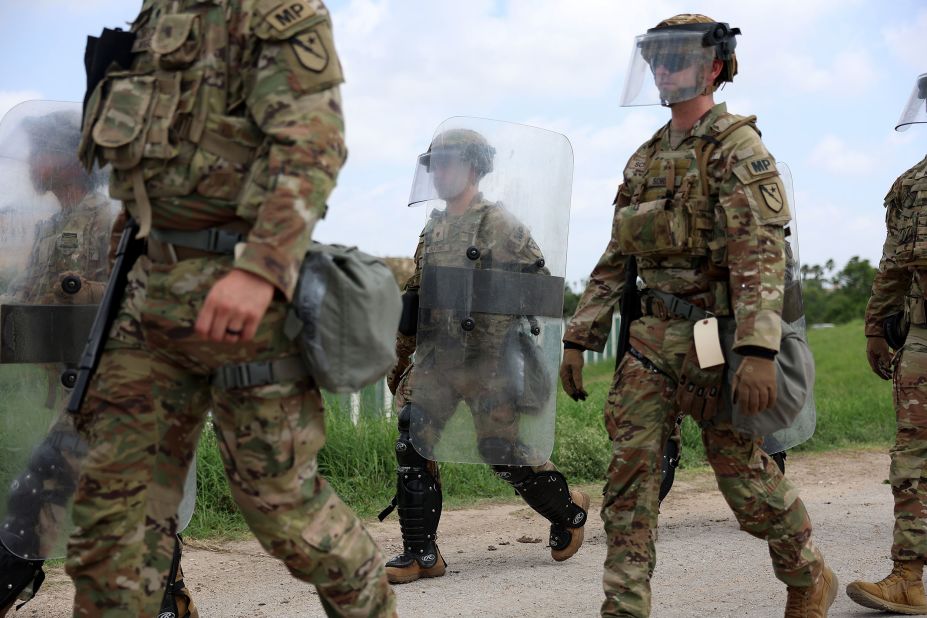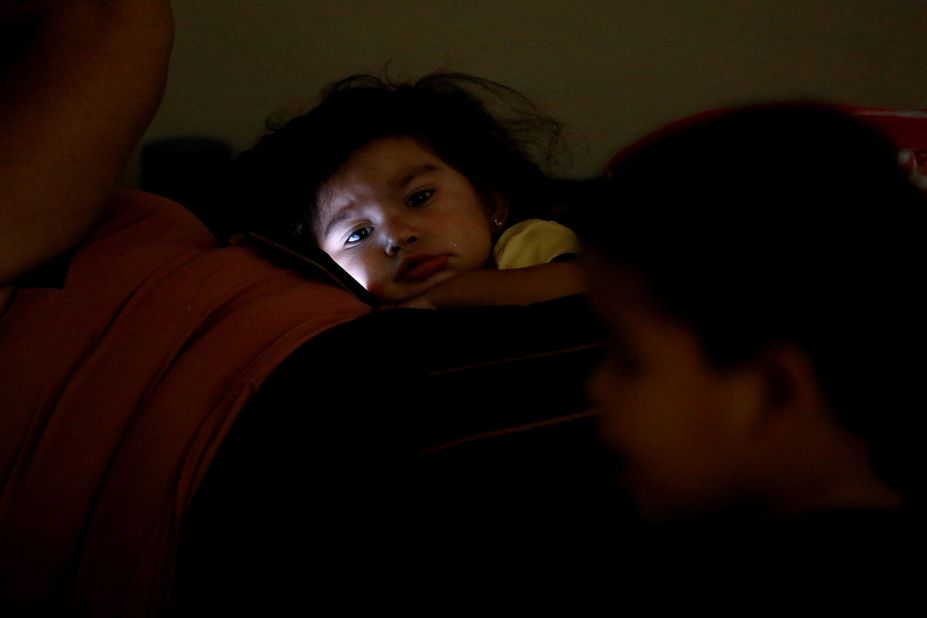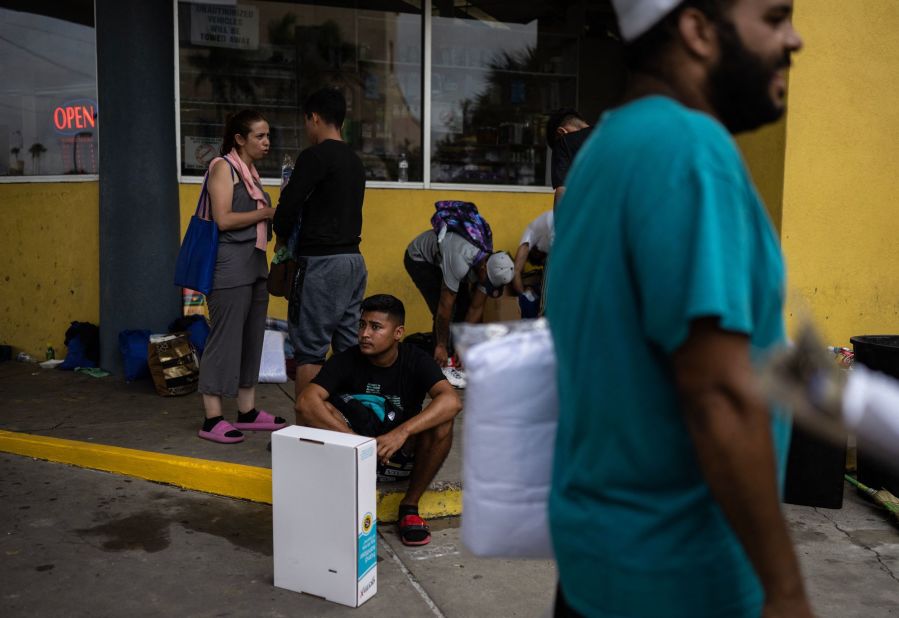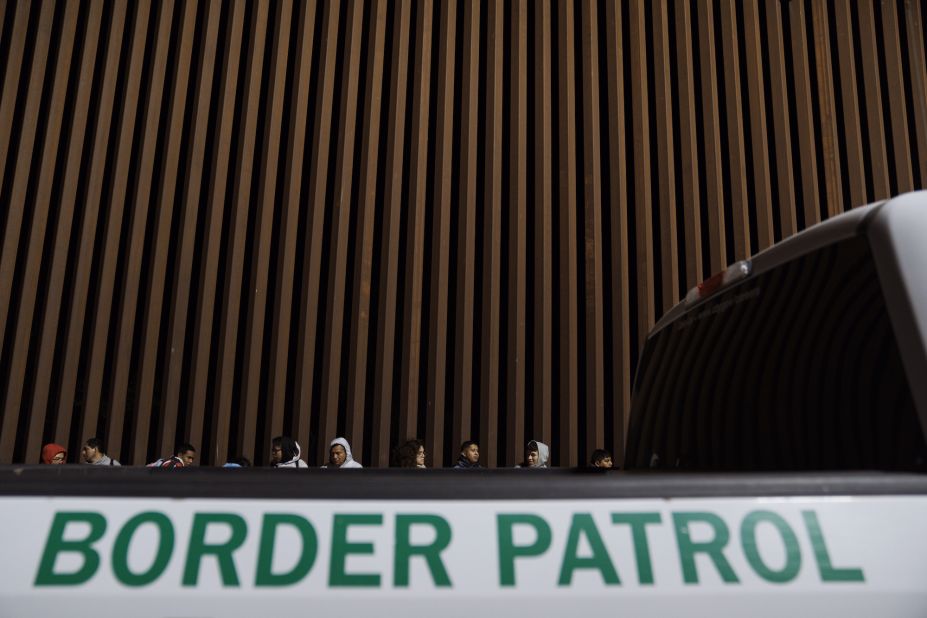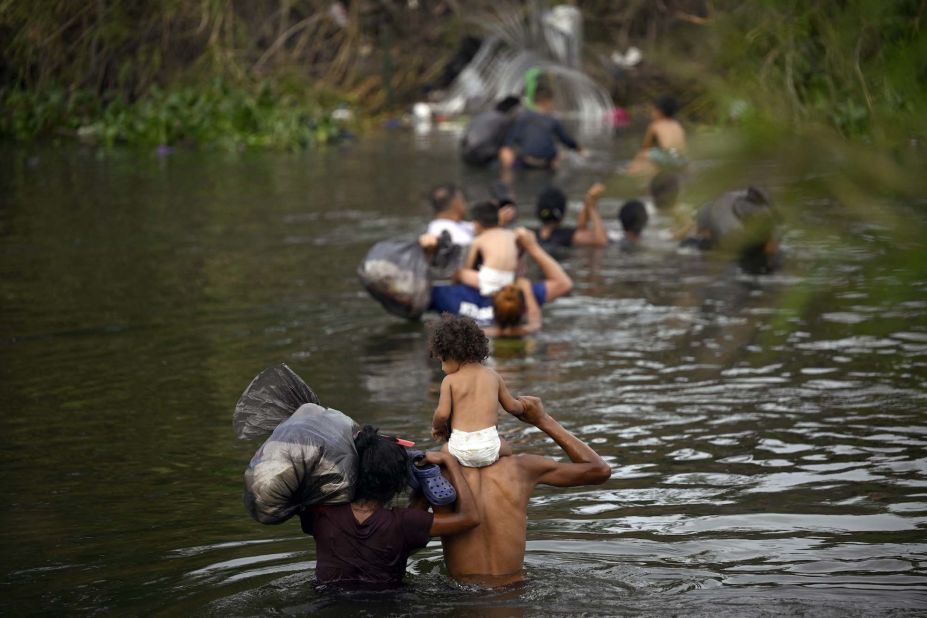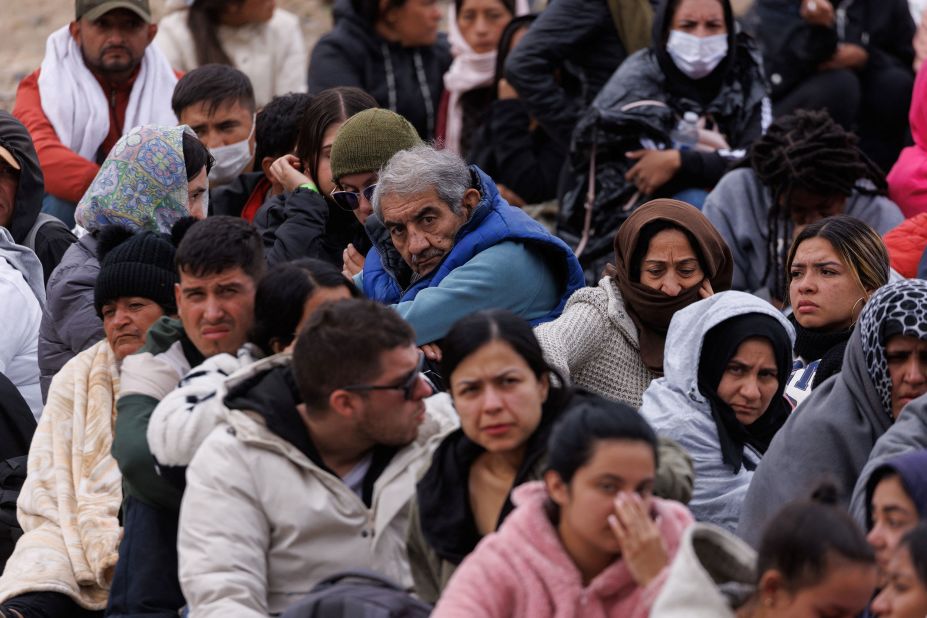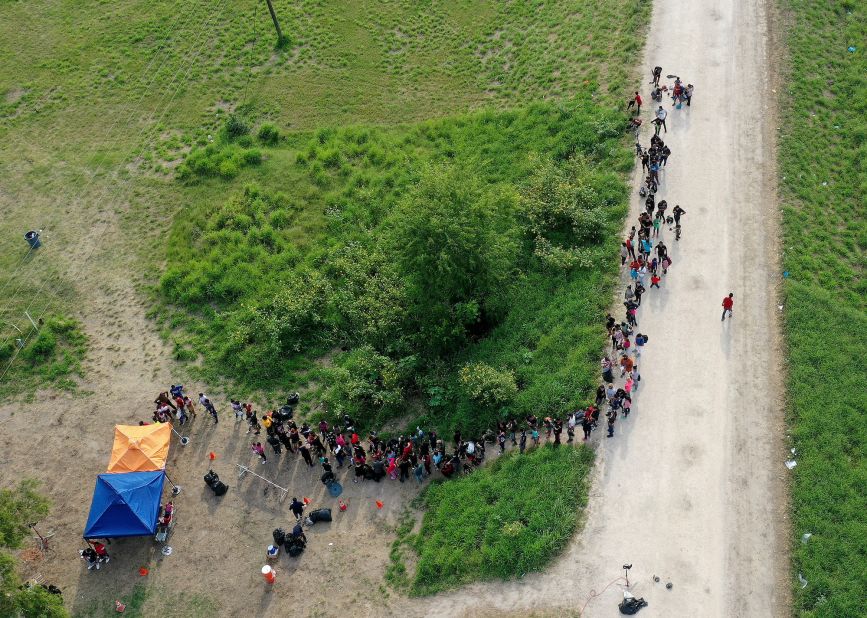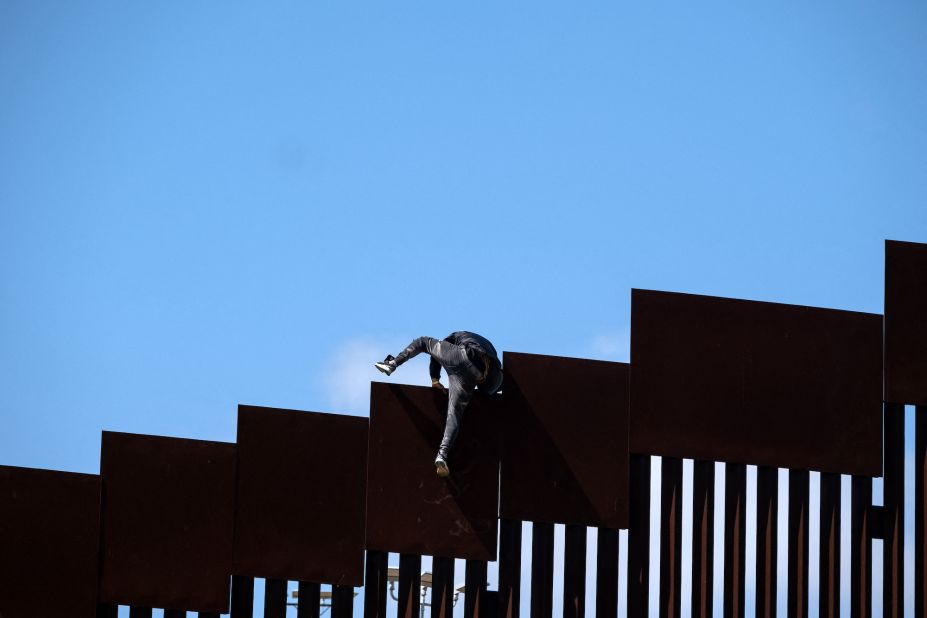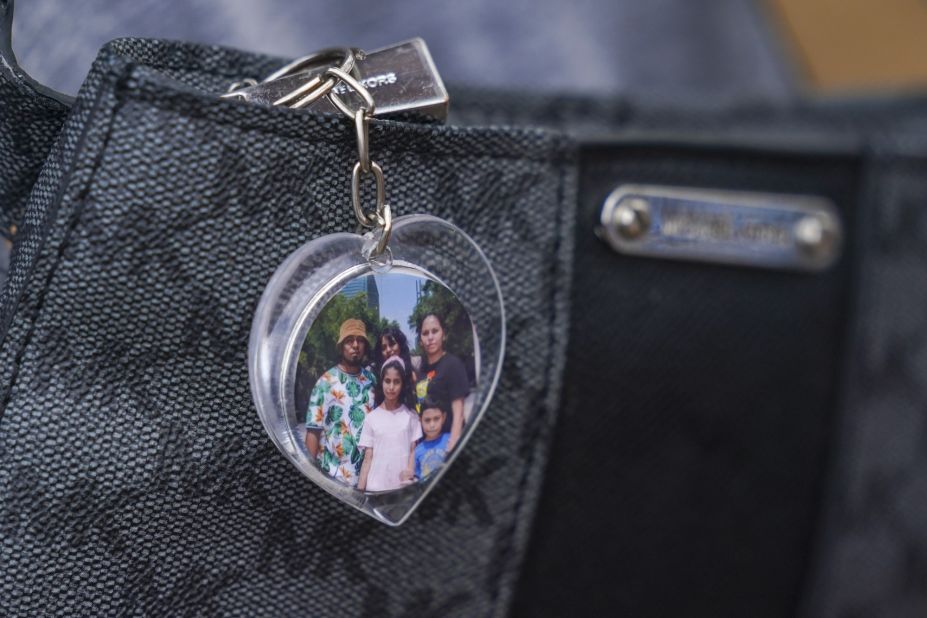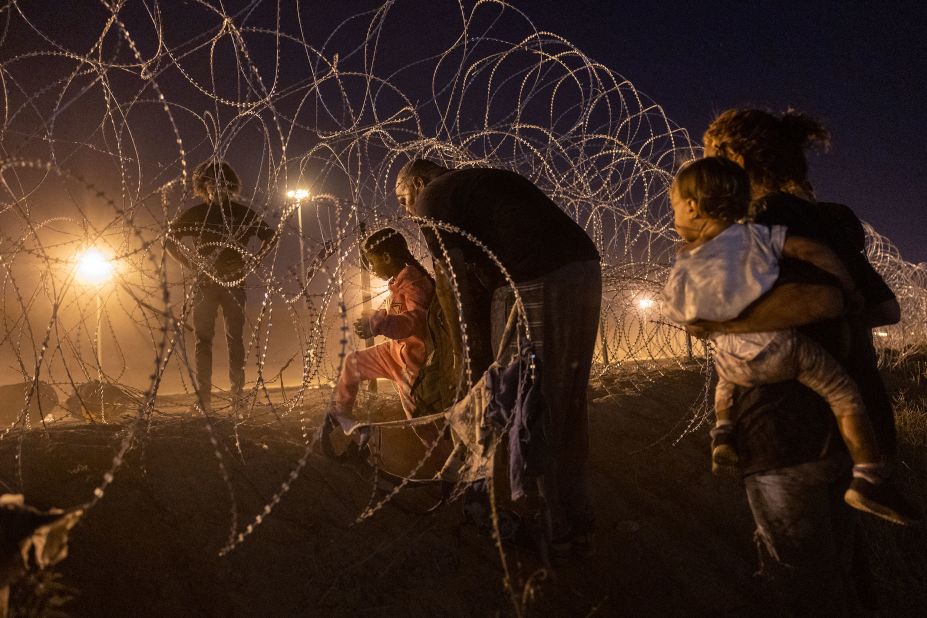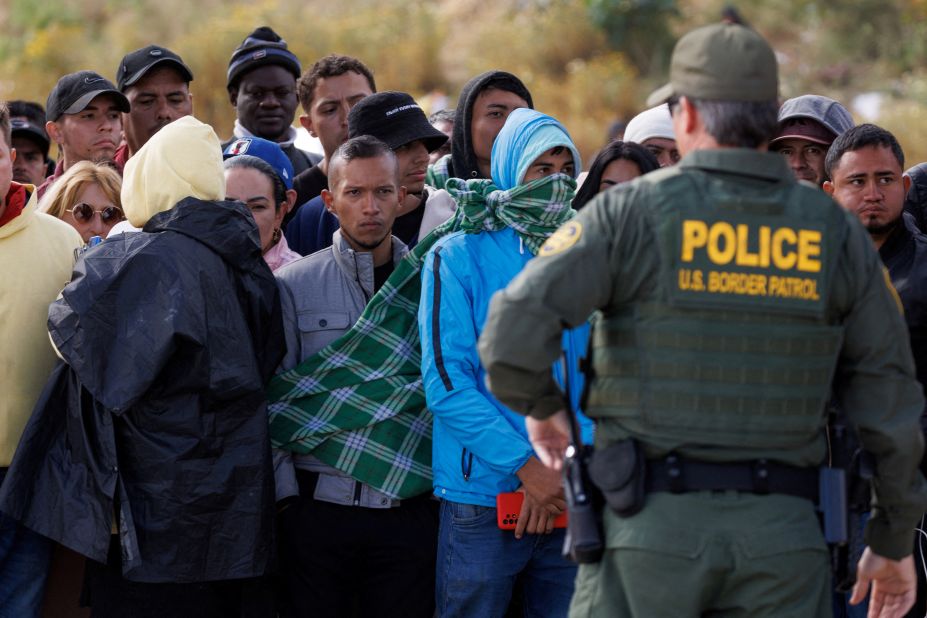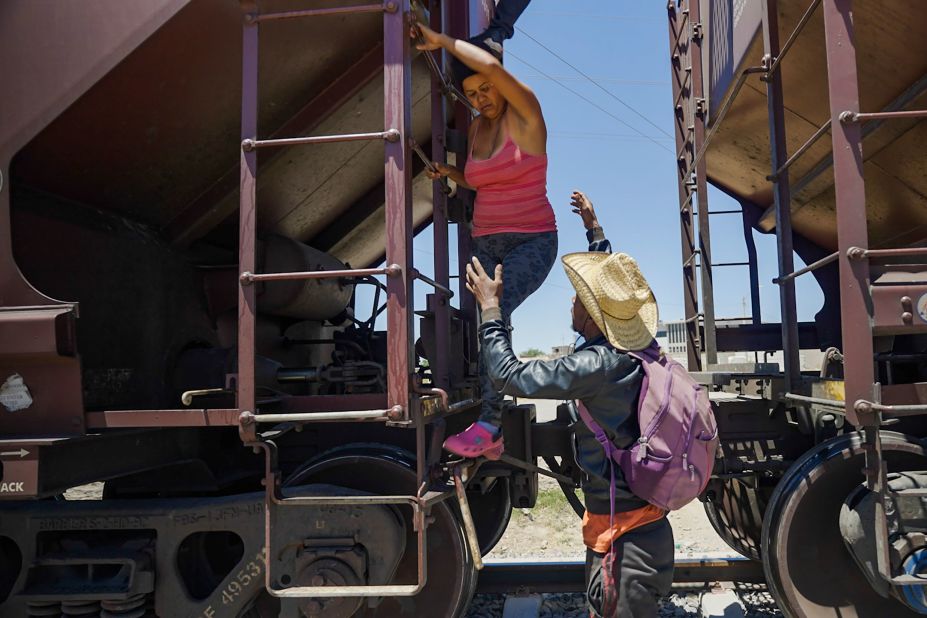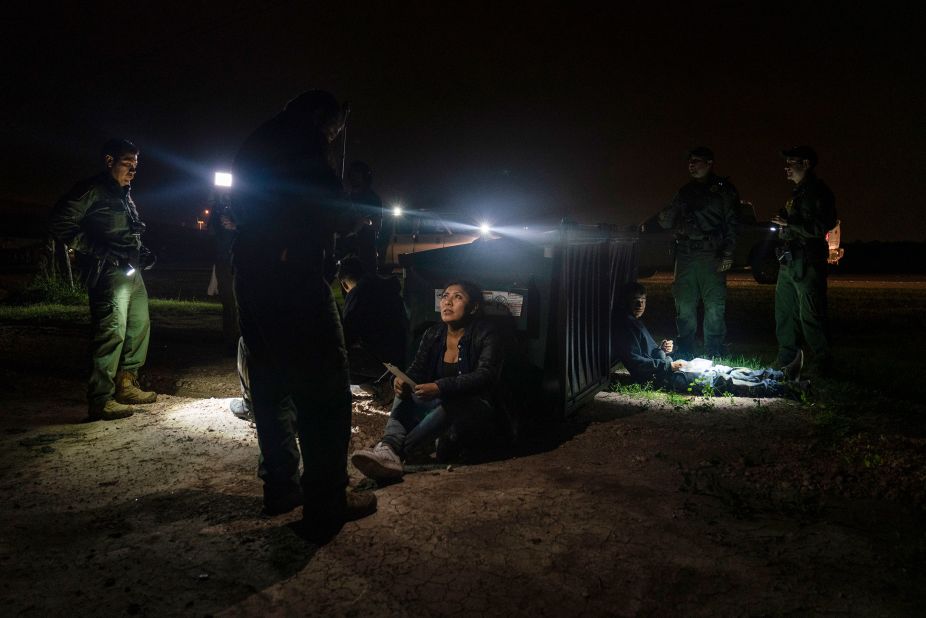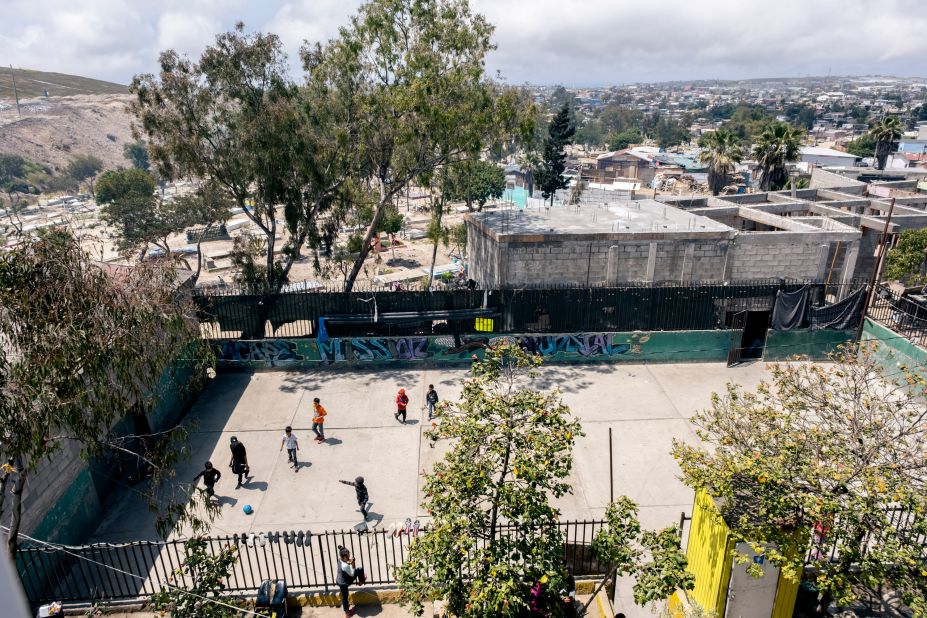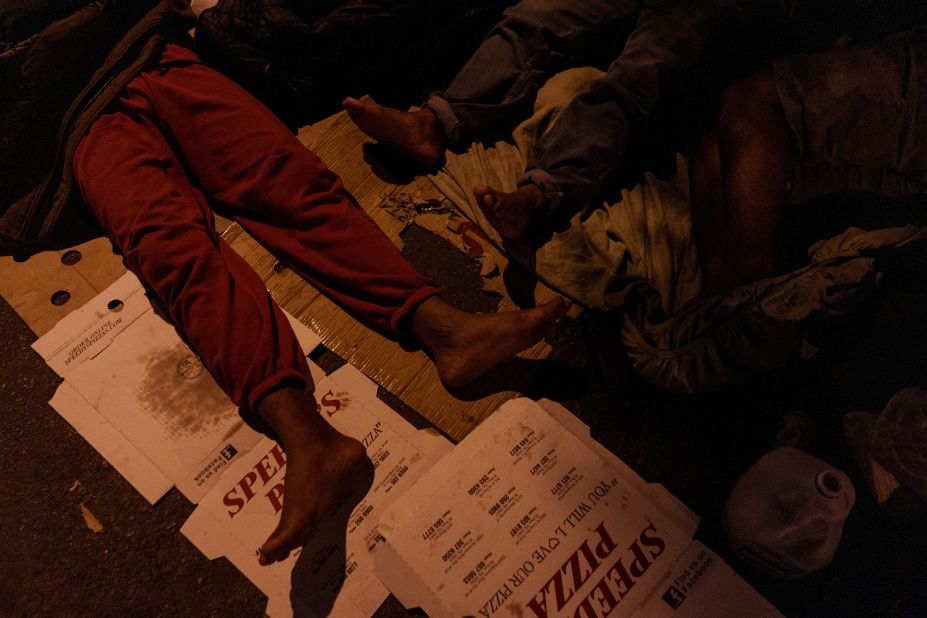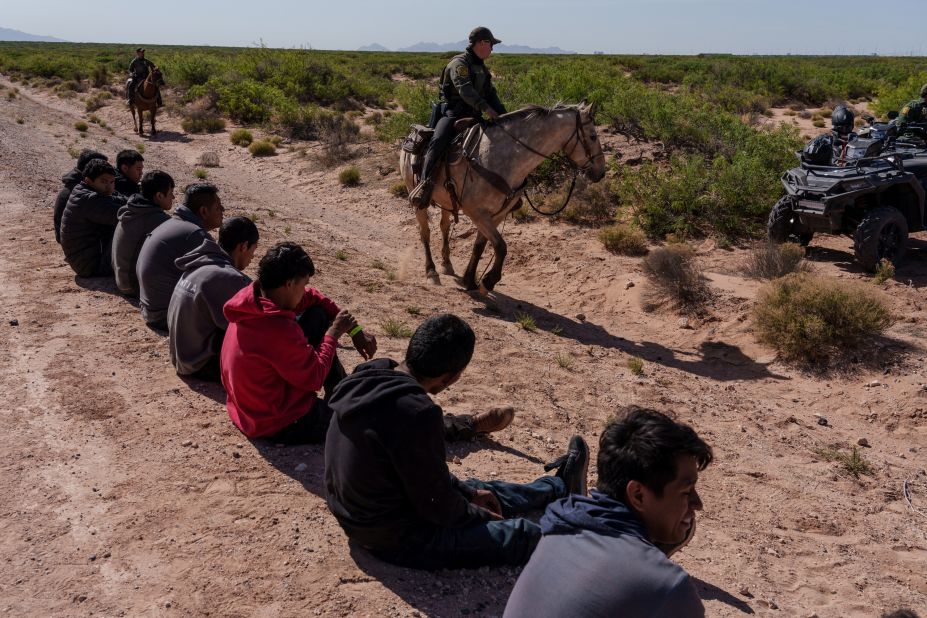 In pictures: The surge at the US-Mexico border
In a news conference Monday morning, Texas GOP Gov. Greg Abbott likened the expiration of Title 42 as the laying out of a welcome mat to migrants across the world, signaling America's borders are wide open.
Texas Republican Rep. Pete Sessions compared the current migrant situation to the US military's chaotic and deadly withdrawal from Afghanistan in 2021.
"Congress has been in this circumstance for quite some time, but we still have to worry about the lives and the safety of the men and women of law enforcement, the border patrol that are there, and for now two-plus years we have had dangerous conditions along the border," Sessions said on "CNN This Morning" on Friday. "This could be done far differently, like Donald Trump did, well okay perhaps, but that's not my point. My point is that this as chaotic as Afghanistan was."
However, the return to decades old protocol carries more legal consequences for migrants who cross the US-Mexico border unlawfully.
Texas Democratic Rep. Joaquin Castro said on "The Lead with Jake Tapper" that Republicans' concerns about a crisis-level influx of migrants coming into the US has so far been overblown.
"My Republican colleagues, the way they describe this is complete chaos. 'It's the end of the world.' And you see, I think everybody acknowledges today that that has not been the case," Castro said, acknowledging that further surges may still take place down the road.
"We are able as a country, and we have been for generations, to handle migration in safe and orderly and effective way when we commit the resources to it," he added.
CNN's Catherine E. Shoichet, Priscilla Alvarez, Nikki Carvajal, Manu Raju and Nicky Robertson contributed to this report.