As the US barrels into a high-stakes and consequential election cycle, US climate envoy and former Secretary of State John Kerry is confident of one thing: If a Republican is elected president, they won't be able to reverse the Biden administration's wins on climate change and clean energy.
The economy has so drastically and fundamentally changed in the past several years, Kerry argued – spurred in large part by the Democrats' climate and energy law passed last year – that the markets would reject a challenge to the nation's clean energy trajectory.
"I don't think anybody elected president – Republican, Democrat, liberal, conservative – could change what is happening today," President Joe Biden's top climate diplomat told CNN in a candid and wide-ranging interview in his State Department office.
"The power of the marketplace is bigger than the presidency on (climate change) now," Kerry said. "So much money has been invested in retooling and redirecting business strategies and investments."
Kerry has been pleasantly surprised at the pace that clean energy manufacturing, electric vehicle and battery factories are flocking to the US, and noted EU officials are "a little annoyed" about generous US clean energy subsidies drawing business away from them.
"Our message to them is 'do the same thing; let's get going,'" Kerry told CNN. "We have made a giant leap forward."
The 79-year-old Kerry – who has served as Biden's climate envoy long after Washington insiders assumed he would retire – is gearing up for his third international climate summit this November in Dubai. He speaks to Biden "when I need to talk to him" and described the president as "super seized" by international climate issues.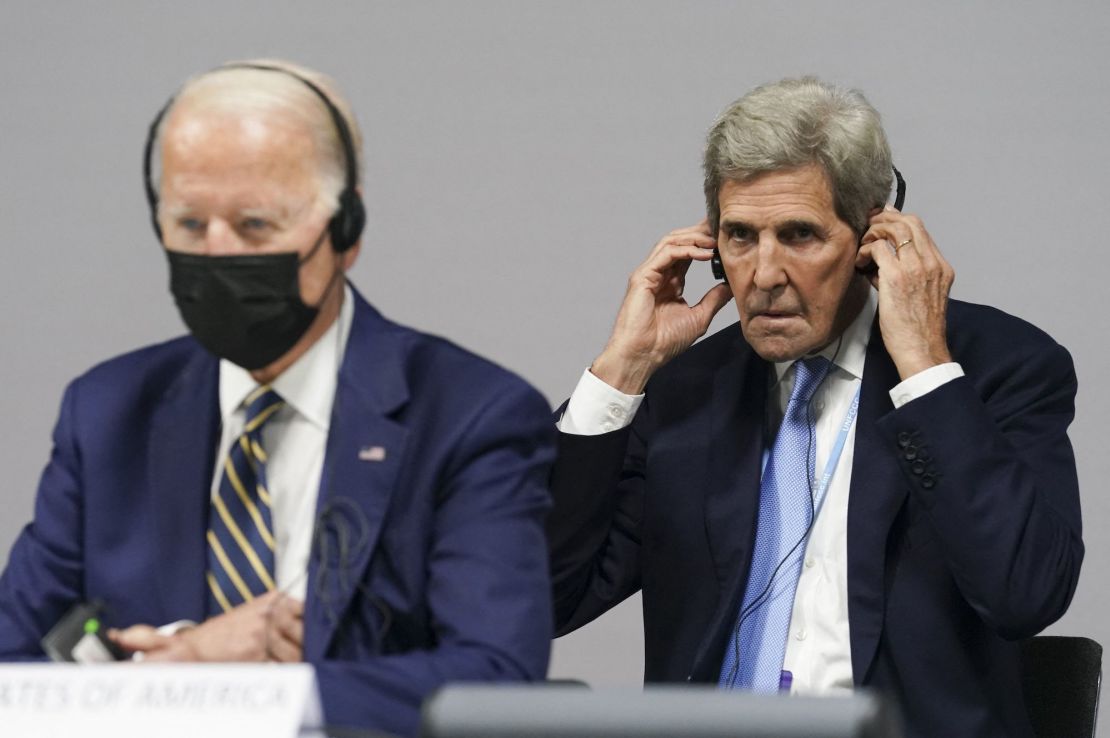 Despite whispers of a possible retirement that started two years ago, he's outlasted multiple staff members, visited Mexico, Brazil, Europe and Japan this year alone, and is showing few signs of slowing.
Kerry and his team are actively working on an in-person meeting with his Chinese counterpart Xie Zhenhua after Xie recently recovered from a serious illness for which he was hospitalized, Kerry said. There is still lots of unfinished business between the US and China, the world's two largest emitters.
"At some point, we're going to travel over there and pick up where we left off," Kerry said.
Negotiations with China
Sitting behind his desk, Kerry ticked off three issues he hopes to resolve with China: the country implementing its plan to cut emissions of super-polluting methane, demonstrating it can move away from coal faster and working together on the issue of deforestation.
"Those are the three things that are on the table as a result of the meetings that we had" last year, Kerry said. "Now, we'd like to go further, and we think there are things that we could cooperate on."
Kerry and Xie have known each other for 25 years, Kerry said. And their work together has been a relative bright spot amid a thorny US and China relationship.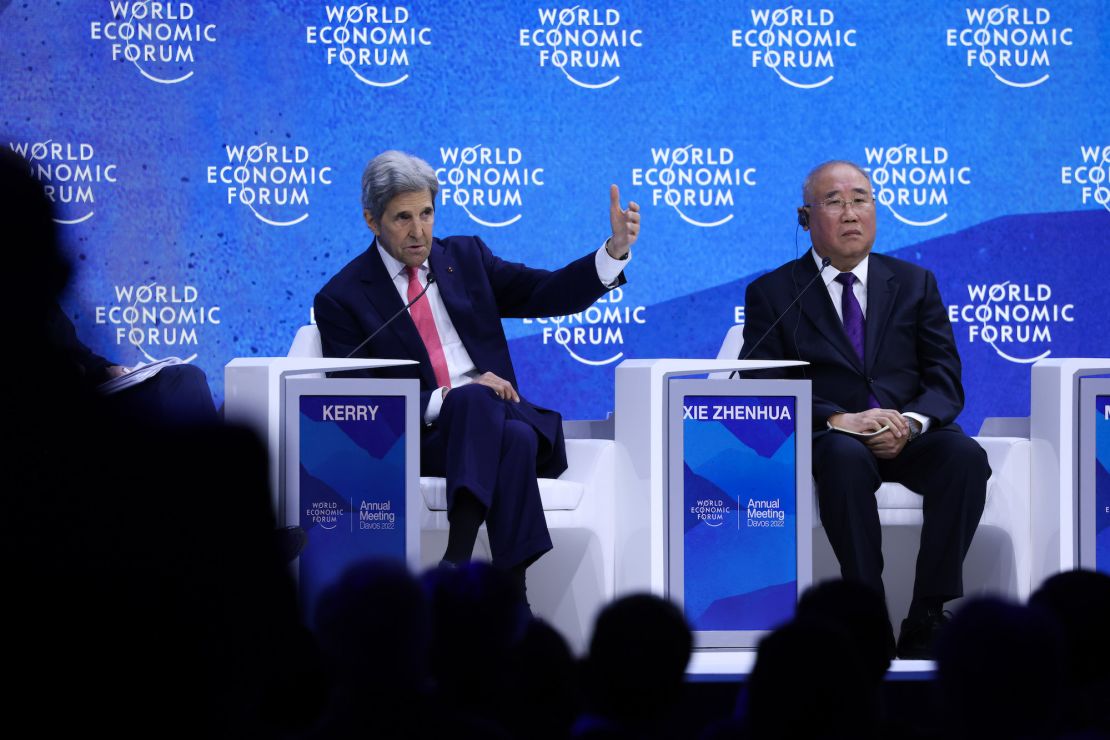 But the climate envoys haven't been immune; China abruptly pulled out of ongoing climate talks last year after former House Speaker Nancy Pelosi traveled to Taiwan in the face of fierce objection from China. The two countries agreed to resume at COP27 in Egypt late last year, but Kerry got Covid at the conference, leaving little time for actual negotiation.
China announced in 2021 that it would develop a plan to limit emissions of methane – an incredibly potent greenhouse gas that scientists have focused on in recent years as a critical climate issue. Kerry said he has seen China's methane plan but told CNN he is not sure if they have updated or strengthened it since.
"It's very possible; they've been deploying a lot of renewables in the last six, seven months," Kerry said. "I'm not sure whether their plans may have shifted, that's part of what we need to talk about."
A world off-track
Though he was optimistic about cooperation with China, Kerry was blunt about the world's chances to stave off the worst of the climate crisis. Nations are way off-track on their goal to limit warming to 1.5 degrees Celsius.
"No," he told CNN. "Tragically, right now, not enough people are doing enough to achieve that goal."
Kerry said he was heartened to see some countries, including the US, making significant progress by moving to clean energy. But there are still too many that are moving slowly from fossil fuels – particularly the dirtiest one, coal.
"What is not exciting is there's too much coal use still and too much unabated fossil fuel emissions that are fouling the air," Kerry said. "We need to move much faster to bring ourselves in alignment with the 1.5-degree goal."