Another parent's attempts to "psych her out" spurred Shelly-Ann Fraser-Pryce to compete in her son's sports day, the Olympic sprinter said in an interview with The Guardian this week.
Fraser-Pryce, a two-time Olympic champion in the 100 meters, inevitably ended up winning the parents race with ease and footage of her crushing victory later went viral on social media.
The Jamaican said a friend and fellow parent had laid down a challenge two weeks before the sports day.
"She started sending me photos of her working out in the gym. And then she told me she was coming for me!" Fraser-Pryce told The Guardian's Sean Ingle.
"I was like, 'You can't be serious girl!' And when we got to sports day, she even started giving me the eyes, trying to psych me out."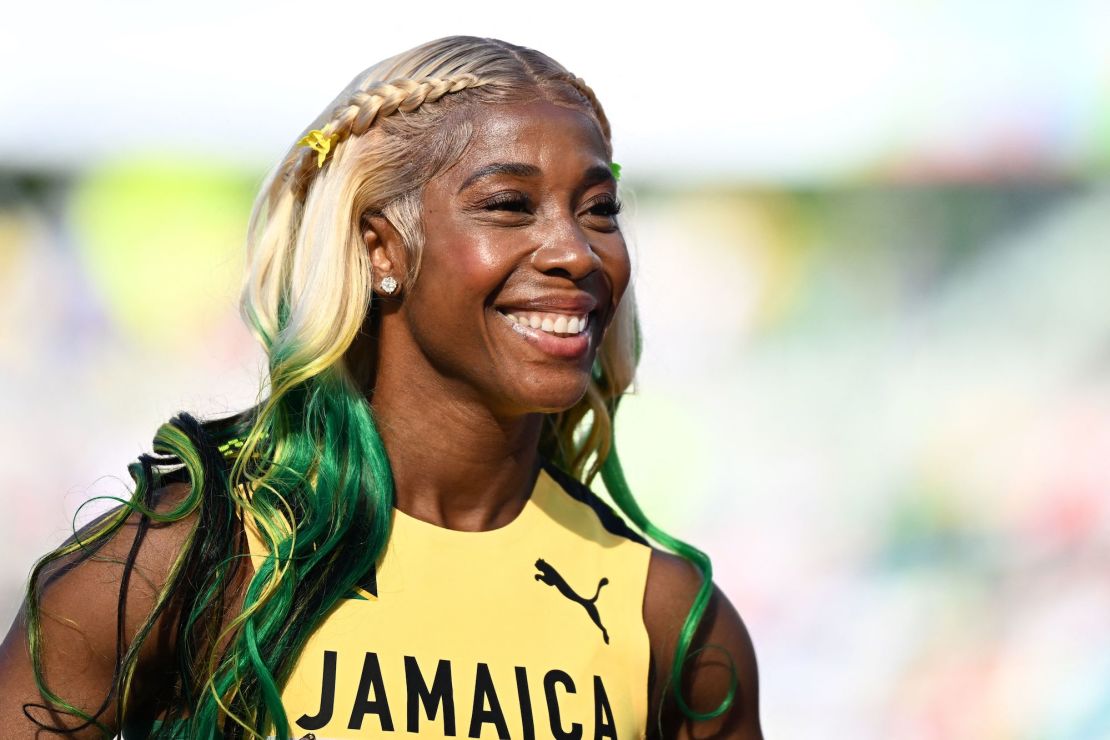 Fraser-Pryce added that she had not initially intended to compete in the race but changed her mind once her five-year-old son Zyon fell in an event and her husband finished fourth in the dad's race.
"I just had to show up," she said. "I had to preserve my name."
The rest was captured on video by those watching the race – Fraser-Pryce blazing ahead of her other competitors as she claims one of the easier victories of her career.
At the age of 36 and with eight Olympic medals already to her name, Fraser-Pryce is still running some of the fastest times of her career having won gold at the world championships last year.
This week, she was crowned Sportswoman of the Year at the Laureus World Sport Awards in Paris following her success in 2022.
"As competitors, as individuals, as moms and dads, we must believe that we can produce greater things that we may not always immediately see," Fraser-Pryce wrote on Instagram after receiving the award.
"The discipline, the drive and the passion we apply daily in training, in recovery, in trying new strategies can deliver more than we think ourselves capable."