Liverpool, United Kingdom
CNN
—
Sweden's Loreen has won the Eurovision Song Contest for a second time, earning a historic triumph at an extravagant and crowd-pleasing show held in Liverpool, United Kingdom, on behalf of Ukraine.
She became just the second performer to win the competition more than once, clinching victory with pop ballad "Tattoo" and cementing her legacy at the kitsch and wildly celebrated music contest.
Loreen had previously won the contest in Baku in 2012, with her career-altering hit "Euphoria." Her latest win means Sweden ties Ireland for the most victories in the competition, with seven – and it came 50 years after ABBA won with "Waterloo," the moment that shot them to superstardom.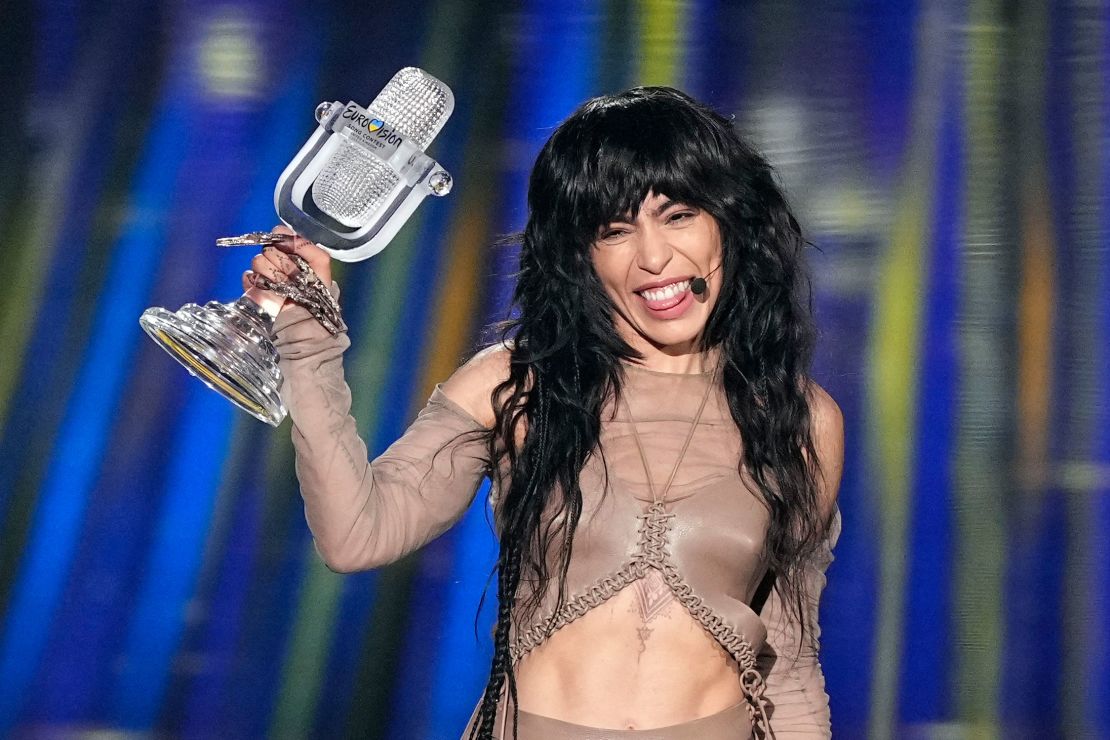 The show was held in Britain for the first time in more than two decades, after the country – which came second last year – stepped in to handle hosting duties on behalf of 2022 winners Ukraine. Hosting honors will go to winners Sweden next year.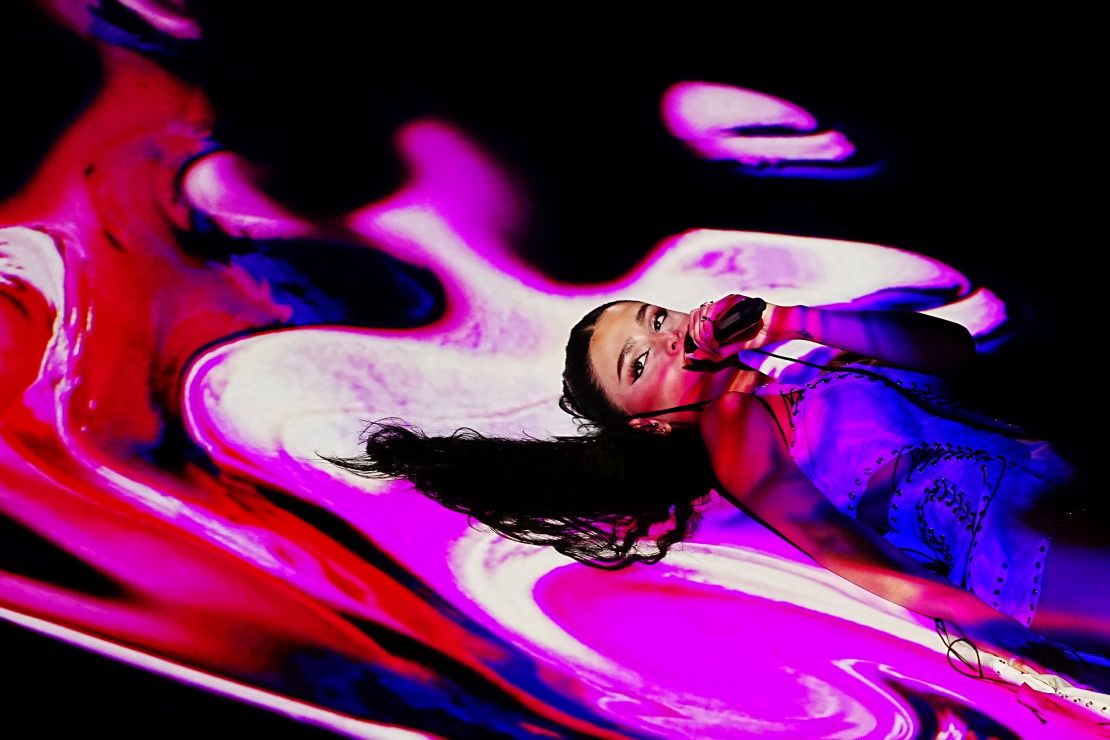 The UK put on a dramatic and moving show that paid tribute to those displaced by war and celebrated the music of both countries. But a request from President Volodymyr Zelensky to address the show was rejected, organizers said Friday.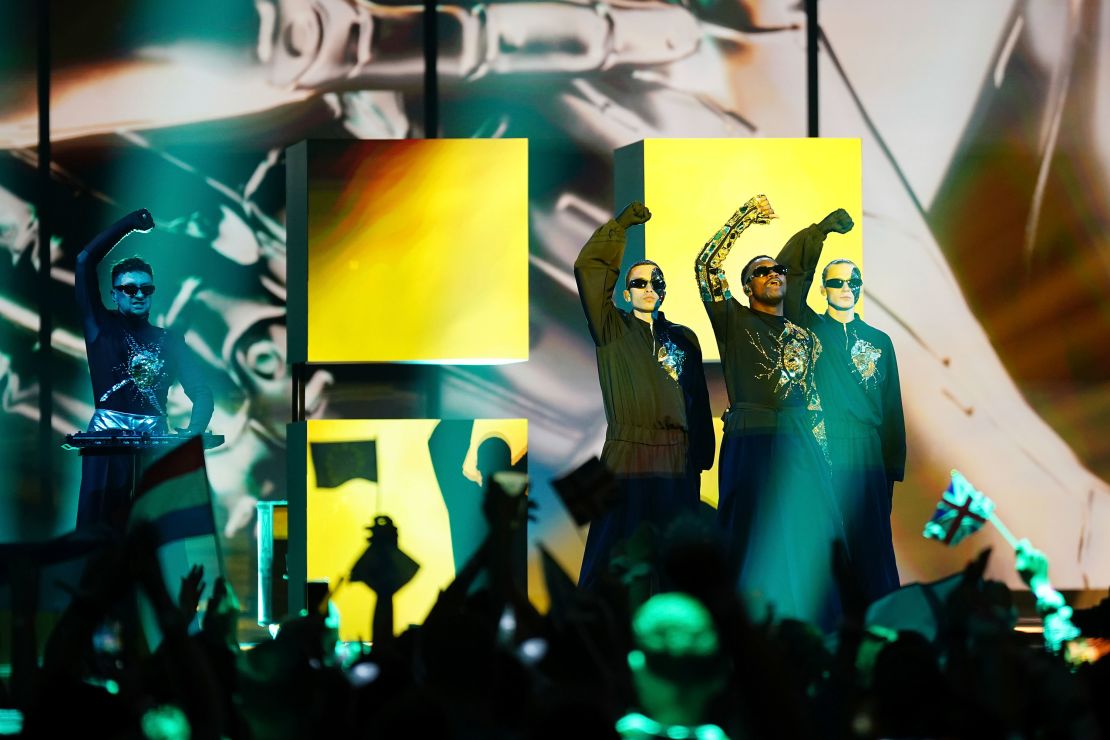 Ukraine's electronic duo Tvorchi finished a strong sixth place, while Britain returned to its traditional position toward the bottom of the leaderboard, ranking 25th – the penultimate spot.
Sweden's winning act, Loreen, told CNN ahead of the final that her first victory was "one of the most important moments in my life."
"Before 'Euphoria,' I was a struggling artist trying to find my way," she said. "It's like home for me, the Eurovision community," the singer added. "It's a safe space for me."
She is the first woman to win the contest twice; only Ireland's Johnny Logan has done so before.
"It feels crazy," she said after her victory was announced. "This is so surreal, man, I'm happy and I'm thankful, I'm thankful to all you guys out there that voted for me."
"The only thing I feel right now is so much love. Not in my wildest dreams did I think this was going to happen," she said.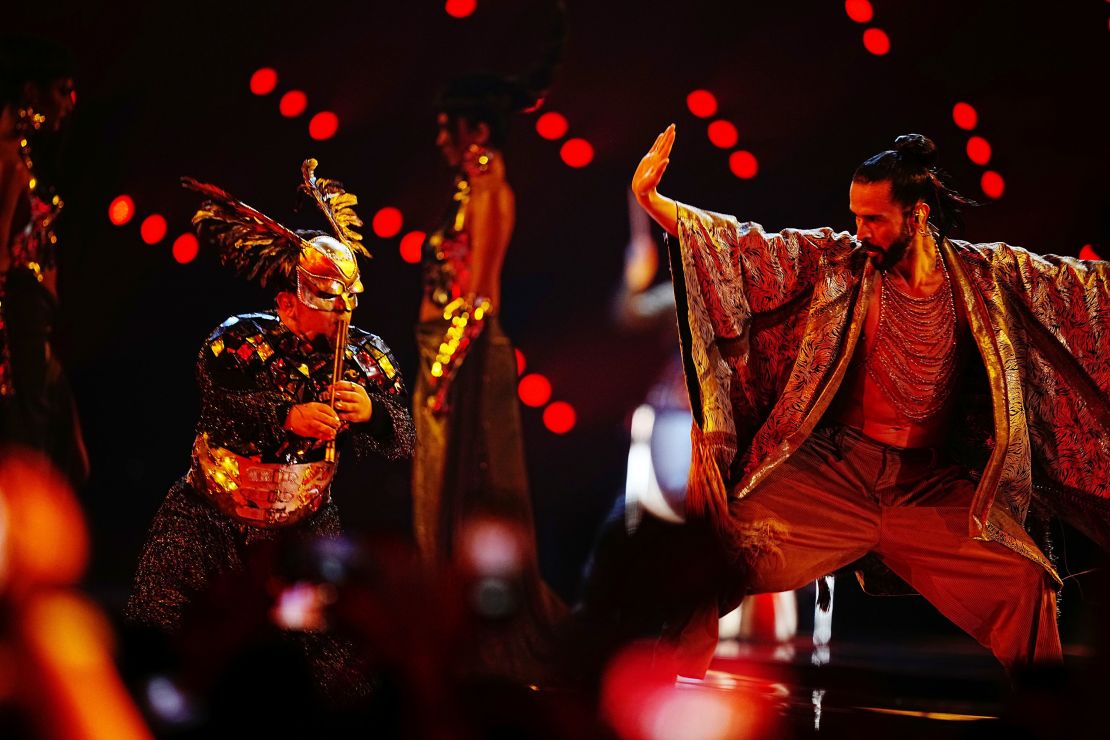 But she had to beat strong competition from Finland's rapper Käärijä, whose energetic performances of "Cha Cha Cha" throughout the week have wowed fans and made him a strong contender to win the crown.
The top five was rounded out by Israel, Italy and Norway.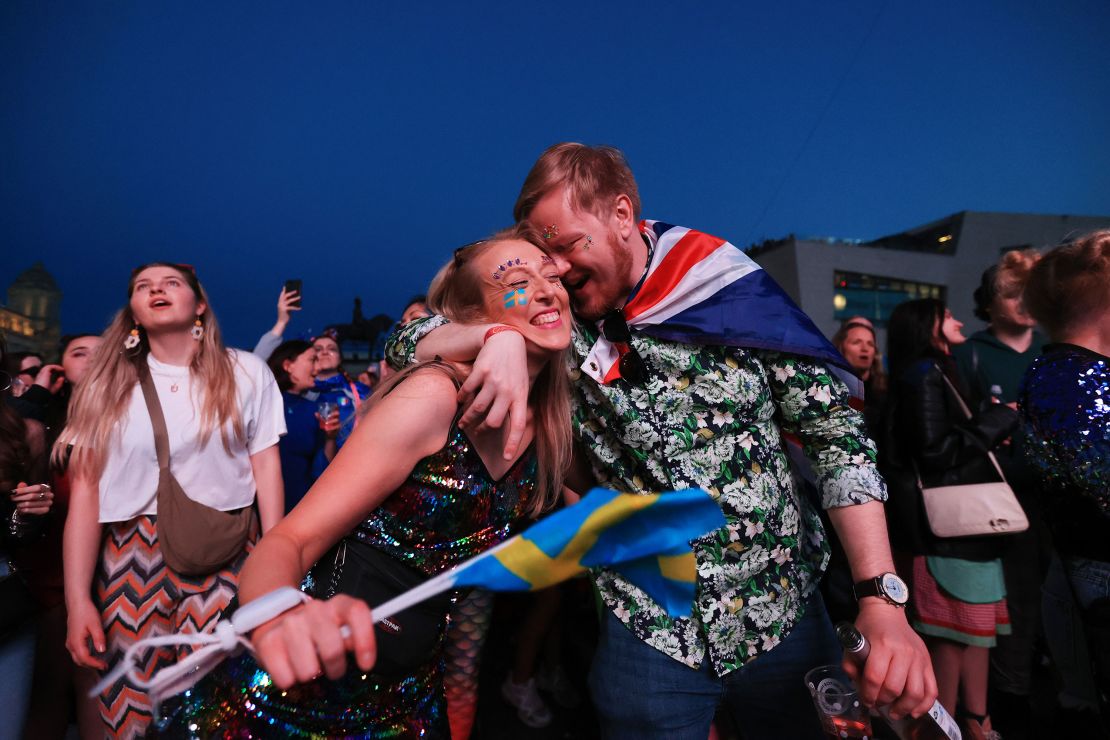 Around the host city of Liverpool, Eurovision fans without tickets rammed into venues to watch the show on big screens, many of them waving Ukrainian flags.
The British government made 3,000 tickets available at discounted prices this week for displaced people from the country.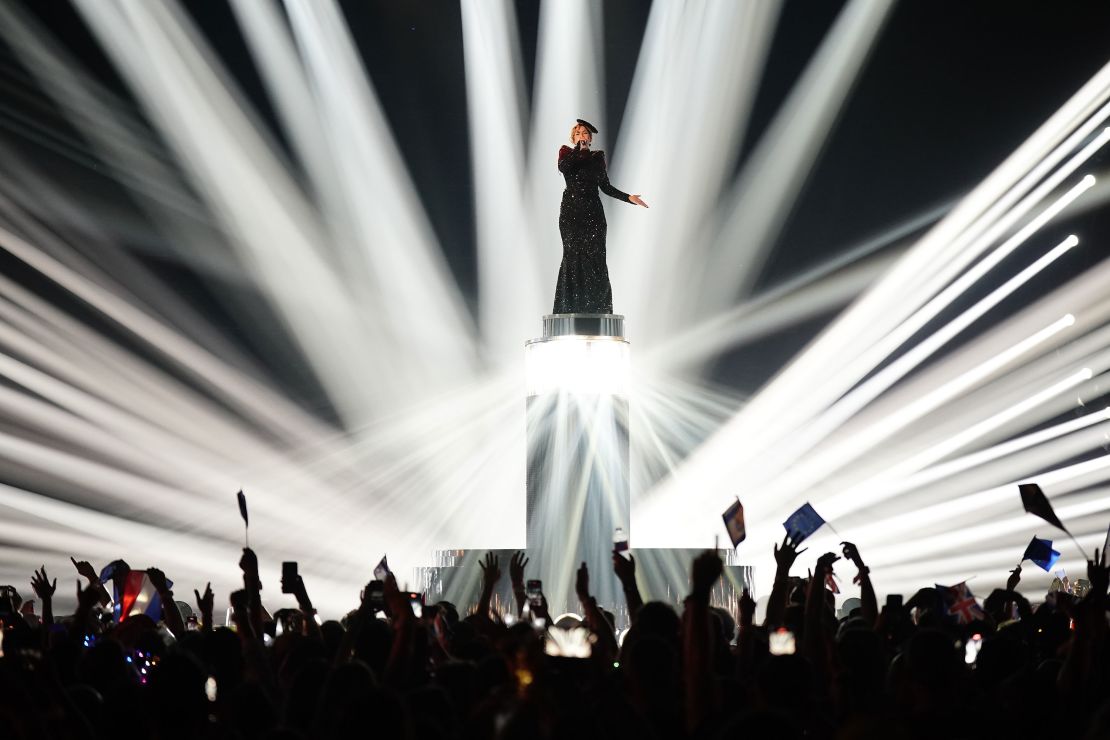 Eurovision is a famously eccentric festival, and this year's show lived up to the billing with an array of strong performances from 26 finalists.
It also catapulted the dockside city of Liverpool – the home of the Beatles – onto the continent's cultural map.
"I knew if we wanted to do this, it wasn't just to tick boxes for Ukraine. We wouldn't just put up some posters," Claire McColgan, Liverpool's director of culture, told CNN in the buildup. "What you see in the city is a real Scouse-Ukrainian mashup, which is what we wanted."