It is one of the world's oldest running annual sporting fixtures which, over the years, has featured a British Prime Minister, international cricketers and the Romantic poet Lord Byron.
For more than 200 years, Eton and Harrow – two of England's most expensive private schools – have faced off against each other at Lord's, the cricket ground in North London steeped in history and referred to as the "home of cricket."
But the fixture has become increasingly controversial and indicative of many British institutions' attempts to reconcile their traditions with becoming more inclusive. The Marylebone Cricket Club (MCC), which owns Lord's, sought to axe the match from the ground's schedule before granting it a reprieve after some of its members protested.
Those arguing for its removal expressed "an appetite to promote cricket as a game for all and as a place where all feel welcome" while those against it stressed the need to maintain "the Club's history and traditions," as an MCC statement put it.
As a compromise, the MCC announced in March that it would host both the Eton vs. Harrow and Oxford vs. Cambridge fixtures for another five years, before another consultation with members.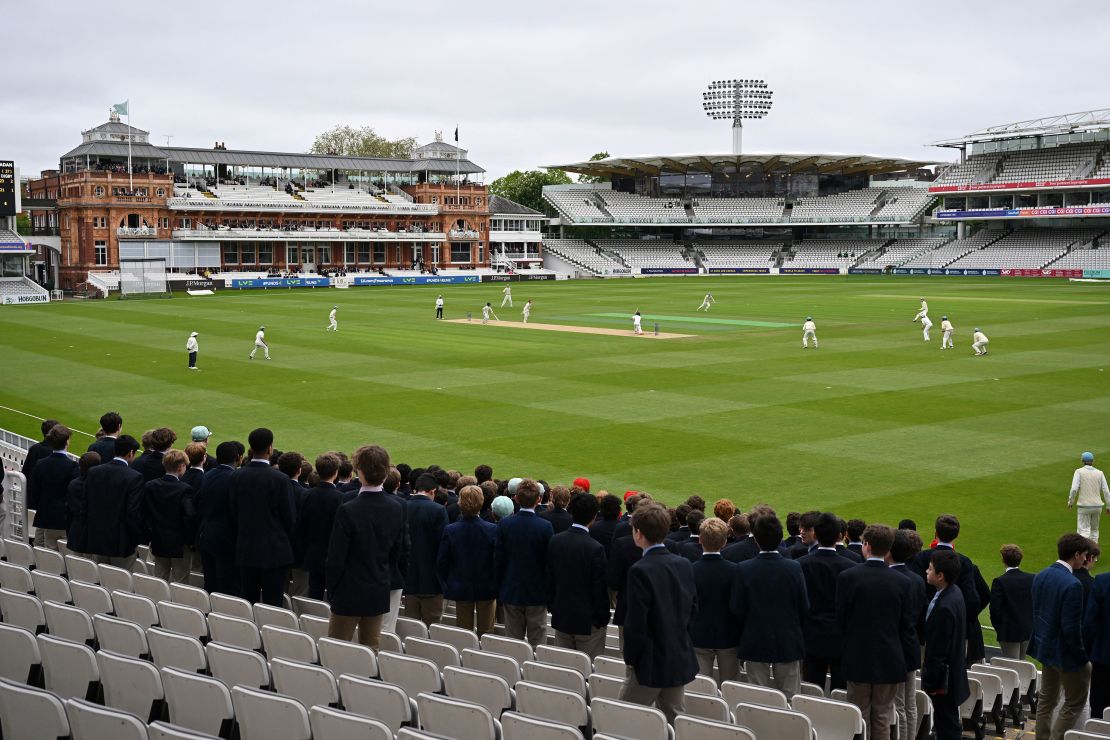 The club will also host the finals of the UK's school and university cricket competitions, rather than only the historic fixtures.
Actor, presenter and writer Stephen Fry, the current president of the MCC, called on members last year, in an interview with British newspaper The Times, to support stopping the match at Lord's to help cricket "lose that image it sometimes still has – a turgid image of snobbery and elitism."
"That's not what cricket is about," he added. "It's the second most popular sport in the world and it needs people to understand what a wonderful game it is, and how it's available for everybody."
"No-one could have foreseen quite how divided the Club became on this issue," MCC chair Bruce Carnegie-Brown said in a statement in March, "and the Committee deserves credit for implementing a pragmatic solution that gives those divisions the opportunity to heal, yet also leaves a sensible review mechanism in place."
For the moment, the schoolboys of Eton and Harrow continue to play each other every year on the hallowed, carefully maintained grass at Lord's. They took to the field on Friday and Harrow emerged victorious by just four runs.