Western Myanmar is being battered by strong winds and heavy rain after Cyclone Mocha made landfall on the Bay of Bengal coastline Sunday.
The cyclone brought wind speeds of over 200 kilometers per hour (195 mph), blowing roofs off buildings and bringing down powerlines, video footage showed
Trees have been uprooted and a telecommunications tower was left crumpled, according to local news organization The Irrawaddy.
The cyclone has pushed almost entirely inland over Myanmar and continues to rapidly weaken although it is still bringing strong winds and heavy rain to the country.
Mocha is expected to dissipate over northern Myanmar Monday night into Tuesday morning local time.
"Most" people in the city of Sittwe have left for smaller regional villages or taken shelter in Sittwe's monasteries, the UN says.
The region is home to hundreds of thousands of people displaced by fighting, the UN says.
There is particular concern over the one million Rohingya and other Muslim minorities from Myanmar who live in refugee camps outside of Cox's Bazaar, Bangladesh.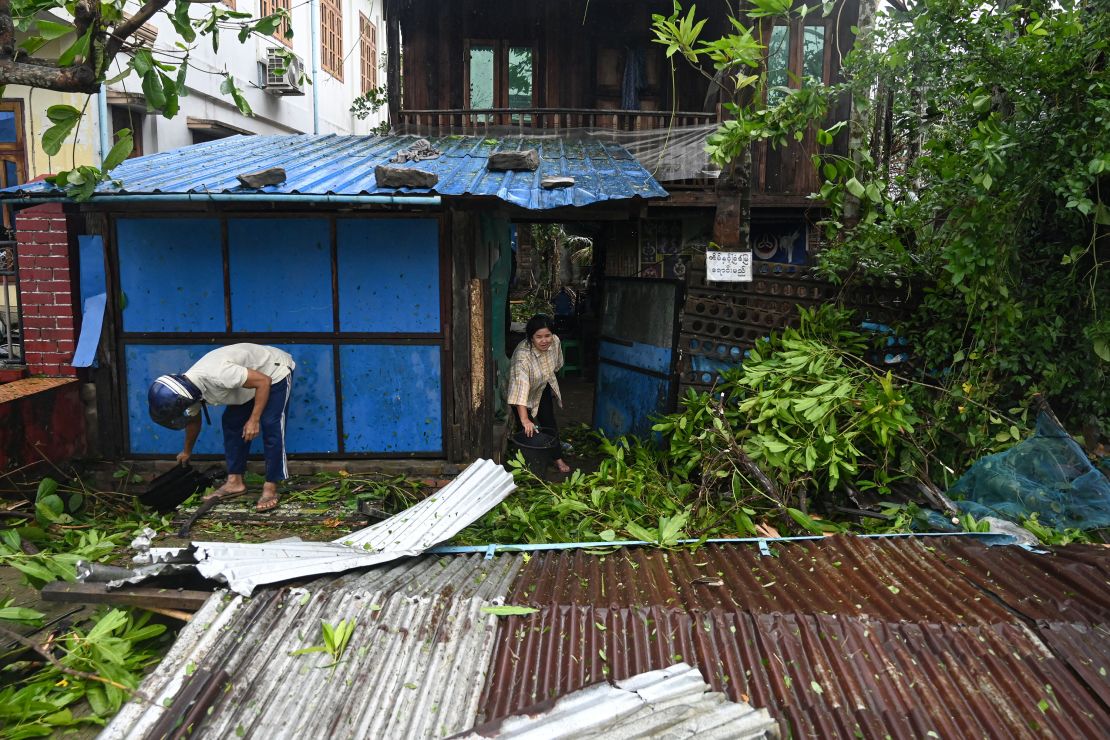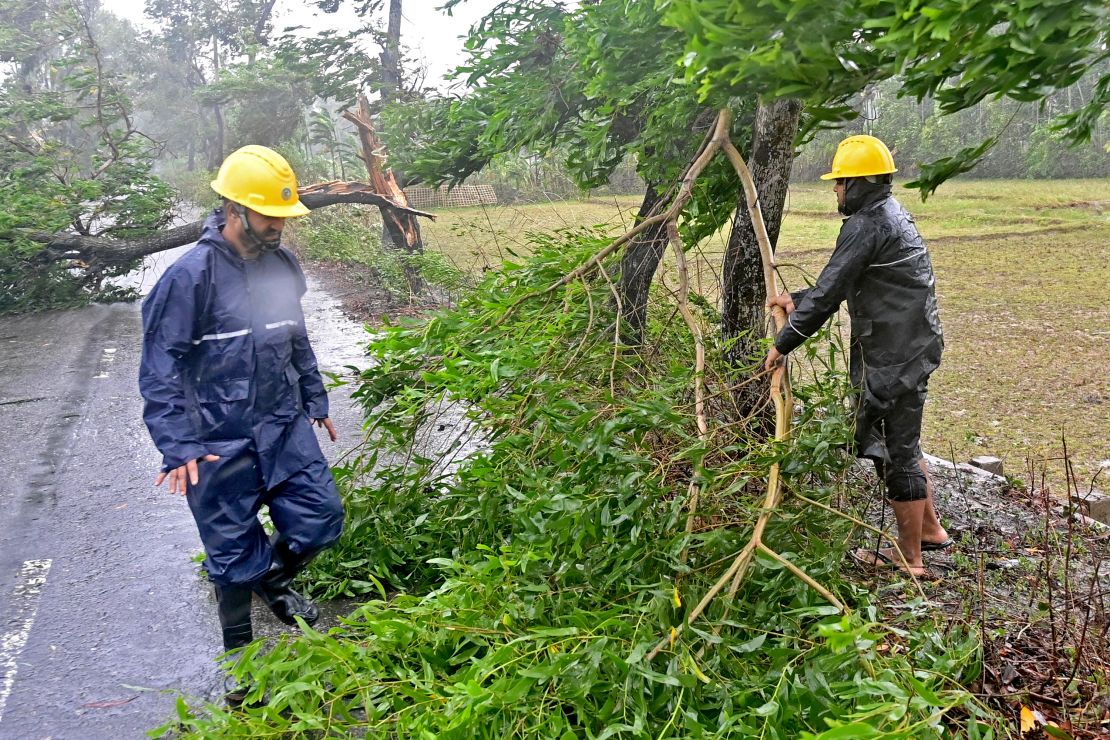 The Bangladesh Meteorological Department said Sunday that Mocha is likely to move north-northeasterly across Rakhine State in Myanmar and "completely cross" Cox's Bazar.
Aid agencies in Bangladesh and Myanmar say they have launched a massive emergency plan as the storm brings the threat of flooding and landslides.
Disaster response teams and more than 3,000 local volunteers who have been trained in disaster preparedness and first aid have been put on standby in the camps, and a national cyclone early warning system is in place, according to Sanjeev Kafley, Head of Delegation of the IFRC Bangladesh Delegation.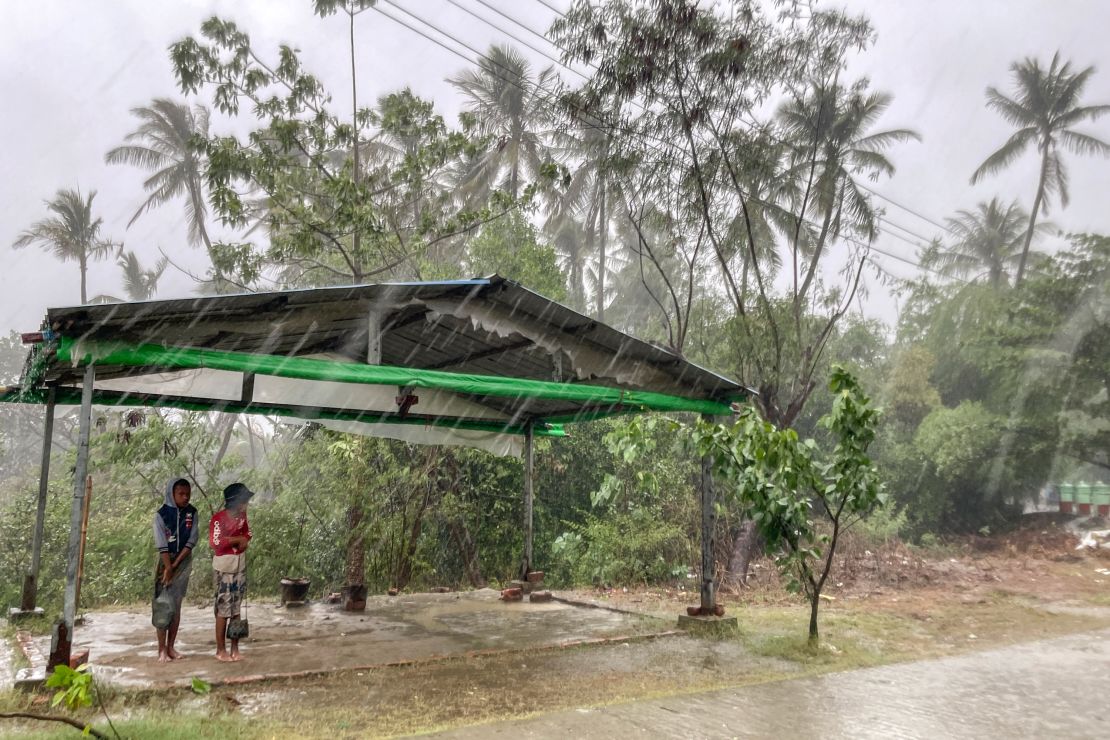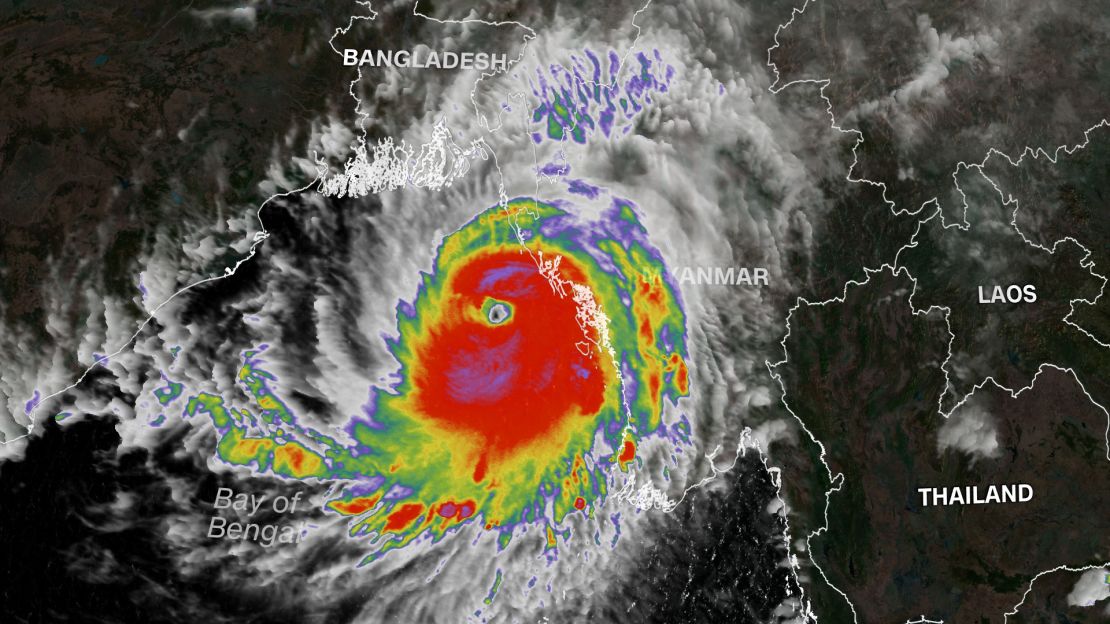 Rohingya refugees preparing for the worst
About 1 million members of the stateless Rohingya community, who fled persecution in nearby Myanmar during a military crackdown in 2017, are living in the sprawling and overcrowded camps in Cox's Bazar.
Most live in bamboo and tarpaulin shelters perched on hilly slopes that are vulnerable to strong winds, rain, and landslides.
There are also concerns for 30,000 Rohingya refugees housed on an isolated and flood-prone island facility in the Bay of Bengal, called Bhasan Char.
The UN refugee agency said volunteers and medical teams are on standby and cyclone shelters and food provisions are available for those living on the island.
The past few decades have seen an increase in the strength of tropical cyclones affecting countries in parts of Asia and recent research predicts they could have double the destructive power in the region by the end of the century.
While scientists are still trying to understand ways climate change is affecting cyclones, a slew of research has linked human-caused global warming to more potent and destructive cyclones.
Bangladesh and Myanmar are particularly threatened because they are low-lying, as well as being home to some of the world's poorest people.
CNN's Helen Regan contributed reporting.