Rather than providing an escape, soccer only compounded British Prime Minister Rishi Sunak's woes as he watched his team Southampton succumb to a 2-0 loss against Fulham, condemning it to relegation from the Premier League.
It marked the end of a difficult 10 days for Sunak after his Conservative Party suffered a resounding defeat at the swath of municipal elections held across England last week, and as he wrestles to keep his party from tearing itself apart.
Sitting in the stands at St Mary's Stadium on Saturday, Sunak watched two second-half Fulham goals – from Carlos Vinícius and Aleksandar Mitrovic – end his team's 11-year stay in the Premier League.
"It has been a very tough day for all of us," Southampton manager Rubén Sellés said afterwards, according to the club's website. "For the technical staff, for the players, but especially for our fans, who have been supporting Southampton their entire life.
"It's difficult. It's not a one-day situation, we built it up and we have not been good enough."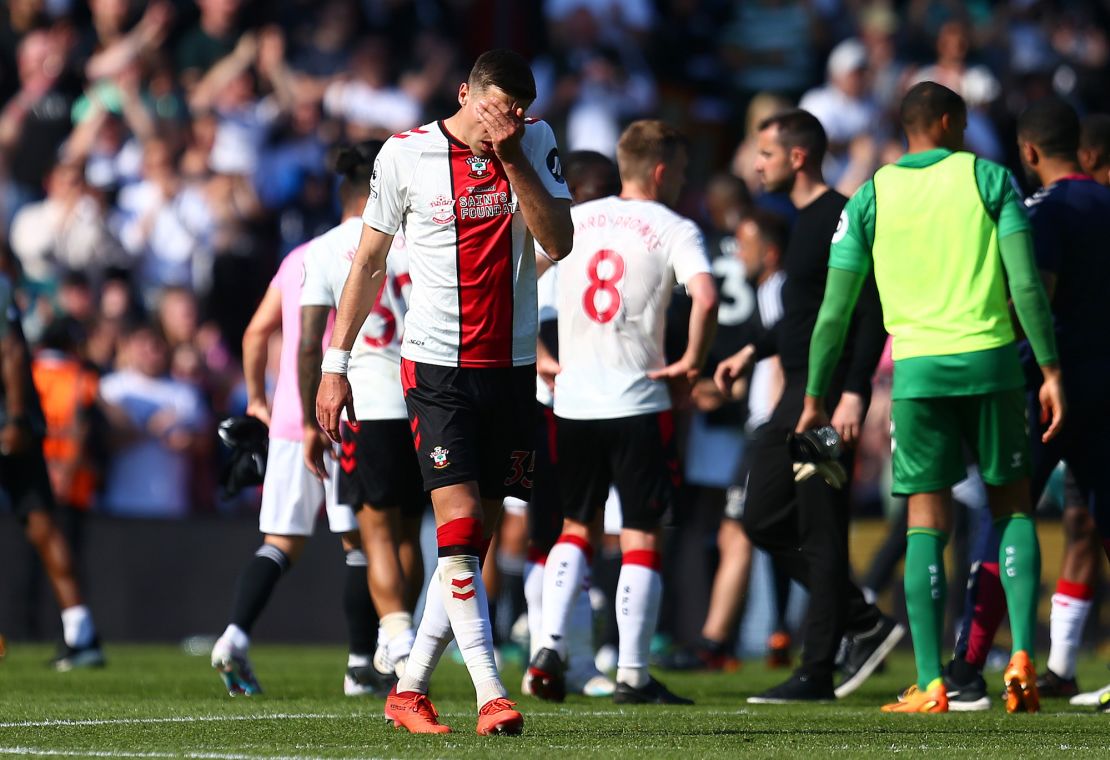 Sunak's love for his boyhood club has long been documented; a 2020 biography referenced his father's season ticket and an 18th birthday card signed by the squad that "became one of his most prized possessions."
He even said during his leadership campaign last August that "if I could run Southampton football club, I would be a very happy man."
During that campaign, however, Sunak also committed a gaffe, saying that he was looking forward to Southampton playing Manchester United that weekend when it was facing Leicester City.