A Dutch soccer match between FC Groningen and Ajax was called off on Sunday because fans twice threw fireworks onto the pitch.
"FC Groningen - Ajax has been suspended after 10 minutes of playing due to multiple incidents in which fireworks were thrown onto the pitch," the Amsterdam-based club Ajax said in a statement.
"But as always: thank you fans for your unconditional support!"
According to FC Groningen, its home fixture between the two clubs in the Eredivisie – the Netherlands' top-flight league – was first stopped six minutes into the match. After the players returned to the pitch 15 minutes later, referee Jeroen Manschot was forced to stop the game a second and final time when more fireworks were thrown, the club said.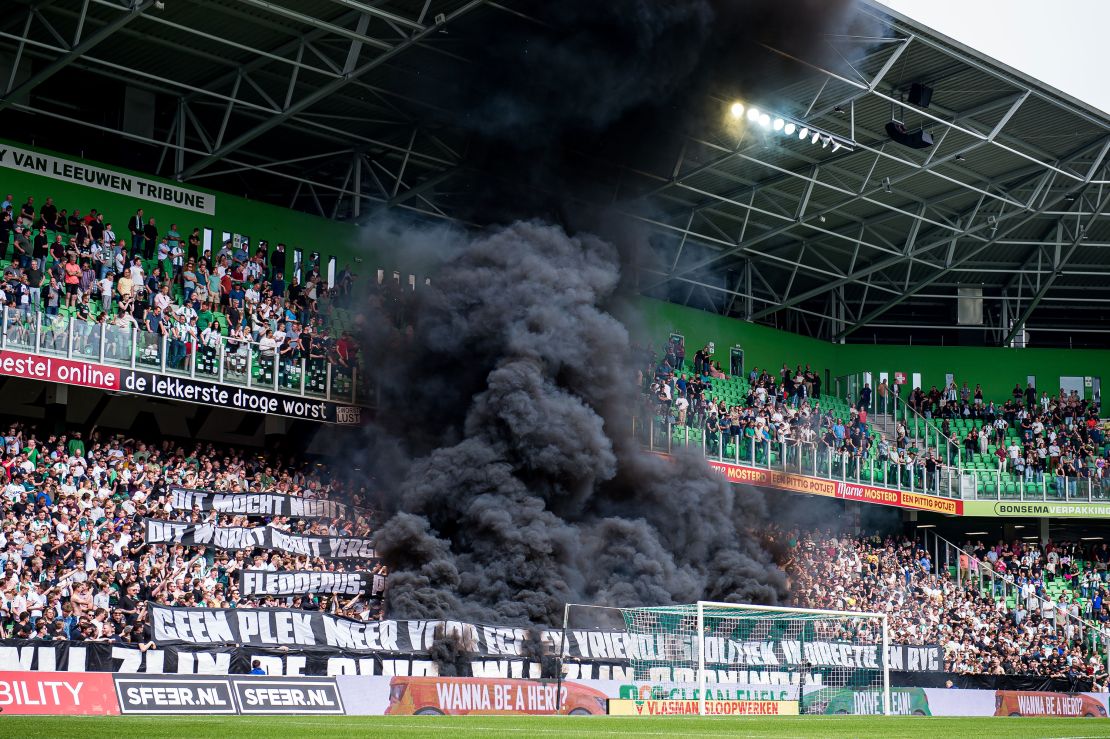 Videos and pictures posted on social media show the fireworks still smoldering on the grass while the players watch on before a fan invaded the pitch carrying a sign protesting against FC Groningen's management. The club has been relegated.
The fan at first evaded the security guards and ran across the pitch before eventually being apprehended.
In a statement on its website, Ajax said the remainder of the match would be played without supporters on Tuesday, May 16, at 3 p.m. local time.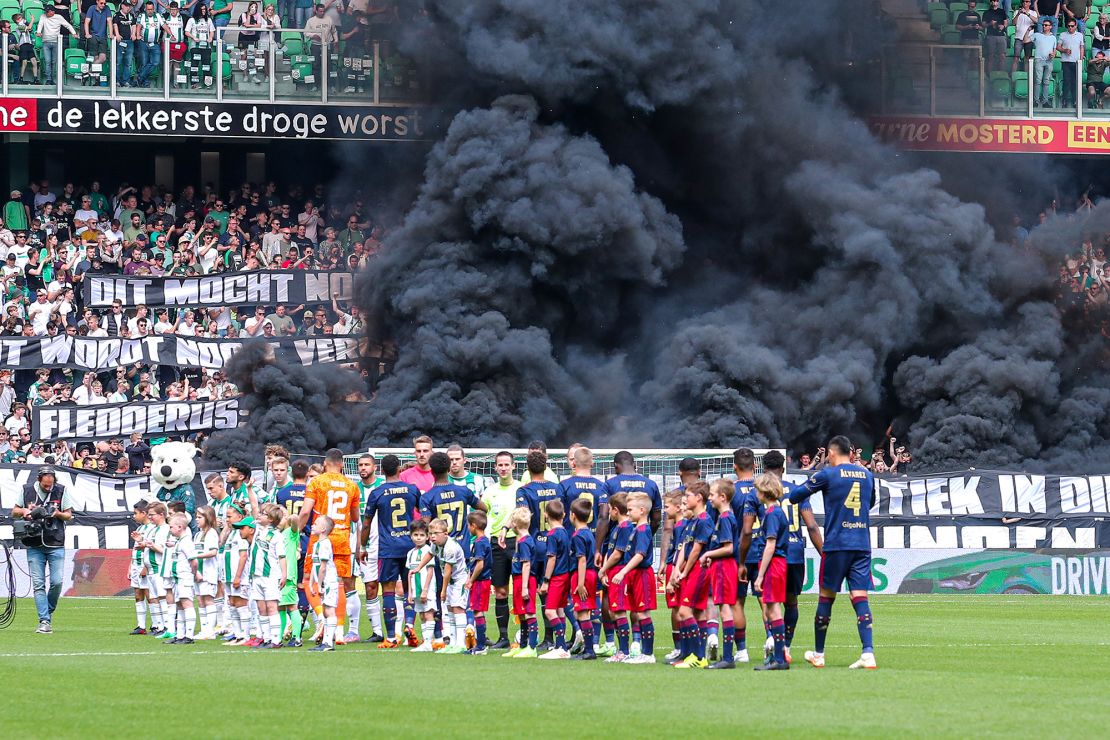 The Royal Dutch Football Association (KNVB), the governing body for Dutch soccer, stipulates that if an object is thrown towards the field of play, the match would be temporarily stopped, with the players sent to the dressing rooms. Play would be immediately stopped if the same thing happened a second time, according to guidelines.
If a player or match official is hit by an object from the crowd, all matches would be stopped, the guidelines also state.
The guidelines were put in place in April, following crowd violence in the Dutch Cup semifinal when Ajax midfielder Davy Klaassen was left bloodied after he was hit in the back of the head with an object thrown from the stands, causing the match against Feyenoord to be delayed.
Sunday's suspension marks the fourth Dutch top-flight league match to be temporarily paused since Friday due to objects being thrown onto the pitch.