Colorado Rockies pitcher Ryan Feltner suffered a skull fracture and a concussion on Saturday after he was hit in the head by a 92.7-mph line drive.
Feltner was struck when his pitch was hit back towards him by Philadelphia Phillies right fielder Nick Castellanos in the second inning of the Phillies' 7-4 win. Feltner was hit on the back of the head as he tried to duck and avoid the ball.
The 26-year-old immediately fell to the ground and but didn't appear to lose consciousness. After spending a few minutes on the ground, he was helped to his feet before being escorted off the field by Colorado training staff.
Rockies manager Bud Black confirmed that Feltner had spent the night in hospital and that, after scans, it had been discovered he'd suffered a skull fracture and a concussion.
"But overall, he's fine," Black told reporters. "The feeling's that it could have been worse, obviously. But he's going to miss some time.
"Ryan was communicating with players via text, so he was pretty stable by the time the game ended and guys were getting home, 11 o'clock, midnight. He was texting with our medical staff, his parents, and we texted last night. He was obviously in a concussion state, but he was fairly lucid."
Black said that doctors told Feltner that the fracture would not require surgery.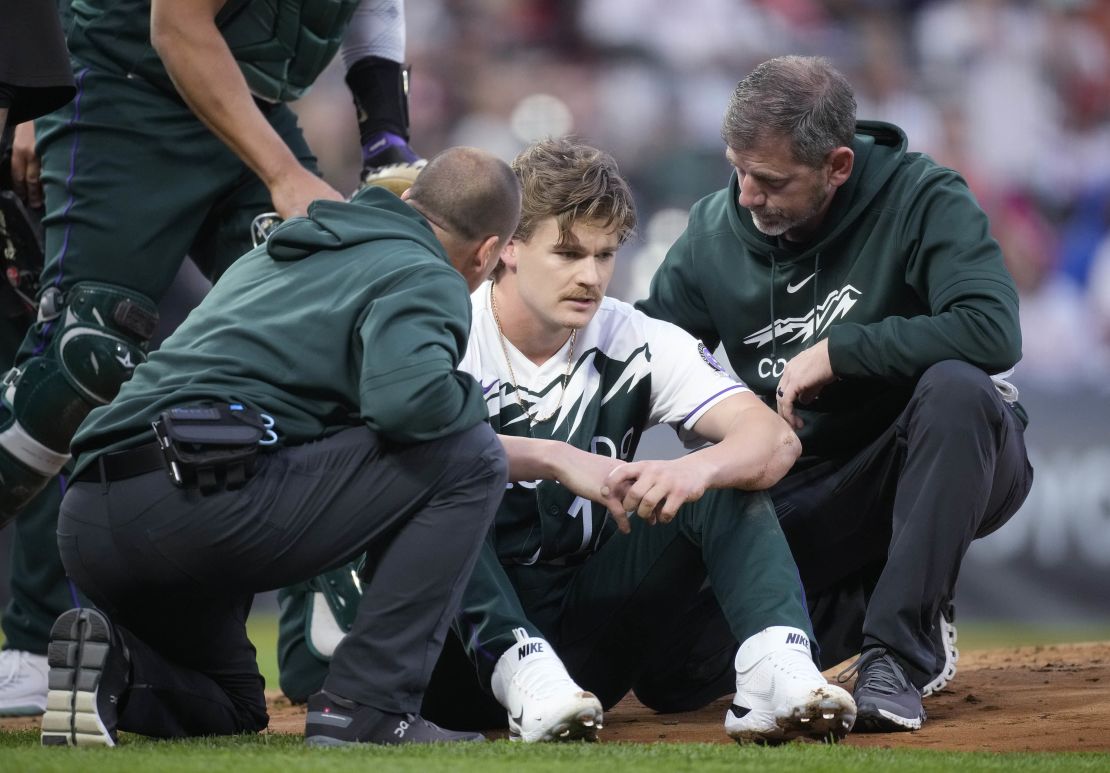 "The biggest thing is he has to let the trauma heal and let nature take its course on this one," Black said. "He suffered a head injury. Time is the best healer. From everything that I've been told here this morning, things are looking up."
Castellanos, who was safe with a single after the incident, appeared shaken up afterwards.
"It happens, and then I felt like I was running to first base because it was my job," Castellanos told reporters afterwards. "Instantly what I thought was, like: 'Holy sh*t, I hit him.' There was a part of me that wanted to go to the mound, but I guess the baseball player takes over and you go to first.
"As soon as I touched first, I turned around and was just really hoping that what happened didn't happen."