World No. 135 Fábián Marozsán provided what the ATP Tour called the "shock of the season" by upsetting Carlos Alcaraz in straight sets at the Rome Masters on Monday.
The 23-year-old Hungarian stunned second seed Alcaraz 6-3 7-6(4) to reach the fourth round after putting in a nearly flawless display in Italy.
Marozsán, who is playing in his first ATP Tour main draw after having to battle through qualifying, unsettled the 20-year-old Spaniard throughout with his combination of drop shots and deep groundstrokes.
"I'm very happy, I couldn't imagine this one," Marozsán said after his remarkable victory.
"It was my dream last night. Now, it's true I'm very happy about this. Yesterday, we spoke about this match, I told you I'll just try to do something special and win a few games or maybe a set. I just beat our [world No. 2.] He's our best in the sport, so I'm really happy about this.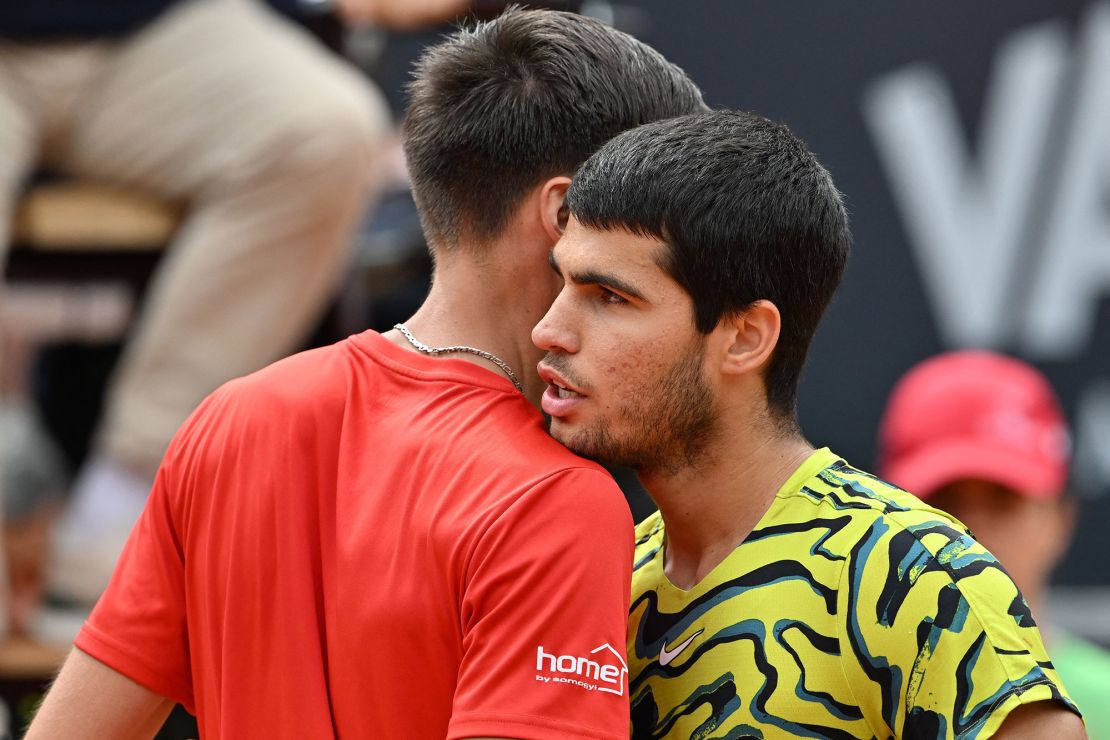 "I slept well … there was no problem with my sleep! Everything was perfect today. The crowd, the weather, the court, so I'm just very happy I'm doing my job.
"In the tiebreak, it was 1-4 then I won six points in a row. It's amazing. I don't know what happened during the points. I just tried to reach back every point and do my best."
Marozsán became only the fourth player ranked outside the top 100 to win their maiden match against a top-two ranked opponent at an ATP event in the last decade, according to Opta.
Alcaraz is one of the favorites to win the French Open which begins later this month after an excellent season so far.
The 2022 US Open winner entered the match with a 30-2 record for the 2023 season but couldn't cope with Marozsán throughout the encounter.
Marozsán broke Alcaraz early in the first set to race into a 3-1 lead and managed to maintain serve to hold out for the early advantage.
The second set was a much more even affair, with the pair breaking each other as it ebbed and flowed before Marozsán produced a stunning comeback in the tiebreak – coming from 4-1 down to make it 5-4 – to close out the famous win.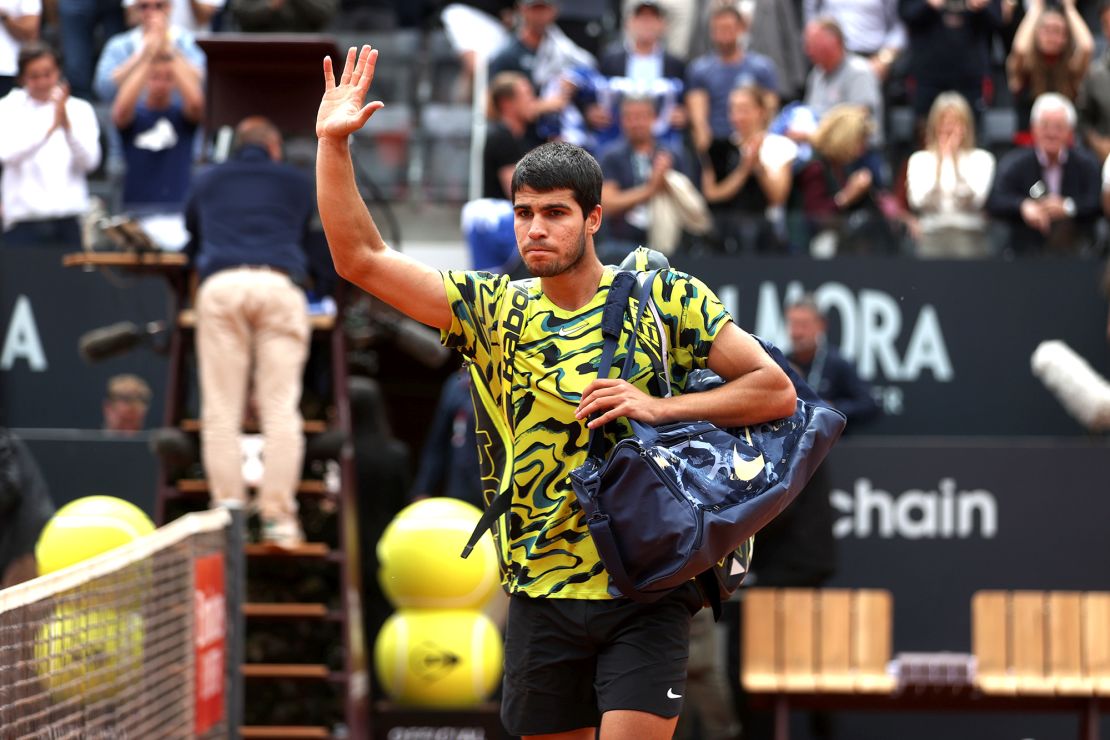 He had already beaten world No. 67 Corentin Moutet and world No. 39 Jiri Lehečka in the main draw, but the victory over Alcaraz is the pinnacle so far.
The official Rome Masters Twitter account summed up how many were feeling after the shocking nature of the result, saying: "Can we suspend play for a bit? Need some time to digest what's just happened."
Marozsán's reward for recording the biggest win of his career in one hour and 40 minutes is a fourth-round match against No. 15 seed Borna Ćorić.