Ecuador's embattled President Guillermo Lasso, who was facing a looming impeachment vote, has triggered a constitutional clause to dissolve government, a politically fraught move that could spark protests with the country already tackling a fragile security situation.
The Ecuadorian leader invoked a procedure known as "mutual death," whereby the opposition-led National Assembly is dissolved and snap elections will be called, according to a decree published on the website of the presidency.
The president's decision to instate muerte cruzada means that Lasso can rule by decree until elections are held for a new president and legislative body. The elections will take place within the next 90 days, according to Ecuador's Electoral Council president Diana Atamaint.
Calls for Lasso's resignation have grown louder in recent months as the country is engulfed by a cost-of-living crisis and high rates of criminal violence.
But the "mutual death" announcement has halted impeachment proceedings against Lasso in the National Assembly, which began yesterday. Lawmakers had accused the President of interfering in the negotiation of a shipping contract related to the export of oil products. He has denied all allegations and claims they are politically motivated.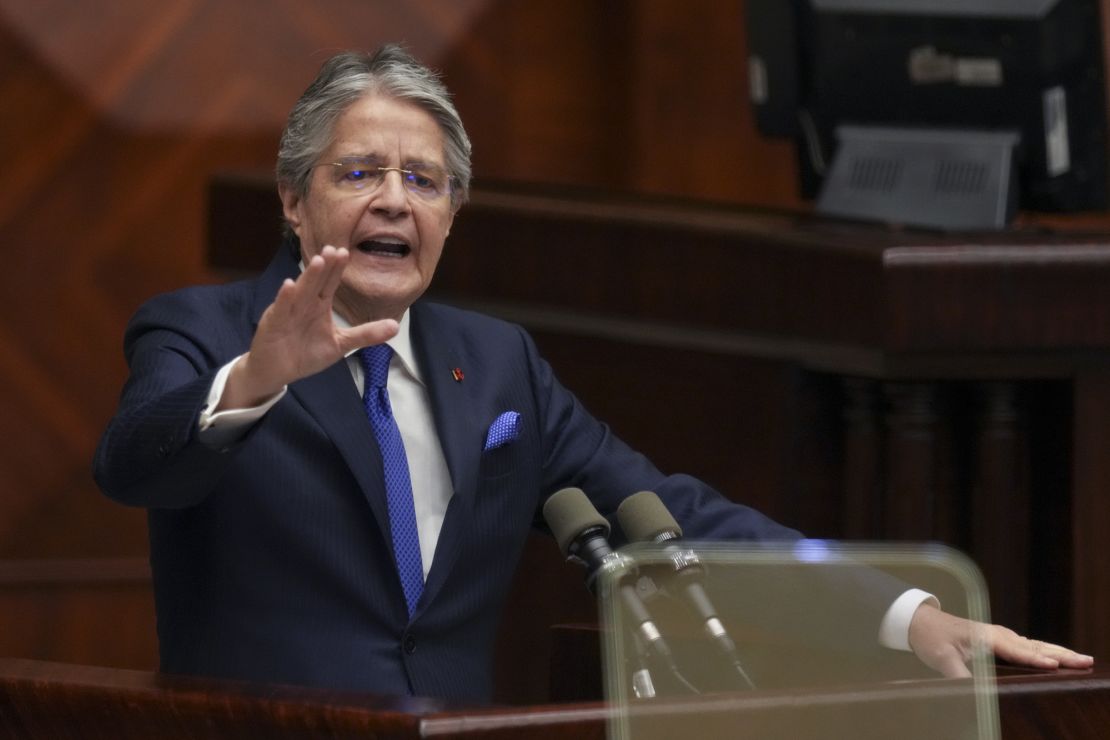 Lasso said his order for snap elections was the "best decision to pave the way for hope." He argued his decision was the way to stop political confrontation in the country, adding that the crisis cost Ecuador millions of dollars.
"This is a new moment for optimism. Let's build a better future for Ecuador," he told the nation in an address on Wednesday.
"This is a democratic decision not only because it's constitutional, but also it allows you to decide on your future," Lasso said.
Former Ecuadorian President Rafael Correa, who is a left-wing opposition leader, said on Twitter that Lasso's move was "illegal" but also a "great opportunity to get rid of Lasso, his government and his rented assembly members, and recover the country."
Ecuador's opposition and influential federation of Indigenous organizations have previously promised mass protests if Lasso instated muerte cruzada.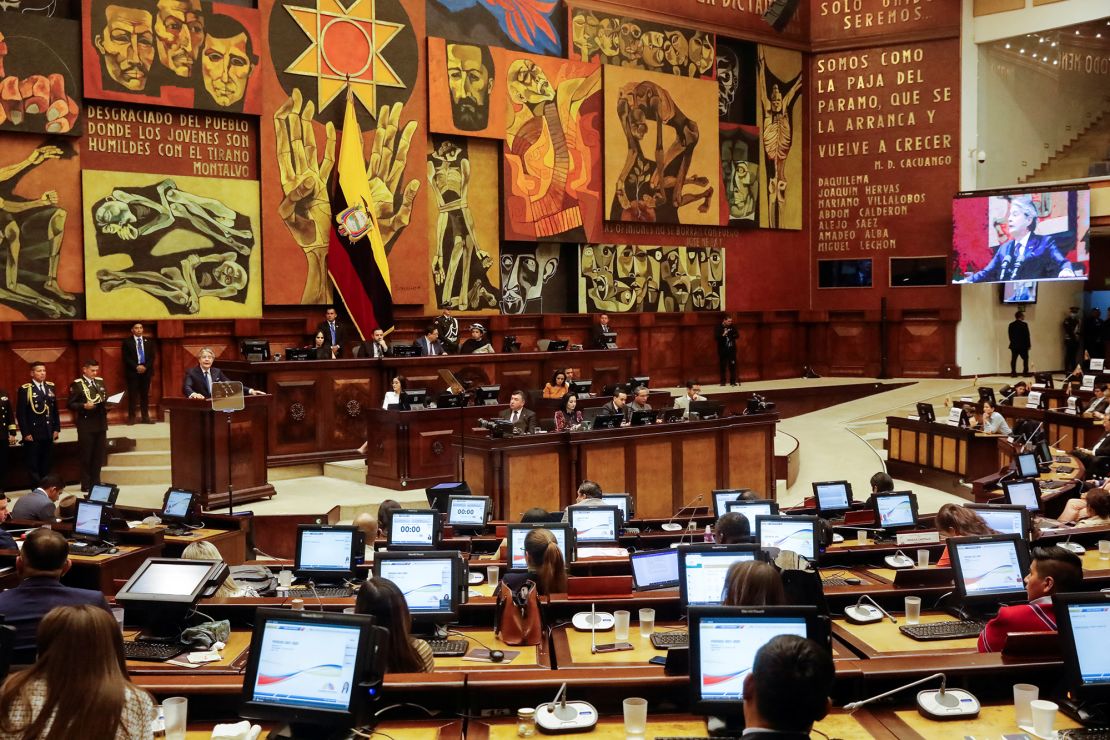 "Lasso is besieged by high profile corruption scandals, criminal investigations, an impeachment process, a crumbling security situation, and record low approval ratings," Guillaume Long, a former foreign minister for Ecuador in Correa's government, told CNN. "The dissolution of Ecuador's congress is a reckless move from a debilitated and discredited president."
Members of Ecuador's National Police were seen standing guard outside the building that houses the country's National Assembly after Lasso's announcement. The police said it was guarding the facilities to guarantee citizen safety and public order.
Ecuador's Chief of the Joint Command of the Armed Forces, Nelson Proano told Ecuadorean citizens that Lasso's decision was constitutional and should be respected. "This country will not accept any attempt to disrupt the constitutional order and democracy through violence" he added.
It is normal for the armed forces and police in South American countries to give a statement of support to a current government in crisis to prevent coup rumors.
The President has seen his political capital recede in recent months. On Sunday, opposition lawmaker Virgilio Saquicela was re-elected as president of the Assembly with 96 votes while Lasso's coalition holds 25 seats in the legislative chamber, a scenario that could give the opposition a chance to get enough votes to approve the impeachment.
Will Freeman, a fellow at the Council on Foreign Relations, said the application of muerte cruzada "would absolutely cause instability."
"Lasso is too unpopular to benefit from the impression that he's overriding checks and balances to finally get something done," he told CNN, before the announcement on Wednesday.
CNN's Claudia Rebaza and Sahar Akbarzai contributed reporting.