At least 11 people have been killed, several more are missing and 20,000 have been forced from their homes after heavy flooding and mudslides tore through the northern Italian region of Emilia Romagna, according to local authorities.
The local government in the Prefecture of Ravenna told CNN that a married couple in their 70s were found dead in their home in the town of Russi. Another married couple died in the village of Ronta di Cesena, authorities said.
More than 20 rivers have burst their banks across the region, causing 280 landslides, the Civil Protection department said Thursday.
Meanwhile up to 35,000 people have been left without power, according to Enel, the Italian multinational manufacturer and distributor of electricity and gas.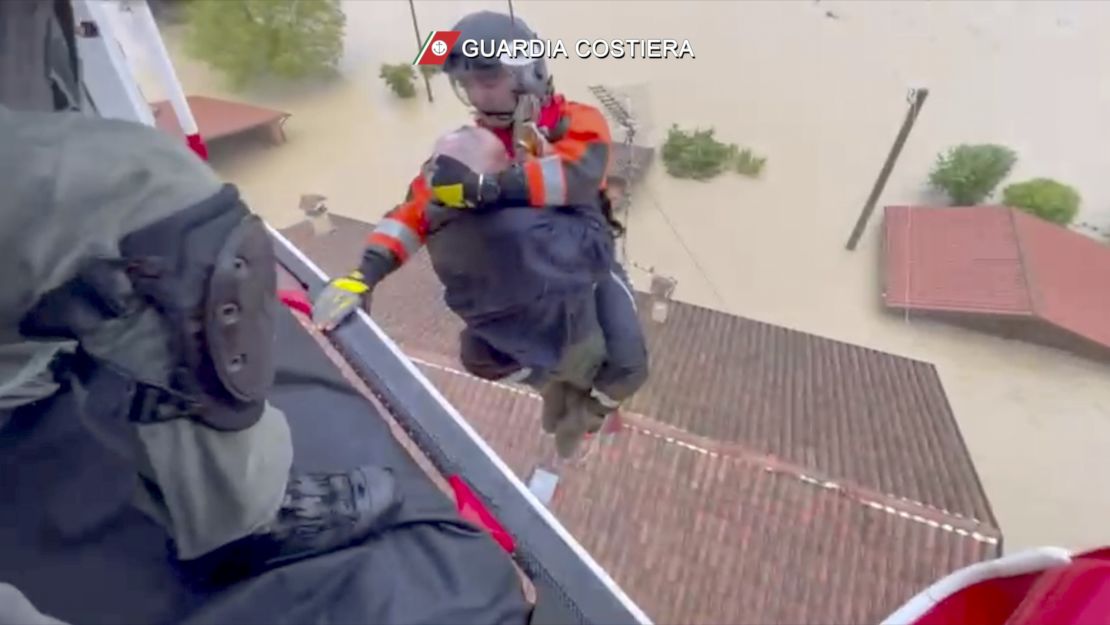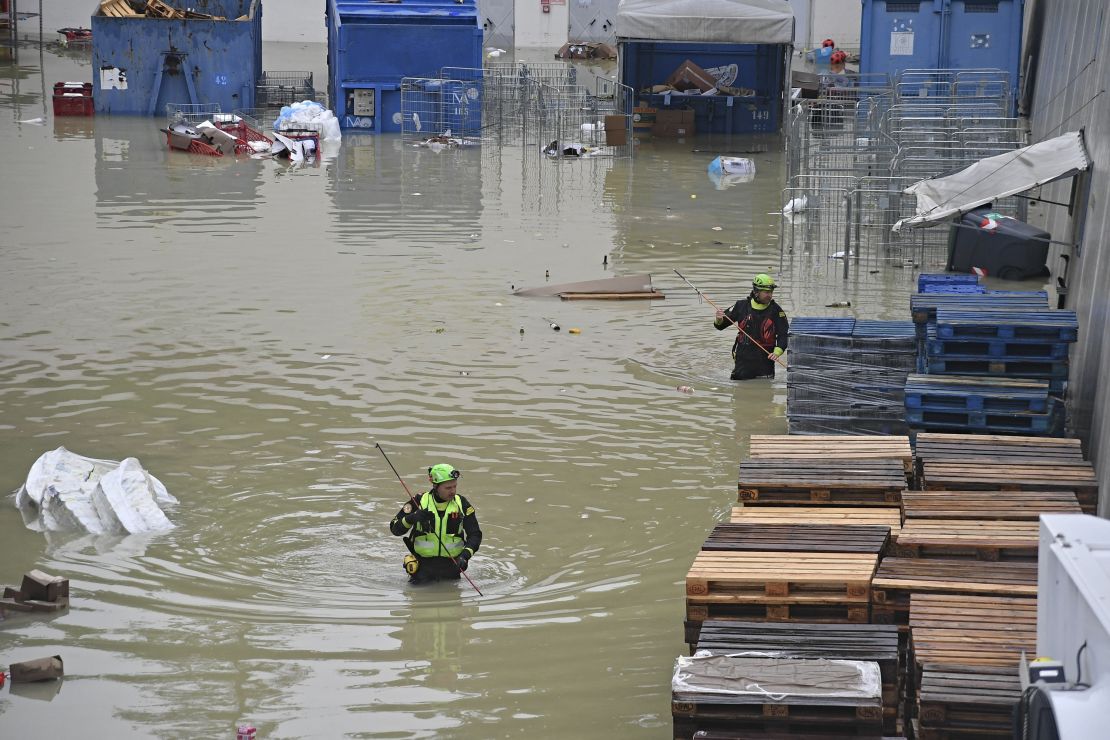 The vice president of Emilia Romagna, Irene Priolo, told reporters that the rains were easing but that river levels were still rising, according to Reuters.
The region, which has been suffering a prolonged drought, is under a red alert – the highest level warning or state of emergency for life-threatening weather events.
"I was expecting the river to rise after the red alert warning came through, but instead of breaking through in two or three places, it burst its banks and the water came with no warning," Keli Shark, a resident of the town of Faenza, told CNN. "What can we do … we're helping in order to save our houses. What can we do other than that? We'll wait until someone helps."
"We had to throw everything away, nothing was saved," Cesena resident Maurizio Cola added to Reuters. "The bed expanded with the water."
The Emilia Romagna Grand Prix, scheduled for this weekend, has been canceled and the site evacuated.
Fourteen rivers burst their banks in the region, forcing people in cities such as Cesena to climb onto the roof of their buildings to escape incoming water, Reuters reported. Firefighters rescued them with helicopters or rubber dinghies.
A total of 600 firefighters were deployed from across Italy to assist with evacuations in the region after Italy's longest river, the Po, broke its banks, the Italian Department for Civil Protection said in a tweet.
Residents in numerous areas across the region, including in the city of Bologna, were asked not to leave their homes.
'Worst night in history'
Pope Francis has expressed "heartfelt sympathy" to the families of victims of the floods, calling it a "staggering disaster." The pontiff sent a message of condolence to Cardinal Matteo Zuppi, the Archbishop of Bologna, on Thursday.
Francis thanked rescue workers and "all those who in these hours of particular difficulty are working to bring relief and alleviate all suffering."
The city of Ravenna has also been heavily affected. "It's probably been the worst night in the history of Romagna," Ravenna Mayor Michele de Pascale told RAI public radio according to Reuters, saying that 5,000 people had been evacuated from his city alone overnight.
"Ravenna is unrecognizable for the damage it has suffered," he added.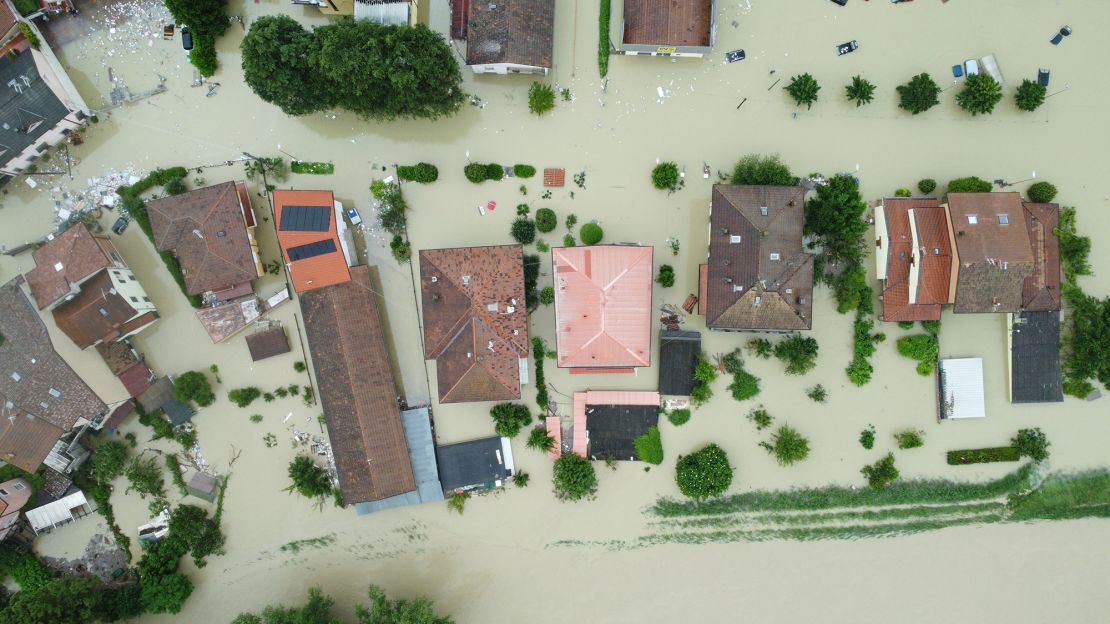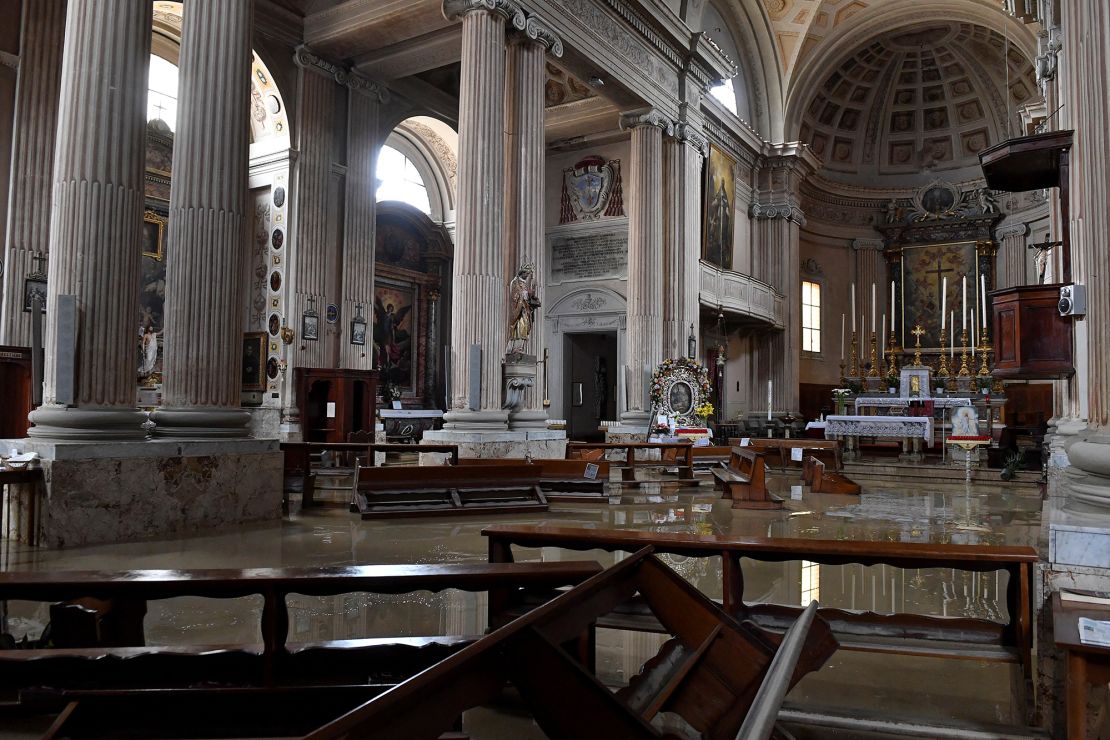 Tweeting on Tuesday evening, Italian Prime Minister Giorgia Meloni extended her "total sympathy" to those affected by the flooding, adding that the government stands "ready to intervene with the necessary aid."
This pledge was echoed by Deputy Prime Minister Antonio Tajani in a tweet Wednesday morning, saying that the "government will do everything necessary to help" everyone from "evacuees to those who have lost crops" due to the flooding.
In the neighboring eastern region of Le Marche, also severely hit by flooding, 200 firefighters have been mobilized for rescue efforts in the past 24 hours, according to the Vigili del Fuoco fire service.
Water disasters linked to climate crisis
The torrential rains come after months of drought that dried out the land – which meteorologists say has reduced its capacity to absorb water, worsening the floods, according to Reuters.
Water levels on northern Italy's Lake Garda fell to record lows in February, with Venice experiencing unusually low tides.
From lengthy droughts to severe flooding, the intensity of water-related disasters around the world has increased over the last two decades as global temperatures climbed to record levels, according to recent research.
The study from NASA scientists published in March in the journal Nature Water found that increasingly frequent, widespread and intense droughts and floods were linked more strongly to higher global temperatures than to naturally changing weather patterns, like El Niño and La Niña. This suggests these intense events will increase as the climate crisis accelerates, the study says.
Formula 1 race canceled
Formula 1 has announced the cancellation of this weekend's Emilia Romagna Grand Prix because of heavy flooding in the region, citing safety concerns.
In a statement shared on Twitter, it said, "It would not be right to put further pressure on the local authorities and emergency services at this difficult time."
On Tuesday, Formula 1 staff were asked to leave the site of the race as a precautionary measure, an F1 source told CNN.
The Emilia Romagna Grand Prix is the first event of the Formula 1 season in Europe and was scheduled to take place this weekend.
A moment of silence was held ahead of Thursday's games at the Italian Open tennis tournament, which is taking place in Rome.