An agreement has been reached to extend a deal that allows grain to be exported from Ukrainian ports in the Black Sea, according to Turkish and Ukrainian officials.
Turkey's President Recep Tayyip Erdogan said the agreement between Ukraine and Russia, which was brokered by Turkey and the United Nations, would be extended for two months. It was scheduled to expire this Thursday.
The deal was originally signed last year and has since been extended.
Oleksandr Kubrakov, the Ukrainian Minister of Communities, Territories and Infrastructure Development, confirmed the grain deal had been extended until July 18 in a post on Facebook.
"The world will continue to receive Ukrainian products thanks to the efforts of our partners in the agreement – Turkey and the UN," Kubrakov said.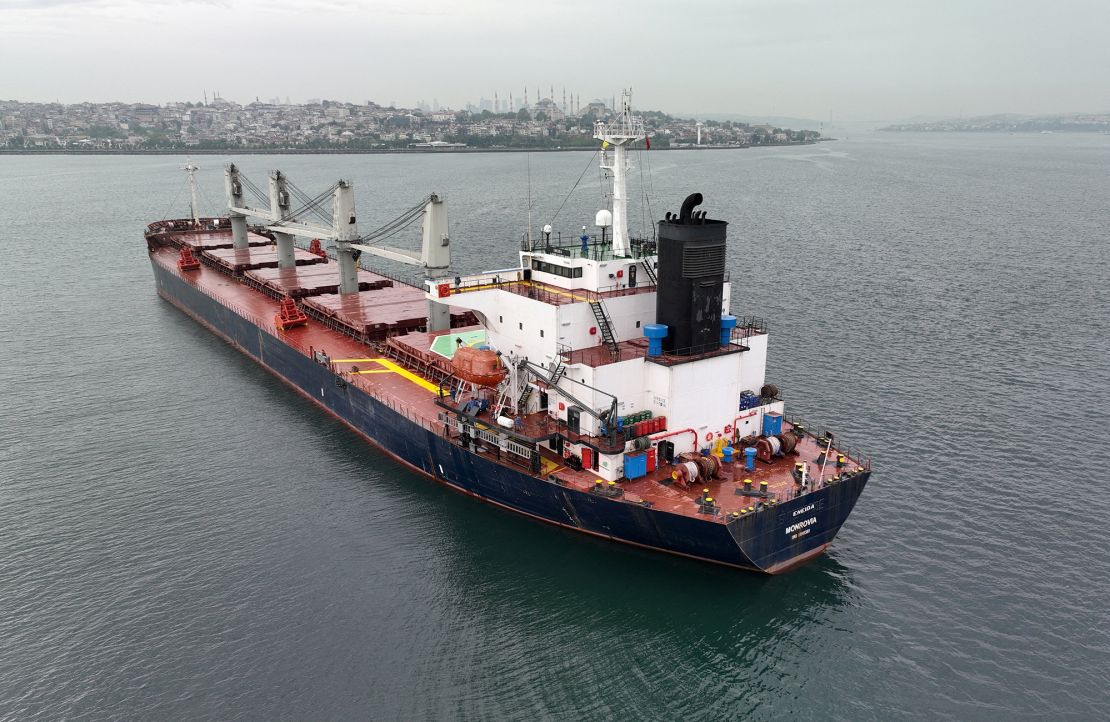 "We are grateful to our partners for their unwavering and focused position that the agreement should continue to work and on the terms signed by all parties," he added.
Kubrakov also claimed that Russia has been restricting grain shipments.
"Almost 70 vessels are currently waiting in Turkish territorial waters, 90% of them are ready to deliver the products of our farmers to the world," he said.
"We welcome the continuation of the initiative, but emphasize that it must work effectively."
Russian Foreign Ministry spokeswoman Maria Zakharova also confirmed the extension, although she added that "distortions in the implementation of the grain deal should be corrected as quickly as possible."
The United Nations has not yet commented on the extension.
A deal with global impact
After invading Ukraine in February 2022, Russia blockaded vital grain exports from key Ukrainian Black Sea ports, including Odesa, Chornomorsk, and Pivdennyi, which meant that millions of tons of Ukrainian grain were not being exported to the many countries that rely on it.
The impact of the war on global food markets was immediate and extremely painful, as Ukraine accounts for 10% of the world wheat market, 15% of the corn market, and 13% of the barley market.
At the time, the UN's Food and Agriculture Organization warned that as many as 47 million people could be pushed into "acute food insecurity" because of the war, and Western officials accused Russia of using food as a weapon.
The deal reached in July 2022 created procedures to ensure the safe export of grain from Ukrainian ports and allowed exports to resume.