Florida Gov. Ron DeSantis on Wednesday signed into law new restrictions on gender-affirming treatments for minors, drag shows, bathroom usage and which pronouns can be used in school, the latest front in the Republican leader's ongoing cultural battles.
The package of legislation was a priority for DeSantis, who has already elevated these efforts in political speeches across the country as he marches toward an expected presidential campaign in the coming days.
"We are going to remain a refuge of sanity and a citadel of normalcy, and kids should have an upbringing that reflects that," DeSantis said.
LGBTQ advocates in the state immediately criticized the legislation as a larger effort to erase them from Florida schools and society.
"DeSantis has just signed into law the largest slate of anti-LGBTQ bills in one legislative session in the state's history," said Joe Saunders, senior political director of Equality Florida. "This is an all-out attack on freedom."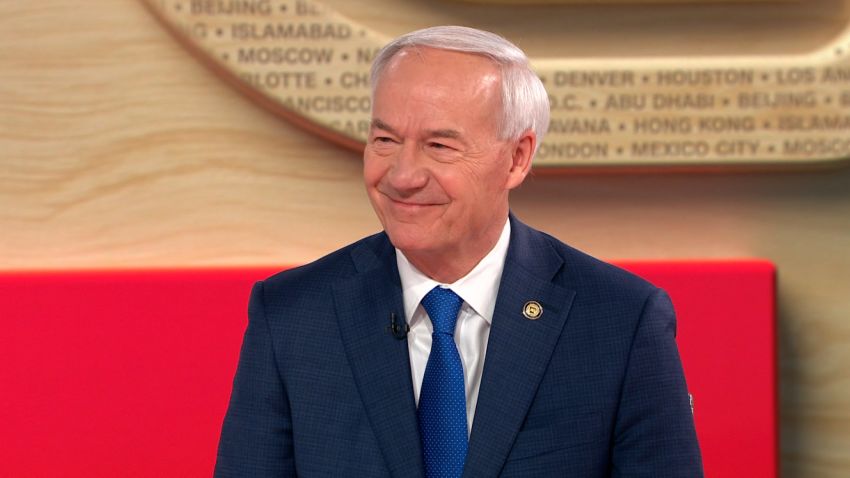 GOP presidential candidate criticizes DeSantis' attempt to 'punish' Disney
As a candidate for governor in 2018, DeSantis dismissed battles to legislate transgender people as a distraction he would avoid if elected.
"Getting into bathroom wars, I don't think that's a good use of our time," he said at the time during a GOP primary forum hosted by the Florida Family Policy Council, a Christian right organization.
But amid his political ascent toward a White House bid, DeSantis has seized on these battles and they have become an animating feature of his pitch to future Republican primary voters.
While DeSantis has signed other contentious bills, including a six-week abortion ban and a law to remove concealed weapons permits, late in the night or behind closed doors, he notably held a signing ceremony for these bills at a Christian school in Tampa that has long been at the center of a legal battle over prayer at football games.
One of the bills signed into law by DeSantis prohibits transgender children from receiving gender-affirming treatments, including prescriptions that block puberty hormones or sex-reassignment surgeries. Under the law, a court could intervene to temporarily remove a child from their home if they receive gender-affirming treatments or procedures, and it treats such health care options, which are supported by the American Medical Association, the same as it would a case of child abuse.
Under a provision DeSantis signed into law, teachers, faculty and students would be restricted from using the pronouns of their choice in public schools. That bill declares that it must be the policy of all schools that "a person's sex is an immutable biological trait" and "it is false" to use a pronoun other than the sex on a person's birth certificate. That bill also affirmed that sexual orientation and gender identity cannot be taught in schools through eighth grade, codifying a state Board of Education decision to block such topics in all K-12 grades.
Separate legislation would give the DeSantis administration the power to take away licenses from establishments if they allow children into an "adult live performance," widely interpreted as a crackdown on drag shows. Another prohibits transgender people from using a bathroom or changing room that matches their gender identity while in government buildings, including in places like public schools, prisons and state universities.
"A woman should not be in a locker room, having to worry about someone from the opposite sex being in their locker room," DeSantis said.
The bill defines female as "a person belonging, at birth, to the biological sex which has the specific reproductive role of producing eggs" and male as "a person belonging, at birth, to the biological sex which has the specific reproductive role of producing sperm."
All of the bills passed the Republican-controlled legislature in the final days of the 60-day legislative session this spring, drawing protests and criticism from throughout the state and country.
CNN's Kit Maher contributed to this report.