Even before the full-time whistle blew in Manchester City's 4-0 mauling in the Champions League semifinal Wednesday, Real Madrid players looked to have accepted their fate.
The Spanish side had been outpassed, outrun and outclassed for almost the entirety of the 90 minutes by a City side that was simply a cut above.
It was a performance that not only saw Los Blancos crash out of the tournament, but also made a team of world-class superstars look mediocre and a fanbase used to chanting "Así! Así! Así gana el Madrid! (That's how! That's how! That's how Madrid wins!)" stay eerily silent.
To see a club like Real Madrid get put to the sword is always a surprise, but it's even more shocking when you consider it was this team – in this competition.
Even when its domestic form has been found wanting in recent years, Madrid has always looked a different beast in the Champions League.
Los Merengues possess a team full of tournament veterans who know exactly how to win this tournament, as the club has done a record 14 times total and five times in the last 10 years – including an unprecedented three in a row from 2016 to 2018.
The midfield partnership of Luka Modrić and Toni Kroos has lifted the trophy five times during their storied careers, as has superstar striker Karim Benzema, but none of the established cogs in the Real Madrid wheel could do anything to stem the flow of City's attacks. It was telling that both Modrić and Kroos were substituted in the second half.
Madrid manager Carlo Ancelotti could do even less from the sidelines and admitted his side was beaten by the better team.
"It is a defeat that hurts, it hurts a lot. But it can happen," Ancelotti told reporters after the match.
"We reached the semifinals of the Champions League against a strong opponent, they played better and left us without a final. We have to learn and, for the next season, to be better."
It felt like an unceremonious end of an era for the club, which already has one eye on the future.
The likes of Modrić, 37, and Kroos, 33, are both likely to still be at Madrid for one more season, but both might have to adapt to different roles.
For years, the two have formed one of the greatest partnerships in football history, regularly bossing games with their composure and quality on the ball.
But with both in the twilight of their careers and signaling a desire to end their football journeys in the Spanish capital, the midfield seems like the obvious place to start a rebuild – and that's exactly what Real Madrid president Florentino Pérez and his hierarchy have done.
In the last two seasons, the club managed to secure the signatures of Frenchmen Aurélien Tchouaméni and Eduardo Camavinga – two of the most exciting young midfielders in world football.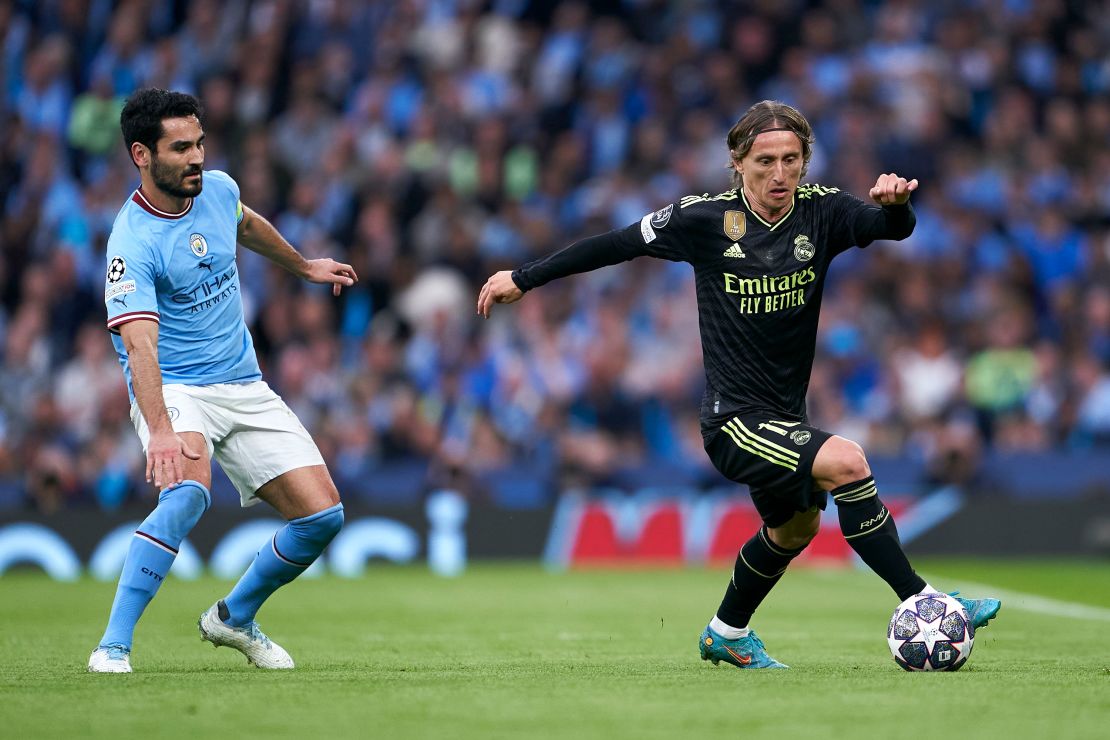 Camavinga has been a revelation this season for the club, though he has often been deployed as a makeshift left-back in the absence of Ferland Mendy – unsuccessfully, it must be said, against Manchester City in the second leg. Meanwhile, after a strong start to the year, Tchouaméni has been used sparingly this season by Ancelotti.
But with Madrid looking to usher in a new, youthful era, both will surely feature more regularly in next season's starting line-up and could be joined by young English star Jude Bellingham, who is reportedly on the verge of joining Los Blancos in a big-money move from German giant Borussia Dortmund.
Club stalwart Benzema is another veteran who looked a step too slow inside the Etihad Stadium on Wednesday.
No one can doubt the Ballon d'Or winner's quality but, at 35, he can no longer compete on all fronts like he has done during much of his 14 years in the Spanish capital.
A new striker is surely a priority for next season, with Madrid needing someone to take the weight off Benzema and form a long-term forward line alongside young Brazilian stars Vinícius Junior and Rodrygo.
Frenchman Kylian Mbappé, arguably the best player in the world, is a dream target but securing his signature is no mean feat, as the club found out last season when he flirted with a move before deciding to stay at Paris Saint-Germain.
In truth, the chastening defeat against Manchester City has only amplified what madridistas already knew.
It's time for fresh legs in the team because, while the success of the last 10 years will always be cherished and never be forgotten, no club can sit back and bask in its own glory – especially with teams like City starting to dominate.
Madrid's insatiable fan base will expect nothing more. After all, they booed the likes of Zinedine Zidane and Cristiano Ronaldo at the peak of their powers in the unquenchable thirst of evermore silverware.
The next question, though, is who is best placed to usher in the new era?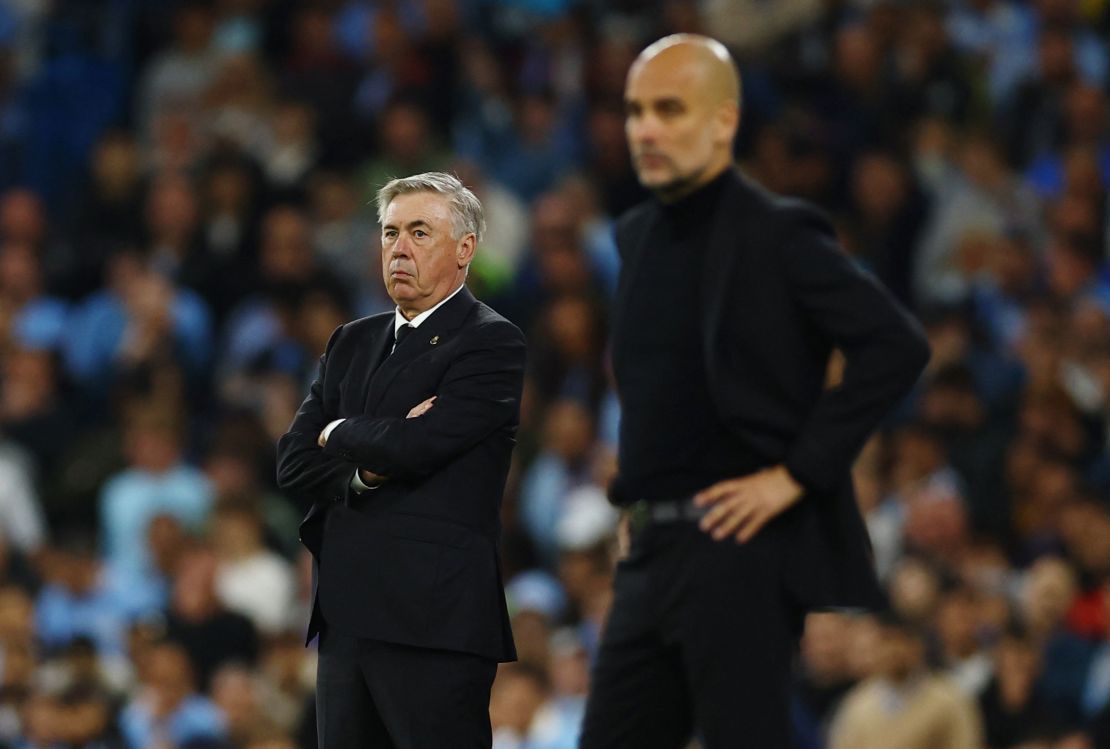 Current manager Ancelotti is well respected but has failed to win the Champions League and La Liga this season.
The fact that he has won the Copa del Rey, Club World Cup and UEFA Super Cup this season might be enough for some coaches, but this is not a normal club.
The 63-year-old has also been linked with other jobs, such as the Brazil national team, but he remained calm when asked about his future after the semifinal defeat.
"The club president was quite clear 15 days ago," said Ancelotti, who surpassed former Manchester United manager Alex Ferguson as the coach with the most European Cup games (191) on Wednesday.
"So nobody has any doubt. What the president tells me privately, I'm not going to say here."
While the current team licks its wounds after the brutal defeat to City, there is certainly reason to be cheerful for madridistas.
The future looks bright and, if any club is to compete with the blue juggernaut that is Manchester City over the next few years, you'd be brave to bet against the sounds of "Así! Así! Así gana el Madrid!" to resound across Europe once again in the not too distant future.