American golfer Eric Cole raced into an early PGA Championship lead following a scintillating start at Oak Hill Country Club on Thursday.
The world No. 122 tallied six birdies across just 14 holes before darkness suspended play with 11 groups left to complete their first rounds. Players would likely have finished had it not been for frost delaying the start of the tournament by an hour and 50 minutes in Rochester, New York.
At five-under par, Cole holds a one-stroke advantage over compatriot Bryson DeChambeau, who shot an impressive four-under 66 to momentarily lead the field.
Having turned pro in 2009, the California-born Cole played predominantly on the Korn Ferry Tour before earning his PGA Tour card for the 2023 season. In March, he came agonizingly close to a first PGA Tour title at The Honda Classic before losing in a playoff to Chris Kirk.
Now, on his PGA Championship debut and only his second major appearance, the 34-year-old is enjoying a look at the leaderboard.
"It's nice, I like it a lot," Cole told reporters.
"Whenever you play, you want to compete to win. That's the spot I like to see my name at, and hopefully it is there more often."
Three golfers trail 2020 US Open champion DeChambeau by a stroke, including fellow LIV Golf star Dustin Johnson. The two-time major winner had looked set to join DeChambeau in a tie for second before dropping back with a double bogey at the final hole.
Johnson is level at three-under par with Canada's Corey Conners and world No. 2 Scottie Scheffler. A potential Scheffler shootout with Jon Rahm, the only player enjoying a better 2023, had dominated much of the build-up to the 105th edition of the event, yet April's Masters champion made a horror start to his chase for a second consecutive major crown.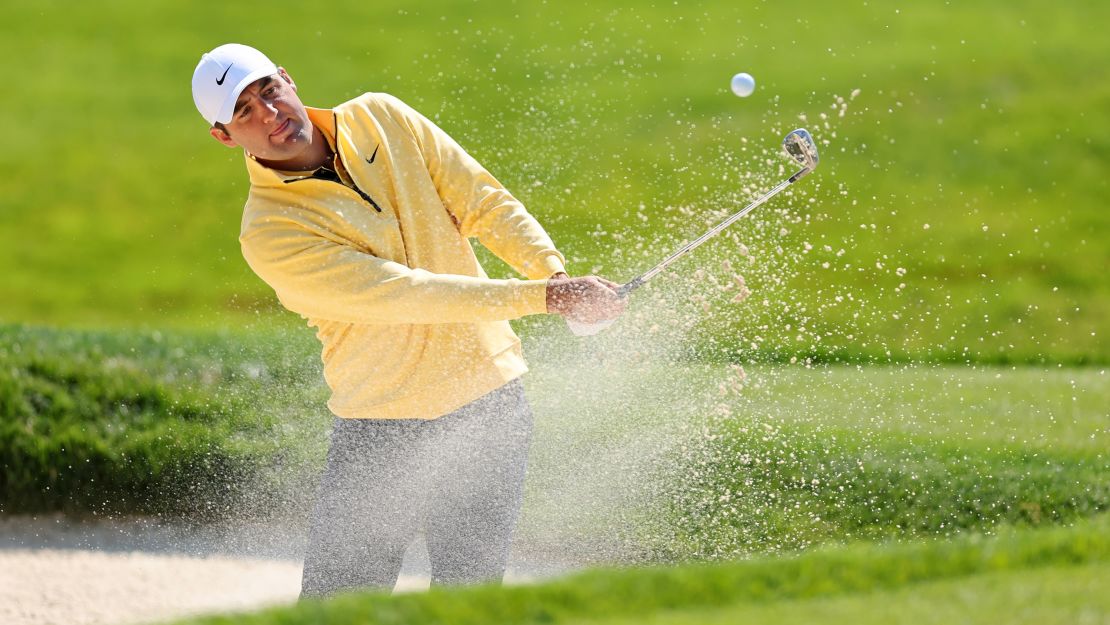 Six bogeys and a double bogey saw the Spaniard slide to six-over 76, leaving him 11 shots adrift of leader Cole. The world No. 1 is bidding to become only the fourth golfer – and the first since Jack Nicklaus in 1975 – to win both the Masters and the PGA Championship in the same season.
Jordan Spieth will need a strong response if he is to achieve golfing immortality come Sunday, as the three-time major champion opened with a three-over 69. The American is a PGA Championship title away from becoming only the sixth men's golfer to win all four majors in the modern era.
Rory McIlroy and Collin Morikawa, four-time and two-time major champions respectively, are among those at one-over par. The duo are one stroke ahead of defending champion Justin Thomas and Brooks Koepka, who won back-to-back PGA Championships in 2018 and 2019.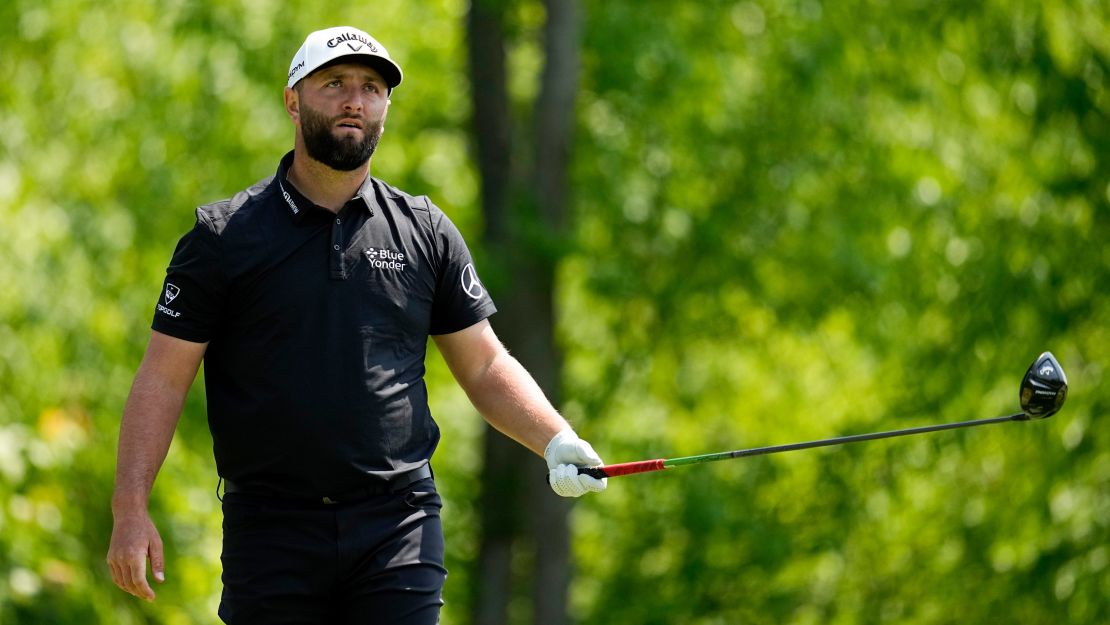 DeChambeau lighter and brighter
Big-hitting DeChambeau reaped the rewards of a heavyweight approach to driving the ball as far possible in 2020, but it's a leaner version of "The Scientist" chasing the lead at Oak Hill.
DeChambeau put on 40 pounds during the Covid-19 pandemic in his pursuit of distance, a strategy that paid off with US Open glory headlining a flurry of top-10 finishes. However, injuries and subsequent surgeries have contributed to a fall from the summit, and he is now over two years without victory.
Such struggles were compounded by substantial diet changes. After discovering he was allergic to corn, wheat, gluten, and dairy, a marked drop in calorie intake saw the American lose substantial weight – as much as 18 pounds in 24 days across one period.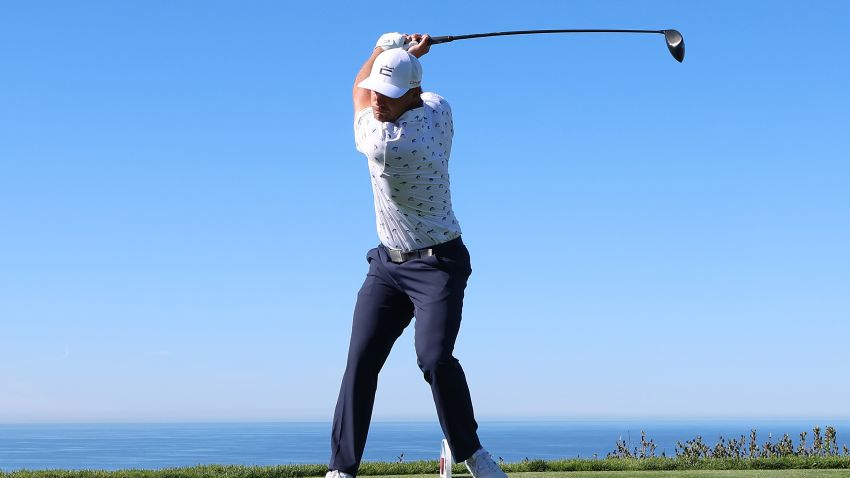 Bryson DeChambeau's driving masterclass
"Pretty much everything I liked, I couldn't eat," DeChambeau told reporters.
"Started taking it out in August and over the course of time I've lost all this inflammation, lost a lot of fat and slimmed down like crazy … it wasn't fat, it was all water weight. You know how I looked before. I was not skinny."
With his driving prowess evidently well intact, DeChambeau is content.
"I want to be just stable now," he said. "I'm tired of changing, trying different things.
"Could I hit it a little further, could I try and get a little stronger? Sure. But I'm not going to go full force."
Friday's second round is set to begin at 7 a.m ET (12 p.m BST).