Jimmy Butler and the Miami Heat have continued their playoff hot streak with an impressive 123-116 road win against the Boston Celtics in Game 1 of the Eastern Conference Finals on Wednesday.
Miami had to come through the Play-In tournament as the 8-seed but have not let their underdog status have any bearing on their impressive playoff run so far. Erik Spoelstra's team took down Giannis Antetokounmpo and the No. 1-seeded Milwaukee Bucks in the first round before winning a war of attrition against the New York Knicks in the Eastern Conference semis.
The Heat's upset win against the Celtics is another message to those who thought their time was up.
In front of a packed TD Garden in Boston, the Celtics took the initiative and were in control throughout the first half – going into the break with a 66-57 advantage.
But, as ever, Spoelstra's scrappy bunch came out all guns blazing and left it all out on the court with a dominant third quarter – outscoring the Celtics 46-25.
Boston somewhat rallied in the final 12 minutes, but it was not enough to claw back the deficit that Butler and Co. had inflicted on the Celtics.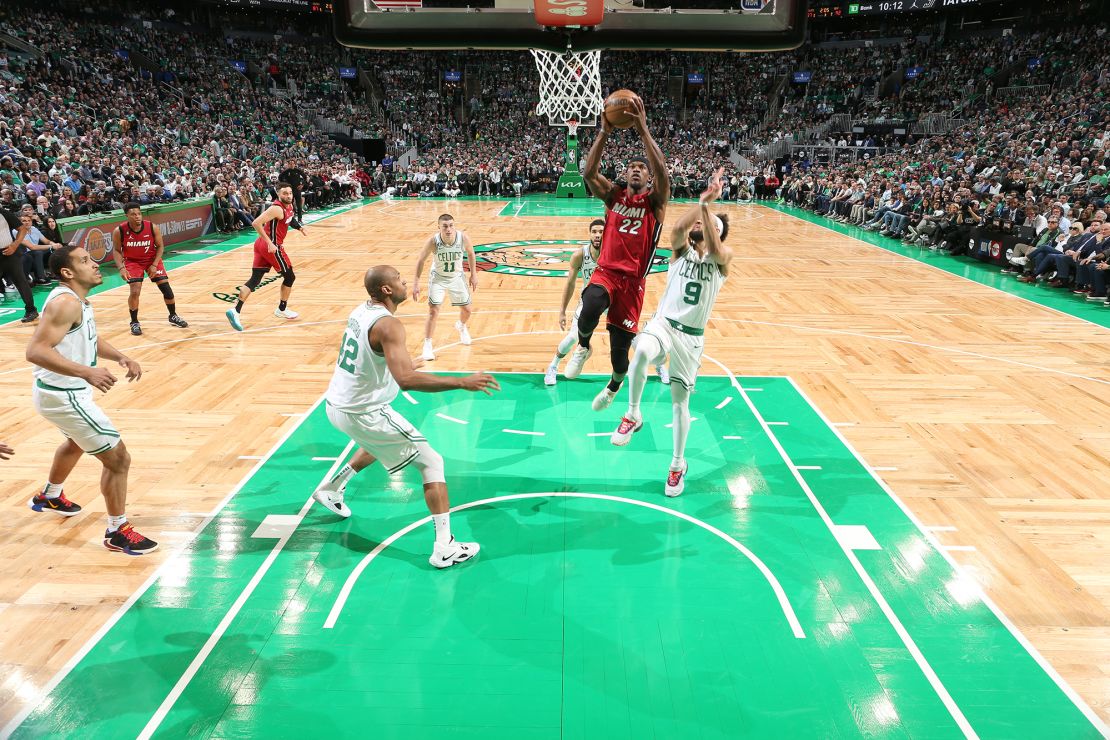 'Playoff Jimmy' delivered another vintage playoff performance, something which is almost a given nowadays; Butler scored 35 points to partner with seven assists and five rebounds.
"I'm playing at an incredible level because they are allowing me to do so," said Butler of his teammates after another postseason masterclass. "They are not putting a limit on my game. They are trusting me with the ball, on the defensive end. I think that's what any basketball player wants."
Spoelstra was also full of praise for his star man following the road win, adding: "[He's] one of the premier two-way basketball players of this association. … That's what we needed."
The loss represents a disappointing start to yet another series for the Celtics. Boston had to bounce back from a Game 1 loss against the Philadelphia 76ers in the Eastern Conference semifinals and will have to do the same again to get past the Heat.
Speaking post-game, Celtics star Jayson Tatum – who led Boston with 30 points and seven rebounds – was unsure on the reasons behind a poor home record.
"The court is the same, it's one ball, three refs and two baskets. I don't have an exact answer why we're .500 at home. We've just got to be better," the four-time All-Star explained.
The Celtics will be looking to improve ahead of Game 2 in Boston on Friday.